Natalie Bicknell Argerious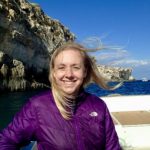 Natalie Bicknell Argerious (she/her) is Managing Editor at The Urbanist. A passionate urban explorer since childhood, she loves learning how to make cities more inclusive, vibrant, and environmentally resilient. You can often find her wandering around Seattle's Central District and Capitol Hill with her dogs and cat. Email her at natalie [at] theurbanist [dot] org.
Most economists dismiss rent control as a "quick fix" but tenant advocates say immediate relief doesn't sound so bad. As the first US state to pass statewide rent control, Oregon has found itself at the vanguard of a new push for housing affordability. Similar to nationwide trends, housing affordability in...
Affordable housing advocates should set their sights on what comes next. Citywide Mandatory Housing Affordability (MHA) legislation passed 8-0 out of the select committee earlier this week, signifying that the legislation will likely be approved by a full council vote on March 18th. Nearly all of the proposed amendments that...
The final public hearing on citywide implementation of Mandatory Housing Affordability (MHA) was long and contentious. Hundreds of speakers waited for hours to present their two-minute testimony on legislation that would increase upzones in exchange for affordable housing creation--6,000 affordable homes are projected the first decade alone. At the public...
Alice Ball Park in Greenwood and the Urban Triangle Park in South Lake Union will bring new green space, pedestrian connections, and a dash of history to growing neighborhoods. This spring one of Seattle's newest parks is expected to be completed on the former site of a pub and mini-mart....
As the City Council debates Mandatory Housing Affordability (MHA) amendments in the lead up to next Thursday's big public hearing on MHA, the Seattle Planning Commission (SPC), an appointed board that advises on broad planning goals, policies, and plans, is currently advocating for two proposed amendments to the City...
Although the City strives for democratic engagement, Neighborhood Street Fund and Your Voice, Your Choice force competition while failing to address widespread safety infrastructure inequity. The concept is catchy, simple, and on the surface appears to be quite democratic. Seattleites are invited to propose ideas for how to improve transportation-related...
A visit from a Philadelphia planner with expertise on freeway lids offers insights for how to reconnect Seattle. Last week the Downtown Seattle Association (DSA) invited Karen Thompson, Director of Planning at the Delaware River Waterfront Corporation (DRWC), to participate in a panel discussion, From a Freeway to Future Possibilities:...
House Bill 1923 would require that cities take action to increase both housing supply and affordability. Rep. Joe Fitzgibbon of the 34th District has sponsored House Bill 1923, proposed legislation that seeks to increase the amount of affordable housing statewide through a two-pronged approach that directs cities to grow their...