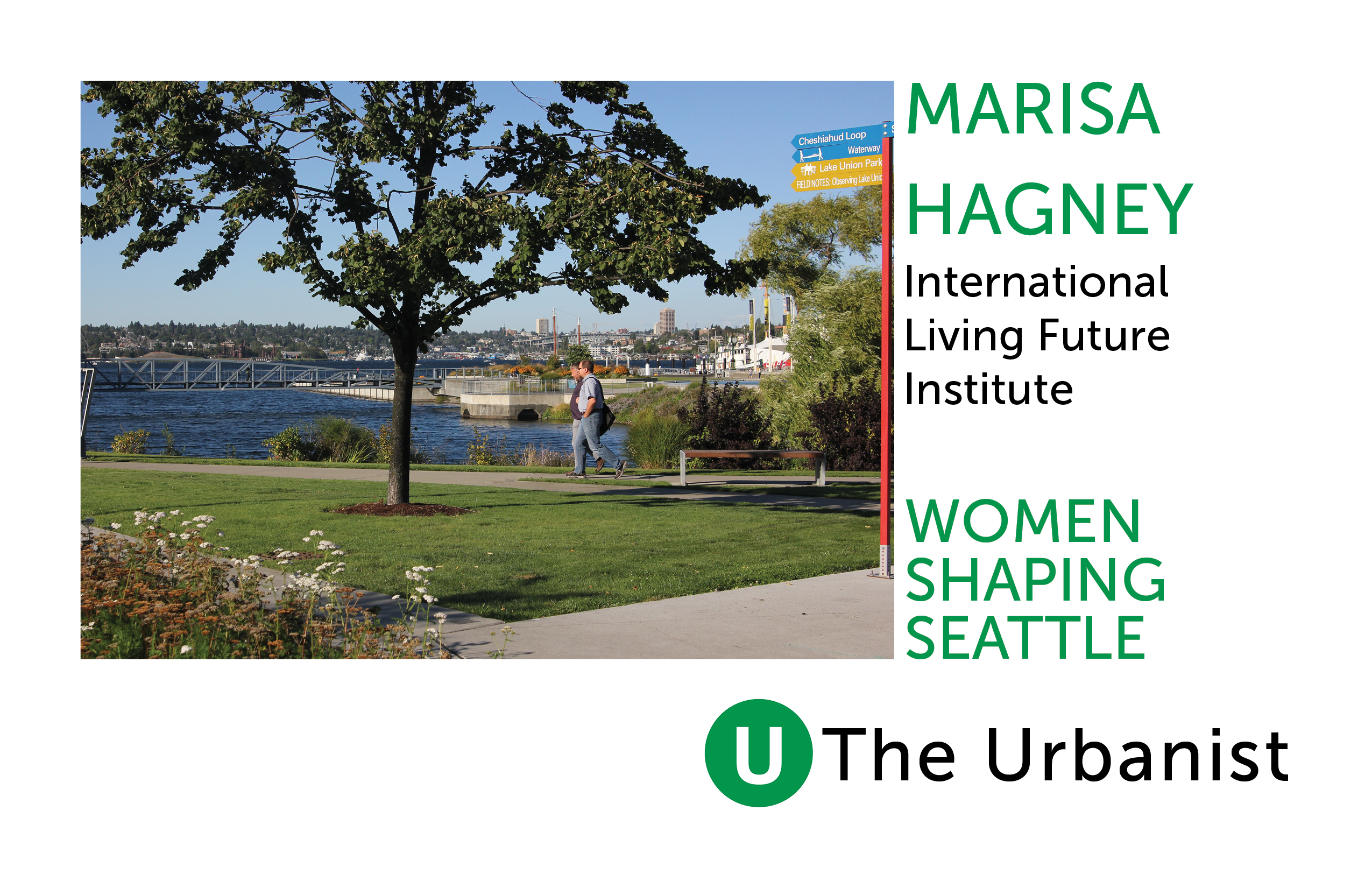 Marisa Hagney works with communities around the world as part of her role as Living Community Challenge Manager at the International Living Future Institute. She is also Co-Chair of the American Institute of Architects (AIA) Seattle's Urban Design Forum and is one of the AIA Seattle's Board of Directors. Marisa shares insight into her work in enhancing the sustainability and livability of communities as part of our Women Shaping Seattle series exploring how women have changed and continue to change the design of the city.
Drawing on this year's Design Festival theme of "Design Change", if you were to encourage people to visit one place in Seattle, where you have observed or influenced change through design, where would it be and why?
I've been a Seattle resident for five years, and even in my short time here the cityscape has drastically changed. If I could choose one place for people to visit, I'd encourage them to travel by bike (if able) along the new Westlake Protected Bike Lane. When I first moved to Seattle, I didn't feel safe on my two-and-a-half mile commute from Fremont to the Seattle Center. After going through advocacy training at Cascade Bicycle Club, I was inspired to get involved with the Westlake Protected Bike Lane project. I attended one of the first community meetings about this project, and was able to see the project progress from idea to implementation. Thanks to a number of involved Seattleites and community-driven leadership from SDOT, Westlake now has a network of human-powered travel options for cyclists and pedestrians of any age or ability. I look forward to seeing pedestrian- and cycling- protected networks continue to connect all areas of our city.
What issues are you most passionate about in your work?
I am deeply concerned about the lack of intentional design in many of our rights-of-way. I am passionate about turning these overlooked spaces into places for people and nature. Seattle is the Emerald City, so why do we continue to add more pavement and create plazas that have few natural elements?
A colleague of mine recently shared this incredible quote from Bogotá's Mayor Enrique Peñalosa, "Make sidewalks as wide as you value your citizens." I'd also say, "Make the community as sustainable as you value your citizens."
Could you tell us about your work and provide some insight into any projects you are currently working on?
My work is multi-disciplinary, and I am constantly on my toes to connect the dots and find ways to convert neighborhood wishes into reality.
Although I am trained as an architect, I find my flow when I'm working on urban design projects with community groups. I thrive at the intersection of innovation, sustainability and sociology. I am grateful that I've found the International Living Future Institute, an organization that champions this intersection and fosters a creative workplace at the Bullitt Center.
As the Manager of the Living Community Challenge, I support project teams that are committed to becoming Living Communities, as well as those that are interested in applying the philosophy in their designs. Much of this time is spent on education, research, resource development and phone calls with teams to discuss their goals and explore Living Community alignment and feasibility.
Recently, I've had the honor of working with InterImCDA and SDOT in developing an enhanced model for the S King Street Greenway. If funded, this proposal will explore how we can utilize the space between the sidewalk and the street for urban agriculture, and create a safe place for pedestrians and neighbors to gather.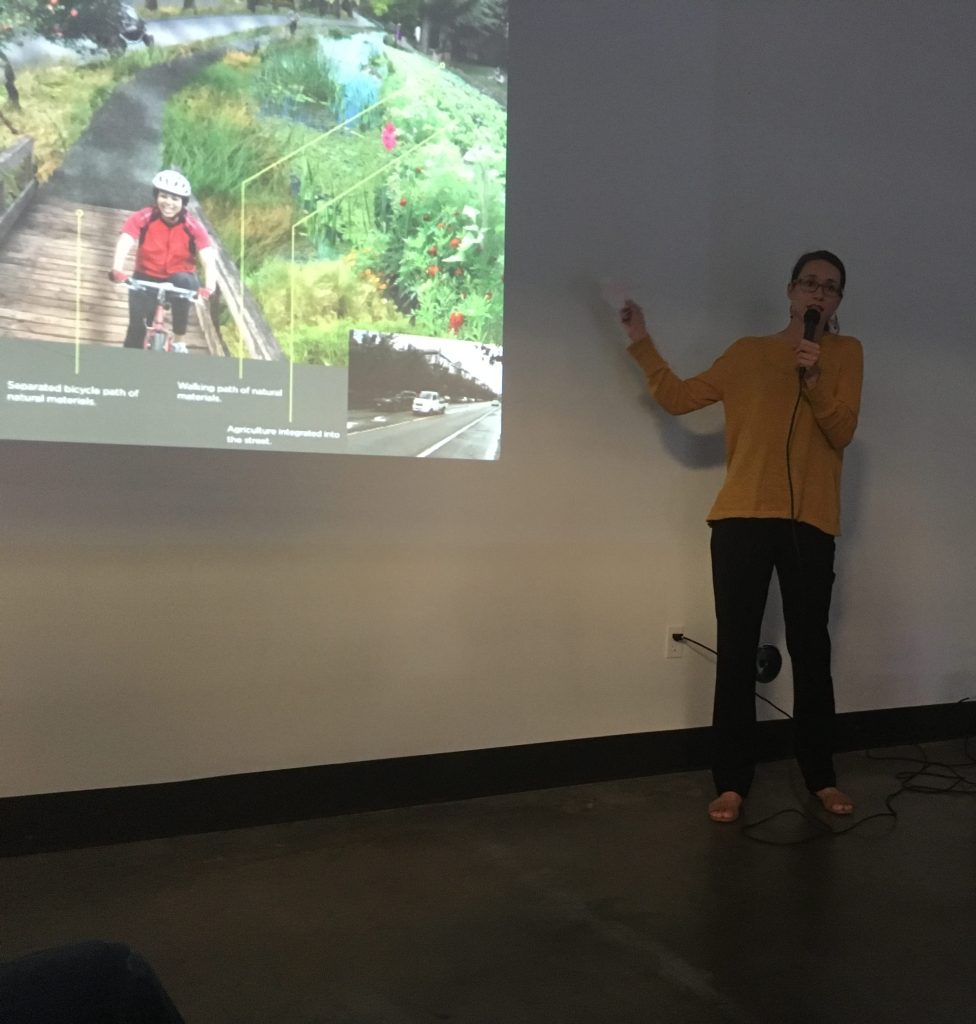 What are the most exciting and most challenging aspects of your work?
The most exciting aspect of my work is working with a wide variety of stakeholders on Living Building Challenge and Living Community Challenge projects; everyone has a place at the table. Healthy communities should be for everyone, and we need all of our brains and voices to find solutions to getting there.
Whether you are: a teacher, a student, a real estate developer, a software developer, a city official, a designer or a resident, we need you to make a commitment to the future of our city. The future we want to create is one where all backgrounds and abilities feel safe, accepted, happy and healthy. The places we are trying to create are self-sufficient and they do not depend on fossil fuels. This idea of a better future keeps me, my colleagues, and project teams up at night.
The most challenging aspect of my work is that some of us feel this urgency to make change in our communities more than others. Taking action is difficult and requires courage; it is easy to avoid doing so when one is not faced with the imminent life threatening impacts of global warming daily themselves. There are far too many parts of the world that are burdened by climate change–and they are not the ones causing it.
What do you see as the most significant challenges facing Seattle and what do you see are the opportunities for design to transform this?
The lack of equitable access to green space. Nature helps promote mental and physical health, and provides many environmental benefits such as: protecting pollinators, reducing the urban heat island effect and food access, to name a few. The solution? I challenge designers and engineers to ensure that each piece of infrastructure they touch within the right-of-way have many purposes. Get creative. A rooftop isn't only to keep rain off our heads and to house unsightly air handling units, it should now be a community-accessible pea patch and a place to enjoy the view of the city.
We are hosting a conversation online about this right now, join us in using hashtag #greenthegrey.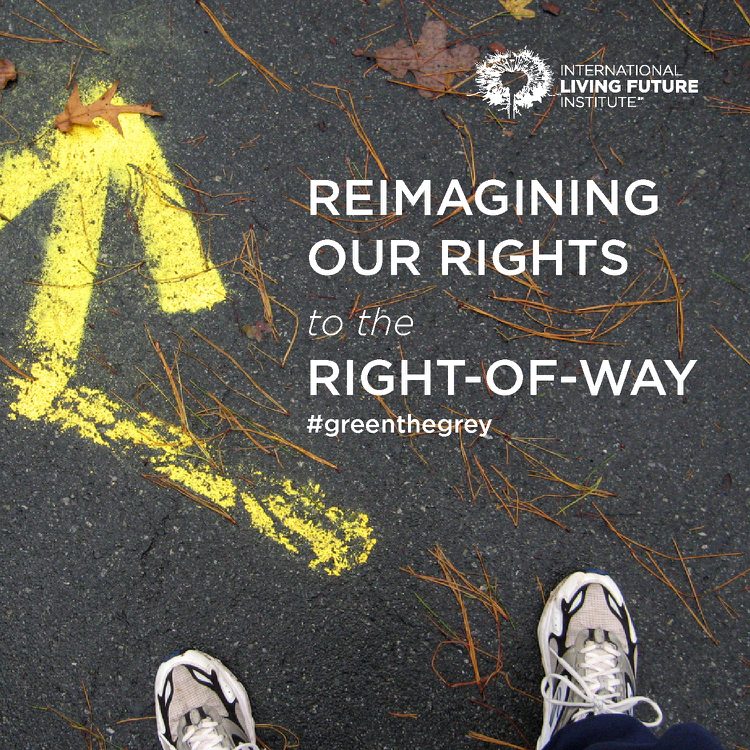 What has been your favorite project to date or what would be your dream project?
My dream project is to develop a tool to demonstrate the feasibility for turning Seattle urban villages into Living Communities. We need long-term vision plans for our neighborhoods. It's easy to get caught up in planning for the next five years, but where do we want to be in the next 50? How will our neighborhoods be serving our children and our grandchildren?
I am thrilled to share that the North Rainier Mt. Baker Hub is thinking ahead. They are the first neighborhood in Seattle to register their commitment to pursuing the Living Community Challenge. A group of dedicated neighbors who are part of the Mt. Baker Hub Business Association are leading this effort. They hosted a crowdfunding campaign to pay for the Living Community registration fee after seeing alignment between North Rainier's 2010 Neighborhood Plan goals and the high bar of the Living Community Challenge. This is the definition of a community coming together; working together to push a neighborhood to higher levels of environmental performance and social awareness. I encourage all Mt. Baker residents and stakeholders to get involved. You can contact Towncenterfriends@gmail.com for more information.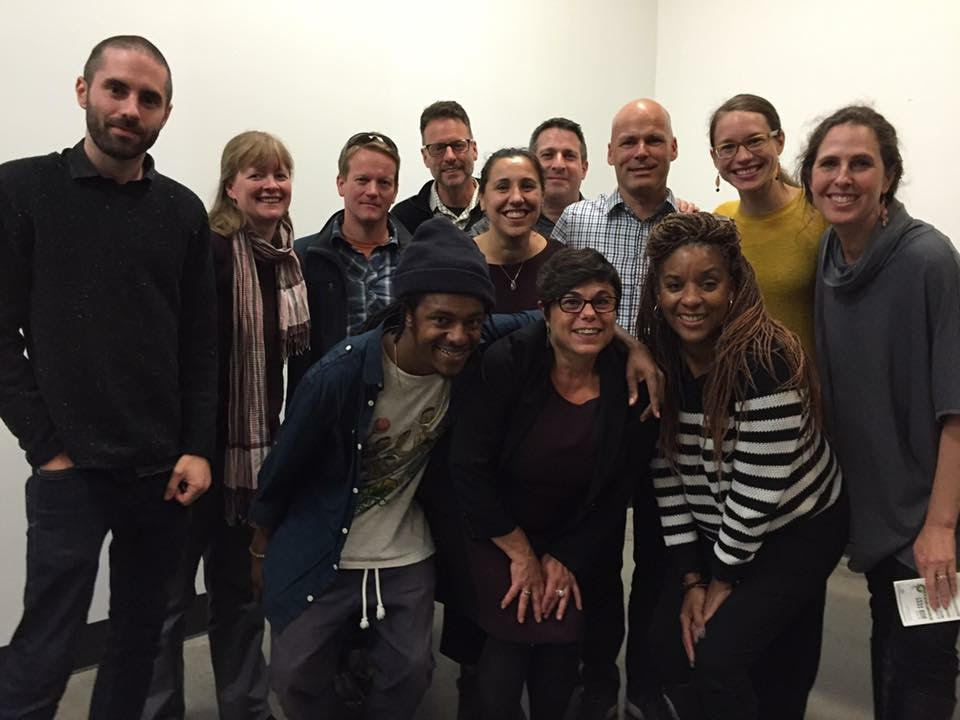 Further information about Marisa's work can be found here.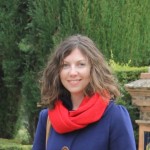 Sarah is an urban planner and artist from Melbourne Australia, currently living in Seattle. She has contributed to diverse long-term projects addressing housing, transportation, community facilities, heritage and public spaces with extensive consultation with communities and other stakeholders. Her articles for The Urbanist focus on her passion for the design of sustainable, inviting and inclusive places, drawing on her research and experiences around the world.