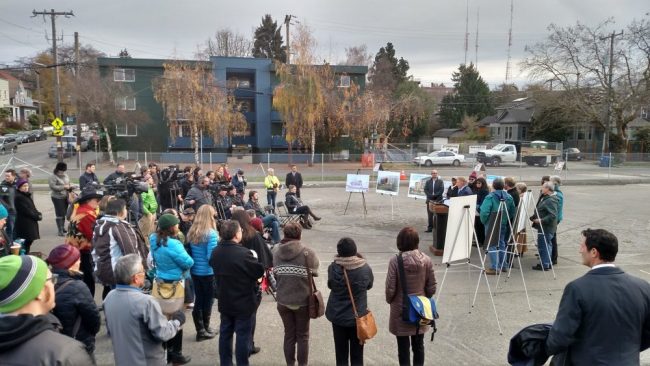 Mayor Ed Murray announced $47 million in funding for affordable housing via the City's optional incentive zoning program and the housing levy at a 10:15am press conference yesterday outside the Capitol Hill Staion. On that very site, now a parking lot, Capitol Hill Housing will build 110 affordable units by 2019 if all goes to plan.
Incentive Zoning receipts were $13 million larger than the Seattle Office of Housing anticipated. The Incentive Zoning money is paired with $15 million earmarked for affordable multi-family housing from the 2009 Housing Levy, bringing the pot to $47 million. After leveraging about three additional dollars for each City dollar, that $47 million will build 610 affordable housing units, as per the Mayor's press release.
"We once again see the power of leveraging public funding the Housing Levy with incentive payments from developers to produce affordable housing in the city," Mayor Murray said. "As we continue to work on investing and implementing housing affordability measures across the city, we are ensuring working people and families will have the resources to make Seattle home for years to come."
Chris Persons, CEO of Capitol Hill Housing, heaped praise on the Mayor saying no mayor has been as "relentless" as Murray in pursuit of affordable housing. Persons acknowledged the challenge is great: "From people experiencing homelessness to low-wage workers who want to live near where they work, the need for affordable housing in Seattle has never been greater."
Seattle's increasing commitments to affordable housing include the recently doubled Housing Levy the city voted through in August with more than 70 percent of the vote.
"I want to acknowledge Seattle voters for continuing their commitment to affordable housing through renewing the Housing Levy this year," Office of Housing Director Steve Walker said. "With your support, this year we are ensuring 225 people experiencing homelessness and 385 low-income families will have an affordable place to call home."
Beyond the Capitol Hill Housing project, the Seattle Office of Housing also funded new construction from Compass Housing Alliance in Broadview, Community House at 23rd & Jackson, DESC at N 96th St, and two from Low Income Housing Institute in Little Saigon and in Lake City. The Office of Housing funded preservation efforts by Solid Ground at Sandpoint Family and Santos Place, by Plymouth Housing Group at Haddon Hall, and by El Centro de la Raza at El Patio. Preservation projects represent 138 of the 610 affordable units created.
| Developer | Project | Address | Total Units | 30% AMI | 50% AMI | 60% AMI | Mgr | Homeless |
| --- | --- | --- | --- | --- | --- | --- | --- | --- |
| Capitol Hill Housing | "B-North" Broadway TOD | 923 E John St | 110 | 8 | 10 | 91 | 1 | 0 |
| Compass Housing Alliance | Compass Broadview | 13047 Greenwood Ave | 59 | 30 | 29 | 0 | 0 | 12 |
| Community House | 23rd & Jackson CMI Hosuing | 2212 S Jackson St | 53 | 52 | 0 | 0 | 1 | 39 |
| DESC | DESC N 96th | 937 N 96th St | 98 | 98 | 0 | 0 | 0 | 98 |
| LIHI | Lake City Family Housing | 12705 30th Ave NE | 70 | 11 | 4 | 54 | 1 | 0 |
| LIHI | Little Saigon Housing | 1253 S Jackson St | 70 | 0 | 15 | 54 | 1 | 0 |
| Solid Ground | Sandpoint Family/Santos Place | 6831 62nd Ave NE | 69 | 69 | 0 | 0 | 0 | 69 |
| Plymouth Housing Group | Haddon Hall | 1921 3rd Ave | 55 | 0 | 55 | 0 | 0 | 0 |
| El Centro de la Raza | El Patio | 2522 14th Ave S | 14 | 8 | 6 | 0 | 0 | 0 |
| Total Units | | | 610 | 284 | 123 | 199 | 4 | 226 |
In aggregate, the City's $47 million contribution represents about $77,000 per unit created or preserved. If those dollars are matched three to one as the Office of Housing estimated, then the cost per unit would be around $300,000, although it likely varies by project.
Incentive Zoning
Incentive Zoning is not to be confused with Mandatory Housing Affordability (MHA), which also goes by mandatory inclusionary zoning. Incentive zoning allows developers an extra floor above normal height limits in exchange for either the performance option of restricting some units below 80% AMI on site or the payment option of contributing to the City's affordable housing fund (determined per gross square foot of bonus floor area.) See more details here. The $32 million in question here came from the payment option.
MHA has been passed as a framework but still not implemented neighborhood-wide due to the ongoing and still not finalized rezoning process, with the U District Rezone first on deck acting as a guinea pig. Incentive Zoning is optional, MHA would increase the requirements and ultimately take the program citywide paired with the offsets of development capacity increases, commonly referred to as upzones. The City's MHA framework require on-site affordable units typically in the 5 to 7 percent but ranging up to 11 percent in circumstances where upzones are especially robust in high cost areas–which we should definitely encourage–or the payment of a in-lieu fee. MHA is expected to produced 6,000 or the 20,000 affordable units Mayor Murray aims to produce in the next decade as part of his Housing Affordability and Livability Agenda plan.
The Capitol Hill Station Site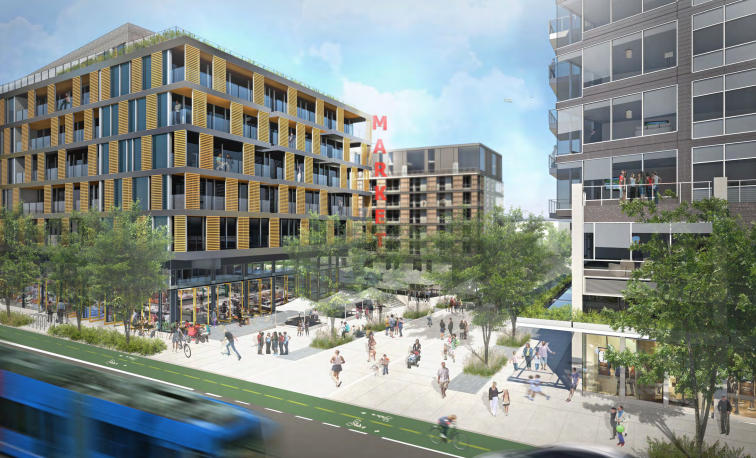 The Sound Transit-owned Capitol Hill Station site will host 427 units, some affordable and some market-rate. Capitol Hill Housing is the nonprofit developer for 110 affordable units (rent restricted to household below 60 percent of area median income) at the "B-North" site at 10th Ave and E John St, while Gerding Edlen won a competitive bidding process to be the master developer for the other sites. The developer's agreement with the City stipulates it must rent at least 21% of those units at affordable rates for 12 years to households making between 85% and 65% of the area median income.
Sound Transit greenlighted a 99-year ground lease in August setting the project in motion, and at the project's early design guidance review last night, the East Design Review Board generally supported the plan, Capitol Hill Housing Communications Manager Ashwin Warrior said.
As we wrote Monday, we were skeptical that the site, with its direct access to a light rail stop, needed three separate underground parking ramps (totaling apparently 334 parking stalls) with three separate curb cuts interrupting a sidewalk serving a steady stream of pedestrian traffic from the station. But it would appear rethinking the design's excess curb cuts wasn't a focus of the review board's early design feedback. However, Capitol Hill Times reported the board did discuss better implementing the daycare in Site C so that it faced and interacted with Cal Anderson Park, and the location of a parking garage bay was considered an obstacle to this. Why not eliminate the parking garage in Site C and integrate tenant parking for both Site C and A into the Site A ramp?
The city's optional Incentive Zoning program brought in $13 million more than anticipated. Here's the projects the $ will help fund mapped. pic.twitter.com/K2GS6hhW1Y

— The Urbanist (@UrbanistOrg) December 15, 2016
Incentive Zoning Helps Bring In $45 Million For 809 Affordable Apartments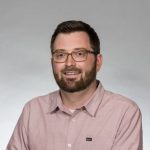 Doug Trumm is the executive director of The Urbanist. An Urbanist writer since 2015, he dreams of pedestrianizing streets, blanketing the city in bus lanes, and unleashing a mass timber building spree to end the affordable housing shortage and avert our coming climate catastrophe. He graduated from the Evans School of Public Policy and Governance at the University of Washington. He lives in East Fremont and loves to explore the city on his bike.