A five-year process could finally be coming to fruition Tuesday as the Seattle City Council votes on the University District Rezone and Urban Design Proposal at its 2pm meeting. Passing the rezone would finally take Mandatory Housing Affordability (MHA) to a neighborhood-wide scale and give a serious boost to affordable housing production. The U District program alone is expected to generate 620 to 910 affordable units.
We encourage those able to go to City Hall to testify at the meeting. If you can't attend, call your councilmembers. Tell them to pass the U District Rezone and to reject the amendment to shrink its size by excluding areas north of NE 50th St.
And if you're ready to move on to the next battle, submit comments on the rest of the zoning changes across the city through the Consider It website the City has set up.
For more information on the U District Rezone, here's some related articles:
Stephen Fesler dug into the last second changes today and some other late additions to the U District package earlier this month. Fesler also tackled an earlier batch of amendments in October.
Owen Pickford tackled displacement risk and dismantled the Seattle Displacement Coalition's ridiculous displacement figures showing they are massively overestimating the displacement risk in the U District. Pickford also took The Seattle Times to task for giving credence to these made up numbers.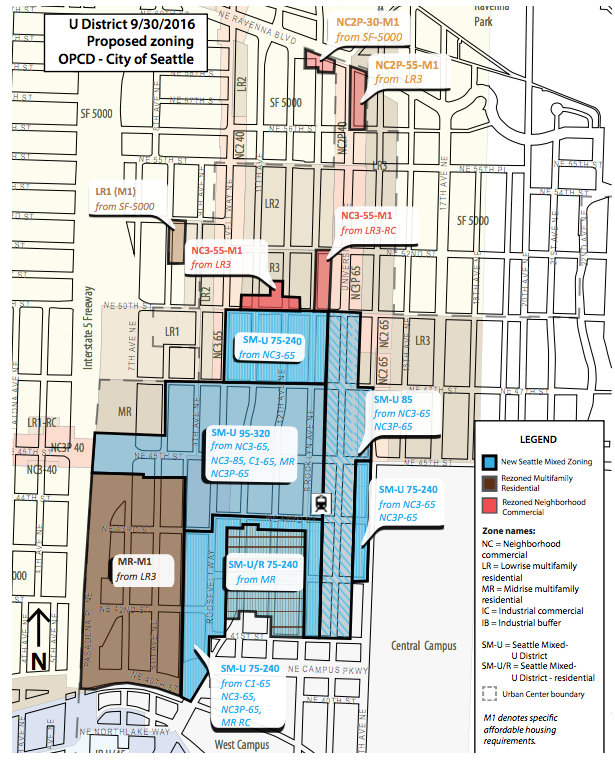 And for analysis of MHA generally, we've got you covered, too:
So let's pass the U District Rezone and build momentum to the next upzones in other urban villages and centers. We must harness Seattle's big building boom for the good of all.
Lisa Herbold, District 1
206-684-8803 lisa.herbold@seattle.gov
Bruce Harrell, District 2
206-684-8804 bruce.harrell@seattle.gov
Kshama Sawant, District 3
206-684-8016 kshama.sawant@seattle.gov
Rob Johnson, District 4
206-684-8808 rob.johnson@seattle.gov
Debra Juarez, District 5
206-684-8805 debra.juarez@seattle.gov
Sally Bagshaw, District 7
206-684-8801 sally.bagshaw@seattle.gov
Mike O'Brien, District 6
206-884-8800 mike.obrien@seattle.gov
Tim Burgess, Position 8
206-684-8806 tim.burgess@seattle.gov
Lorena Gonzalez, Position 9
206-684-8802 lorena.gonzalez@seattle.gov
Mayor Ed Murray Online form: http://www.seattle.gov/mayor/get-involved/contact-the-mayor
Related Articles
U District Zoning And Development Regulations Could Get An Overhaul
Misleading Sightline Articles Undermine Inclusionary Zoning Effort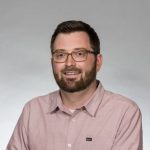 Doug Trumm is the executive director of The Urbanist. An Urbanist writer since 2015, he dreams of pedestrianizing streets, blanketing the city in bus lanes, and unleashing a mass timber building spree to end the affordable housing shortage and avert our coming climate catastrophe. He graduated from the Evans School of Public Policy and Governance at the University of Washington. He lives in East Fremont and loves to explore the city on his bike.