This is the fifth year of our annual tradition of selecting the worst intersection in Seattle and the selection process starts with you.
What do you think is the worst intersection in Seattle?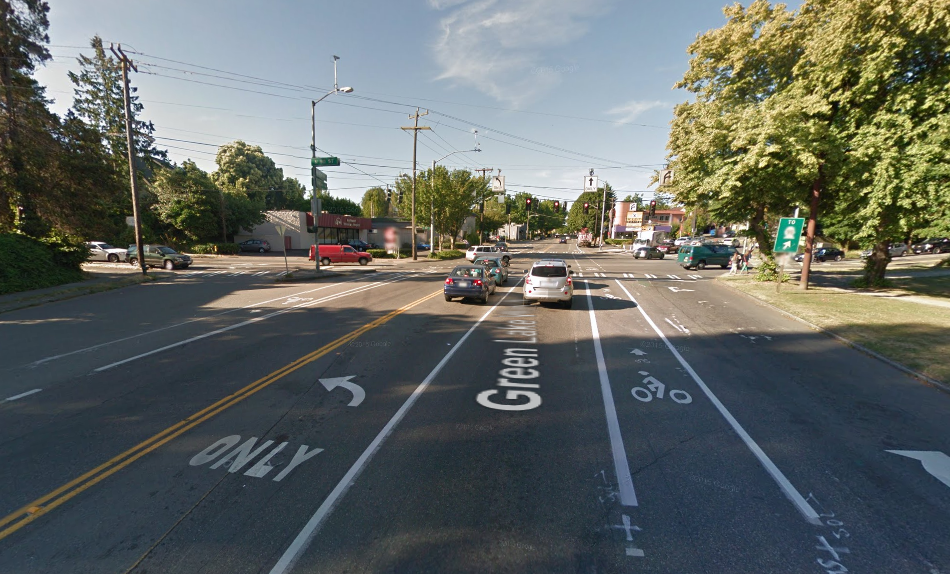 We're looking for those intersections that are worst for walkers, maybe because of noisy traffic, missing sidewalks, poor signal timing or possibly all of the above, like last year's worst intersection: Green Lake / 50th / Stone Way.
Previous worst intersections in Seattle:
Nominations are due by May 19th.
This article is a cross-post from Walking In Seattle. Nominate your intersections in the comments there.
2016 Worst Intersection In Seattle: Green Lake / 50th / Stone
Troy is a pedestrian advocate who serves on the board of Seattle Neighborhood Greenways. He loves cities and walking, hiking, and biking. He wrote a book to help others looking to find the right place for them, called Move to the Place of Your Dreams: A Relocation Handbook. By day, he is a professional consultant for a technology firm.