Community pressure has saved the Youth Reach Out Center (YROC) in Othello from a cloud of uncertainity. On Tuesday, youth ministers at Othello's Youth Reach Out Center (YROC) held a townhall and protest against Union Gospel Mission (UGM) pulling funding for the youth services program amid budget shortfalls. The sustained community effort convinced UGM to ensure the program lives on in its existing building and to clarify its efforts to find a new organization to take over.
Back in April, The Seattle Times reported that UGM had cut YROC's budget and planned to shutter the building and layoff staff. At Tuesday's townhall youth who use the program and workers who relied on meager wages as youth ministers shared their stories.
"The Union Gospel Mission [YROC] saved my life," former student and current summer camp staffer Jonathan Amosa said. "To see how this was handled is what angered me. We must remain a community."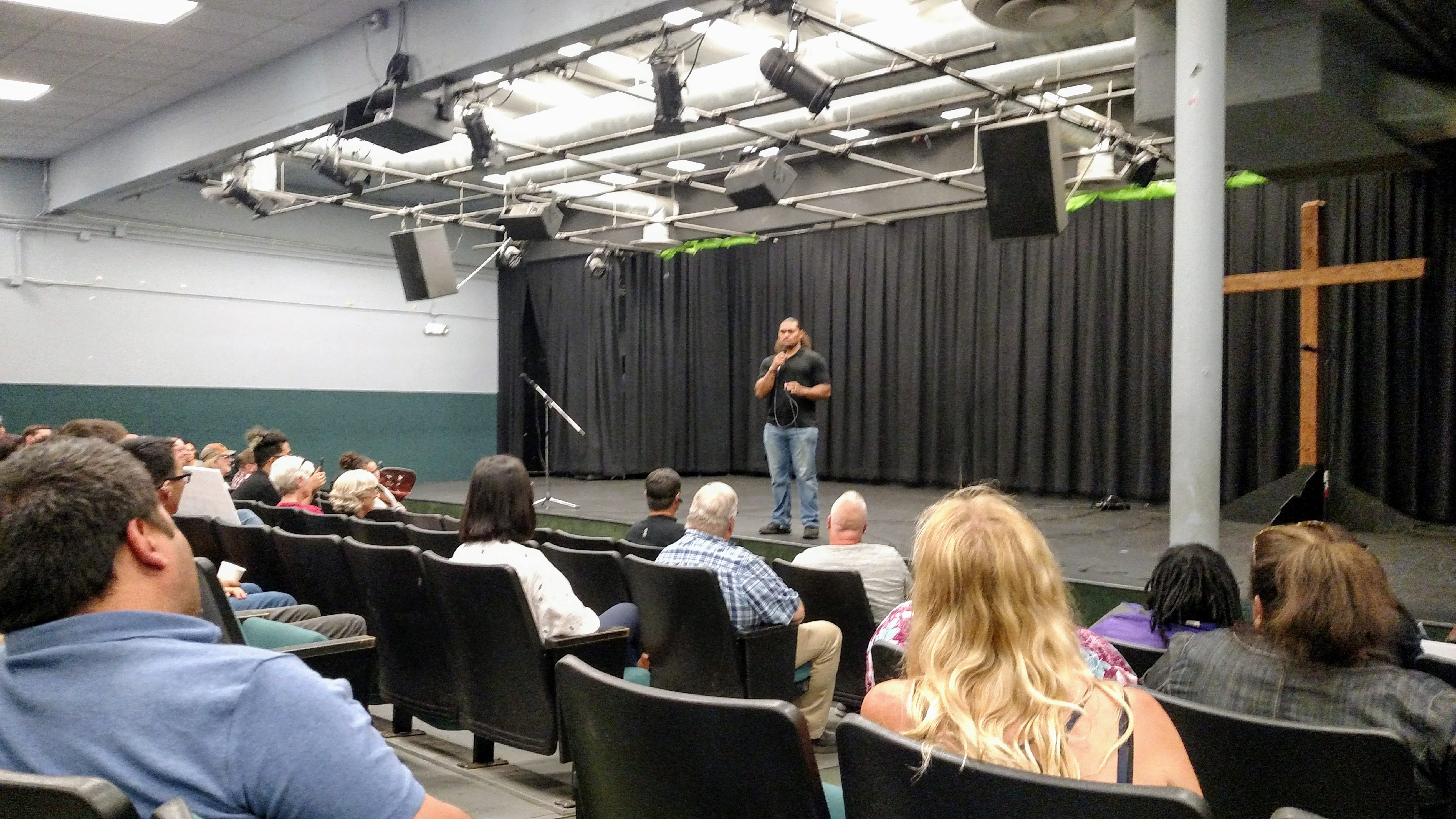 Seventeen-year-old Cyrus Kirk has been coming to YROC since the sixth grade and said he remembered before light rail came and has witnessed the displacement as people of color are pushed out to the suburbs.
"I'm getting to the edge–I'm living on my own now. I want to live in Seattle where I'm from, but I can't afford it," Kirk said. "This is just another step to push us out, and I'm not going to stay quiet. I'm going to fight."
To summarize over an hour of stirring testimony, single mothers shared how crucial the daycare and after-school programs YROC offers had been to holding their family together, allowing them to hold down jobs to make ends meet. Mission kids–as youth who use the program call themselves–testified that YROC had provided them a safe place when their own homes were not. Some said YROC had helped them avoid getting sucked into joining gangs, even as their siblings weren't so luckily and ended up incarcerated. YROC had helped some community members avoid homelessness, they said. Marcus Harrison Green of South Seattle Emerald recounted more examples of the community's testimony in his article.
Community leader Paul Patu issued three demands to Union Gospel Mission's board on behalf of staff. You can watch him deliver those demands in the video below.
Pay staff for one more year to stabilize their families an extend youth services while the next lead organization raises funds.
A public apology from the UGM's executive leadership for how they handled the situation.
A do no harm pledge.
Patu handed the mic to Nikkita Oliver–lawyer, educator, activist, third-place-finishing mayoral candidate–who shared what UGM had meant to her. She said UGM had helped her build a community when she first moved here from Indianapolis. She disagreed with the board's priorities.
"How can you expand to the rest of King County when you haven't finished your work here?" Oliver asked. "You didn't consult us, which makes me wonder if you value us–if you value our brilliance and our resilience. That in May when y'all knew there was a huge deficit instead of saying to community stakeholders… is there a way ya'll can help us raise the money we need to make up the gap to keep the Youth Reach Out Center going, y'all made a decision to cut services…"
"Too often non-profits will not include us in their visioning but will use our image to raise money," Oliver added. "At the end of the day y'all have got to think about the differences between treating the symptoms of poverty and the root causes, and the work happens here at the Youth Reach Out Center gets to root causes."
Oliver addressed her final comment to UGM's board: "I hope you can sleep at night."
At the townhall UGM"s president Jeff Lilley said the organization faced a big budget gap and ultimately prioritized its homelessness services over other areas. Lilley said the nonprofit aimed to net $25 million in donations in 2017 but fell about $1.5 million short of its goal, according to The Seattle Times.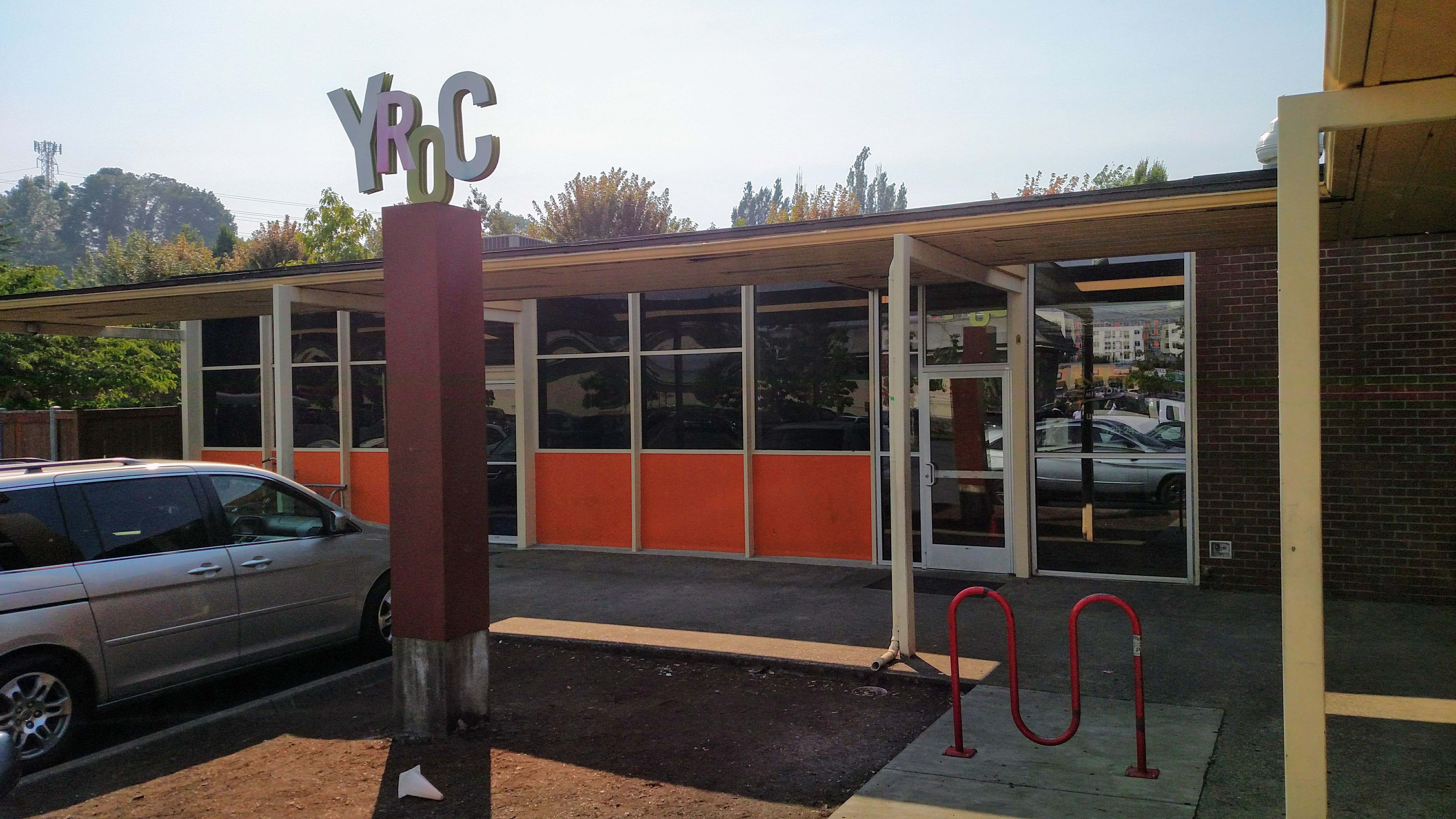 While some feared UGM was selling off YROC and cashing in on the building's prime location a couple blocks west of Othello Station, Lilley reassured town hall guests that YROC would remain a community center. In fact, he said it would be gifted along with buses to the organization that ultimately takes over the administration of its services. Next door, UGM offices on Othello Street will be converted to a emergency shelter with 100 beds for women and children.
Lilley apologized for the way he had handled the situation and gave the no harm pledge. He did not promise staff another year's worth of paid work. An excerpt of his comments are below.
A message on the YROC website revealed Union Gospel Mission had selected Urban Impact and Youth For Christ to be the new leader organizations running YROC. "Additionally, two-thirds of impacted staff members have received job offers to continue to work with community youth at the Mission or another organization," the announcement read. "We are diligently working with partners to sustain the success of the youth programs and ensuring that all staff members are supported practically and financially as they transition to the future."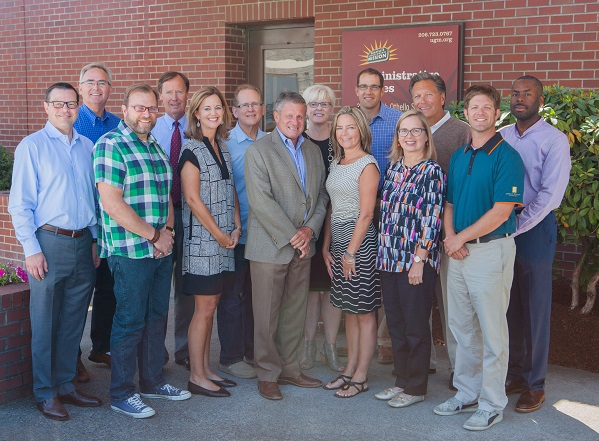 While Lilley's assurances still appear to leave staff members in limbo for the time being with one third seemingly out of job, some leaders recognized the transition as an opportunity to take greater community control of the center. Among these leaders was Oliver, who stressed the leadership of YROC should reflect the people who use it, which are predominantly people of color from across the South Side and coming in from suburbs near and far.
Staff from the Boy and Girls Club were also in attendance and testified the South Side's needs were so great that no one organization or community center could handle it all. The patchwork of care that the Rainier Beach Community Center, Boy and Girls Club and YROC forms can hope to address those needs, but take one away and kids will slip between the cracks, they said.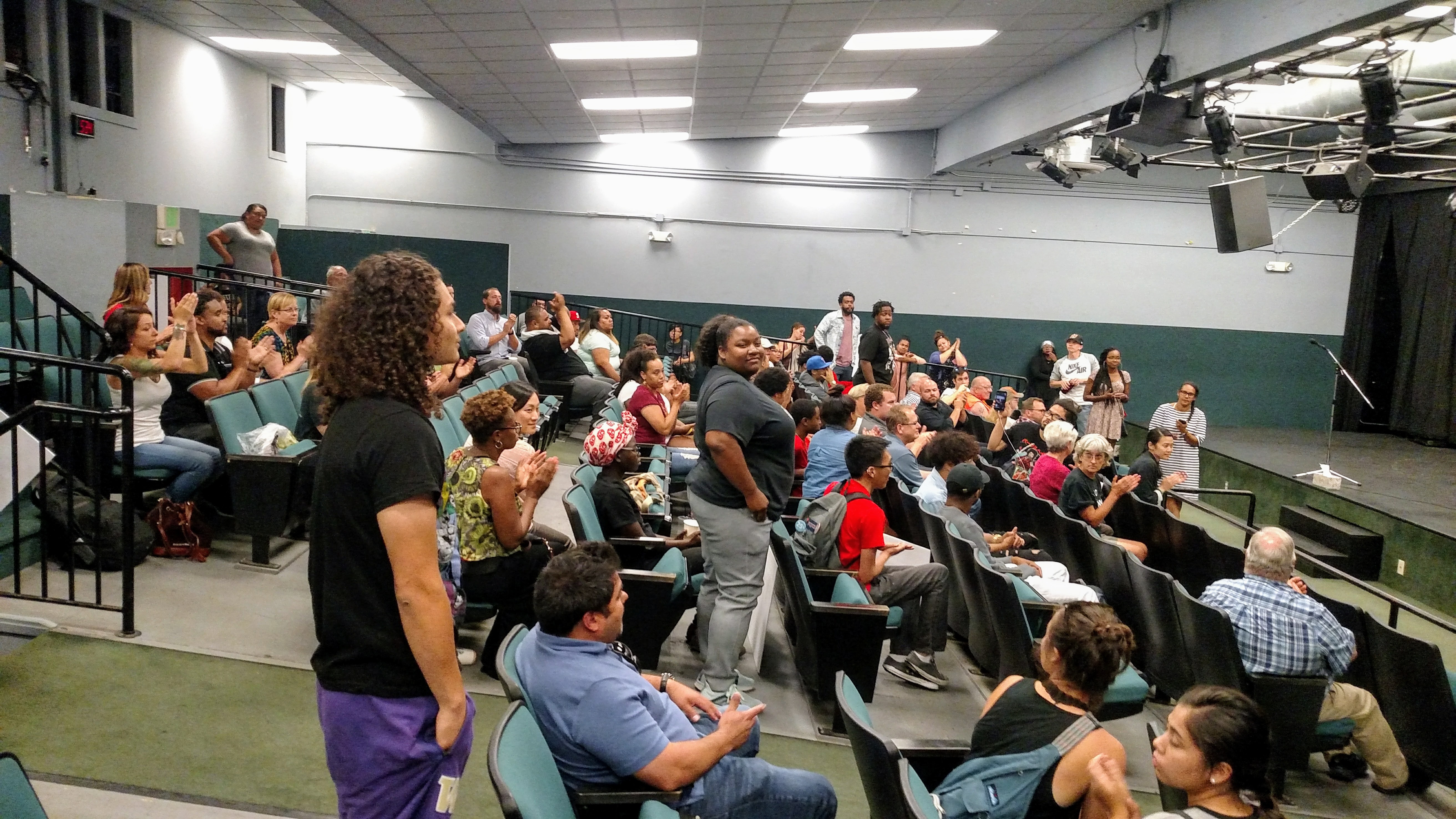 Amosa said Lilley's speech did ease some of his worries.
"Now as we progress forward we understand that there is a partnership there, and that partnership is important," Amosa said. "There's a trust that can be built from today."
Time will tell if Mission kids and staff warm to the new leadership overseeing YROC, but it appears the worst outcome was avoided, and after-school programs and activities appear set to pick back up as scheduled–if not at full strength–with the start of the school year. Union Gospel Mission's desire to offer homelessness services in this time of great need and rising homeless counts is admirable, but the 260 kids who use use YROC are hoping they aren't forgotten as the non-profit community gears up to serve people experiencing homelessness.
Videos by the author.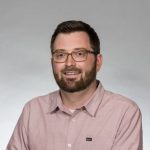 Doug Trumm is the executive director of The Urbanist. An Urbanist writer since 2015, he dreams of pedestrianizing streets, blanketing the city in bus lanes, and unleashing a mass timber building spree to end the affordable housing shortage and avert our coming climate catastrophe. He graduated from the Evans School of Public Policy and Governance at the University of Washington. He lives in East Fremont and loves to explore the city on his bike.