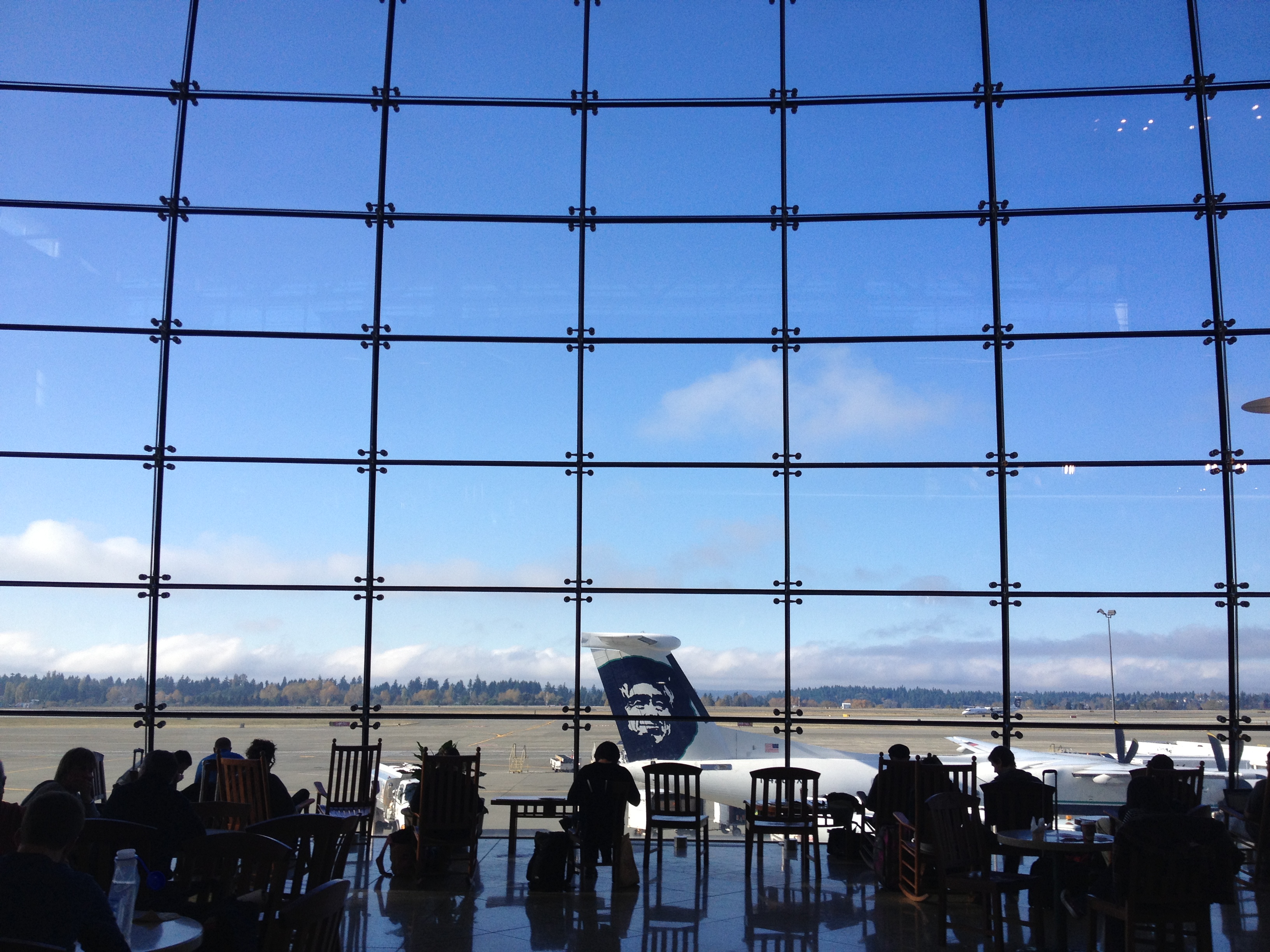 Passenger numbers continue to rise at Seattle-Tacoma International Airport. Last week, the Port of Seattle unveiled new passenger counts from 2017 showing 2.5% growth year-over-year. Nearly 47 million passengers passed through the airport in a single year, setting a new record. A variety of factors are playing a role in passenger growth, such as increased business presence, local population growth, more disposable income, and tourism.
Booming Growth
The airport has largely been on an upward growth trend since 2008. Passenger counts briefly fell in 2009 and 2010 as a result of the Great Recession, but numbers are up an impressive 45.77% since 2008. The Port of Seattle expects this kind of trend to continue for the foreseeable future, which is why the airport is actively developing a long-range master plan through 2035 and investing massively in permanent and temporary terminal expansions.
It's too early to know where the airport ranks among national and global passenger airports for 2017. However, growth in 2016 helped to boost the Sea-Tac's international prominence, rising three places to the title of 28th busiest airport in the world. It also became the 10th busiest airport in the United States and widely considered to be one of the fastest growing airports here and abroad.
The airport continues to see new destinations added to the roster with many far across the country and globe. In 2017, Alaska Airlines pioneered three new cross-country routes to Indianapolis, Wichita, and San Luis Obispo. The airport also added four new foreign carriers, including: Virgin Atlantic (London-Heathrow), Norwegian Air Shuttle (London-Gatwick) Eurowings (Cologne), and Aeromexico (Mexico City). In launching the Virgin Atlantic route, however, Delta withdrew its London service. A similar exchange will take place this year when Air France (Paris-Charles de Gaulle) returns to Sea-Tac in March and Delta terminates its daily service. At least two other international carriers plan to launch service this year: Thomas Cook (Manchester) and Aer Lingus (Dublin) both in May.
International travel in particular has been on the rise with additional seasonal service to popular destinations boosting baseline year-round service. While Asian carriers and destinations have experienced substantial growth in prior years, Europe appears to be the latest foreign market with increased demand. The Port of Seattle reports that the European market saw passenger volumes increase by 17.1% year-over-year while international travel generally was up 5.4%. Added European options this year will likely continue that trend.
Looking Ahead
Sea-Tac will begin to see some local competition for passengers and flights this year with the opening of Paine Field to commercial passenger service. Alaska Airlines, Southwest Airlines, and United Airlines have all declared an intention to serve the airport as soon as September. Alaska Airlines says that they will provide 13 daily flights to West Coast cities, including: Phoenix, Los Angeles, Portland, San Diego, and the Bay Area. United Airlines will stick to their hubs in Denver and San Francisco providing six daily flights. Meanwhile, Southwest Airlines has not said which destinations they will serve, but they expect to provide five daily flights.
This slideshow requires JavaScript.
While 24 daily flights out of Paine Field amounts to a sliver of the total that Sea-Tac handles, it does represent a significant change. The convenience to many businesses and residents on the north end of the Central Puget Sound makes future demand at Paine Field very likely. That may be sensible given the pressures on Sea-Tac.
The Port of Seattle expects to see Sea-Tac's demand rise to 66 million passengers by 2035 requiring an entirely new north terminal, expansions of existing terminal facilities, and modifications to the airfield. Despite these expansions and improvements, the airport will begin to approach capacity due to general congestion and limited options to expand the airfield to accommodate another runway because of topographic and geographic constraints. This would naturally make a secondary relief airport increasingly necessary. The Sustainable Airport Master Plan (SAMP) Update is designed to specifically identify improvements and expansion projects that are needed to accommodate growth of passengers, cargo, and other operations during the next 17 years or so.
Aside from the SAMP, the Port of Seattle is directly investing billions of dollars in immediate airport expansion and improvement projects. These include:
In short, major strides are being made to accommodate the growth that Sea-Tac is experiencing. The airport will need to keep pace in the years ahead if travelers are to continue having favorable options, reasonable prices, and a quality experience and if the region is to continue to count on Sea-Tac as an economic engine driving tourism, business, and job growth.

Stephen is a professional urban planner in Puget Sound with a passion for sustainable, livable, and diverse cities. He is especially interested in how policies, regulations, and programs can promote positive outcomes for communities. With stints in great cities like Bellingham and Cork, Stephen currently lives in Seattle. He primarily covers land use and transportation issues and has been with The Urbanist since 2014.