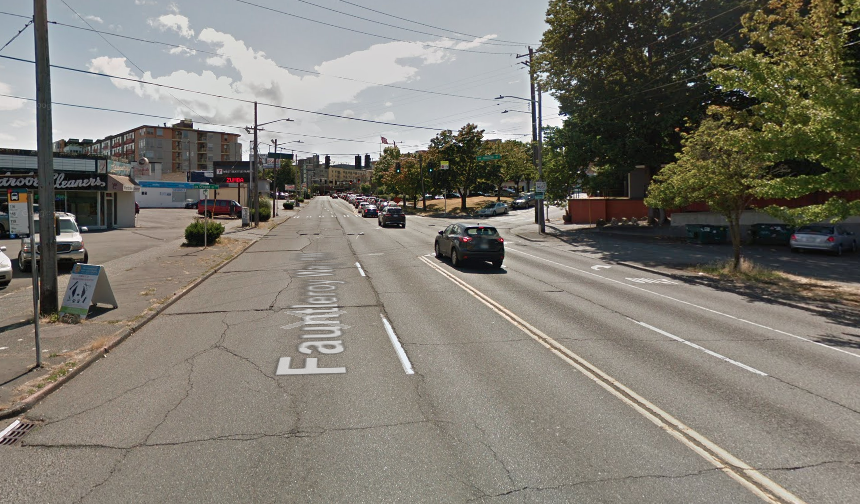 A massive overhaul to one of West Seattle's main arterials that had been planned since 2012 and long envisioned by the neighborhood was suddenly put on hold by the Seattle Department of Transportation, months before construction was set to begin, we learned in late January thanks to reporting by the West Seattle Blog.
Fauntleroy Way between the West Seattle Bridge and SW Alaska St resembles the freeway it serves: there are very few places to safely cross the street as a pedestrian, and the walking environment is extremely substandard. There is little buffer between fast-moving traffic and the sidewalk, and there is no place to safely bike along the street.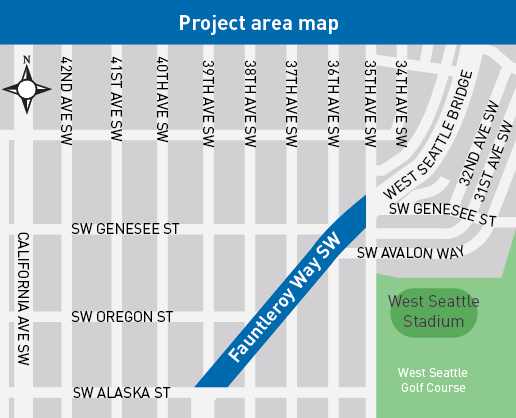 The project would have rechanneled the street, creating space for a landscaped median, protected bike lanes along most of the street, and a landscaped buffer between the sidewalk and the street. The bike connections created here are pretty pivotal: connecting SW Alaska Street to SW Avalon Way brings the center of West Seattle, at SW Alaska St and California St, a huge step closer to being connected via all-ages-and-abilities route directly to Downtown Seattle via existing off-street trail facilities. Fauntleroy Way is home to the West Seattle Trader Joe's, and a Whole Foods is planned near the project area as well. It is, in short, not an acceptable walking environment at the heart of an urban village in Seattle, to say nothing of off-limits for anything but unpleasant sidewalk biking.

The street has been identified for improvements by the neighborhood for a very long time: a community-led push started in 1999 but it was not until 2012 that a final concept plan was completed. In 2015, the plan was put on hold at 60% design due to a lack of full funding to complete the project. It was brought back to life and was one of the centerpiece multimodal projects of the 2015 Move Seattle levy and planning began again in 2016. That year, voters passed Sound Transit 3, which called for a light rail line between Ballard and West Seattle. It took until early 2018 for Seattle Department of Transportation (SDOT) to let that potential conflict put the project on hold.
Councilmember Lisa Herbold, who represents West Seattle, commented on the issue when reached by the West Seattle Blog:
We're working to insure that if Sound Transit builds the representative alignment then Sound Transit will be responsible for rebuilding to project-level standards if they dig up the same portion of the street. If Sound Transit, on the other hand, chooses a different alignment and we move forward with the Fauntleroy Boulevard Project and SDOT determines that there are increased costs as a result of cost escalation due to the delay, then we'll work to see that Sound Transit picks up those extra costs. Sound Transit won't make final alignment decisions until late 2019, so in the meantime, we need to be working to prepare for a possible reallocation of levy dollars, based on what we have heard and will hear from the community about West Seattle's transportation priorities. We don't want to wait on Sound Transit to keep delivering levy improvements in West Seattle.
It seem like an odd statement to put Sound Transit on the hook simply for the fact that they might have used Fauntleroy Way–even if it ultimately isn't chosen as the alignment–particularly when the reason the project is being put on hold and the reason it's taken almost 20 years to complete is wholly the fault of SDOT. It's also unlikely that Sound Transit would need to utilize the entirety of Fauntleroy Way from sidewalk to sidewalk, so the improved pedestrian facilities and completing the bike lanes as called for in the bike master plan seems like a no-brainer while perhaps constructing a beautiful median divider can wait.
Last week at the Seattle Bike Advisory Board, the board expressed frustration that the project was put on hold but was told that SDOT had not yet prepared formal answers to their questions, which included what projects the Move Seattle dollars could possibly be re-allocated to while the light rail alignment was being determined. This post will be updated when those questions are answered.
It is worth noting that during a three-year study period that SDOT analyzed to evaluate the the safety impact of improvements along the corridor, there were no pedestrian-involved collisions recorded during that time, only one bicycle-involved collision, and no fatal collisions for any road users.
Fauntleroy Way is a project that bike and pedestrian activists had been counting on for a very long time: its hold is another frustrating setback in the life of Move Seattle funding, and there are a lot of questions that are still unanswered.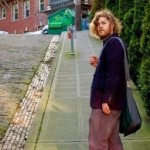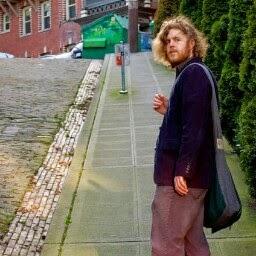 Ryan Packer lives in the Summit Slope neighborhood of Capitol Hill and has been writing for the The Urbanist since 2015. They report on multimodal transportation issues, #VisionZero, preservation, and local politics. They believe in using Seattle's history to help attain the vibrant, diverse city that we all wish to inhabit. Ryan's writing has appeared in Capitol Hill Seattle Blog, Bike Portland, and Seattle Bike Blog, where they also did a four-month stint as temporary editor.