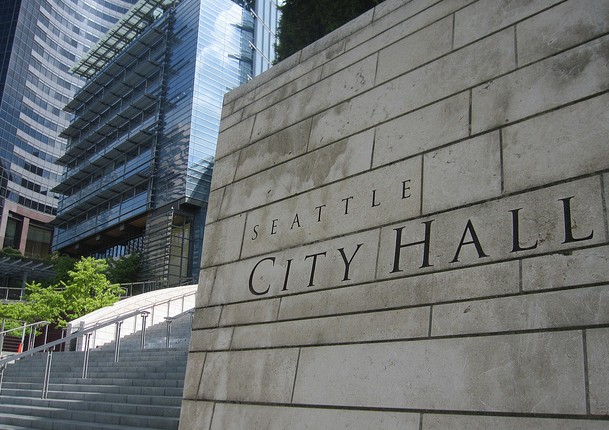 Show Up And Speak At The Public Hearing On MHA For Districts 3 and 7: The city will be holding a public hearing Monday (today), with a 6pm start, at the Broadway Performance Hall. This public hearing is one of the last steps to implement Mandatory Housing Affordability–Seattle's version of inclusionary zoning pairing low-income housing requirements ranging from 5% to 11% with capacity-increasing upzones–in all of the city's urban villages. We've covered this policy extensively. We expect a lot of opposition to attend so getting there early (5:30) to sign up for a speaking slot is important.
Tell Council What You Think of the Convention Center: There will be a public hearing to provide feedback on the $1.7 billion Washington State Convention Center (WSCC) expansion Wednesday. The WSCC needs a number of alley vacations from council and the public hearing is an opportunity to tell council what should be exchanged for the alley vacations. A grassroots effort from the The Community Package Coalition already won nearly $82 million in public investment. However, it's not clear that will be enough for city council and some believe the convention center is a bad investment. The hearing will start at 5pm on Wednesday April 18th in the council chambers at Seattle City Hall.
Get Involved With Transit Advocacy: The grassroots transit advocacy group Seattle Subway is having a volunteer orientation on Thursday at the Diller Room, starting at 5:30pm. The group was the early advocate for going big on Sound Transit 3. They are gearing up to secure more big wins as Sound Transit 3 is implemented and the Seattle considers what's next. They'll be talking about what's coming up and how you can get involved.
Get Your Comment In On Seattle's Bikeshare Programs: The city is moving out of it's pilot phase and will be refining the program. They want to hear from people on what can be improved. It's really important that bikeshare supporters get their comments in to indicate how the program can be improved. We've covered the program here and here.
Give Feedback On The West Seattle Greenway: The city will be hosting a drop-in session to get neighborhood feedback from 4:15 to 5:45pm at the West Seattle Public library on Thursday the 19th. This event follows news that the safety project on 35th Ave SW will not be expanded. We need to get the oft-delayed bicycle master plan back on track.
Join The Community Planning For Graham Street Station: After winning funding for the Graham Street Station in South Seattle, the community is now trying to plan for it. On Saturday the 21st at noon, community members will meet to discuss what needs so that the investment will provide the greatest benefit to the community. A similar meeting was covered by the South Seattle Emerald here and we covered Sound Transit's expansion plans here.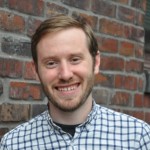 Owen does servicing and consulting for a software company to pay the bills. He has an amateur interest in urban policy, focusing on housing. His primary mode is a bicycle but isn't ashamed of riding down the hill and taking the bus back up. Feel free to tweet at him: @pickovven.