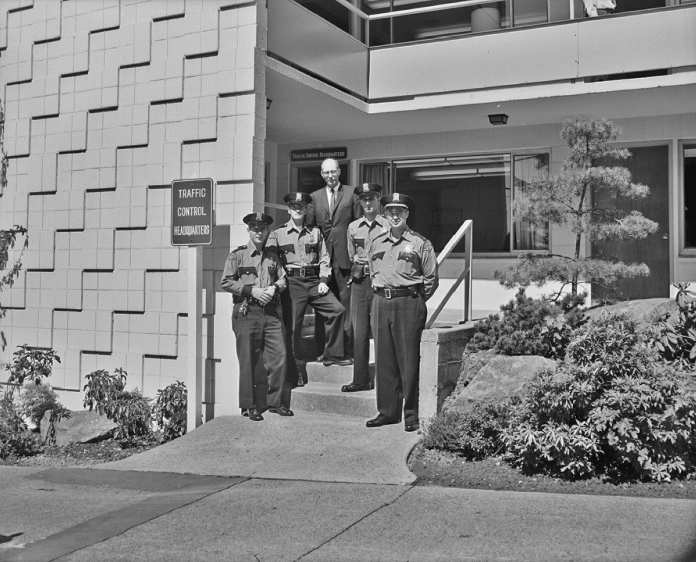 This month, the Seattle Police Department released a new tool for Seattle residents to get an idea of how many "calls for service" the department responds to. The Call for Service Dashboard displays a call type for any time period, neighborhood, or precinct.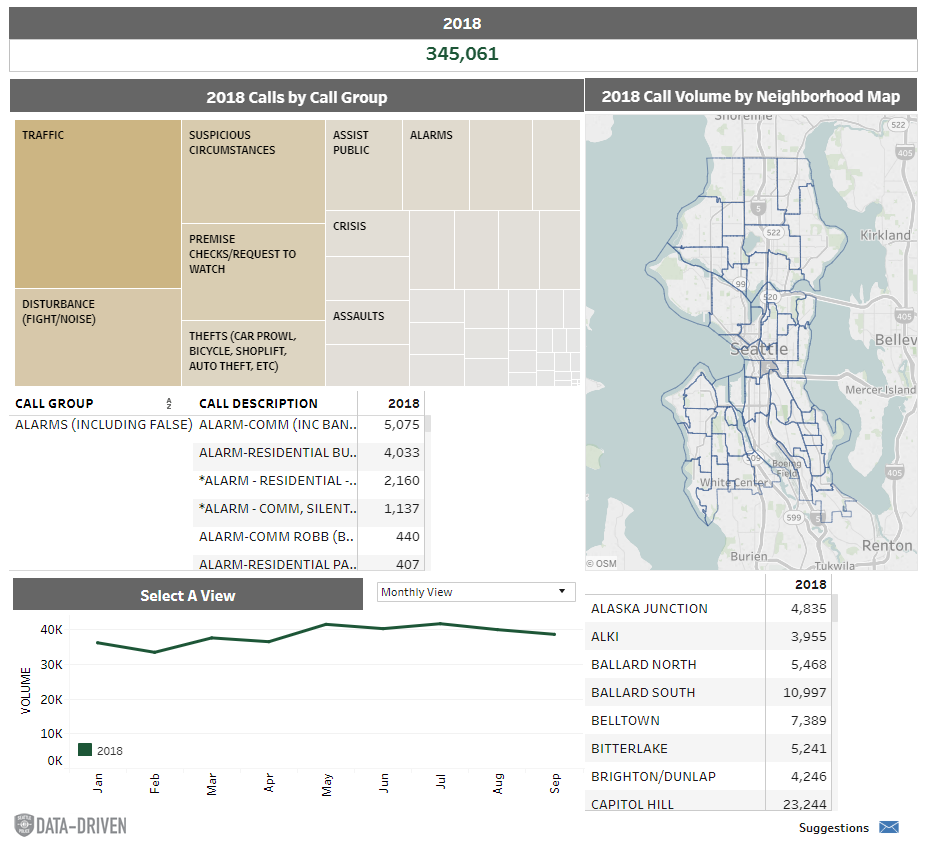 The dashboard is a good way to visualize what areas of the city place demands on the Seattle Police Department (SPD), as opposed to where crimes are occurring—SPD has the Crime Dashboard for that.

What stands out like a sore thumb in the Calls for Service dashboard is the high amount of traffic-related calls: in nearly every neighborhood they occupy the most space in the breakdown of calls by call group. It calls for us to imagine a city where one of the primary duties of the police department is not to respond to traffic collisions and cite traffic infractions.
In 2017, 17.5% of calls for service were in the traffic-related category, with 27% of those calls relating to motor vehicle collisions: 21,376 over the entire year or around 60 per day. These calls represent the damage our transportation system causes every single day, from minor collisions where no one's injured to life-changing events that take lives. 
The budget currently being considered by the city council includes funding for 40 additional sworn police officers citywide by 2020. At the same time, transportation projects are getting scaled back to keep them more dangerous, keeping the amount of time that officers spend responding to traffic collisions at today's high levels.
In the realm of traffic enforcement, transferring the enforcement of traffic laws from in-person stops to automated camera ticketing is a shift that has been happening in the city for a long time, but currently state law only allows automatic enforcement at red lights and of speed limits in front of school zones. The city's legislative agenda for next year, finalized last month, requests expanded authority from Olympia:
We support the expanded use of automated traffic safety cameras and other devices that improve safety and efficiency of our transportation system—especially for efforts to manage block the box and transit lane violations.
Those enforcement tools could make it easier for buses to maneuver in transit lanes and for pedestrians to navigate crosswalks, creating an incentive to shift to those modes, and shift officers who might be handling such enforcement onto more urgent needs.
The context of how many 911 calls that demand SPD's attention involve traffic demand that we think of a future in Seattle where our transportation system isn't as tied to police response. All of the city's adopted goals demand we move in the same direction as well.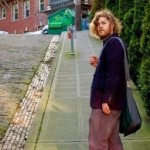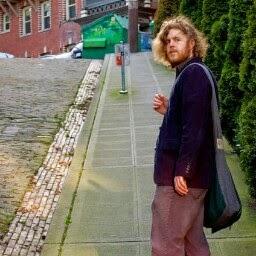 Ryan Packer lives in the Summit Slope neighborhood of Capitol Hill and has been writing for the The Urbanist since 2015. They report on multimodal transportation issues, #VisionZero, preservation, and local politics. They believe in using Seattle's history to help attain the vibrant, diverse city that we all wish to inhabit. Ryan's writing has appeared in Capitol Hill Seattle Blog, Bike Portland, and Seattle Bike Blog, where they also did a four-month stint as temporary editor.