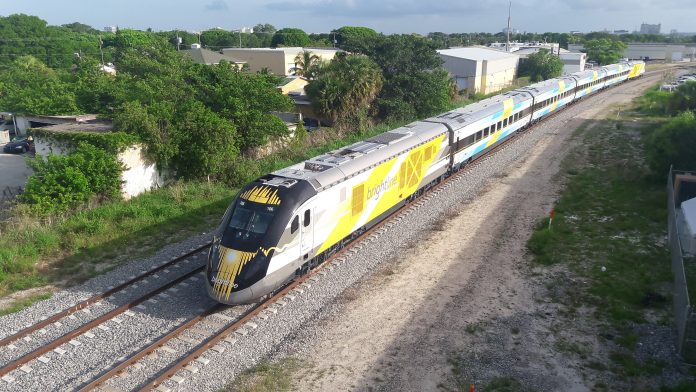 This is the second post in a two part series about train travel in the US. If you would like learn more about riding Amtrak cross-country, please read the first post, "Going the Distance on Amtrak."
Recent headlines surrounding the US passenger rail industry verge into extremes, with dark contentions about Amtrak's decades long slide into obsolescence contrasted against photos of a triumphant Elon Musk unveiling SpaceX's hyperloop track beneath Los Angeles.
More than any other transportation modality, rail is framed as both the transportation of the past and the future. Glossy images of futuristic bullet trains speeding across China may make North American transportation planners' hearts skip a beat, yet, the amount of the financial investment required to build high-speed rail infrastructure remains firmly out of reach, especially under the Trump administration.
Is it correct to present Amtrak's story as a tale of woe? And are private investors like Musk really poised to implement new rail technologies that will revolutionize transportation in the US?
The reality is complicated. Like the general state of the US economy and society in 2019, uncertainties prevail around rail transportation and the future remains firmly connected to the past.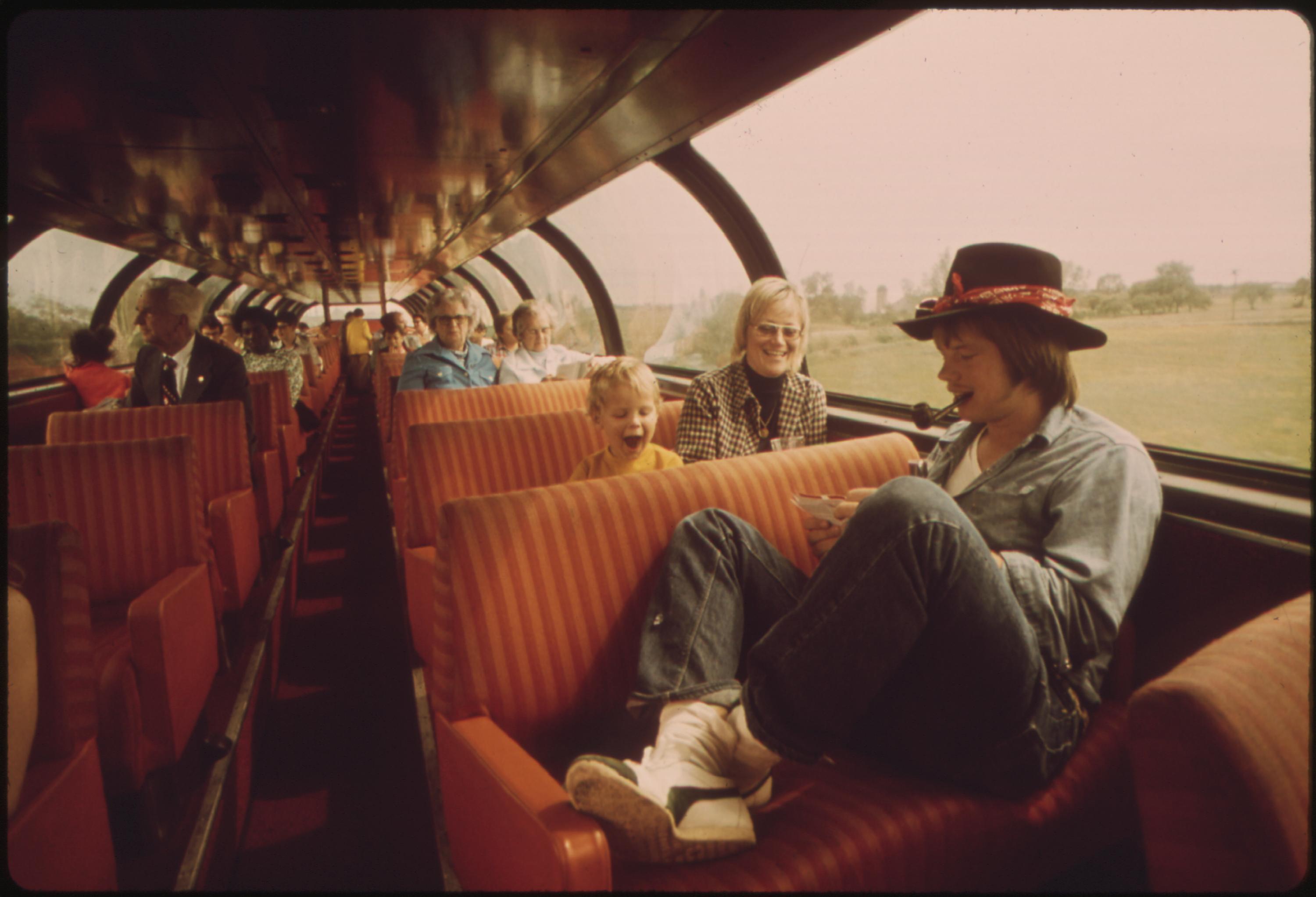 Some Amtrak History
Americans might be surprised to learn that the US has the most rail coverage of any country in the world. Roughly 80% of the US rail network, however, is dedicated to long distance freight.
In contrast, European countries move less freight by rail, but far more passengers. Decades ago North American (US & Canada) and European rail investments moved in different directions, with North America investing more in rail for freight and European countries investing more in passenger rail networks.
It was in the 1960's that the US passenger rail industry began to lose millions of dollars. In 1950, approximately 9,000 passenger trains were in service, and these trains carried almost 50% of all intercity traffic. By 1970, however, there were only about 450 trains left in operation, and the share of passenger traffic dropped to 7%.
Fearful that America could lose its passenger rail system entirely, Congress passed the Rail Passenger Service Act in 1970. After it was signed into law by President Nixon, it allowed railroad companies sell their intercity passenger lines to the government, which resulted in the creation of Amtrak in 1971.
The law provided no long term funding. "In the 1970s, there really wasn't a clear financial sense of what the life of Amtrak would be," said Joseph Kane, an associate fellow at the Brookings Institution, in a 2018 article by Wired.
A lot of experts thought that Amtrak would fail. From the beginning a reluctance to provide subsidization for Amtrak resulted in drastic cost cutting measures. Service reductions were so steep that on its first official day of operation, Amtrak offered 184 passenger trains, only half what had been offered by private rail companies. The result was staggering loss of service that left many large cities and small towns with no passenger service at all.
Since then, Amtrak has faced criticisms about its service, profitability, and lack of growth. Unlike in Europe, where passenger rail receives significant government subsidies, the US government has made minimal investments in Amtrak.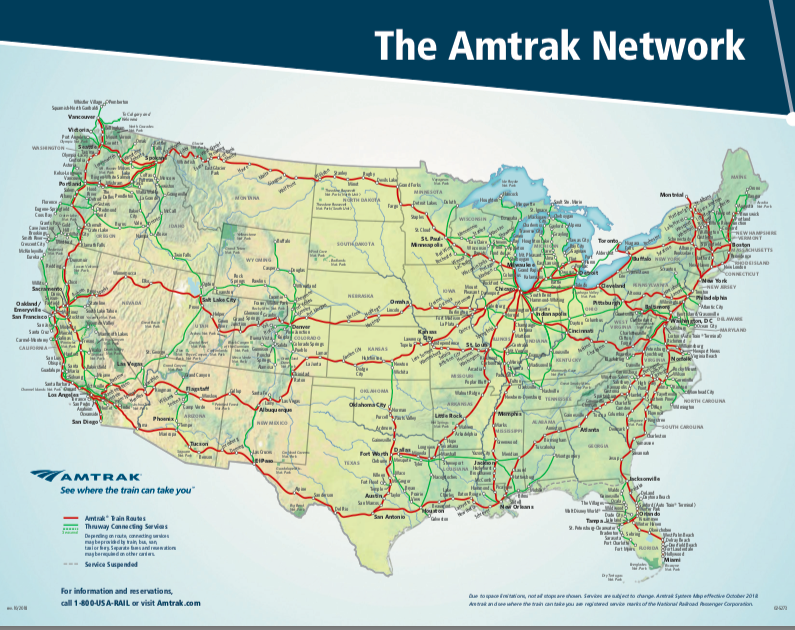 How Many People Travel on Amtrak?
However, even though the passenger rail industry in the US (and Canada) continues to lag behind the rest of the world, there are millions of people who use Amtrak to travel across the US every year.
According to Amtrak's 2017 data about 4.7 million passengers traveled in 2017 on Amtrak's long distance routes. About 58% of these trips were 500 miles or less. My trip from Grand Rapids to Seattle, which was described in my earlier post, was over 2,000 miles, placing it in a category with very small minority of trips.


By contrast, in 2017 domestic and international airline carriers operating in the US reported they transported 965 million systemwide, representing an increase of 3.4% from the previous record of 933.1 million in 2016.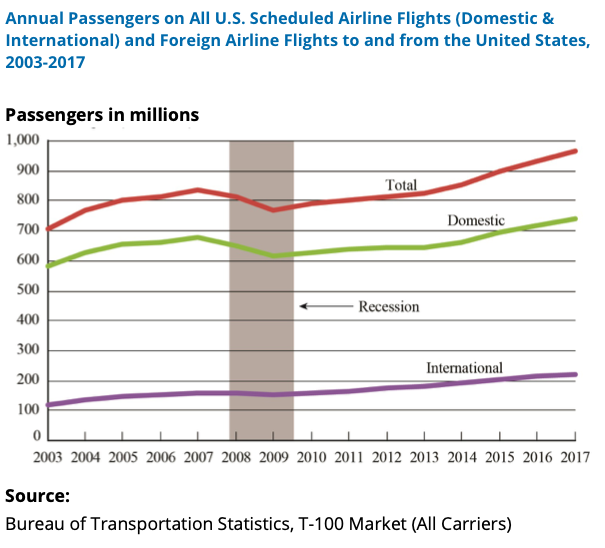 While never approaching the airline carriers' passenger volume, Amtrak's numbers do improve when shorter trips are taken into consideration. Most of Amtrak's ridership occurs within its busy Northeast corridor, and when those numbers are taken into account, Amtrak's ridership increases to 31.7 million passenger trips. Overall, ridership on Amtrak increased 1.5% in 2017, and as a whole ridership has remained stable for decades.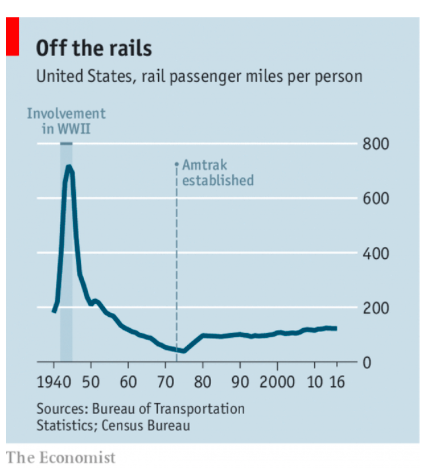 Should the US Increase Passenger Rail Travel?
The question of growing passenger rail ridership is an interesting one. As mentioned earlier, the vast majority of rail in the US is dedicated to freight transportation, and it would take significant infrastructure investment to expand passenger rail services.
Increased carbon emissions, however, may provide good incentive to increase passenger rail, as travel by rail typically results in fewer carbon emissions than air travel.
Emissions from air travel is one of the fast growing contributors to climate change. In 2018, US greenhouse emissions rose 3.2%, a startling number which may be the second largest increase in twenty years. A full point of that increase is attributable to increased air travel and on-road shipping.
Even though estimates place air travel as responsible for only about 2% of global emissions, air travel has hit a new record every year since 2009. Only about 3% of the world's population used air travel in 2017, but as that figure continues to grow, the airline industry's contribution to pollution and global warming will also increase.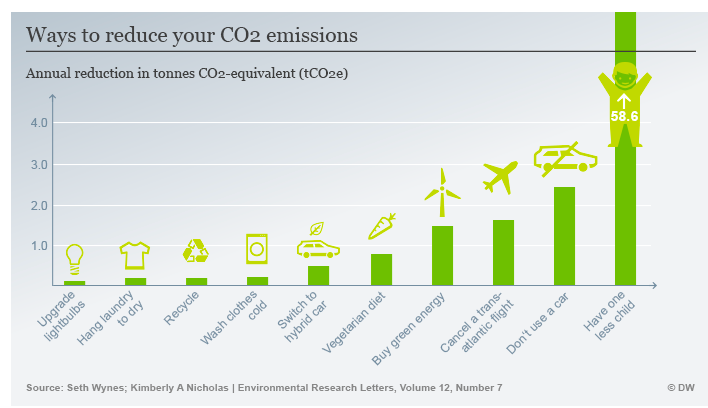 Electric trains generally are as climate friendly as their power source, and unfortunately carbon-intensive power sources prevalent in many parts of the country. If the energy source is renewable, the trains are a very clean, climate friendly option. Diesel trains still tend to maintain an advantage over driving or air travel because they are more efficient per passenger. Thus, it's largely agreed by experts that trains are a carbon conscious transportation choice, especially for solo travelers. By Amtrak's calculations, riding the train is the most energy efficient way to travel in the US, even with diesel the main train fuel outside of the highly-trafficked and electrified Northeast Corridor.
Other sources, such as the Union of Concerned Scientists, recommend taking the bus or motor coach. There are a lot of factors to consider when judging the environmental impact of a transportation choice. In general, even though the airline industry may be looking to clean up its act, rail travel is a carbon friendly alternative to flying.
What Could the Future of US Passenger Rail Look Like?
In recent years billionaire entrepreneurs like Elon Musk of SpaceX and Richard Branson of Virgin Group have seized on the idea that there could be a future for private high-speed rail development in the US. States such as California, Oregon, and Washington have also committed funding to either creating or exploring publicly-financed high-speed rail.
Some of the technologies, like the hyperloop, seem to be plucked directly from science fiction; however, hyperloops have been attracting enough attention to create a "hyperloop war" between Musk's SpaceX and Hyper Loop Transportation Technologies. The race is on to complete a working hyper loop network that will one day transport travelers from Los Angeles and San Francisco in 30 minutes.
But, at least for the near future, Brightline, a high-speed rail company owned by Branson's Virgin Group, is better positioned to make an immediate impact on our transportation system.
Branson believes that high-speed rail may be able to fill in the gap between long distance flights and car commutes in the US. Last year Brightline opened its first rail line between Miami and West Palm Beach. Reviews have been positive, and the company has already committed to expanding its service north to Tampa and Orlando, with a second line slated to open in 2021. Last year, the company also acquired XpressWest, a high-speed rail project connecting Southern California to Las Vegas, with service planned to begin in 2022.
But "high-speed rail" label may be a stretch for Brightline as leading speeds speeds above 200 mph become more standard. Brightine's trains operate at maximum speeds of 125 mph, and the Miami to West Palm Beach lines currently moves at about 79 mph. This puts Brightline about on par with Amtrak's Acela Express, which has been criticized for calling itself high-speed rail. At this point Brightline's luxury brand image is what most differentiates is services from Amtrak's.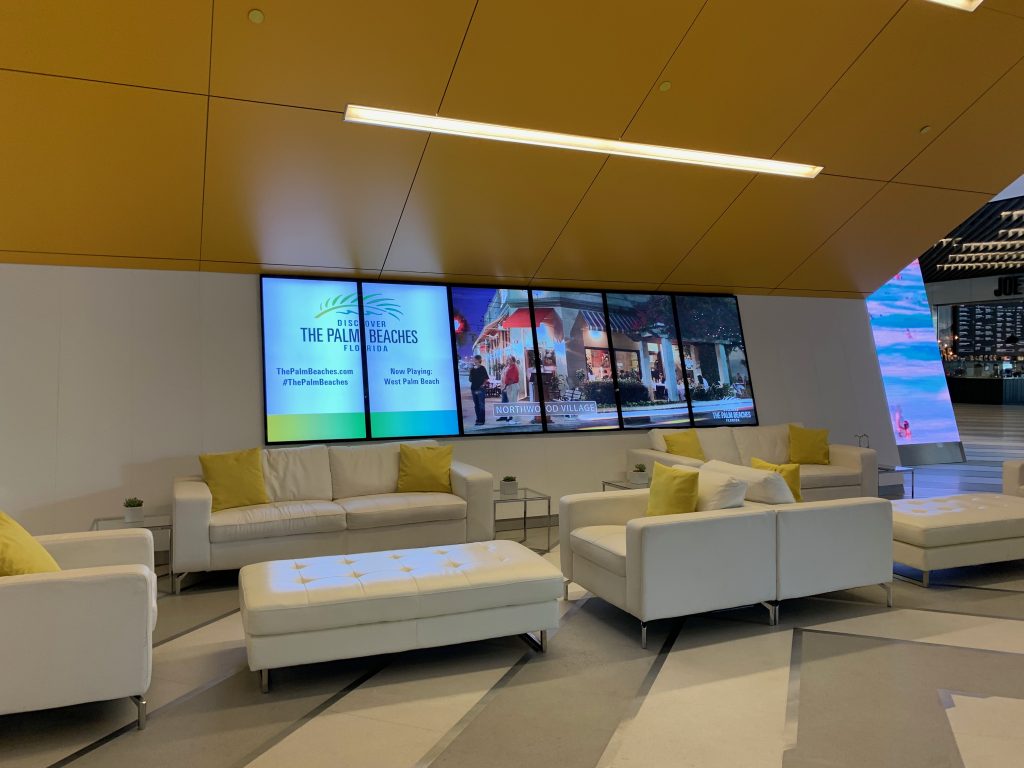 The problem for both the Brightline and Acela Express is the tracks. Existing tracks in the US are not built to handle trains running at faster speeds. Replacing tracks is expensive and can be burdensome to existing service.
An exception is California, where the state is building a high-speed rail system that will include trains that run up to 220 mph. If completed, the California high-speed rail system would represent a big move forward for passenger rail in the US.
But the $77 billion project is currently eleven years behind schedule and faces cost major overruns. Governor Gavin Newsom is facing pressure to scale back the project or even cut it entirely. It's a complicated situation, which no easy resolution at hand.
Yesterday, Stephen Fesler reported for The Urbanist about plans moving forward to create an ultra-high-speed rail corridor connecting Portland, Seattle, and Vancouver, B.C. Governor Jay Inslee is a supporter of high-speed rail and last year the Washington State Legislative authorized funding to complete a business case analysis that would bring deeper insight how to make high-speed rail operate successfully in the Cascadia region. The results from the study should be made public in late June of 2019. Hopefully, the Pacific Northwest can learn from California's missteps and move toward smoother implementation of publicly financed high-speed rail.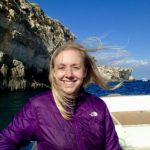 Natalie Bicknell Argerious (she/her) is Managing Editor at The Urbanist. A passionate urban explorer since childhood, she loves learning how to make cities more inclusive, vibrant, and environmentally resilient. You can often find her wandering around Seattle's Central District and Capitol Hill with her dogs and cat. Email her at natalie [at] theurbanist [dot] org.