From filing a failed ethics complaint to accusations of absenteeism, Bowers is waging an aggressive campaign against Councilmember Sawant.
On a sunny Saturday morning I had the chance to speak with candidate Logan Bowers about his run for the District 3 council seat. The meeting was impromptu. We had both participated in a walking tour of the Lid I-5 study site in First Hill and Capitol Hill, but, for me, running into Bowers at a community event was also not a huge surprise.
Ever since launching his campaign, Bowers has been zigzagging Council District 3, which stretches from Montlake to North Rainier, attending many urbanist-themed events along the way. As his campaign Facebook page reveals, he hosts coffee shop meetups at which he encourages constituents to "stop by and ask him anything," a bold proposition coming from a city council candidate currently best known for riding an electric unicycle and selling legal pot.

As a councilmember, Bowers pledges to have an "easy and convenient way" for constituents to reach out to him: "I want to be someone who will be there and have discussions that matter to people."
Bowers' campaign is highlighting accessibility to differentiate him from incumbent Kshama Sawant, who has faced criticism from some constituents, and now council challengers, for absenteeism in her district, a charge she firmly denies. Sawant has defended turning her attention citywide and to the national issues as best serving the working poor and furthering the class struggle.
Bowers, however, is not buying Sawant's defense. "Everyone who I have talked to in city government has said Sawant is never there," Bowers said.
However, absenteeism is not the only reason Bowers believes voters should ditch Councilmember Sawant in the upcoming election. In early March, Bowers filed a Seattle Ethics and Elections Commission complaint against Sawant, after SCC Insight published a collection of internal documents from Sawant's Socialist Alternative party. These documents revealed that Sawant's votes on city council were decided by voting within the registered members of Socialist Alternative. In Seattle, the party has about 200 registered members–with another 1,000 or so registered members nationwide.
Bowers' complaint accused Sawant of violating the public records act by withholding some records; additionally, he alleged that her involvement with Social Alternative has resulted in her giving city funds and personnel to the party, which could be a felony.
Sawant has defended her party's methods in a full statement that can be read here.
I have made no secret of the fact that I was running as a candidate of Socialist Alternative, which has a proud tradition of democratic decision making and is made up of ordinary people fighting for workers and oppressed communities. We are nothing like the Democratic and Republican parties, who pretend to be accountable to working people but who are in reality politically dominated and funded by the super rich and big corporations like Amazon and Comcast.
The Seattle Ethics and Elections Commission (SEEC) ruled on Tuesday not to move forward with Bowers' complaint. "Fundamentally, I believe that elected officials are free to structure their decision-making process as they wish, subject to the will of the voters every four years," SEEC director Wayne Barnett said in his decision.
A call for greater oversight in D3
With the ethics complaint fizzled out, Bowers is still haranguing Sawant for alleged absenteeism. While Councilmember Sawant has emerged as a firebrand in regards to her stances on citywide issues such as taxing corporations and rent control, she has been less engaged with what Bowers defines as the "micro level of oversight" within her district.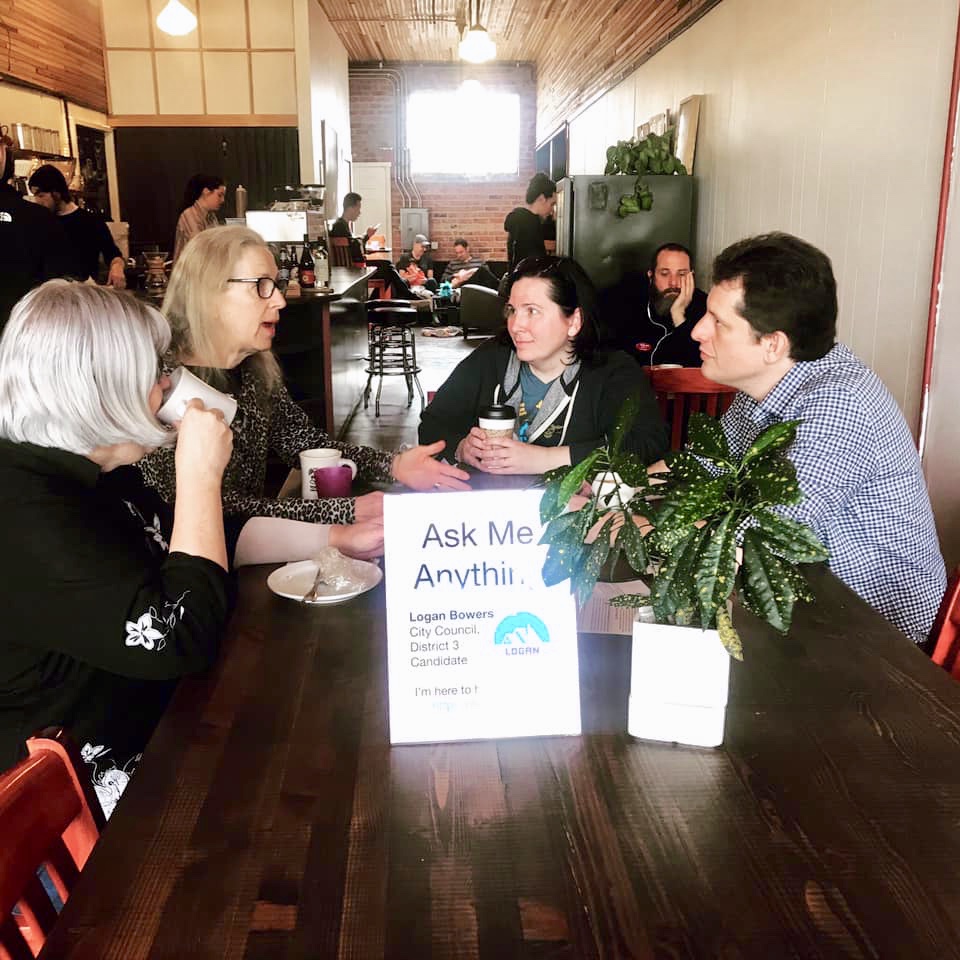 "What is missing from District 3 is oversight," Bowers said. "We need someone who will listen to the community's needs, and also commit to doing the other half of the work, which is monitoring and following up with city agencies."
As an example of what happens when a district is left unattended, Bowers cited the recent controversy over a City proposal to add an electric vehicle charging station on Broadway Avenue next to Capitol Hill Station, which could have interfered with future extension of the Broadway Streetcar and protected bike lanes. Ultimately, advocacy from community members and neighborhood organizations like Central Seattle Greenways and Cascade Bicycle Club resulted in Seattle City Light, which operates the electric car charging pilot program, cancelling the plans. Nevertheless, Bowers feels that more oversight from the council could have potentially avoided a concept that was "probably not a good idea" from moving forward.
Bowers has been quick to call out Sawant for what he believes is a lack of accountability to the constituents she represents. Some of Sawant's highest profile efforts in the past year, like her efforts to "Save the Showbox" downtown and preserve affordable housing at Halcyon mobile home park in North Seattle, have been focused outside of her district. On the other hand, getting into the nitty-gritty of government work is necessary for achieving results, Bower said, but is "less glamorous than trotting out with a big vision."
Single family zoning changes are a top priority
Like many of the candidates in the race, Bowers has identified housing affordability, homelessness, climate change, and mobility (the last two he sees as interconnected) as the top priorities for the new city council to tackle.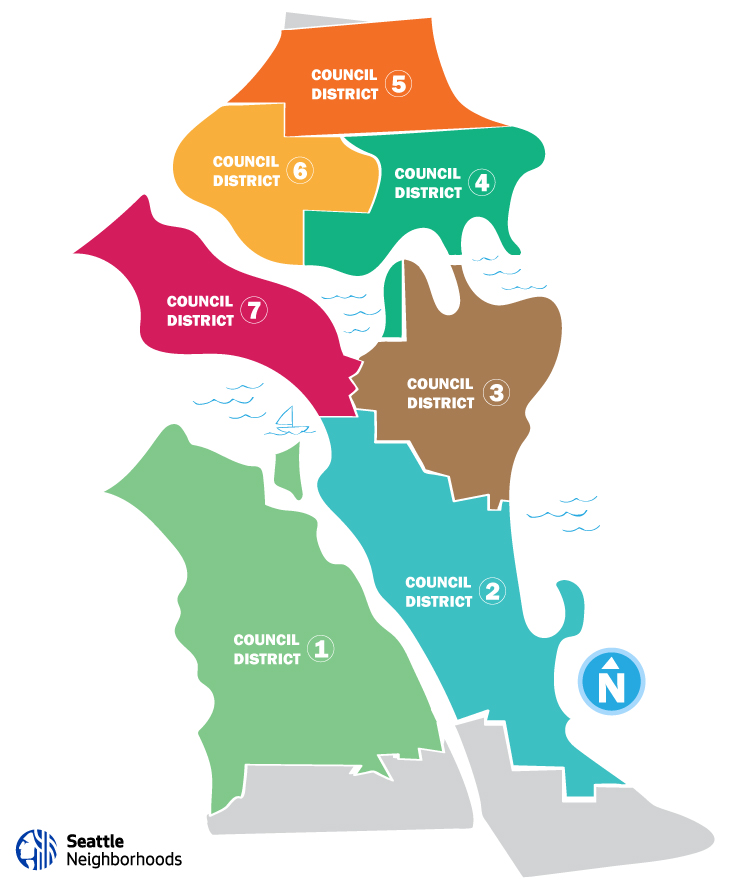 Bowers is upset about the fact that so much of Seattle's land is zoned for single-family housing. "Any new construction is for millionaires," Bowers said. "Whether it's a 3,000 square foot ultra modern box or huge luxury apartment."
In his point of view, current zoning policies have resulted in approximately 90% of the city being reserved for people who earn $120,000 or more annually.
"We need to end the prohibition on lower cost housing," he said," by legalizing it across the city so we can have homes that are modest in price that ordinary folks can afford."
In terms of solutions, Bowers favors changing city zoning policies to allow for the development of more multi-family housing, in particular smaller forms of multi-family housing like duplexes, triplexes, and quadplexes, that are more affordable to build and can be built in more areas across Seattle.
"Right now in about 15 percent of the city we build large apartment buildings that are made out of concrete and rebar. They're also excavated into the ground. Once you've done these things the cost of construction gets really high so they become luxury apartment buildings," Bowers said.


Although he admits that such changes been difficult to push forward because of political opposition and legal appeals to policies such as Mandatory Housing Affordability (MHA) and Accessory Dwelling Unit (ADU) reform, he believes there is a large enough "willing constituency" in the city to advance a pro-density agenda.
"People will always litigate," he said, "but the City has to remain steadfast."
As the owner of a small business, Hashtag Cannabis, which has locations in Fremont and Redmond, Bowers believes that commercial zoning should also be more flexible.
"It's illegal to place businesses within walking distance to where so many people live," said Bowers. "So it's crazy not to expect people to use their cars.
Known for riding his Solowheel around Capitol Hill, Bowers, who does own an electric car, is outspoken about reducing Seattleites' dependence on cars, which he feels is important both to decrease the vehicle emissions causing climate change and to improve mobility throughout the city. In Bowers opinion, creating more walkable neighborhoods through zoning changes as the number one thing Seattle should do to reduce car use, although he does also support implementing a better connected protected bike lane network and improving public transit.
Weighing in on the head-tax debate
Councilmember Teresa Mosqueda and Sawant were the lone votes against repealing the freshly-passed head tax to fund homelessness services and affordable housing–the rest of the council worried about business backlash and some unfavorable polling. Sawant's position on this issue, as well as her outspoken calls to tax Amazon which both preceded the head tax vote and have continued since then, have become defining positions for her time on city council.
While acknowledging the need to increase revenue for affordable housing and services for the homeless, Bowers has been hesitant to back Sawant's call for an employee hours tax (aka head tax) or a payroll tax, which was also considered in the original hybrid proposal. In a recent conversation with voters on Reddit, in reference to the head tax debacle, Bowers wrote:
The people of Seattle need to have a clear picture of where their tax dollars are going before we jump to voting on a tax proposal. I have reservations about the spending side of the [head-tax] proposal: the spending plan was very ambitious but at the same time would not have significantly addressed any specific problem in the city. The money was mostly destined to be spent on public housing, producing a few hundred units over a decade. For reference, Seattle is short over 30,000 housing units so adding about 500 units would have been a drop in the bucket.
In Bowers' opinion, it would have been better to designate all the money collected from the head tax to address the homelessness crisis. "A relatively modest spend can make a real difference in the lives of those experiencing homelessness and get folks out of tents and off the streets," Bowers wrote.
In general, Bowers supports more market-based solutions for the housing affordability crisis, believing that increased production of housing will lead to greater affordability.
"To the extent rents are too high everywhere, the only way we'll address that equitably is with housing abundance, which is why my key platform item is to increase the supply of housing overall in the city," wrote Bowers in the same Reddit stream.
A belief in the importance of "housing abundance" also extends to skepticism over how much Seattleites can expect recently approved Mandatory Housing Affordability (MHA) legislation to achieve for housing affordability.
"MHA at its core is wealthy neighbors subsidizing housing for lower-income neighbors, and there are simply not enough wealthy neighbors to subsidize housing for the neighbors who make less money," said Bowers, who believes the policy will help to diversify neighborhoods, but not generate enough housing to make the level of impact needed.
D3's narrow election field
Unlike races in several other districts, currently D3 has a relatively narrow pool of candidates. Bowers has been joined in challenging Sawant by Pat Murakami, a neighborhood activist who recently led the charge to suspend a planned safe overnight parking lot for residents who live in their cars and Ami Nguyen, a public defender and tenant's rights attorney who has made housing justice and increased access to affordable childcare an critical parts of her campaign. Murakami ran against Councilmember Lorena González in 2017 and lost badly.
Challengers might be hesitant to take on Sawant, who is one of Seattle's most vocal and best-funded incumbents.
So far Bowers has been the only candidate in the race to qualify for the City's democracy voucher program. Councilmember Sawant declined to participate in the program citing concerns about restrictions on fundraising enforced by the program. While participation in the democracy voucher program does restrict candidates from raising more than $150k in the primary and general elections, candidate can appeal to be released from the spending limits.
Because of his early campaign launch, pot-shop owner backstory, and the ethics complaint he has launched against Sawant, Bowers has attracted more media attention than the other D3 challengers. And in the period leading up to the August 6th primary, Bowers intends to keep this lead on other challengers on the visibility front and raise his profile further.
"I'm a neighbor with everyone else," Bowers said. "And you expect to see your neighbors out and about."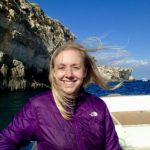 Natalie Bicknell Argerious
Natalie Bicknell Argerious (she/her) is Managing Editor at The Urbanist. A passionate urban explorer since childhood, she loves learning how to make cities more inclusive, vibrant, and environmentally resilient. You can often find her wandering around Seattle's Central District and Capitol Hill with her dogs and cat. Email her at natalie [at] theurbanist [dot] org.