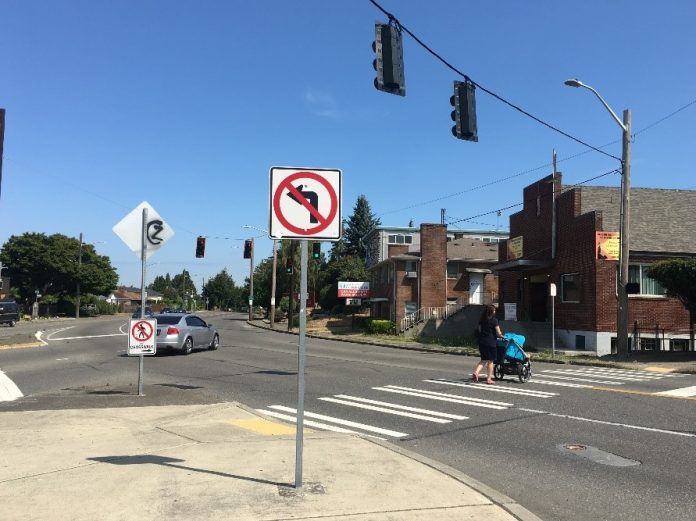 We reported that community pushback had sunk a proposed redesign to a dangerous intersection next to Mercer Middle School in Beacon Hill and led to grant funds being returned last year. However, the Seattle Department of Transportation (SDOT) has released new plans that are inspired by that design, and it says it plans to install them later this year as part of a repaving project. The intersection at 15th Ave S and S Columbian Way sits just south of the automatic speed camera that issued the most tickets during the last school year.
The updated design takes away many of the best aspects of the project, leaving the over-engineered roadway mostly in place. It retains only one signalized crosswalk in place on a long stretch of roadway. And it only provides space for people on biking to use the intersection by riding on the sidewalk, a disappointing choice for a bike network being designed in the year 2020. The design does, however, rechannelize the lanes for southbound traffic, trimming the number of lanes that funnel onto S Columbian Way. This should have an impact on southbound speeding.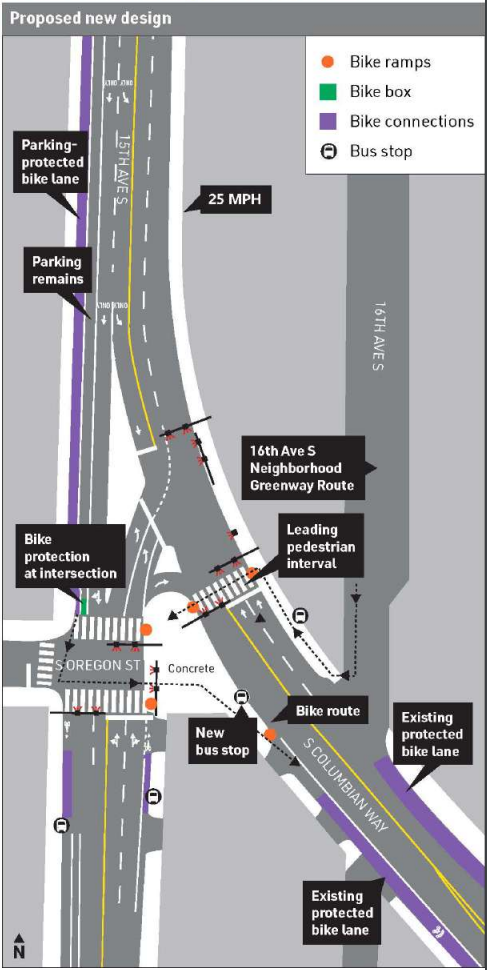 Despite its watering-down, SDOT feels this is the best design that has community buy-in, despite the previous design being approved by the neighbor-led District Neighborhood Council way back in 2016 and having originated from community plans from nearly a decade before that. Exactly what the community buy-in is, though, will depend on the feedback that the department receives now. Despite the fact that safe streets advocates have spent years showing up in support of the original design, the watered-down version just released might be the best-case scenario.
To briefly recap, the original design as proposed for this intersection (through the Neighborhood Street Fund program) would have deleted the direct north-south travel lanes of 15th Ave S at S Oregon St. 15th Ave S has much lower traffic volumes south of the intersection because most of the traffic uses S Columbian Way instead. This configuration meant that left turns would have to be restricted from S Oregon St to the west. The addition of another traffic signal at one intersection and a four-way stop sign at another nearby did not seem to make up for the loss of that turn movement.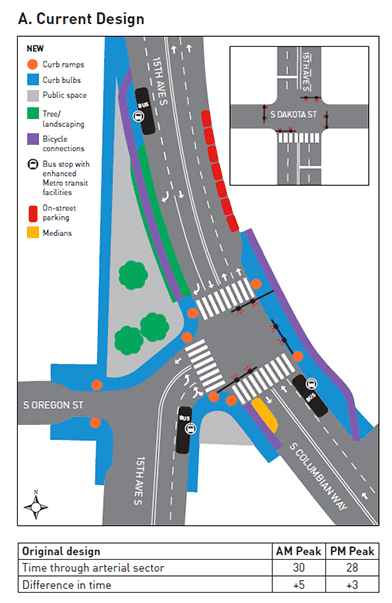 The fact that the design took advantage of the removal of traffic lanes to create a public plaza was also not well received by all members of the community, according to reports. Instead of a plaza, the new design includes a large stretch of disused road space in the middle of the intersection.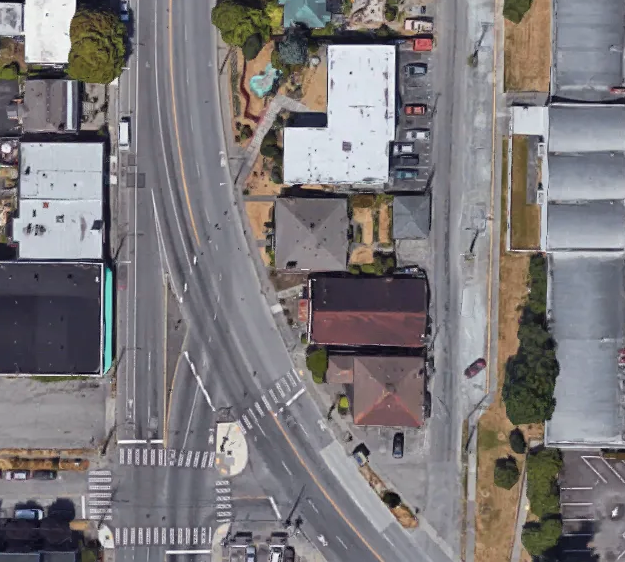 15th Ave S in Beacon Hill is not designated to get protected bike lanes in the 2014 Bicycle Master Plan, which is why SDOT does not plan to add bicycle facilities as it paves the rest of 15th Ave S this year. There is currently a paint-only bike lane on 15th Ave S, but only for a short segment in one direction of traffic in north Beacon Hill. SDOT recently added protected bike lanes though to S Columbian Way, and has gone to great lengths to ensure that those bike lanes maintain a complete connection at Beacon Ave S. Given the large swath of space at 15th Ave S and S Columbian Way, there should be room to connect the protected bike lanes through this tricky intersection–directing riders to the sidewalk is the easy way out.
The second chance at a redesign for this Safe Route to Schools project is a great opportunity. If this had been the design proposed in 2016, it's hard to say how watered-down it would feel. But there is still time to let SDOT know how you feel about the updated design, and it feels like a compromise everyone can be fairly happy with is just around the corner. You can email your feedback to 15thAveAAC@seattle.gov and read more at the project website.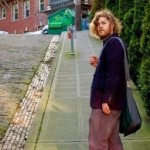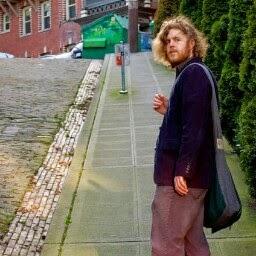 Ryan Packer lives in the Summit Slope neighborhood of Capitol Hill and has been writing for the The Urbanist since 2015. They report on multimodal transportation issues, #VisionZero, preservation, and local politics. They believe in using Seattle's history to help attain the vibrant, diverse city that we all wish to inhabit. Ryan's writing has appeared in Capitol Hill Seattle Blog, Bike Portland, and Seattle Bike Blog, where they also did a four-month stint as temporary editor.