The National Hockey League's Seattle affiliate will announce today that they will be providing every single person who purchases a ticket to a hockey game held at the new Seattle Center Arena with a transit pass if they request one.
The opening of the new arena will coincide with the launch of the next iteration of Seattle's regional fare technology, ORCA Next Generation, and NHL Seattle intends to integrate its free transit pass system into that program. Thus, a hockey game ticket will double as a transit fare. The Seattle Center Arena will be an all-digital venue with event attendees almost exclusively using tickets on their phones, NHL Seattle's VP of Transportation Rob Johnson told a group of reporters at a press preview last week.
The free transit program is modeled on similar programs currently in place at both the Golden State Warriors' Chase Center in San Francisco and the Phoenix Suns' Talking Stick Resort Arena. In those cities, your event ticket to either a sports game or a concert is your ticket to use transit as well. But it's not yet known how big the window for free transit around a game will be, whether an all-day pass or just for a few hours on either side of the game.
The employees at the Talking Stick Resort Arena in Phoenix have their transit to and from work paid for as well, but NHL Seattle said it wasn't ready to announce if that will be the case at the Seattle venue. Attendees of concerts at the arena are also not covered under this policy yet. The Seattle Storm has partnered with Sound Transit to offer fans pre-loaded ORCA cards to select games in the past, but has not yet signed on to providing free transit to all attendees.
The Seattle Center Arena environmental impact statement projected that around 60% of event attendees will travel by private vehicle, with another 15% taking Uber or Lyft. Less than 10% of attendees were assumed to arrive via bus. Hopefully free transit to hockey games can increase those numbers.
Attendees at arena events will be able to purchase their reserved parking spot at a Seattle Center lot at the time of ticket purchase, but it's not yet known if they will have to choose parking or transit at the same time.
Data from the first round of NHL Seattle season ticket purchase suggests that around half of attendees live within an hour of the arena by transit, with that number going up to over 60% by 2024.
Monorail Investments
NHL Seattle, along with Seattle Monorail Services, is also announcing today that the first phase of improvements to the Seattle Monorail will be moving forward, with a focus on making Westlake Station able to handle much higher volumes of passengers to accommodate post-event crowds at the new arena.
Changes at Westlake Station in the 1980s continue to limit the ability of the monorail to fulfill the full people-moving capacity it was designed for. Modifying Westlake Station to accommodate exit and entry from all doors on the trains will allow crowds to exit at Westlake more quickly, making the trains able to accomplish more 90-second runs after events.
The other big change for the monorail will be a move from ticket windows and lines to fare gates and ticket kiosks. But Seattle Monorail Services is not sure if they will be installing glass partitions between trains and the platform, as depicted in their renderings.
Westlake Station will also be adding a second elevator, as well as switching the escalators at Westlake Mall to run in the down direction only after events, to better facilitate transfers between the Seattle Monorail and Link light rail below street level.
The fact that Seattle Center's monorail station is able to handle loading and unloading on all sides of two trains at the platform means that it's able to handle huge crowds, but improvements there will also make it easier to access the trains.
Broader Arena Transportation Plans
These two announcements today are what NHL Seattle is calling its first phase of transportation plans, but The Urbanist has been covering a number of other transportation projects that are moving forward as the new arena heads toward its 2021 opening. There are changes to Seattle's bike network, some good and some not-so-good. There is the beefing up of traffic signals on Denny Way to flush cars out of the neighborhood. And then there's the parking.
Key Arena's renovation continues to be a focal point in Seattle's transportation conversation and we don't expect that to change any time soon.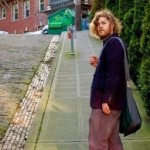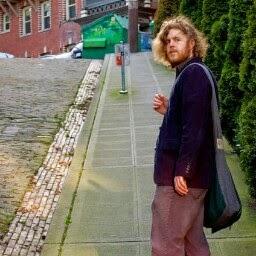 Ryan Packer lives in the Summit Slope neighborhood of Capitol Hill and has been writing for the The Urbanist since 2015. They report on multimodal transportation issues, #VisionZero, preservation, and local politics. They believe in using Seattle's history to help attain the vibrant, diverse city that we all wish to inhabit. Ryan's writing has appeared in Capitol Hill Seattle Blog, Bike Portland, and Seattle Bike Blog, where they also did a four-month stint as temporary editor.