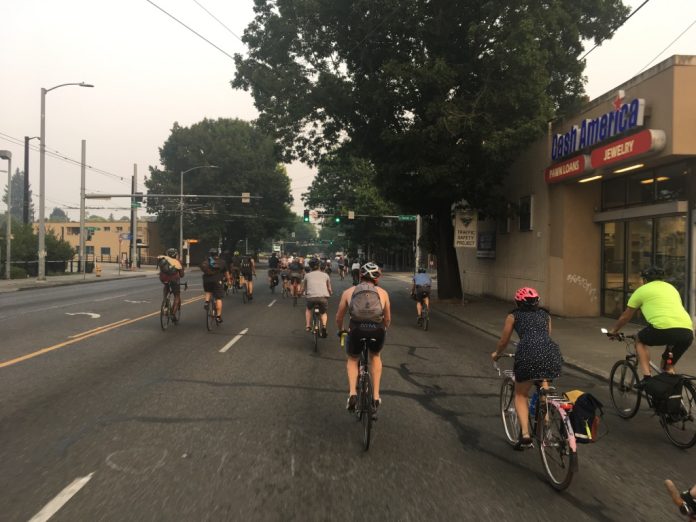 A long term goal of many Seattle bike advocates has been a safe, all ages, all abilities bike route through Southeast Seattle. Two projects slated to open in 2023 are working their way through the process and poised to begin making that vision a reality: the Beacon Hill Bike Route and the Martin Luther King Jr. (MLK) Way Bike Lane. Seattle Department of Transportation (SDOT) is seeking the public's feedback on them and hosting virtual public meetings this week. Information about the projects and how to call in can be found below:
For some background, the goal of South Seattle advocates has been to provide what Councilmember Teresa Mosqueda calls ALEGRA bike facilities (all ages, languages, ethnicities, genders, races, and abilities) linking the neighborhoods of Southeast Seattle to themselves and key destinations across the city.
What people want is it to provide the same safe access through Southeast Seattle neighborhoods that many wealthier neighborhoods have already taken strides toward attaining. Just like the access the Burke Gilman, the Westlake Cycletrack, and the soon-to-be Eastlake protected bike lane provide to the north and central neighborhoods. Ideally there would be a safe route through the Rainier Valley, one over Beacon Hill, and one through SoDo to Georgetown and South Park.
After many years of work by neighborhood advocates led by groups such as Cascade Bicycle Club and Seattle Neighborhood Greenways, and strong public feedback during SDOT public hearings, all three projects (Rainier Valley, Beacon Hill, and SODO) were included in the 2019-2024 Bicycle Master Plan (BMP) Implementation Plan as study areas. They were in the Implementation Plan, but with no funding beyond very preliminary study.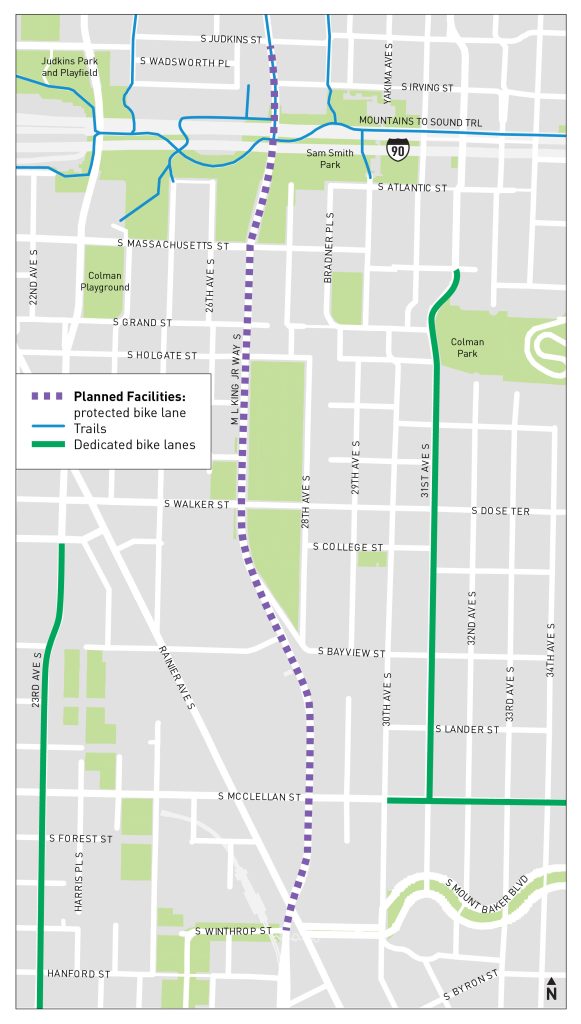 It was a win, but a somewhat hollow one. There was a promise by the Durkan administration to seek funding from some future source, but initially there was little hope it could be found soon.
As it turned out, the Mayor and City Council identified funding in the form of money from the Mercer Megablock sale. While many have questioned the wisdom of the city selling off a giant chunk of real estate in the center of the city, the sale did funnel $10.35 million dollars to unfunded BMP projects. The dollars were allocated in the 2020 budget to only be used for South Seattle projects as one of long-time friend of the active transportation community Councilmember Mike O'Brien's final act's before he left office.
Which brings us to today. We are entering a period of austerity brought on by the economic crash caused by Covid-19 and our government's failure to contain it early on. On June 6th, SDOT announced that a list of projects will be paused until January 2021, including several long-dreamed-of South Seattle projects:
Georgetown to Downtown: project paused during route evaluation;
MLK Way S between Rainier Avenue S and S Henderson Street: project paused during analysis of protected bike lane; and
SoDo Trail: project paused during final design for a SODO trail extension between S Forest St and S Spokane St.
Money to plan the SoDo Trail extension was since added back in by Councilmember Tammy Morales's successful amendment. The pause of the other two projects will not be too damaging if it is really a pause and only last into the beginning of 2021. But if they last longer, they will keep these crucial projects from advancing in the planning stages. Without advancement, they can't be quickly built when funding becomes available again as the economy rebounds or when we pass a new transportation levy.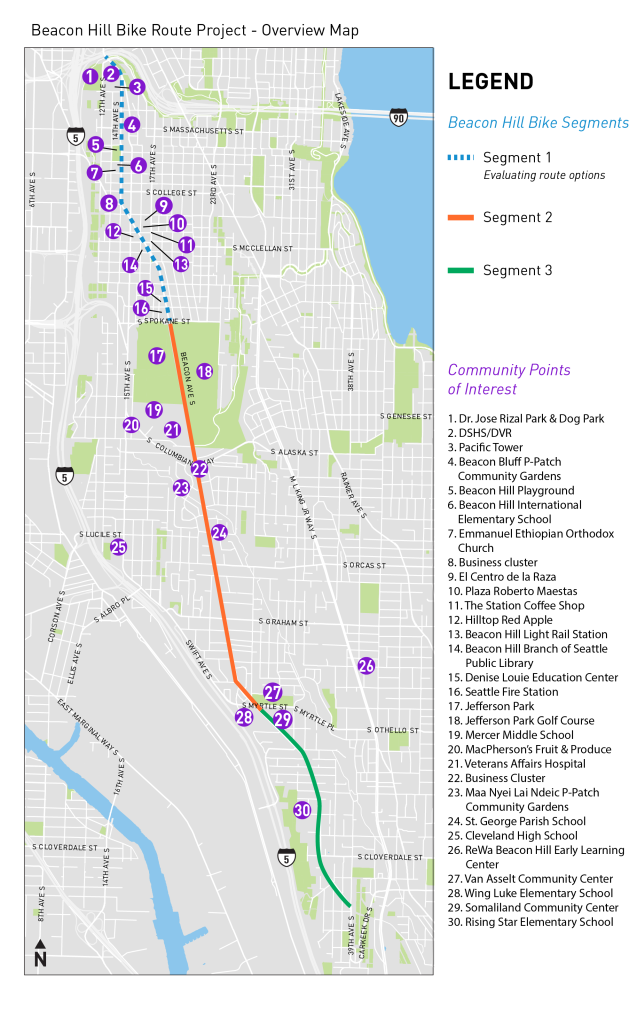 Fortunately not all the South Seattle bike ways were put on hold. The initial stretch of MLK Way Protected Bike Lane between Judkins Park and Rainier and Beacon Hill Bike Route continue moving forward. The Georgetown-to-South Park Trail is still promised…eventually in 2023–though construction funding is yet to be lined up. And that brings us back to the start.
These projects have been a long time coming and could be the beginning of a massive improvement in safety and convenience for those biking through the Rainier Valley and Beacon Hill. It is important that SDOT hears your thoughts. We need bike lanes that will serve the needs of South Side residents. All Seattleites should be able to leave their home on a bike and get safely to wherever they go.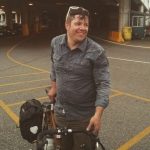 Patrick grew up across the Puget Sound from Seattle and use to skip school to come hang out in the city. He is an designer at a small architecture firm with a strong focus on urban infill housing. He is passionate about design, housing affordability, biking, and what makes cities so magical. He works to advocate for abundant and diverse housing options and for a city that is a joy for people on bikes and foot. He lives in the Othello neighborhood with his fiance and kitty.