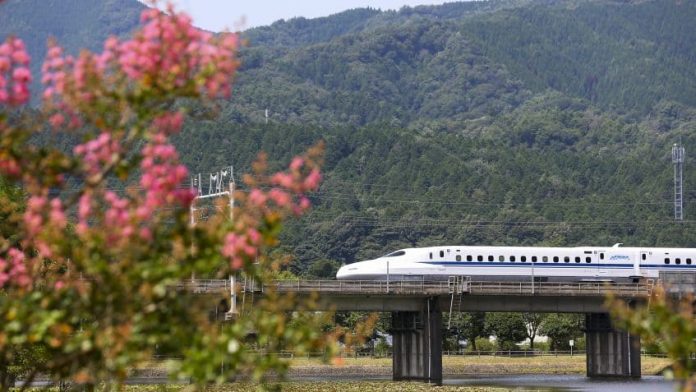 A recent poll completed by FM3 Research found that 67% of Washingtonians support connecting the major cities of the Cascadia region with high-speed rail, along with 60% of Oregonians. Only 27% of respondents across the two states expressed opposition to building high-speed rail, and residents of British Columbia were not included in the poll. The poll was compiled from 1,616 interviews and has a margin of error of 2.5%. High-speed rail advocates are pointing to these strong poll results to rally support at the federal and state levels for bringing high-speed rail to the Pacific Northwest.
The Seattle Metropolitan Chamber of Commerce and Challenge Seattle backed the poll and they posit that high-speed rail is essential to meeting the growing region's transportation needs. Chamber CEO Rachel Smith signed a letter to Washington's Congressional delegation along with advocacy groups like Cascadia Rail and The Urbanist that urged funding for high-speed rail and support for the Cascadia corridor proposal in the pending federal infrastructure bill.
"Growth projections for the Cascadia region are startling, with populations expected to increase by more than 30% — or 3-4 million additional people — by 2050. Without additional strategies to accommodate this unprecedented growth, the current challenges in providing affordable housing and managing traffic congestion (and resulting carbon emissions) will get worse," the coalition letter stated. "The mega-region needs to move quickly to embrace big, bold ideas that will prepare it for the continued growth to come and sustainably preserve the region for future generations."
Transit's time is now
The Pacific Northwest shouldn't be looking back in future decades at yet another missed opportunity in a region that has plenty of infrastructure what-ifs already, Smith said in an interview. From the Bogue Plan to Forward Thrust to Monorail expansion, Seattle has already had plenty of transit plans that fizzled out and that has contributed to our present day mobility woes.
"Highway construction is not going to drive our mobility solutions; transit is, and that's why I think now is the moment," Smith said. "We have a long history of looking back at the things we wish we would have done on infrastructure."
The strong poll results underscored that high-speed rail is seen as a solution for several key priorities, Smith said, as does feedback from business leaders who make up the Chamber. Cascadia Rail Chair Paige Malott agreed.
"Washingtonians and Oregonians are excited and ready for high-speed rail. Cascadians understand the importance of how electrified, fast trains can address large scale issues, such as: improving the environment through reducing air pollution, connecting people to affordable housing, good paying jobs, and improving the economy all while transforming every day commutes to one-third of the travel time you'd typically spend in a car," Malott said in an email.
"From urban centers to rural communities, voters are ready to get on board with making Cascadia the first sustainable megaregion, where we can spend less time stuck in traffic and more time with the people we love," Malott added.
"Transportation is still something people care a lot about, and they see high-speed rail as a solution to traffic and congestion and mobility," Smith said. "They believe that it is good for the economy and good for addressing climate change, and then we're seeing strong continued support for solutions at the local, regional, state, and federal levels."
In addition to asking the Washington's Congressional delegations to seek funding for Cascadia high-speed rail, the Chamber is also urging the Washington State Legislature to pass a transportation bill as soon as possible, either in a long-rumored special session this fall or in the 2022 session. Smith's comments underscore that transit should be the focus rather than highway expansion. Under influence from highway champion Senator Steve Hobbs (D-Lake Stevens), who is senate transportation chair, the transportation bills thus far have been highway-focused and climate crisis-denying.
The federal infrastructure bill — and a potential reconciliation bill jobs plan follow up — could provide a significant boost to high-speed rail projects across the country. But the capital investment in tens of billions of dollars for these projects so if Congress skimps it could leave budgets tight and much of the funding left up the states. The projections for jobs and economic benefit are a big selling point for high speed rail and could allow it recuperate the costs.
"This could be part of our economic recovery in this region for many years to come," Smith said. "Transit is huge economic stimulator. And all those jobs and economic activity is not just white collar jobs. It's also green jobs, it's jobs for the trades and union members. It's jobs for people to make a living wage and bring it home to their families."
The initial feasibility study and business case analysis for Cascadia's high speed rail corridor showed strong ridership, revenue projections, an estimated $355 billion in economic growth, and 200,000 new jobs related to construction and ongoing operation, as the coalition letter to Congress noted.
The fact that House transportation chair Peter DeFazio's district includes Eugene, Oregon (the proposed southern terminus of the line) helps. Representative DeFazio has been vocal about the need to invest in transit more and highways less could aid Cascadia in bargaining for more high-speed rail funding and support. Still, convincing moderate Senators and Representatives to go along could be tough.
"As high-speed rail is a priority for the Biden Administration, we look to our leaders in the Senate and the House to prioritize this game-changing investment for our own future, and the futures of generations to come," Malott said.
Respondents identified many positive impacts for the region
FM3 Research included at least 100 respondents from each of Washington and Oregon's Congressional districts in their polling. When asked about issues confronted by the region, a majority indicated climate change (57%), traffic (55%), and deteriorating transportation infrastructure (53%) were all very serious problems.
The poll question gauging support for high-speed rail, which described a project in line with what the Washington State Department of Transportation (WSDOT) has studied, gained high support — which increased further when respondents were asked about specific potential positive impacts of high-speed rail for the region.
Here is some information about a project in the Pacific Northwest that would create a Cascadia high-speed rail system with trains that travel at 250 miles per hour on average.

This would make 1-hour, direct trips between each major city between Vancouver, British Columbia, and Eugene, Oregon — with stops in Seattle, Tacoma, Portland and potentially other cities in between. Stations in each city would be located with easy access to other transit modes and airports.

This proposal would transform our passenger rail network into a faster, more integrated system that provides a safe, efficient, equitable, and affordable means of travel. Funding would come from federal infrastructure investment, as well as state and local transportation funding sources.

Would you support or oppose this high-speed rail project connecting cities in the Northwest?

Polling question for Washington and Oregon voters on a high-speed rail project. (Credit: FM3 Research)
Over 60% of voters felt expressed that high-speed rail would have a positive impact on jobs and the economy, traffic congestion, air quality, and reducing global warming; only slightly less (56%) felt that high-speed rail would have a positive impact on the cost of traveling between cities in the region.
The potential effect of high-speed rail on state budgets did, however, arise as one area of concern, with 57% of respondents sharing that they felt that high-speed rail would have a negative impact on the state budgets. Yet, the economic concern registered might be relieved by some of the positive economic impacts of high-speed rail identified by respondents with 58% stating that high-speed rail would connect people to good paying jobs and affordable housing. Additionally, 56% indicated that it would create jobs. Overall, 79% felt that it was important for the region's economy for people to reach other cities quickly and affordably, indicating that improving regional transportation options is a priority for many residents.
In terms of equity, 53% of respondents agreed that high-speed rail would "make our region more equitable, by providing a cheaper, faster, more convenient way for all residents of the region to commute to jobs." Only 30% of those polled indicated that they felt the high-speed rail would only serve "wealthy professionals who travel between the region's cities."
Strong support across different demographic groups
In addition to geographic diversity, the poll found strong support for high-speed rail among different demographic groups. Supporters included:
67% of Washington voters and 60% of Oregon voters;
84% of Democrats and 55% of independents;
66% of women and 58% of men;
Majorities across every age range, specifically: 82% of voters under 30, 65% of voters in their 30s, 70% of voters in their 40s, 53% of voters ages 50 to 64, and 54% of voters age 65 and over;
68% of voters with a four-year college degree, and 58% without one;
65% of white voters and 66% of voters of color; and
70% of urban voters, 64% of medium city and suburban voters, 57% of small-town voters, and 56% of rural voters.
The idea that someone could wake up in Eugene and make it to Vancouver, British Columbia in time for a lunch meeting might seem farfetched, but it should not. For millions of people in Asia and Europe, efficient, electricity-powered high-speed rail has been a reality for years, and in some cases over half a century. For instance, Japan's Shinkansen "bullet trains" have been transporting passengers between cities since the 1960s.
High-speed rail would not only provide a safe, equitable, and environmentally sustainable transportation solution for Cascadia's cities; it would also contribute to a virtuous cycle of development that would channel growth in urban centers, preventing sprawl and preserving the natural beauty the region is renowned for. As FM3 Research's poll demonstrates, support from Pacific Northwest voters is already there, what we need is for elected leaders to push high-speed rail plans forward with determination and vision.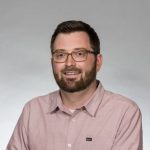 Doug Trumm is publisher of The Urbanist. An Urbanist writer since 2015, he dreams of pedestrianizing streets, blanketing the city in bus lanes, and unleashing a mass timber building spree to end the affordable housing shortage and avert our coming climate catastrophe. He graduated from the Evans School of Public Policy and Governance at the University of Washington in 2019. He lives in East Fremont and loves to explore the city on his bike.