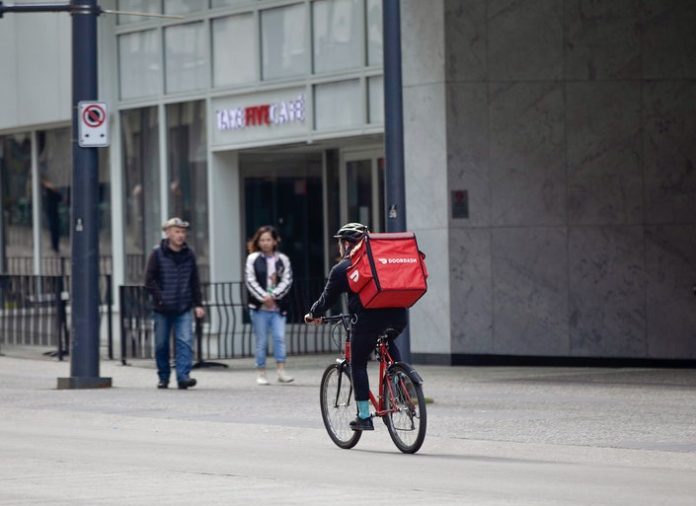 Yesterday battle lines emerged around Pay Up, the proposed suite of legislation aimed at ensuring Seattle's growing number of app-based contract workers earn at least the minimum wage and receive basic protections similar to those held by employees. At a meeting of the Seattle City Council's Public Safety and Human Services Committee, a packed roster during public testimony demonstrated the strong reactions being generated by the proposed bills.
Many representatives of major corporations like Uber and InstaCart, as well as industry groups including the Seattle Metropolitan Chamber of Commerce, Washington Technology Industry Association, and Technet, an organization promoting the growth of the "innovation economy," all voiced concerns about the legislation's potential impact. At the same time, many app-based workers themselves spoke out in favor of the proposed bills, citing the stress and precarity of being employed in the sector as reason to push for reform.
On the industry side, concerns followed a common theme. Lobbyists and executives from Uber and InstaCart complained that while groups like Working Washington, an organization advocating on behalf of app-based workers, had participated in meetings leading up to the draft legislation, industry representatives had been shut out from the process, which they claimed had resulted in "one-size-fits all" legislation that fails to take into account differences in business models. They warned that the alleged oversight could result in a decrease in demand for app-based services, negatively impacting the workers themselves, as well as some of the small businesses, notably restaurants, that rely on them.
"Worker earnings in this sector are highly complex… Cooperation is necessary for such a complex topic," said Molly Jones, Vice President at the Washington Technology Industry Association during public testimony.
Councilmembers Teresa Mosqueda (At Large) and Lisa Herbold (District 1), one of the bill's sponsors, pushed back against the criticism, calling the stakeholder and City staff led process that had led to the draft legislation "robust." Co-sponsor Andrew Lewis (District 7) also defended the steps taken, while also conceding that more public dialogue, including with industry, would be necessary as the bills advance forward.
City staff clarified for The Urbanist that network companies such a DoorDash, TaskRabbit, Uber, Rover, InstaCart, and GoPuff had been in fact invited to participate in stakeholders meetings and also attended them.
Arriving at a different conclusion was Councilmember Sara Nelson (At Large) whose remarks during the meeting echoed many of the industry complaints, but landed on a central sticking point: the recent of inclusion of policies related "marketplace network companies" like Rover and TaskRabbit into the legislation.
"Some of these companies like Angi and Care.com just found about this legislation by accident," Nelson said. "So this outreach and the study leading into the final vote has to be more robust so that companies that don't even know they are impacted can voice their concerns."
Others like Herbold, however, asserted that it was important to include marketplace companies in the legislation to avoid creating a loophole into which the employment model would shift.
"This particular sector of our workforce has evolved exponentially, almost in a sort of inverse relationship to the increase in worker protections. And so as we've passed more laws to protect workers, the numbers of people who work, who don't get those rights has increased. We don't want to create the same dynamic with this legislation," Herbold said.
Nelson said that she would prefer to eliminate marketplace networks from the legislation altogether, but as an alternative, she suggested delaying the implementation of the legislation until the Office of Labor Standards (OLS) can complete its rulemaking process and those rules can be approved by City Council.
It should be noted that ridehailing companies, officially known euphemistically as "transportation network companies" or TNCs, such as Uber and Lyft would not be subject to the legislation — although Uber Eats, an Uber-owned food delivery service, would be. Additionally, licensed professional services, creative work, and wholly digital work would all be excluded from the legislation. For ridehailing companies, the Seattle City Council passed the Fare Share package of laws in 2019, which guaranteed minimum compensation and policies for worker deactivation from TNC apps.
How would the Pay Up legislation work?
A presentation of the draft legislation by Amy Gore, Legislative Analyst with the City of Seattle, provided details on the three major areas the first piece of legislation would address: minimum compensation, transparency, and flexibility, diving into much greater detail around how the policies would work than had been shared by previous materials made public by the City. (Full disclosure: Gore moonlights as board president of The Urbanist.)
All of these policies would apply to on-demand workers, but only some would apply to marketplace workers.
For both groups, a minimum offer amount of $5 would be put into affect, which would be subject to inflation. However, workers would likely earn much more than that amount based on the City's proposed minimum compensation formula.
Probably the most complex aspect of the legislation is how it would work to ensure app-based workers earn at least the City's minimum wage of $17.27 per hour for large employers. To do so, the legislation would require that app-based workers are paid a by-the-minute equivalent, which comes out to $0.288, for what has been defined as "engaged time." Engaged time commences when an app-based worker received an offer and is completed when the offer is completed or cancelled.
How Min Payment Standard Would Work (v3) by Natalie Bicknell on Scribd
In addition to the per minute compensation, an associated cost factor has also been added to the wage. The associated cost factor is intended to cover baseline expenses covered by the app-based workers, such as payroll taxes, workers compensation, unemployment compensation, and more. The City estimates that the total associated cost factor comes out to 113%.
The final amount added to the minimum compensation rate is an associated time factor, which is intended to account for additional time needed to successfully complete the work offer time. This time includes rest breaks, time to review offers, time to transition from one offer to the next, and time review administrative tasks. The City estimates that the total associated time factor amounts to 121%.
With the addition of both of these factors, the per minute rate of compensation rises to $0.39 per minute, or $23.40 per hour.
Because of the difference in how they provide their services, for marketplace workers, the regulations would differ related to engaged time and compensation. Estimates for engaged time would be permissible, and more flexible time ranges could be provided within an offer.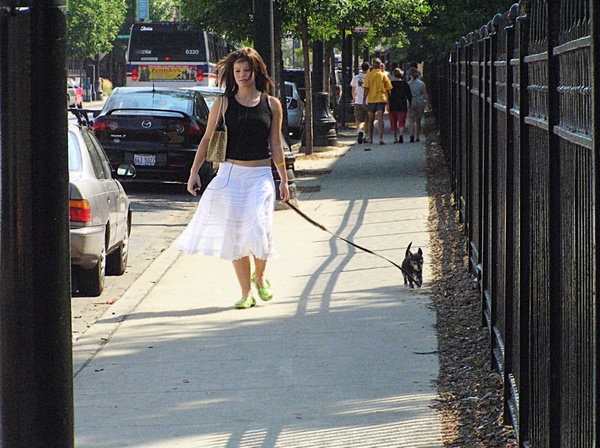 Many app-based workers, however, have also registered concerns about the travel their work entails, which is often completed in their personal vehicles. For offers with low compensation, workers have complained about what amounts to a negative pay rate once their personal vehicle expenses are taken into consideration. To make up for these costs, a standard mileage rate of $0.585 has been incorporated into the minimum rate of compensation.
Workers would also be compensated for an associated mileage factor, which is meant to take into account miles required to successfully perform work, but that occur outside of when a worker is engaged in a specific offer, such as when the worker needs to travel to a location to complete the work or return to a hub or employment center before taking on their next offer. This associated mileage factor has been estimated at 1.25, increasing the per mile compensation amount to $0.73.
Engaged miles would not apply to work performed for marketplace network companies. Because some workers may need to drive as part of the work required for an offer, for example, completing errands as part of caregiving work, City policymakers have expressed some concern about this exclusion, but have not settled on a solution as of yet.
For all app-based workers, tips would be awarded directly to the worker and not included in the minimum compensation standard formula.
During the City Council's discussion of the minimum compensation policy, Councilmember Nelson raised concerns at its amount. "The calculation on the books right now $34.34 [per hour] for three 20-minute, five-mile drives," she said. While expressing that she was not opposed to a minimum pay standard, she also stated that the City Council's legislation would have customer impacts. "The unintended consequence is a drop in demand," she said. "That is what I was talking about. We also have to think about the end customer."
Flexibility and transparency
While discussion of marketplace network companies and minimum compensation occupied the bulk of the time, some time was also spent providing greater specifics around how the Pay Up legislation would work to better ensure to protect worker flexibility.
Under the Pay Up policy, app-based workers' right to decide their own hours or accept or reject work offers would be affirmed. Additionally, app-based workers would have the right to cancel an offer with cause, example of which include:
substantially inaccurate offers;
failure of the customer to be present or communicate;
unforeseen obstacles or situations;
sexual harassment or discrimination during the performance of the offer.
In the event that an app-based worker cancels an offer with cause, the company would not be able to retaliate against the worker limiting their hours of availability, reducing their compensation, offering them less desirable work, engaging in unfair immigration-related activities, or deactivating them.
Part of ensuring transparency would involve network companies being obligated to inform app-based workers of their rights in writing. The rights would need to be provided in English or in the worker's primary language, if known, by the company.
Transparency would also involve better informing app-workers and their customers about the work accomplished and its compensation. For workers this would include sharing up-front applicable information about work offers including:
a reasonable estimate of engaged time required for performance;
a reasonable estimate of engaged miles required for performance;
a guaranteed minimum amount of network company payment;
amount of any tip that a customer has indicated they will provide;
name of any businesses that must be visited as part of the offer;
information regarding physical labor required; and
information about unsealed contents of online orders.
Companies would also need to issue workers a receipt detailing engaged time, engaged miles, total compensation, incentives, compensation from tips, and deductions and fees with 24 hours of the work being performed. A weekly summary of work performed and compensation would need to be provided as well.
Customers would receive outlining the time and date of the order, total amount paid to the network company, itemized tips paid to the worker, and any charges or fees retained by the company.
A first of its kind set of legislation
While New York City blazed the trail last fall when its City Council passed legislation related to app-based delivery workers, Seattle's legislation would go much farther than New York's. For starters, the decision to include marketplace workers in the legislation definitely sets Seattle apart, since NYC's new rules apply only to delivery workers. Additionally, while the NYC legislation requires that a study related to minimum compensation be undertaken, it has yet not published a formula for how minimum compensation would work like Seattle has, although it is bound to put one into effect by the beginning of 2023.
NYC's legislation differs from Seattle's proposed policies in a few other notable ways as well. One of the bills specifically requires delivery workers have access to restaurant bathroom facilities while engaged in work, while another allows for the delivery workers to establish the maximum distance they are willing to travel for an offer and whether or not they are comfortable traveling over bridges or through tunnels.
Similar to Seattle's proposed laws, NYC's bills ensure that all tips go directly to workers and that information about time and distance are provided to workers before they accept a job offer.
Still it's clear that the City of Seattle has embarked on a bolder and more comprehensive approach than what was taken by the Big Apple. Whether or not it can stand up to industry pressure and potential concerns from impacted customers remains unclear, however.
Councilmember Herbold said the next discussion of Pay Up legislation will take place on April 26th at another Public Safety and Human Services meeting in which ideas for proposed amendments will be introduced, but not adopted. Further consideration and a committee vote on amendments, and potentially legislation, is slated for May 10th.
If the City Council votes to approve the legislation and it is not vetoed by the Mayor, it would take effect 30 days after signing. Implementation would not occur, however, 12 months after the legislation's effective date to allow for potential requests for changes to be made by impacted companies. Councilmember Nelson registered concerns about the idea of passing legislation without first having all the details squared away, likening the approach to "putting the cart before the horse."
Councilmember Herbold, who chairs the Public Safety and Human Services committee, pledged to look further into Office of Labor Standards rulemaking process to ensure the Pay Up legislation drafting and approval process adheres to its standard practices.
This article was corrected at 8pm on 4/13/22 to reflect that while marketplace workers had always been considered for coverage under the Pay Up legislation, how the policies would pertain to them was decided to weeks ago. Additionally, industry representatives from companies including DoorDash, TaskRabbit, Uber, Rover, InstaCart, GoPuff and more were invited to participate in stakeholder meetings and attended them.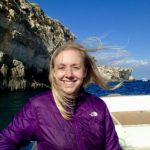 Natalie Bicknell Argerious (she/her) is a reporter and podcast host at The Urbanist. She previously served as managing editor. A passionate urban explorer since childhood, she loves learning how to make cities more inclusive, vibrant, and environmentally resilient. You can often find her wandering around Seattle's Central District and Capitol Hill with her dogs and cat. Email her at natalie [at] theurbanist [dot] org.