Marc Dones was our April Meetup guest and the conversation focused on the homelessness crisis. Dones (they/them pronouns) is tasked with solving the crisis as CEO of the King County Regional Homelessness Authority (KCRHA) but with neither taxing authority nor land use control, they will need activate others with those powers to act. Dones is less than a year into their tenure leading the newly formed Regional Homelessness Authority, a regional body Seattle narrowly approved back in late 2019 tasked with unifying and coordinate the county's response to homelessness.
Under the new KCHRA auspices, Seattle continues to provide most of the funding, but the governance structure tilts decision-making power towards the suburbs. Dones appears to have support across the political spectrum, but that doesn't mean people always listen to KCRHA's guidance. For example, eight cities opted out of the County's Health Through Housing plan to convert hotels to housing for homeless people.
In a candid conversation, Dones noted we need more housing funding to address the crisis, but our current restrictive zoning is also incompatible with solving the crisis. Some single-family zoning has to go, as Dones underscored. A social scientist by training, Dones also pointed to research demonstrating that people who turn up at public meetings are more likely to oppose a proposal than the population at-large. This has big implications for housing projects geared at housing homeless people, such as a La Quinta Hotel conversion in Kirkland that is stirring up some controversy and a well-funded legal challenge, as our Eastside Reporter Chris Randels first covered. In fact, all over the Eastside and the entire metropolitan region this phenomenon is playing out.
Liberalizing zoning, increasing public investment in housing, and reforming our permitting system to offer fewer local veto points and housing delays are all topics near and dear to the hearts of urbanists. They're also crucial parts of the suite of policies that could finally address a long-declared homelessness emergency. Dones teased a proposal that is expected soon from the KCRHA that will lay out research and solutions for local jurisdictions to adopt. The general shape of that solution appears to be more focus on adding permanent supportive housing rather than temporary shelter and short-term fixes, like sweeping and destroying homelessness encampments without offering a credible alternative for people living on the streets.
Sweeps are one aspect of homelessness response that the KCRHA does not coordinate nor does it condone in most circumstances. However, as it stands, Seattle is ramping up the pace of its homeless encampment sweeps or "removals" as our many jurisdictions around the state, including the Washington State Department of Transportation after the State Legislature passed a Governor-requested bill giving the agency that mandate. Meanwhile, Governor Inslee's $815 million homelessness package is not going to be able to build enough housing for all the Washingtonians experiencing homelessness.
There is broad agreement that homeless encampments are a policy failure and should not exist. But whether retiring those encampments starts with housing or starts with sweeps continues to be very much up for debate among the politicians, if not the social scientists.
Watch the video for a wide-ranging conversation that hit on more topics that could be recapped here. For our next talk on May 10th, we are excited to be joined by King County Council President Claudia Balducci and continue our deep dive on housing, in addition to other topics like transit.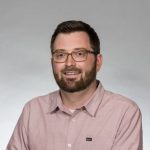 Doug Trumm is the executive director of The Urbanist. An Urbanist writer since 2015, he dreams of pedestrianizing streets, blanketing the city in bus lanes, and unleashing a mass timber building spree to end the affordable housing shortage and avert our coming climate catastrophe. He graduated from the Evans School of Public Policy and Governance at the University of Washington. He lives in East Fremont and loves to explore the city on his bike.