Some of my earliest memories of taking public transit were the times when my maternal grandparents would occasionally walk me and my brother to Northgate Transit Center and bus us down to Chinatown. They would treat the two of us to a meal at Mike's Noodle House or 来来 (Homestyle Hong Kong Cuisine) for congee and wonton noodles or China Gate for dim sum. Of these three restaurants, only Mike's Noodle House is still in business. Homestyle Hong Kong Cuisine or 来来/lailai, as I knew it, is now King Noodle that serves similar fare. China Gate is now Bambu Desserts and Drinks, an establishment that serves Vietnamese dessert drinks that, of course, includes boba.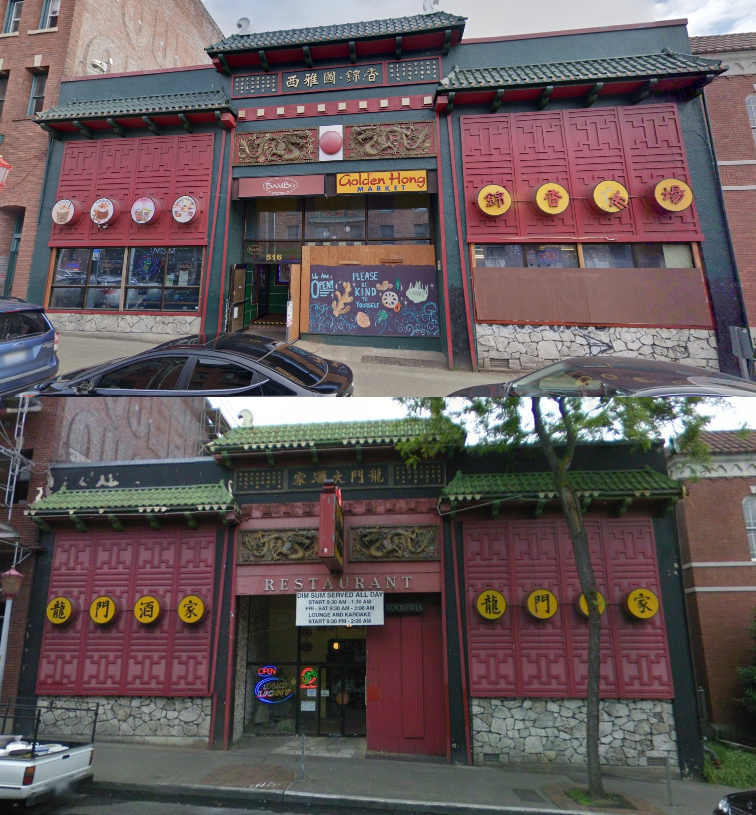 This trend is not isolated to those two restaurants since the Chinatown-International District (CID) has seen a fair amount of flux in its business composition. This change has been either a replacement in kind like with lailai, or an intra-Asian shift like with China Gate's dim sum to Bambu's Vietnamese desserts. This shift is interesting to observe in such a long established Asian American community, signaling a demographic shift in the community at large.
Chinatowns like Seattle's have historically been home to peoples originating from Southeast China, as they were the first major Asian population to migrate the continental US. Their cuisines form the backbone of our Chinatown's old commercial core with dim sum, congee, wonton noodles, Chinese barbeque, and egg tarts. You'll hear their regional dialects as you wander the streets and enter older shops. Walking north and east, you'll find yourself in Japantown and Little Saigon, respectively. They make up the rest of the CID with their respective businesses and cuisines, though there's plenty of intermixing of shops and residents. In the past decade, new cuisines and treats that also fall under the broad brush of Asian have entered the CID. This has shaken up both the race and class composition of the neighborhood.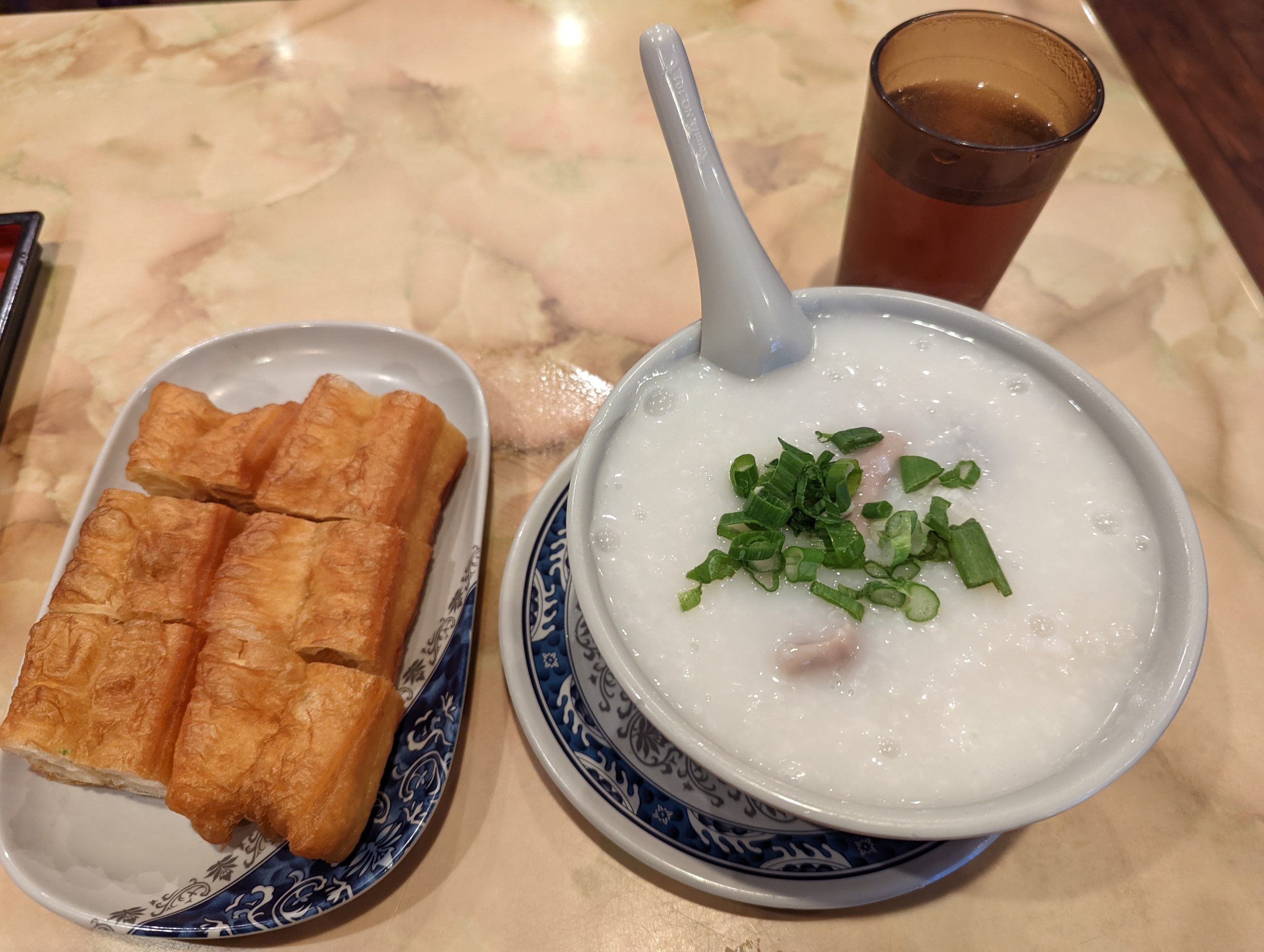 Trends seen through the city and region like Boba proliferation and upscaled and modern Asian restaurants have also made their way into the CID. As I remarked in a piece focused on the U District, a very similar change is happening in the University District. Though, this similarity ends with the scale of the transformation. The U District is building faster and is more inundated with boba.
Census Data
Census data reflects this shift with the evolution of the CID's demographics. The neighborhood is predominantly represented by King County census tracts 90, 91, and 92, which also include parts of Pioneer Square, Yesler Terrace, and Central District. A cursory look at the number shows that the number of Asian residents has grown in the CID between 2010 and 2020. However, a closer look at age, income, and race reveals major changes.

Tract 91, which best represents Chinatown, didn't see much change in median age, but a major shift in age group segmentation occurred with 25-34 year-olds that increased from under 7% of the population in 2010 to over 21% of the population in 2020. The change has led to this age group becoming the most populous in the CID, a title formerly held by 75-84 year-olds. The other two tracts saw average age drop by around 10 years over the 10-year period. Tract 91 didn't see this dramatic drop due to the senior housing in the area that stabilized the senior population. A major decrease in the number of children living in the tract also made the jump in young professionals have no effect on the average age of the tract.
A major jump in income has also occurred over the 10-year period in Chinatown. Before around 30% inflation, the three census tracts all recorded near or more than doubling of median income between 2010 and 2020. These increases came despite the elderly and retired population that makes up around a quarter of the CID's residents. Focusing in on Tract 91 again, the most change happened at the top end of the earners with those earning more than $100,000 increasing from 6.5% to 16.7% of the population. In particular, those earning more than $200,000 increased from .9% to 5.4% of the population.
On race, census data from the American Community Survey (ACS) 5-year gives us a peek into intra-Asian dynamics in the CID. Primarily pushed by Chinese residents, the CID has seen an increase in East Asians that includes Korean and Japanese residents. Filipinos and "Other Asians" also saw small increases, while South and Southeast Asians saw significant decreases in their population.
This data isn't perfect, of course. It's a sampling, so there's going to be a margin for error. We also have a general sense that the census undercounts minorities and the poor, though the census argues that it was not statistically significant this past count. Nevertheless, we can confidently say that the CID has become younger, more affluent, and more East Asian, as a percentage. On sheer numbers, it appears that the only significant population decline occurred for South and Southeast Asians, and children and teenagers.
Back to the street view
Reflecting on these numbers, the transformation and movement of Vietnamese noodle shops make sense. As noted in my CID development article, the site of Viet-Wah, a major Vietnamese grocery has plans to redevelop. An article by the International Examiner noted the owner of Viet-Wah's intention to not return to a new building, and close with the sale to the developer. The article also confirmed the move of Vietnamese America out of the CID and down south into MLK and Rainier Avenue. The loss of a major grocery store will be tough on an already exiting community.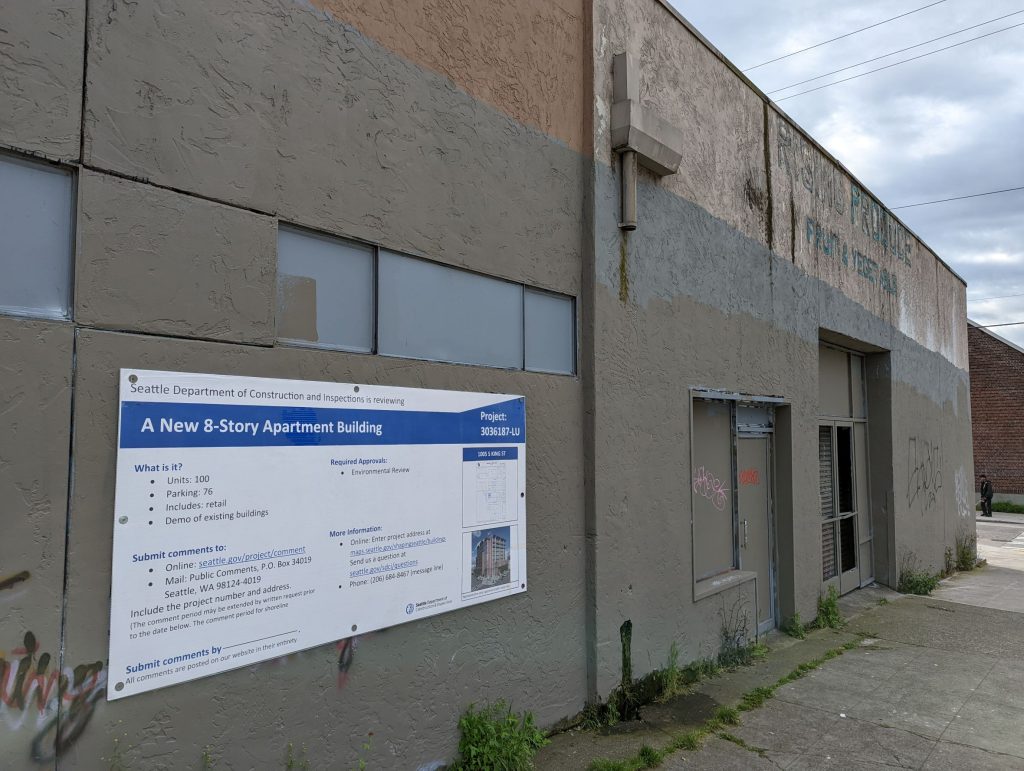 Perhaps as significant of a decline has occurred for Hong Kong/Cantonese banquet hall-style restaurants. You know, the ones that serve honey walnut shrimp, sometimes have dim sum during lunch, and have large combination meals meant to feed you and three generations of your extended family. Think China Harbor or T & T Seafood Restaurant. This might be related to the decline of the number of families in the CID, indicated by very few children, and/or a diversification of the kind of regional Chinese folk represented in the CID.
In their place and that of other lost businesses, we see boba, hotpot, Korean fried chicken, sushi, Korean corn dogs, and other business types that a new, young, East Asian, and class ascendant population gravitate toward. The boba boom is being fueled by local small businesses and international chains. Notably, the Korean restaurant to Korean population ratio seems way disproportionate to other ethnicities. Koreans make up a very small number of the CID's population. My guess is that it is caused by the uptick in Korean cultural cachet. This niche fulfillment also attracts that population of young East Asians as well, creating a demand for housing that is being reflected with the over 4,500 units constructed in the past 3 years or in the permitting process.
Community action
The CID has a history of advocacy and action. All of this development and flux clearly continues to stress the community. Of alarming concern lately has been the alignment of the West Seattle and Ballard Link Extensions, for which two options could cut into Chinatown with a 5th Avenue station. Compared to 4th Avenue options, the 5th Avenue options have substantially more impact on Chinatown with the possible demolition of most businesses on 5th between S Jackson Street and S King Street. Community and business groups in Chinatown have made clear that their preferred alternative runs along 4th Avenue.
Some community groups and members have also aimed to combat gentrification with the opposition to market rate housing development. A near four-year saga has been playing out for the Jasmine project at 614 Maynard Avenue S, a proposed high-rise development at the closed Bush Garden Restaurant. At a March meeting, community members expressed a mix of support and opposition against the project. Tensions on gentrification, housing supply shortage, design, preservation, and safety all wrestled within the changing character of the CID.
In this article, I'm primarily concerned with the change of businesses in the CID and how that signals change in and impacts the many "Asian" communities in the CID. There is a vicious cycle of declining community that doubles as a consumer base leading to business closures that only further accelerates a community's exodus with the loss of business spaces they gravitate toward and can afford.
There is, however, an example of a dislocated CID business managing to stay in the neighborhood. Phnom Penh Noodle House has been serving Cambodian dishes in the CID since 1979. After a family tragedy, the restaurant closed in 2018. With private donations and aid from the city, the noodle house was able to reopen in the new Thai Binh affordable housing's ground floor retail space.
This approach by the city and community to save an established business was reactive. I'd hope to see a proactive process of making space for businesses that support the many communities of the CID. These businesses are arguably community spaces, so why not incentivize or require developers to build them into new construction with affordable retail/community space like we do with other kinds of amenities like childcare and affordable housing?
Some legal tinkering might have to be done to accomplish such a land use requirement. We have International District specific zoning requirements already. I don't see why the city and community couldn't explore an effort to create affordable spaces for critical community commercial amenities. Over 1,200 affordable units have been built or planned in the last three years in the CID and even more will be built in with Mandatory Housing Affordability, Jumpstart, and State dollars flooding in. This boon of affordability will only be stunted if residents keep losing places that they're comfortable with and can afford shopping at. 
Reflection
Writing this piece, it is hard not to escape the irony that I ended up describing myself when I named the demographic of Asian Americans most entering the CID. I'm East Asian, 25-34 years old, and am likely considered class ascendant. All the new businesses serve me well, I just don't live in the CID. I've been a lifelong North Seattleite, who has probably spent most of his time in the CID waiting for his parents to finish grocery shopping at HaoHao, Viet-Wah, or another and now closed grocery store in Little Saigon. All the bygone and surviving businesses serve me as well with an additional twist of nostalgia. This standpoint shapes what change I see in the neighborhood and certainly grants me the privilege of sharing and being heard. As an Asian American, there are standpoints that I may inadvertently represent due to the squishiness of the term. I try to not speak for the displaced Southeast Asian, the elder, or those possibly invisible to my probing, and I do my best to not go on some savior mission.
I started to outline this piece after I encountered some of the activism I saw around CID when I was researching development. I was surprised to see boba used in messaging for saving the CID's identity, when I saw the treat as a part of the gentrification washing over Seattle. There are better symbols for those at risk. I've seen congee being used. Egg tarts, pho, and banh mi would likely be more resonant than boba for those being displaced. This inspired me to dig a little deeper into what happened between my first memories of the CID and today.

There's still so much I don't know. Exact data of what region of China current residents originate from isn't readily available to me, and learning where new Chinese Americans in the CID originate from could illuminate class changes in that particular community. The same could be said on migration data, what wave of migration you came from tells a lot about a person's history, class, and age. Illuminating migration data also helps reveal intersectionality in the Asian American community. For example, my parents immigrated in the 1980s and 1990s as working class economic migrants. Pairing that with established family in the city, allowed them to quickly make new lives for themselves in Seattle and experience the rising tide of a booming city.
I can't provide a complete story on the change that's happening in the CID. What I can do is explore as far back of my memories of the CID go — the past 15 to 20 years — from my position in Asian America and as an urbanist. There is plenty more that has and will be told, as the neighborhood continues to transform with each generation that moves in to call the CID home.
Shaun Kuo is a junior editor at The Urbanist and a recent graduate from the UW Tacoma Master of Arts in Community Planning. He is a urban planner at the Puget Sound Regional Council and a Seattle native that has lived in Wallingford, Northgate, and Lake Forest Park. He enjoys exploring the city by bus and foot.