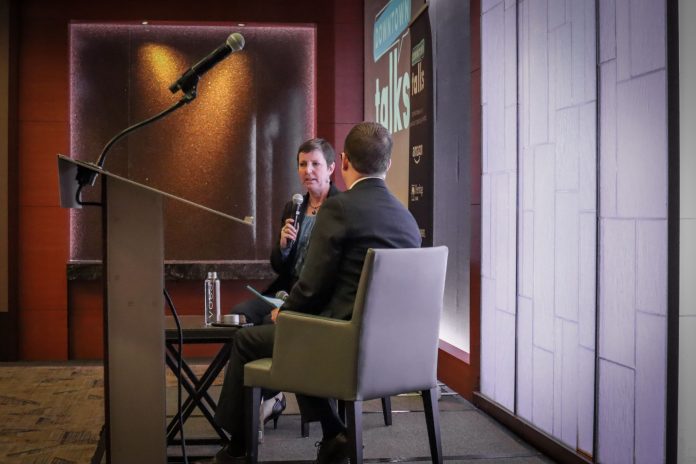 Although she's only been on the job for six weeks, newly-hired Sound Transit CEO Julie Timm already has been put in the spotlight for her opinions on our region's transit system. At a Tuesday morning breakfast with local business leaders hosted by the Bellevue Downtown Association, Timm was asked her thoughts on a range of topics, from her time at other transit agencies to the trade-offs of fare-free transit to the logistics of opening of an Eastside-only light rail line.
This last idea, advocated by King County Council Chair and Sound Transit board member Claudia Balducci, would serve to bring light rail service to Eastside communities while work to fix issues along the I-90 corridor continues. Originally slated to open in mid-2023, the agency announced in an August System Expansion Committee meeting that revenue service on East Link would begin in 2024 at the earliest. However, since construction issues are concentrated along I-90 and stations in Bellevue and Redmond are mostly complete, there has been a push from elected officials and community organizations to open these stations on-time.
Timm said that she has been "inspired" by the agency's willingness to explore the idea, and that over the next couple of months, staff will have to review important tradeoffs, like how a starter line would impact staffing levels and vehicle resources across the whole system.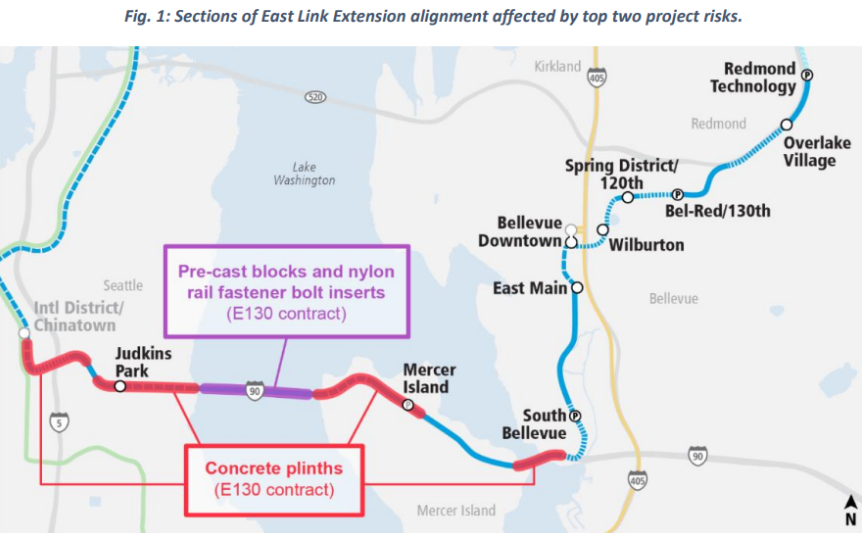 However, Timm cautioned that federal safety protocols will likely take 12-15 months to complete once the approach is potentially approved by the Sound Transit Board in a couple months' time. Therefore any Eastside service is unlikely to begin in 2023. "If everything keeps looking positive and we can keep saying 'yes', we'll get to [a] board decision in January or February. And then if we can keep saying 'yes' over the next fifteen months, then we'll get to a starter line." If this timeline is borne out, that would place the opening of an Eastside-only starter line in the second quarter of 2024, which would only be a few months before the currently-estimated completion of the full East Link line.
In (potentially) more positive news, Timm seemed optimistic about the agency's ability to find solutions to the construction issues along the I-90 corridor, noting that she was slated to receive an initial pre-briefing on an East Link risk assessment later that afternoon.
"There are very clear and very effective solutions that we're not ready to discuss publicly," Timm said. "But I can say with a very high confidence that what's come out of the contractors and our own team are effective solutions. And those solutions are one's that are being put into place for lessons learned for other constructions around the region… There is good progress." She said that this progress would be shared more readily over the next couple of months, a process that's likely to coincide with key board decisions on whether to proceed with the starter line concept.
On the topic of fare-free transit, Timm said she could "talk about [it] for days and days about why it should or shouldn't be done", but her prior experiences leading Richmond, Virginia's transit agency paint a positive picture of the approach. The Greater Richmond Transit Company (GRTC) did not experience as significant of a ridership drop during the COVID-19 pandemic, a phenomenon Timm traced back to how the system was designed to provide access to historically-marginalized communities and others reliant on transit service. Although fare-free service was initially implemented to protect transit operators from risk of infection, she believes the policy resulted in significant ridership increases by reducing a barrier to accessing the transit system.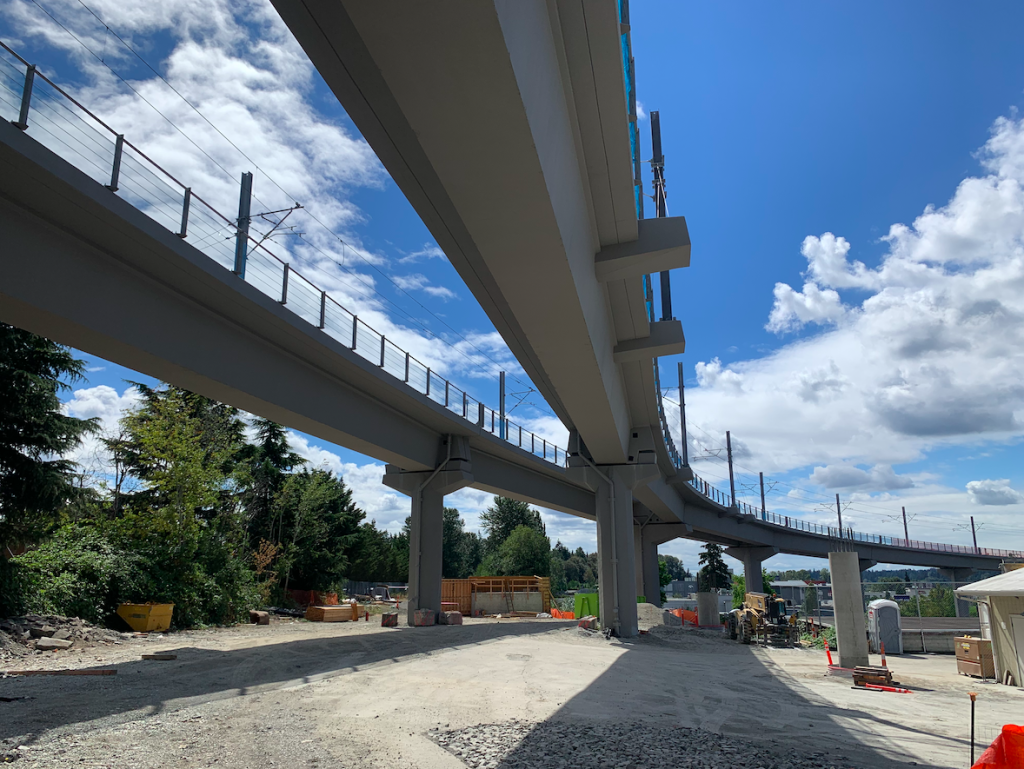 Timm noted that discussions around transit funding and who should pay for it arrive at a conversation about what a community values. Even in the business-friendly crowd, she did not shy away from mentioning how transit funding in a fare-free approach might need to come from the business community. In Richmond, Timm says she found success with the local chamber of commerce by speaking in terms that they cared about, such as emphasizing the economic benefits of the workforce investment that free transit represented.
"We don't ask people to pay fare when they get a book from the library, and we don't ask them to pay fare when they go to the community center," Timm said. "These are the things that we value as community resources, so the question then becomes, 'Should transit be in that pocket or not?' And that's for each community to decide."
Because of her brief tenure so far, Timm acknowledged that her own values may change as she learns more about our region and our system. However, she shared that transparency and allowing staff to express their authentic truths are each core to her leadership style (perhaps she read The Urbanist's open letter to her earlier this summer). She's open to the challenge that managing a large and rapidly-growing transit system presents, and she even encouraged the business community in attendance to continuously challenge the agency and how it delivers transit.
Though the agency has its detractors, Timm seems optimistic about the state of transit in our region and its future: "Everyone here, the first question I get is, 'Can we get to Issaquah next year?' No… That's inspirational [that] one of the first few questions is 'Can we have it tomorrow?' vs. 'Can we shut you down?' That is something that you don't see across the country."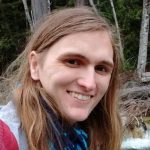 Chris is a UW Environmental Sciences graduate who moved to Bellevue in 2015. When he's not busy being an urbanist fox on the internet, he's working on the Eastside to support efforts reducing greenhouse gas emissions and going to city council meetings to denounce the hegemony of automobile infrastructure. Follow him on Twitter at @Deutski1.