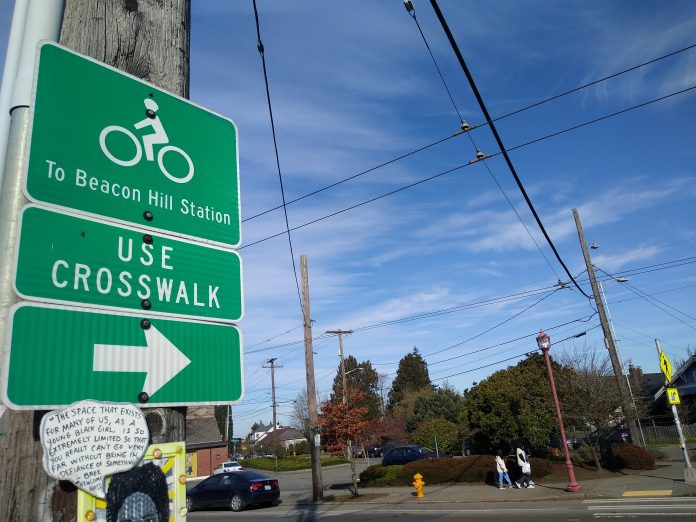 In response to concerns that a new North Beacon Hill protected bike lane along 15th Avenue S would eliminate on-street parking stalls, Seattle will create additional street parking on adjacent streets where parking is currently not allowed. The Seattle Department of Transportation (SDOT) made the announcement during a community meeting on the project last week, providing the clearest concession that the department has made on the central issue of potential lost parking following months of pushback.
The project, now branded the "Beacon Ave S & 15th Ave S Safety Project," has been in the works since 2019, when funding was earmarked using proceeds from the sale of the Mercer Mega Block property in South Lake Union for a number of bike lane projects intended to fill in the conspicuous gap between South Seattle and the rest of the city. Originally eyed for 2023 construction, requests for more outreach and study have pushed back the timeline to at least 2024.
So far, SDOT has completed an internal study on parking utilization on the streets surrounding 15th Avenue S and Beacon Avenue S, and has received a follow-up study conducted by a third-party vendor to dig into the data even more. But what SDOT hadn't made clear was how that data would be used to assuage concerns and move forward.
"While this project is important for many reasons, we have heard concerns from some residents about the loss of parking, especially from renters who do not have access to off-street parking," SDOT press secretary Ethan Bergerson wrote The Urbanist in response to an inquiry about the change. "We are proposing ways to address parking concerns from the community by making changes and adding on-street parking on other nearby blocks where it would help narrow the road and calm traffic, addressing community members' concerns about speeding vehicles."
The new on-street stalls are proposed to be added on 14th Avenue S, adjacent to Beacon Hill elementary school, as well as along S College Street, and will add back 19 of the approximately 100 spaces that would be removed to create dedicated space for people to bike on 15th Avenue S.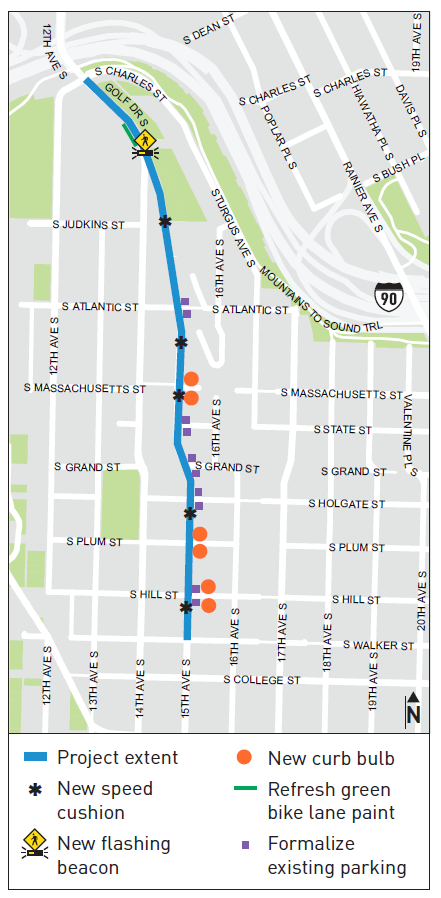 The 14th Avenue S parking lane would take the place of an existing curbside bike lane that disappears as riders travelling southbound head toward Beacon Avenue S. The street already has a seven-foot parking lane on the other side of the street, and the removal of the bike lane will narrow the existing travel lanes on the street, which SDOT says will provide traffic calming.
But adding a parking lane here could impact bus travel times on the Route 36, one of the most frequent and highest-ridership buses in the county. King County Metro is currently engaged with consultants to study how to gain small travel time improvements from tweaks to the route, and drivers accessing parking along 14th Avenue S could slow the average speed of Metro coaches along the route.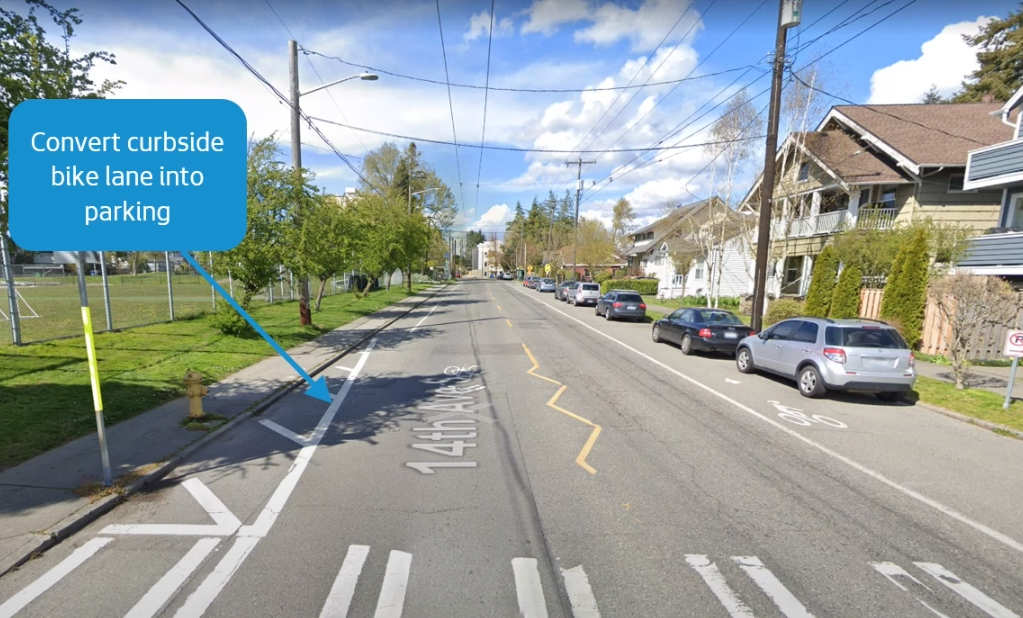 Bergerson defended the removal of the paint bike lane as being aligned with the project's goals.
"The current bike lane segment is a short and narrow shoulder lane that only runs along a portion of the playfield and ends before reaching the main entrance to the school," he wrote. "It does not connect to other bike facilities at either the north or south end. We feel this is a reasonable adjustment to address neighborhood concerns and support the installation of the all ages and abilities concrete-protected bike lane on 15th Ave S which connects to the larger citywide bike network."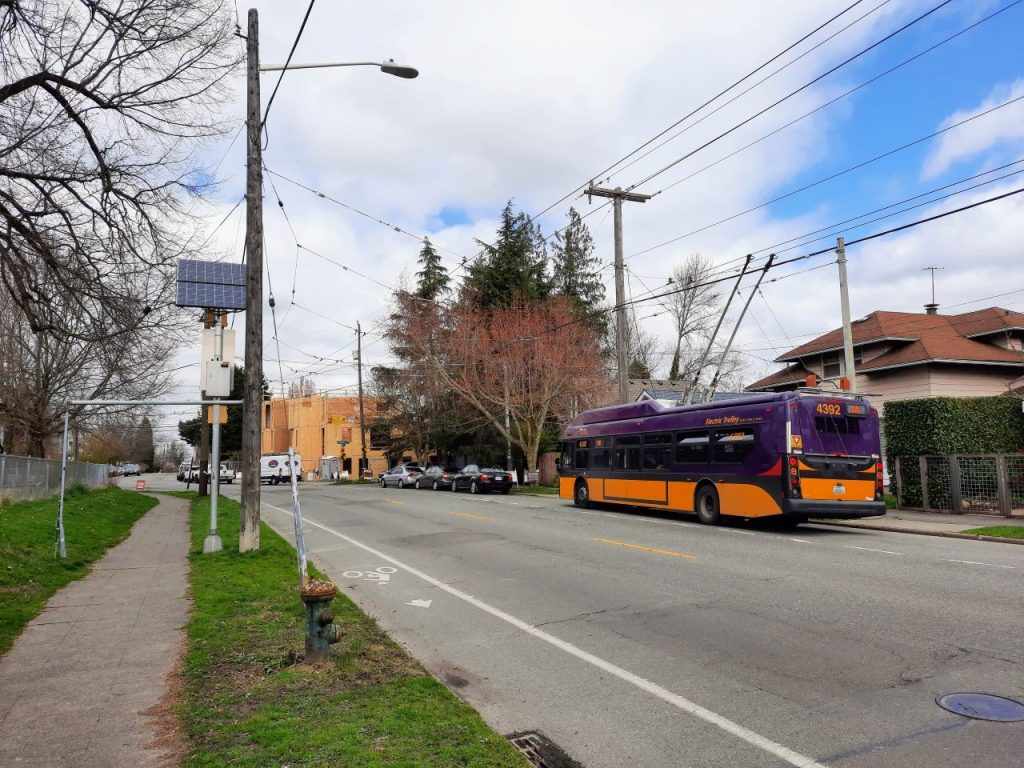 Advocates for the project are cautiously optimistic that this fairly significant concession will allow it to move forward.
"We look forward to the full north segment completion with protected bike lanes in 2024," Alyssa Peck of Beacon Hill Safe Streets told The Urbanist. "We appreciate SDOT's work to assess neighbor sentiment of the project and to deliver safety improvements on the dangerous roadway this year. However, we are deeply concerned that existing bike lanes in front of an elementary school are being sacrificed for parking accommodations and would like further clarity for how this improves safety for all."
On S College Street, SDOT would add space for 10 parked cars on the north side of the street between 15th Avenue S and 16th Avenue S, with two-hour time restrictions that don't apply to neighborhood residents who have a Residential Parking Zone (RPZ) pass. S College Street is only 25 feet wide from curb to curb, and a seven-foot parking lane would bring two travel lanes on the street to less than 10 feet for each one. While remaining an arterial street, adding parking here will make S College Street feel more like a neighborhood residential street. Whether it gets treated like one will remain to be seen.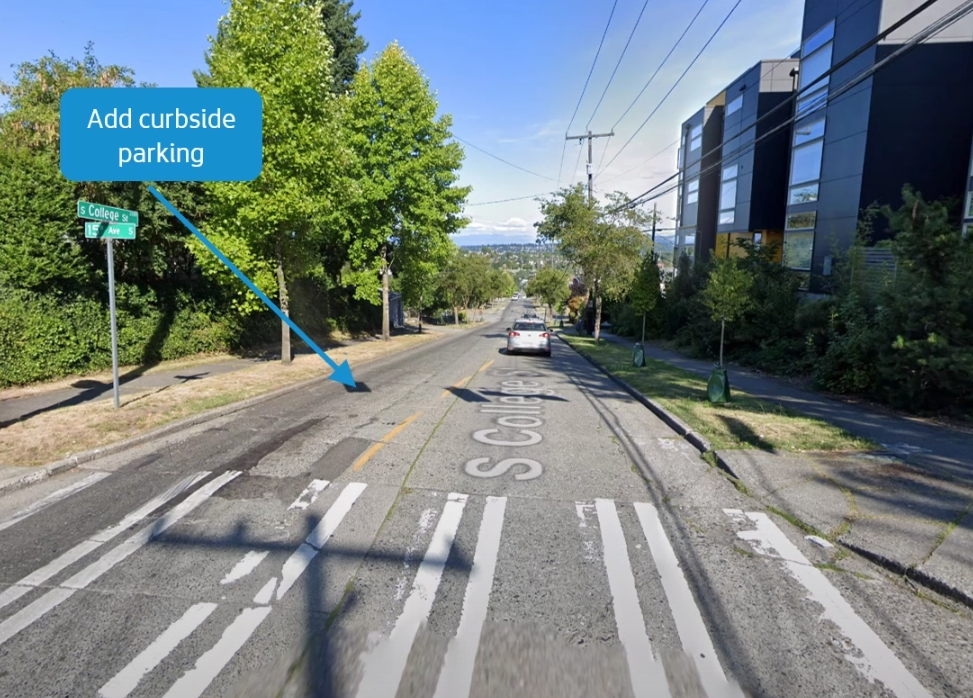 The issue of expanding the scope to include traffic calming more broadly has been embraced by SDOT as this overall project has advanced slowly through design. In February, the department announced that it would be making immediate changes to 15th Avenue S this spring to add speed cushions, curb bulbs, and a rapid flashing beacon at a pedestrian crossing near the Jose Rizal Bridge. "Along with providing a safe place for people to bike, people want traffic to slow down by their homes and businesses," a February blogpost read. "People have said they want these busier streets to be more people-oriented and easier to cross."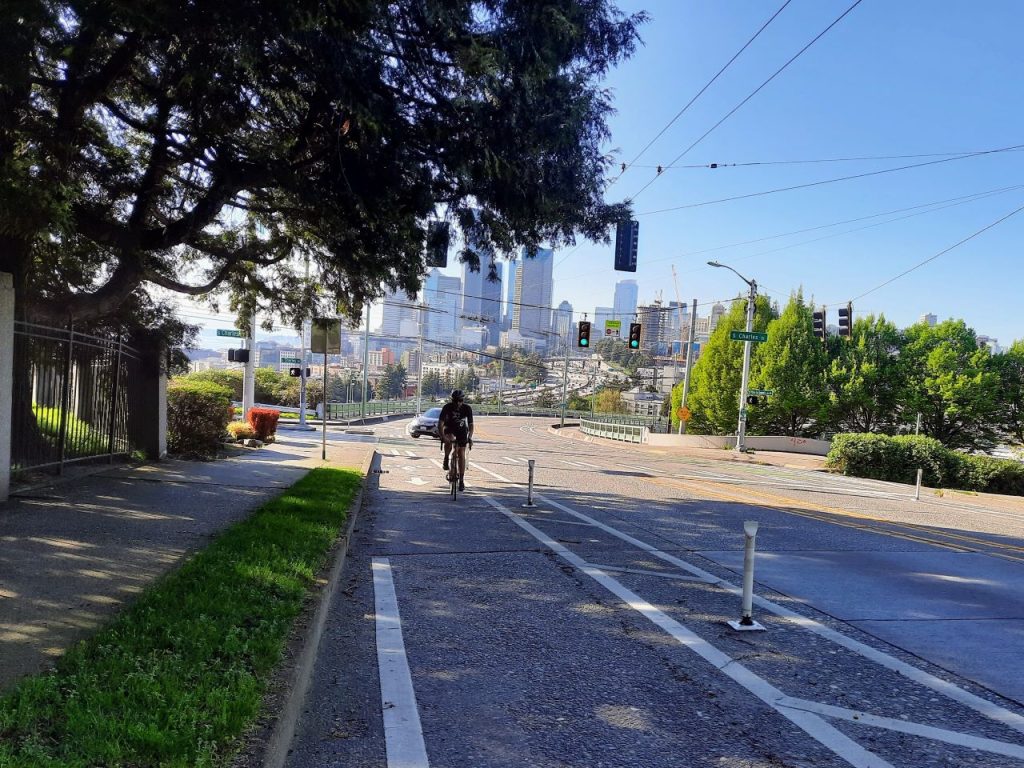 As for the project's rebranding away from a "bike lane" project and into an overall "safety project," it's part of a broader trend at SDOT, one that seems to aim to sidestep some of the perceived divisiveness of bike lane projects and focus on broader community goals, with creating safe places for bike riders among those goals. The Georgetown to Downtown protected bike lane is now the Georgetown to Downtown Safety Project, and the MLK Jr Way S bike lane has been similarly rebranded.
But few projects in the city are receiving as much scrutiny as Beacon Hill's long-promised bike route, and with the new plan to add in some of the parking that would be lost, it may finally have a clear path forward.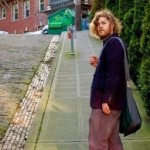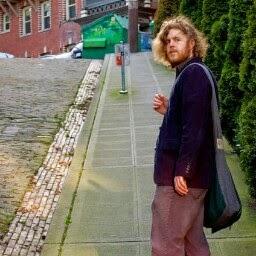 Ryan Packer lives in the Summit Slope neighborhood of Capitol Hill and has been writing for the The Urbanist since 2015. They report on multimodal transportation issues, #VisionZero, preservation, and local politics. They believe in using Seattle's history to help attain the vibrant, diverse city that we all wish to inhabit. Ryan's writing has appeared in Capitol Hill Seattle Blog, Bike Portland, and Seattle Bike Blog, where they also did a four-month stint as temporary editor.