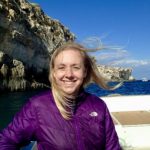 Natalie Bicknell is Senior Reporter at The Urbanist. She is a writer and community college instructor who lives in the Central District with her husband and two dogs. In her research and writing, she is always on the lookout for better ways of creating sustainable, diverse, and vibrant cities. Email her at natalie [at] theurbanist [dot] org.
Excitement over Mayor Durkan's change of heart on scooter sharing created a festive atmosphere at a recent Seattle City Council event; however, details remain to be worked out before a scooter share pilot can be rolled out across Seattle. Just one day...
From mega developments like the Collective in London, to more boutique spaces like Euclid Manor in Oakland, co-living is increasing its influence on housing markets across the globe. As the trend arrives in Seattle, developers are paying attention. Last year the health...
Multimodal corridors are intended to reduce automobile dependence by integrating rapid transit into existing freeway infrastructure. However, designing transit around freeways can make it difficult to veer from car-centric habits. The current N 145th Street corridor that divides Seattle from Shoreline is...
"Doing nothing is not an option," the I-5 System Partnership said in its Call to Action draft report. The report advocates for updating the current I-5 with a 21st century multi-modal corridor. While Seattle holds its breath and watches as demolition of the...
The Active Transportation Plan survey is available online through June 30th, 2019. About 38% of Washington residents walk or bike at some point for transportation, said Barb Chamberlain, Director of Active Transportation at the Washington State Department of Transportation (WSDOT), in a February...
Missing infrastructure and a high crossing guard vacancy rate hamper Seattle students' ability to walk or bike to school Active transportation, which includes any kind of transportation based on physical activity, is universally acknowledged as beneficial for children and adolescents. Engaging children in...
Seattle City Council will vote on the plan to build an affordable housing community on 34 acres of the Fort Lawton site in Magnolia this spring. Earlier this year, the Seattle Office of Housing released a draft plan for an affordable housing community...
Lake Union Partners' mega-project will bring the most sweeping change yet to an intersection with a complicated past. In 2009, a group of artists, journalists, and community activists erected an open air photography and audio recording installation on an abandoned lot on the corner...