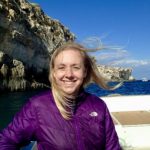 Natalie Bicknell is Senior Reporter at The Urbanist. She is a writer and community college instructor who lives in the Central District with her husband and two dogs. In her research and writing, she is always on the lookout for better ways of creating sustainable, diverse, and vibrant cities. Email her at natalie [at] theurbanist [dot] org.
With Willowcrest Townhomes, Homestead Community Land Trust is striving to create "a replicable model" for permanently affordable net zero energy housing. Since the 1960s, community land trusts have been among the most successful affordable housing models in the United States, and in the...
It is often said in American society that money talks, and this statement often seems doubly true when applied to politics. So what does it mean, then, when big campaign spending is defeated in the political arena? The failure of 2019's two most expensive ballot measures, Initiative...
Last summer when the Seattle City Council passed legislation that encouraged development of backyard cottages across the city, the move was generally met with enthusiasm from housing advocates promoting increased housing choices in the city's single family zones. Shortly thereafter, Mayor Jenny Durkan passed an executive order...
Don't stop there. Tell everyone you know to vote no on I-976 as well. Halloween might be over, but the most frightening day of 2019 has yet to come. On November 6th, Washingtonians could theoretically wake up and confront the nightmarish reality that office-chair-thieving...
Years ago I spent a year teaching English in Nice, France, a short train ride from Monaco, a sovereign city-state on the French Riviera famous for its casino, Formula One Grand Prix, and status as a tax haven for international investors. Real estate investment in Monaco provides...
Councilmember Lorena González traveled to Copenhagen with a delegation of local leaders in August to study the policies and infrastructure that have given rise to the city's world renowned public life. Sponsored by the Capitol Hill EcoDistrict and the ScanDesign Foundation, the delegates spent a week immersed...
At a recent light rail station planning event for future Link stations at NE 130th Street NE and NE 145th Street, people crowded into Church of the Nazarene on 5th Avenue NE, and spent hours mapping out their hopes for what the two stations could bring their...
An important milestone in the Lid I-5 technical feasibility study has been reached. Data collected by engineering firm WSP indicates that it is structurally possible construct a freeway lid over Interstate 5 (I-5) in Downtown Seattle within all four of the sub-areas studied, which extend from Madison...