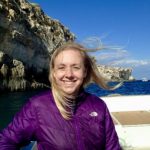 Natalie Bicknell is Senior Reporter at The Urbanist. She is a writer and community college instructor who lives in the Central District with her husband and two dogs. In her research and writing, she is always on the lookout for better ways of creating sustainable, diverse, and vibrant cities. Email her at natalie [at] theurbanist [dot] org.
Alice Ball Park in Greenwood and the Urban Triangle Park in South Lake Union will bring new green space, pedestrian connections, and a dash of history to growing neighborhoods. This spring one of Seattle's newest parks is expected to be completed on the former...
As the City Council debates Mandatory Housing Affordability (MHA) amendments in the lead up to next Thursday's big public hearing on MHA, the Seattle Planning Commission (SPC), an appointed board that advises on broad planning goals, policies, and plans, is currently advocating for two proposed amendments to...
Although the City strives for democratic engagement, Neighborhood Street Fund and Your Voice, Your Choice force competition while failing to address widespread safety infrastructure inequity. The concept is catchy, simple, and on the surface appears to be quite democratic. Seattleites are invited to propose...
A visit from a Philadelphia planner with expertise on freeway lids offers insights for how to reconnect Seattle. Last week the Downtown Seattle Association (DSA) invited Karen Thompson, Director of Planning at the Delaware River Waterfront Corporation (DRWC), to participate in a panel...
House Bill 1923 would require that cities take action to increase both housing supply and affordability. Rep. Joe Fitzgibbon of the 34th District has sponsored House Bill 1923, proposed legislation that seeks to increase the amount of affordable housing statewide through a two-pronged approach...
Treating roads with salt has many negative environmental impacts. Why are SDOT and the City of Seattle so proud of how much salt is being dumped on Seattle's roads? Seattle's recent cold snap has made roads and sidewalks icy and dangerous. As a...
Mayor Durkan defends building for car infrastructure even while admitting that "People in Seattle like transit." Viaduct is closed? On the bus, nose in a book I hadn't noticed— A Vaiku, by @140noStephen on October 27, 2011 This haiku was written back...
However, some longtime local businesses fear that the changes will negatively impact their operations. So far, proposed solutions have not satisfied stakeholders. Everyday a diverse cross section of Seattleites pass through 12th Avenue S between the Jose Rizal Bridge and S King Street...