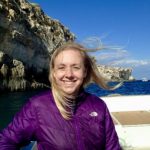 Natalie Bicknell is Senior Reporter at The Urbanist. She is a writer and community college instructor who lives in the Central District with her husband and two dogs. In her research and writing, she is always on the lookout for better ways of creating sustainable, diverse, and vibrant cities. Email her at natalie [at] theurbanist [dot] org.
It was standing room only at the District 3 Seattle City Council forum at the Washington Labor Council last Thursday. A growing pool of candidates hashed out their campaign platforms before a responsive crowd during the second debate sponsored by the MASS Coalition, of which The Urbanist...
On Tuesday night ten of the twelve confirmed candidates for Seattle's District 6 City Council race attended a two-hour-long debate focused on transportation, housing, and sustainability sponsored by the MASS coalition. (The Urbanist is a member of the MASS coalition.) Candidates John Lisbin, a vocal opponent of...
How can a city increase its density gracefully? What would such a transformation look and feel like for residents? These questions guided the series of informative and wide-ranging presentations at AIA Seattle's 2019 Housing Design Forum. From the beginning one theme remained constant throughout the day: when density...
Seattle continued its strong performance on the Trust for Public Land's ParkScore Index in 2019, holding on to 11th place in the national rankings just behind Chicago. Washington, DC ranked first followed by Saint Paul and Minneapolis. The Trust for Public Land (TPL)...
Don't let the rainy forecast stop you from participating in one of the biggest cycling celebrations of the year. Cascade Bicycle Club estimates that last year about 20,000 people across the Puget Sound region participated in their annual Bike Everywhere Day on May 17th....
UPDATE: Since this article was first published, Governor Jay Inslee has signed HB 1923 into law. The bill will begin to take effect on 7/28/2019 It's rare these days to hear of a piece of legislation attracting significant bipartisan support in both Washington...
Excitement over Mayor Durkan's change of heart on scooter sharing created a festive atmosphere at a recent Seattle City Council event; however, details remain to be worked out before a scooter share pilot can be rolled out across Seattle. Just one day...
From mega developments like the Collective in London, to more boutique spaces like Euclid Manor in Oakland, co-living is increasing its influence on housing markets across the globe. As the trend arrives in Seattle, developers are paying attention. Last year the health...