Yesterday morning, I attended a Seattle Design Commission meeting on the parking design of the North Precinct building. By the evening, Mayor Ed Murray announced he would shelve the project at least until the next budget cycle and the results of the Racial Equity Toolkit (RET) analysis.
Letter I've sent to @SeattleCouncil about decision to re-open @SeattlePD N. Precinct project to additional review pic.twitter.com/N9fnCrpHwc

— Ed Murray (@MayorEdMurray) September 16, 2016
Mayor Murray said he believed the RET analysis would take months, not the weeks scheduled in the Council resolution and reiterated his belief that the North Precinct's 1984 building is "aging," adding "I strongly believe there is still a need for a new police facility in North Seattle, and remain committed to replacing the existing building."
Meanwhile, Councilmember Kshama Sawant declared victory for the Block The Bunker campaign and suggested people turn their energies on building 1,000 homes with the money saved. I think we at The Urbanist and many in the social justice community can get behind an effort to redouble the City's social housing production in this time of spiking housing prices and increasing homelessness.
Congratulations to all #BlockTheBunker activists! Let's fight together against racism & inequality #Build1000Homes pic.twitter.com/RpJW3jbcG2

— Kshama Sawant (@cmkshama) September 16, 2016
Councilmember Mike O'Brien wrote: "This is a clear example of how community organizing can move mountains. It took the collective action of Seattle activists and members of the Black Lives Matter movement to bring the North Precinct to the forefront of civic consciousness." O'Brien told activists after testimony at an earlier Council meeting that they had opened his eyes and changed his mind.
Councilmember Debora Juarez who seemed to position herself as the North Precinct's staunchest defender in recent council meetings seemed to find a newfound interest in reanalyzing the project and the racial equity implications. She wrote in a press release: "The current proposal is too expensive and was not designed with meaningful input from communities of color."
In his release, Councilmember Rob Johnson agreed: "[R]egardless of where you may stand on policing issues, a new precinct at $160M or even $149M is far too large a sum for one building." Johnson called for the creation of a better system for such projects: "In response, Councilmember Herbold and I issued a press release calling for the creation of a new City Capital Projects Oversight Committee. This committee would share characteristics with capital oversight best practices, such as creating a series of systematic check-ins as projects progress, both through planning and construction."
Below is the article I wrote before I knew the North Precinct design was officially on hold. It may still prove illuminating if they go right back to a similar design. Let's hope if a new plan does materialize it's much more visionary.
---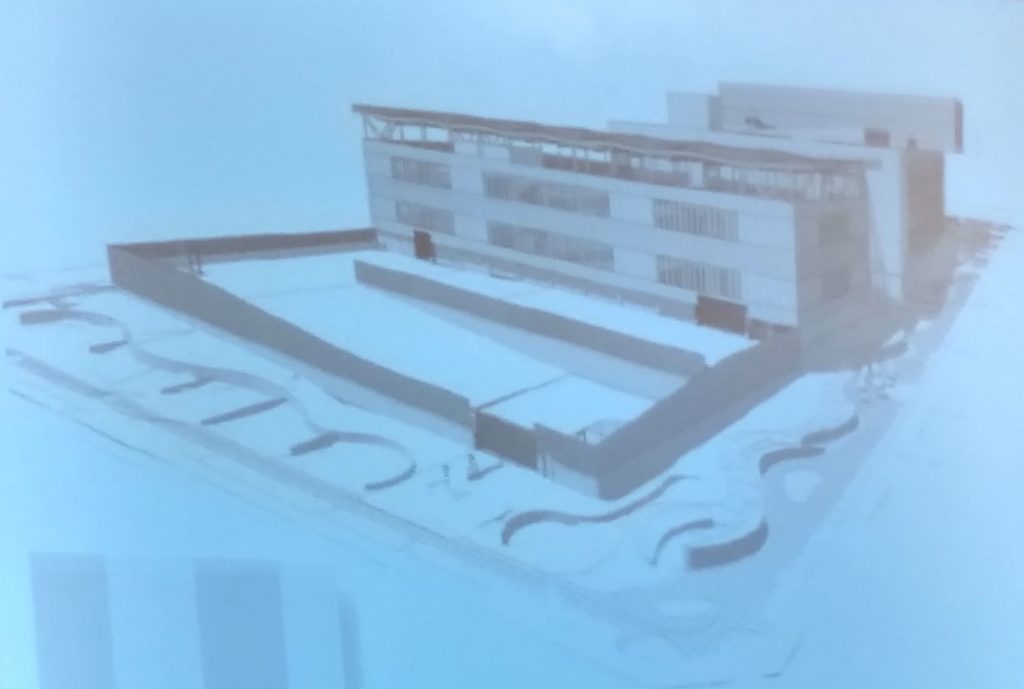 Planners presented their alterations to the North Precinct parking structure design at a special meeting of the Seattle Design Commission at City Hall on Thursday. Shrinking the size of the parking ramp and adding fenced surface parking in its place, architects trimmed the total parking stalls to around 230, down about 100 spots.
The City Council asked for the reductions following backlash against the staggering $160 million price tag. City Budget Director Ben Noble presented a plan to reduce the budget to $149 million, primarily through shrinking the parking ramp. The Seattle Design Commission got first crack and offered feedback to the altered design.
For more information, we've covered the North Precinct initial design here and here and the slightly reduced $149 million design here and here.
In the course of the project, the parking structures started at three bays, was whittled down to two, and now is just one. Opinions varied on the commission with Commissioner Ben du Rubertis arguing if the study indicated that they needed the parking they should build it rather than waiting to add it later at greater cost. Planners said Seattle Police Department (SPD) was aware of their decision to trim parking and gave its approval.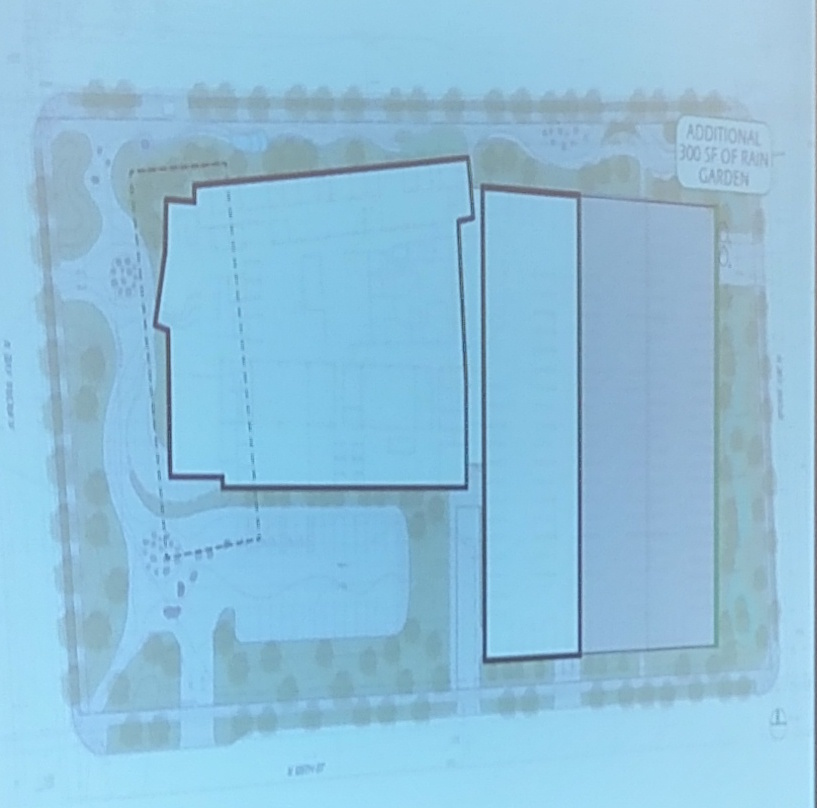 In contrast, Commissioner Shannon Loew declared the era of building above ground parking over and criticized SPD for even proposing it instead of an underground ramp. Commissioners seemed to agree SPD had planned itself into a pickle by not addressing parking concerns sooner and better incorporating early design guidance.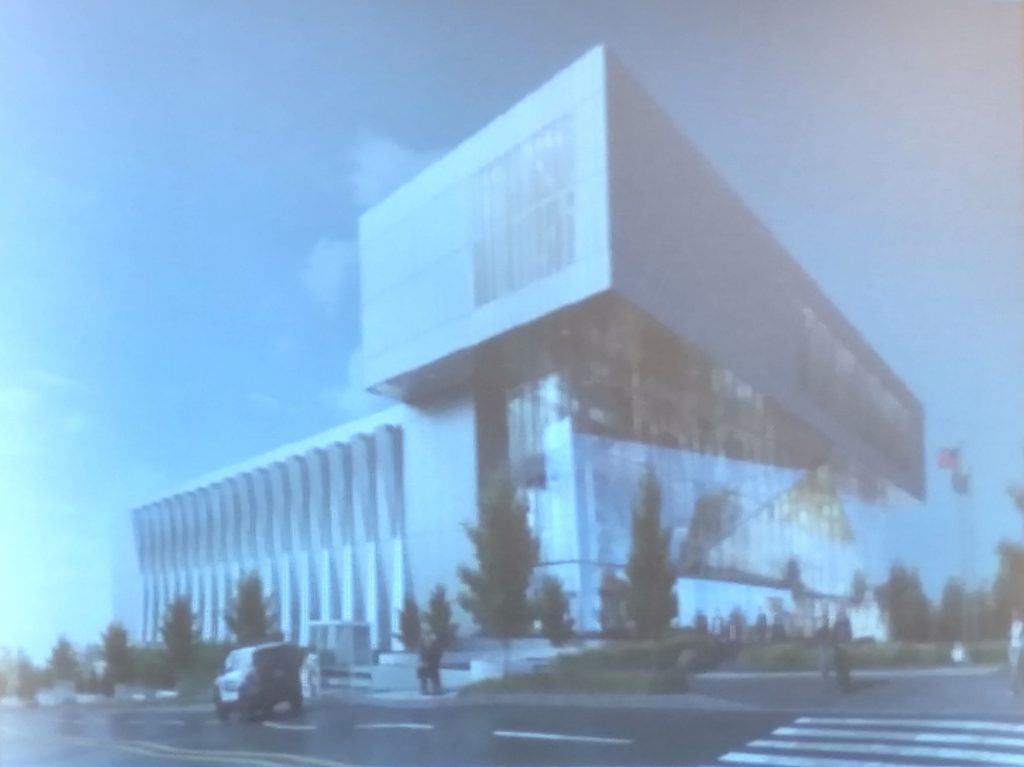 Several commissioners also voiced concerns about the fence surrounding the surface parking lot. They argued the fence would worsen the precinct's aesthetic appeal, make it less welcoming, and play into critics' narrative about police militarization. Commissioner Ross Tilghman said it would invite comparisons to a stockade. Nonethless, planners said it was needed to make police staff feel safe when entering or exiting their vehicles.
Commissioner Laura Haddad said the fence weakened the impact of the landscaping in earlier designs. She suggested the fences might also complicate getting landscaped plants ample sunlight.
The reduction in parking would hopefully lead to a drop in the precinct's drive alone rate, which couldn't get much worse as it hovers near 100 percent. However, from a design standpoint, the hardly attractive fenced parking lot is definitely a huge disappointment for a $149 million building.
If the City ends up dusting off this just unveiled North Precinct design revision in a year's time, say for example on Wednesday, November 8, 2017, the day after Mayor Murray weathers re-election, then certainly serious issues still need to be addressed to prevent maybe the most expensive precinct in the nation from also being one of the ugliest.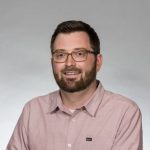 Doug Trumm is publisher of The Urbanist. An Urbanist writer since 2015, he dreams of pedestrianizing streets, blanketing the city in bus lanes, and unleashing a mass timber building spree to end the affordable housing shortage and avert our coming climate catastrophe. He graduated from the Evans School of Public Policy and Governance at the University of Washington in 2019. He lives in East Fremont and loves to explore the city on his bike.