NE Seattle Greenways made fixing NE 65th Street–reducing the frequent collisions and making it more comfortable for pedestrians and bicyclists–their number one goal last year.
On their blog they wrote, "NE 65th is vital for businesses, schools, and people who live, work, and play in NE Seattle. But in just the past three years in this short stretch NE 65th, 12 people walking or biking have been killed or sent to the hospital along just 0.3 miles of NE 65th St. In that same period of time, 12 car-only collisions injured 19 people. It doesn't have to be this way."
Just a week into 2017, the City revealed to the Seattle Bicycle Advisory Board (SBAB) that it would re-design NE 65th Street this year as part of a safety corridor project.
SBAB reports ne 65th is slated for a safety corridor project with design starting this year.

— Seattle Greenways (@SNGreenways) January 5, 2017
At The Urbanist meetup this month, Seattle Neighboehood Greenways' Cathy Tuttle said converting the four-lane street to two lanes with a center left turn lane would be the preferred alignment, also known as a four to three lane conversion. Since the Transit Master Plan envisions NE 65th St as hosting a RapidRide, we should also plan with enhanced bus service in mind. Upgrading the street design to RapidRide+ standards would dovetail with the mission to make NE 65th St safer.
Pedestrian-focused option
RapidRide buses don't necessarily need dedicated lanes throughout to be effective. If a four lane to three lane conversion is chosen, features like off board payment and queue jumps with transit signal priority can speed the bus along without requiring dedicated lanes (and hence a four lane design with one general purpose lane each direction).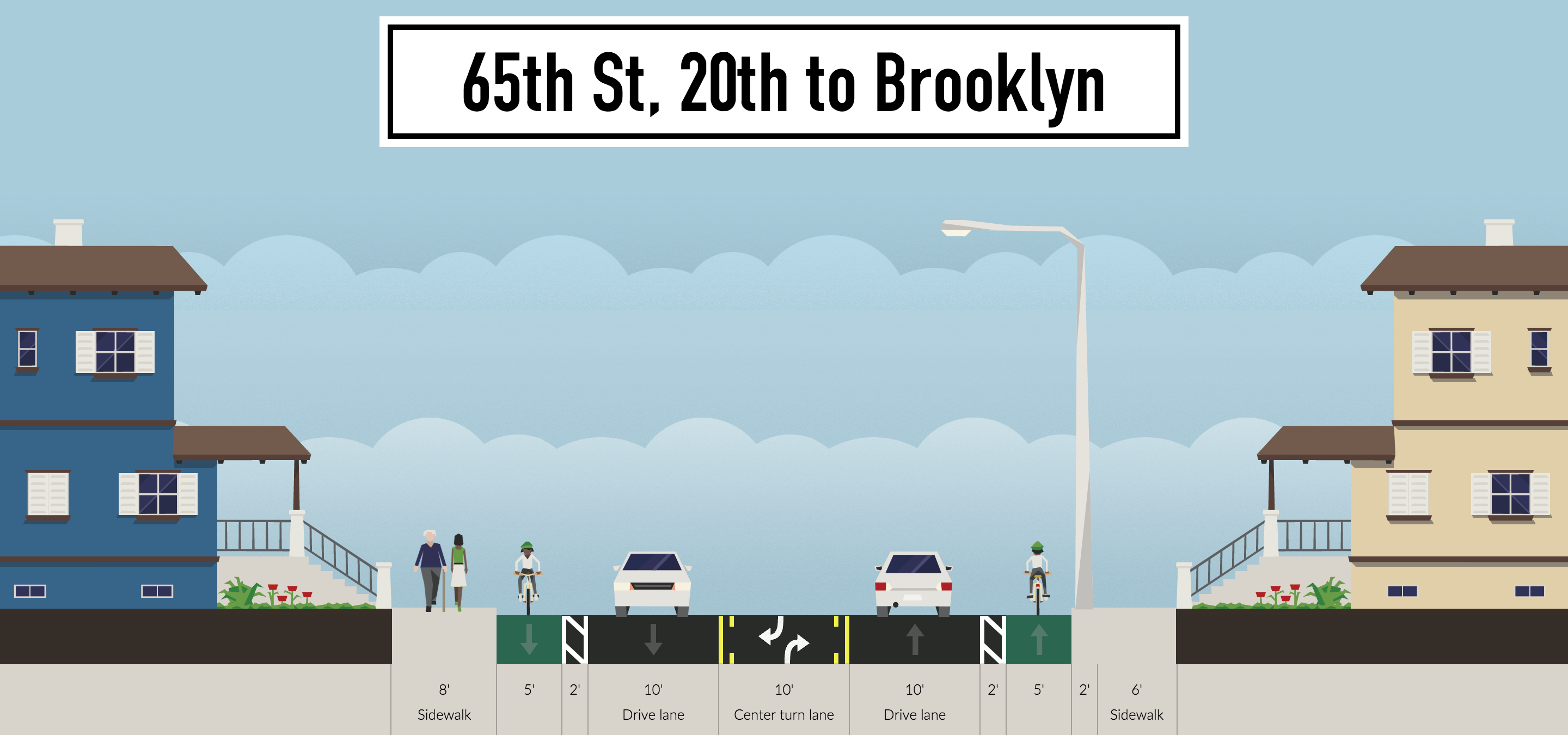 Removing a lane would reduce the perceived lane width to, along with lower post speed limits, design safer speed into the corridor. Bus stops would act as a traffic calming measure in a narrower NE 65th St road design; motorists would have to wait behind while transit users deboard and board buses. Finally, a protected bike lane could be incorporated into the design similar to Dexter Avenue to calm the street, although parallel streets have instead been identified for improvements in NE Seattle Greenways map and in the Bike Master Plan. The Cascade Bicycle Club, on the other hand, has argued a protected bike lane is the best design near Roosevelt Station.
Bus-focused option
On the other hand, adding dedicated transit lanes may be feasible; the street is pretty wide and could likely accommodate business access transit lanes by eliminating some parking spots. Dedicated transit lanes are a key ingredient to achieving true bus rapid transit, although RapidRides usually only include them in choice spots. Painting the bus lanes red would be another way to narrow perceived lane width in the general purpose lanes, which research has shown leads to lower speeds. The interest now is likely with a pedestrian- and bicycle-focused four- to three-lane design considering the safety problem the current design has.
Within the last week, 3 collisions on NE 65th on the block between 8th & 9th. #Fix65th. It's not safe for anyone, including motorists. https://t.co/XhJhmM1vgO

— Ravenna-Bryant (@ravennabryant) January 18, 2017
So we're going to #Fix65th, right @seattledot @skubly @MayorEdMurray @OfficeofMayor? Outreach should be starting NOWhttps://t.co/QhgbisJFAz

— NE Seattle Greenways (@NEGreenways) January 14, 2017
RapidRide Possibilities
Being an armchair transit planner is tempting, but sometimes I wonder if we should leave the planning to do the professionals. But then I think about the meandering 62—which Metro Connects indicates as a RapidRide by 2040 by the way—and realize we all have at least one King County Metro bus route in us.
Transit users often complain about the lack of reliable crosstown service. Metro Transit seems to envision upgrading the 62 and 45 to RapidRide but users would still need to transfer to go all the way crosstown. Since most downtown trips on these routes will involve Link light rail once Roosevelt Station opens, why not focus on crosstown service that Link cannot provide? Instead, combine the crosstown portions of the 62 and 45 into one Golden Gardens to Magnuson Park crosstown frequent route that also feeds Roosevelt Station.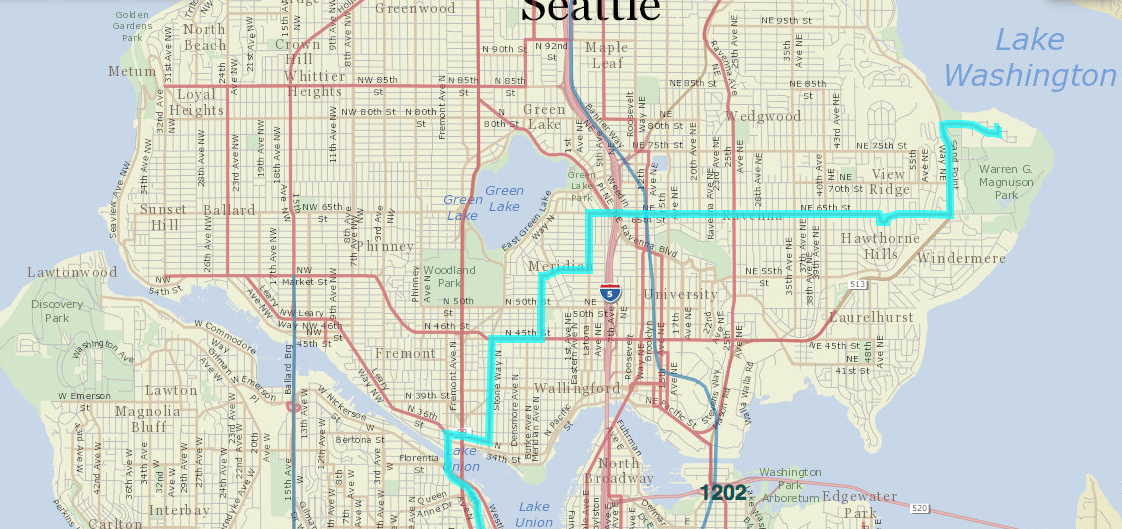 The idea starts with our new pal the 62 which serves 65th Street in Northeast Seattle. The route will gain added significance with the opening of Roosevelt Station by 2021, but fewer riders will continue on downtown with a reliable connection to much faster service. So why not focus service on a new route that picks up the 45 routing in Northwest Seattle and would feed Roosevelt Station from the west? The corridor already has good demand; the 45 has weekday ridership of 7,200 (about 1,100 per mile) and the 62 averages 6,500 (about 700 per mile).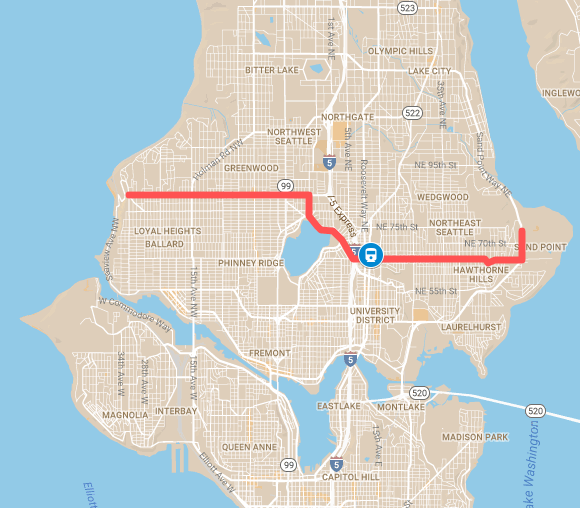 Combining these parts of the 45 and 62 not only ensures good feeder service to Roosevelt Station, but also allows efficient lateral moves along the corridor, like from Greenwood to Ravenna, for example. The 65th Street Crosstown RapidRide would struggle to get dedicated lanes for some portions but adding queue jumps, boosting frequency, implementing off-board payment and building platform-level boarding would make it much more reliable and hopefully relatively rapid. The inherent advantage of creating a crosstown route is eliminating the transfer penalty in the middle.
An Increasingly Urban Corridor
The NW 85th Street to NE 65th Street alignment picks up a great many urban villages, which the City designates for growth. Starting from the west, the 2035 Comprehensive Plan singles out Crown Hill as an urban village that should be expanded. The route would pick up the heart of Greenwood, touch the southern tip of Aurora/Licton Springs, bisect the Green Lake Urban Village and run square through the Roosevelt Urban Village.
To the east, the urban village future is murkier and more speculative but Ravenna/Bryant clearly is growing much like it was an urban village. And The Urbanist has endorsed the addition of both Wedgwood and Sand Point in a fifth alternative growth strategy spreading more urban villages throughout the city. If the City makes that wise move in the future, not only would many more Seattleites find themselves near the amenities an urban commercial node offers but it'd also allow this 7.5-mile bus route to connect eight urban villages.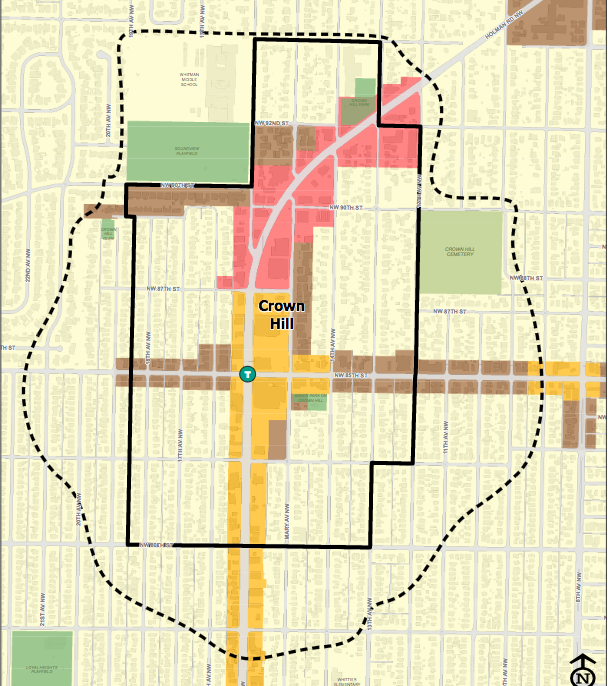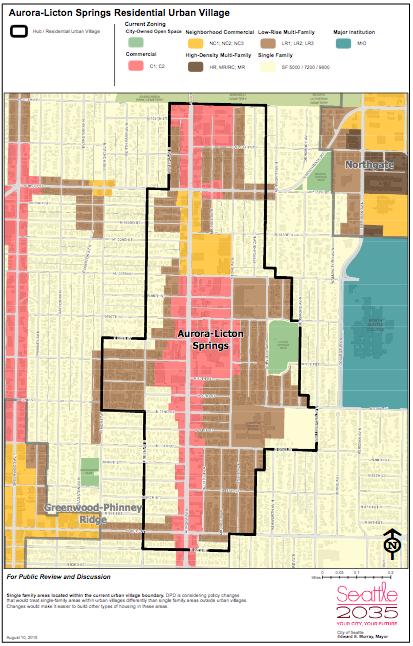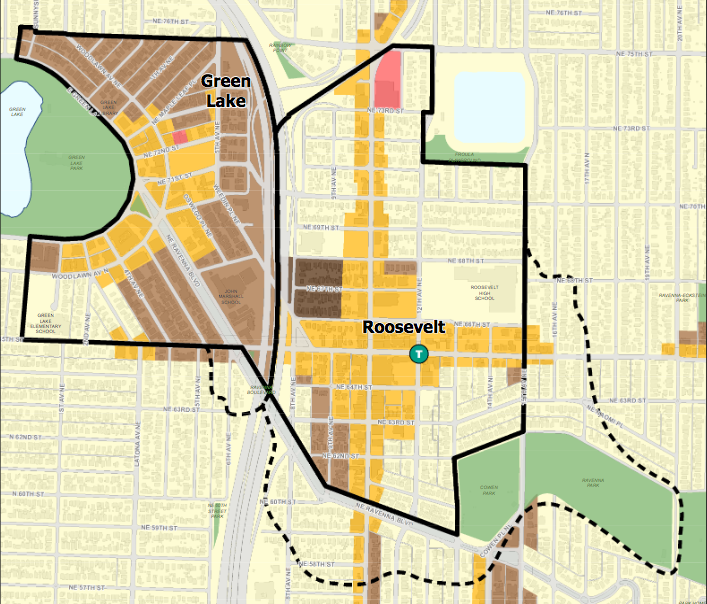 Tour Of The Route: NE 65th Street
NE 65th St is ripe with destinations, including two premier parks: Ravenna Park and Magnuson Park. Roosevelt Link Station will anchor the future bus route that uses the street.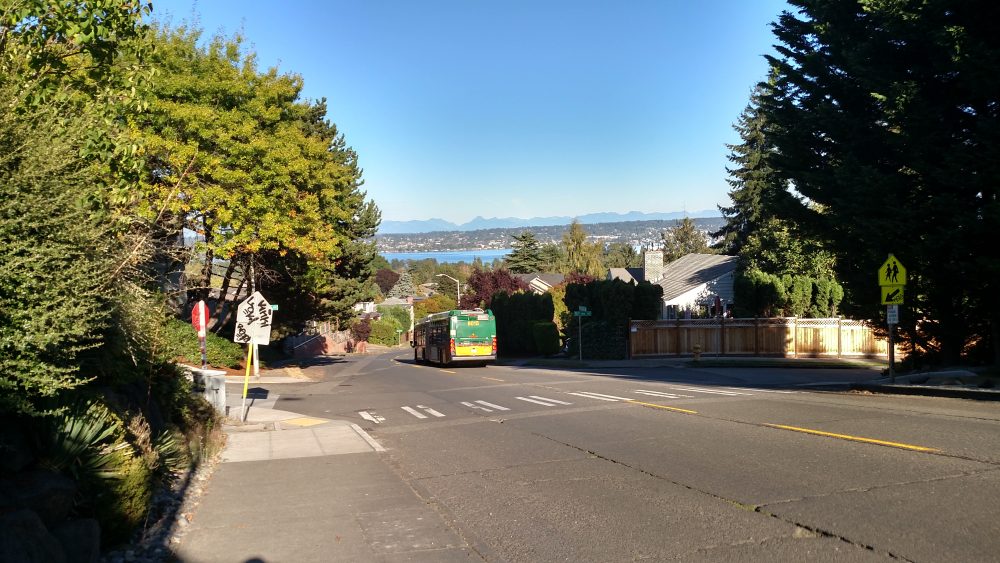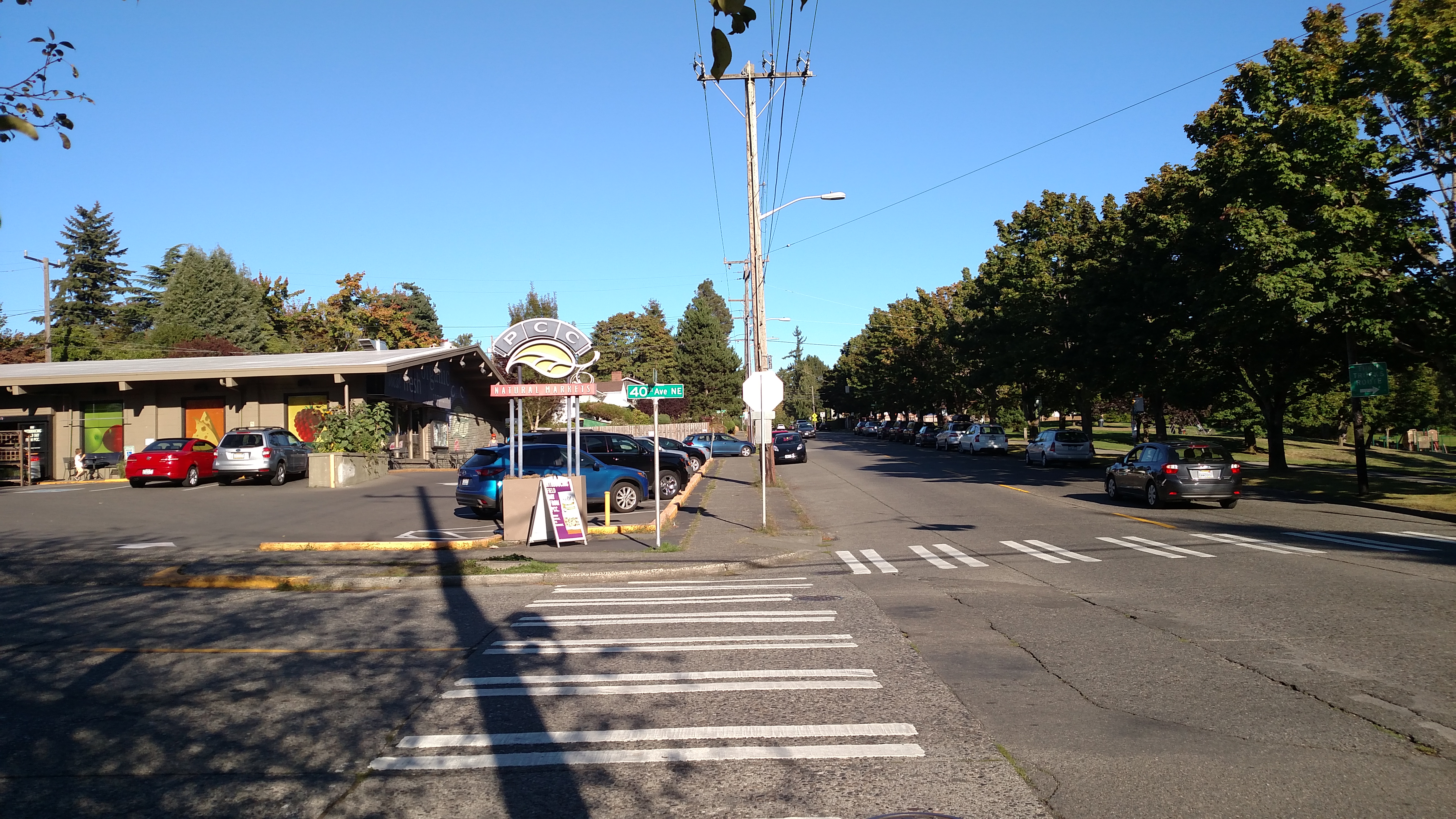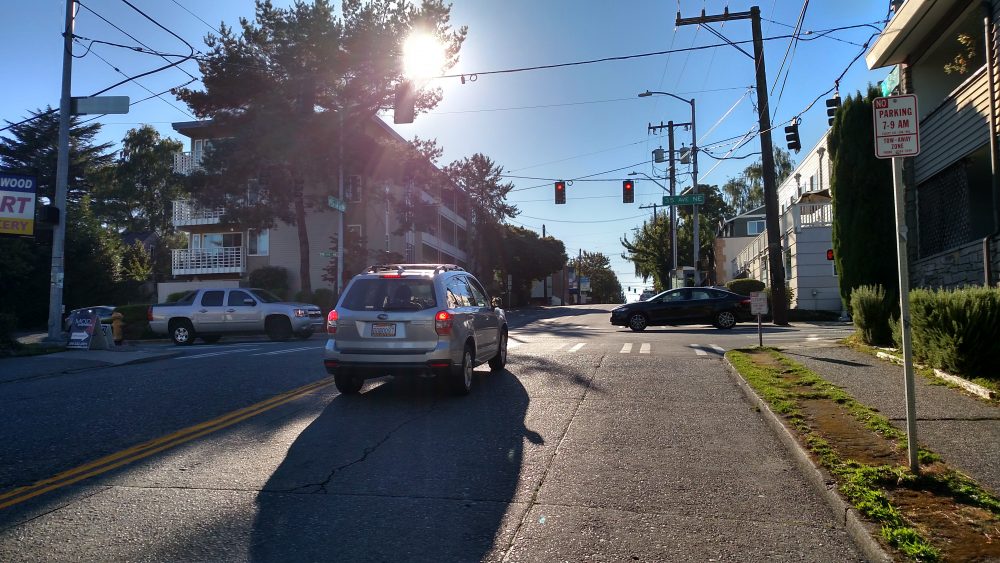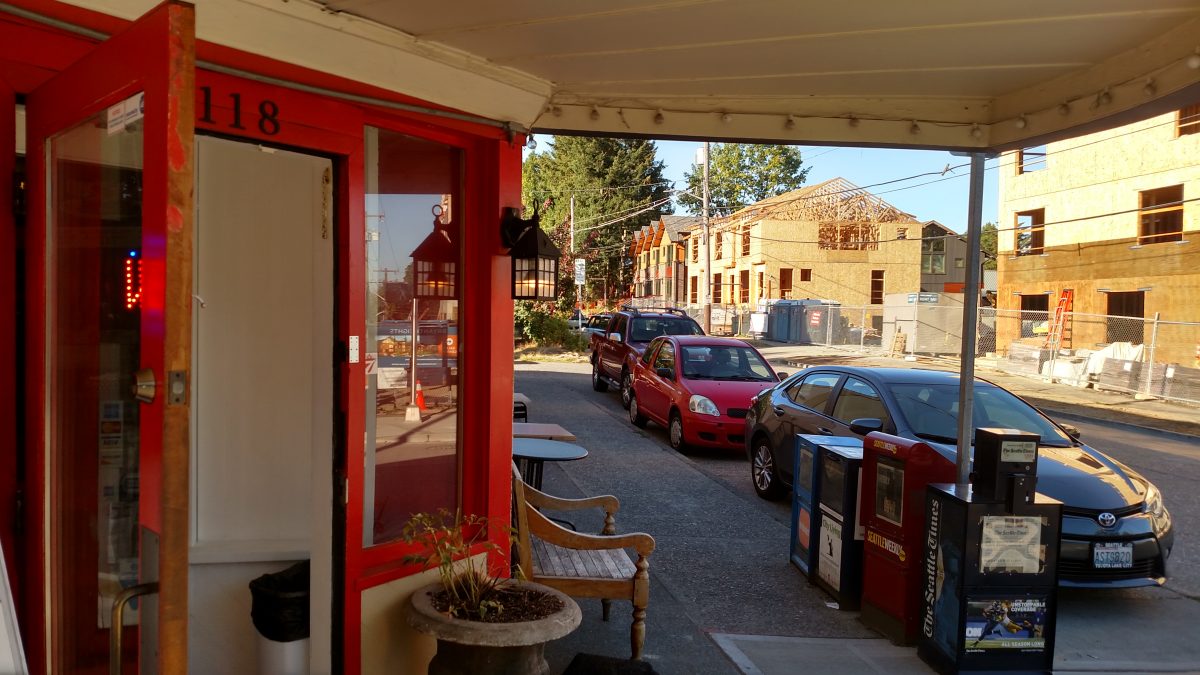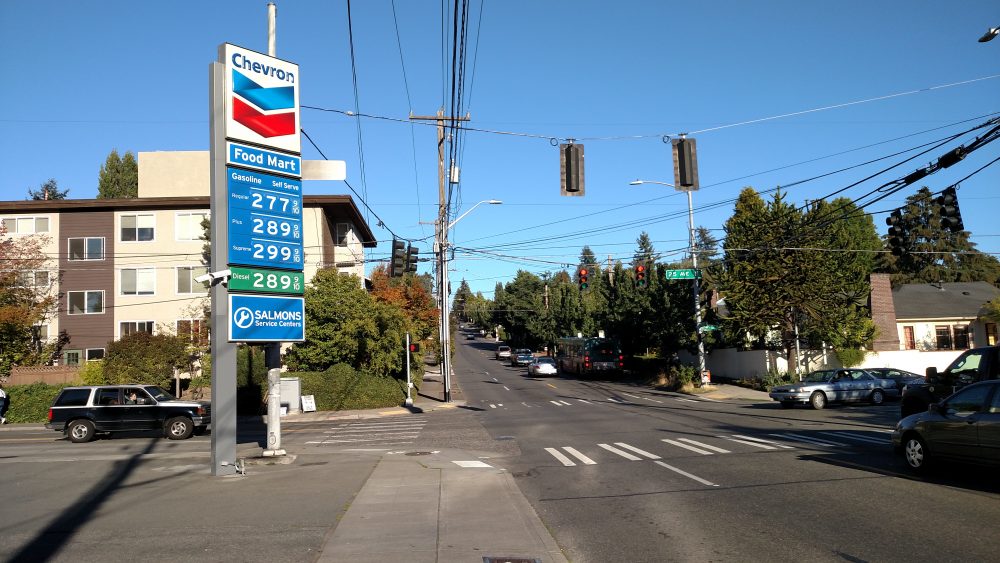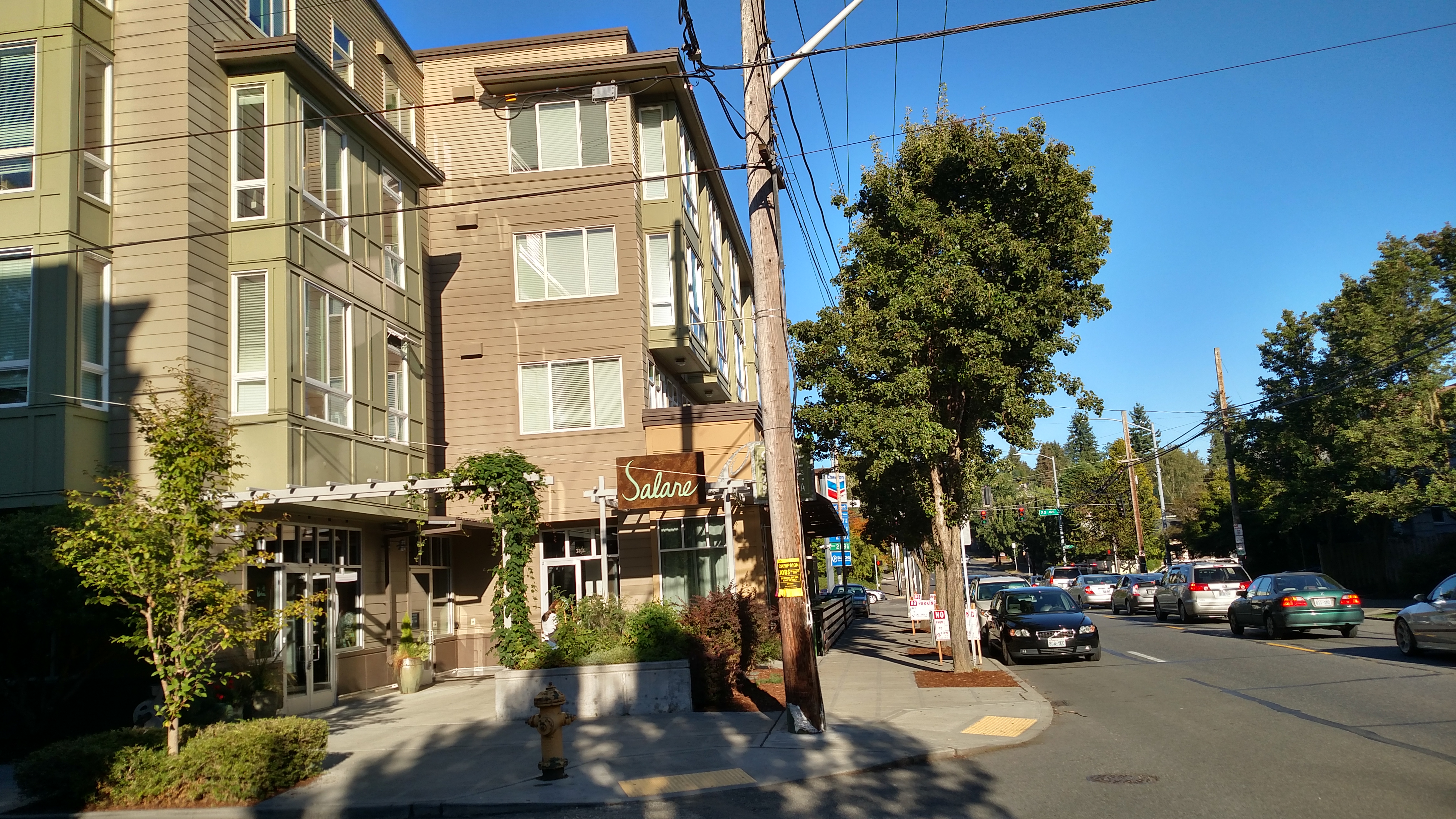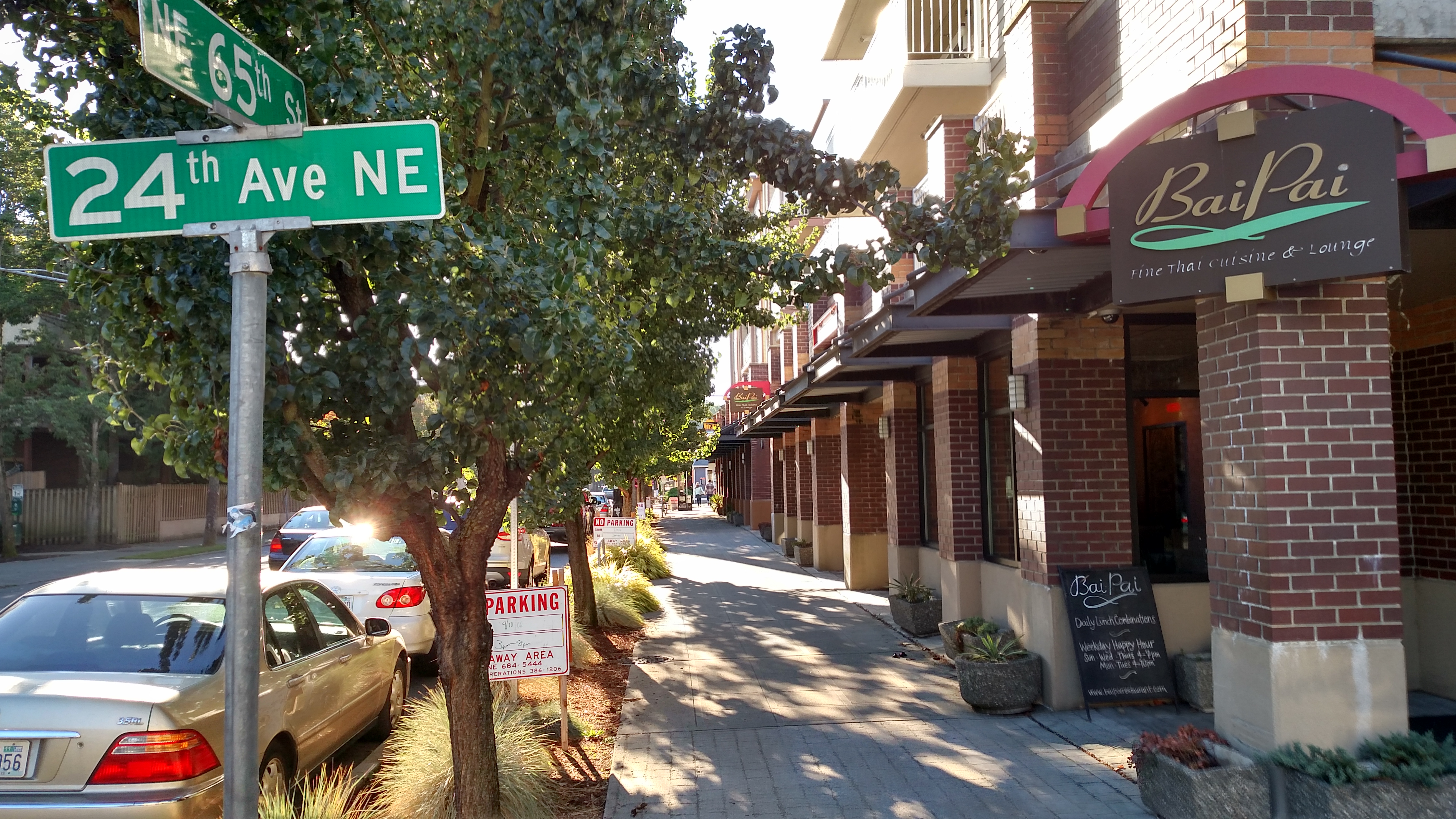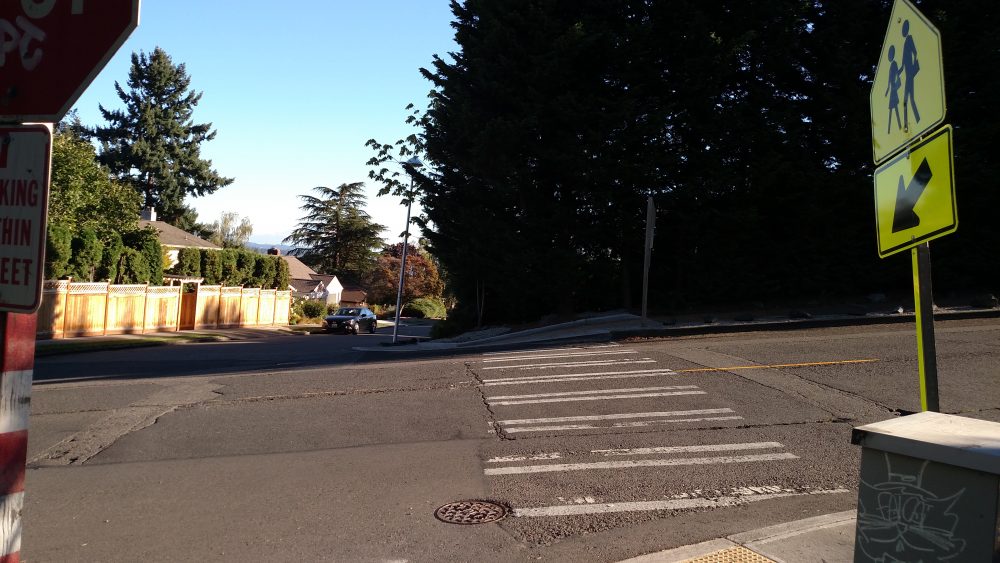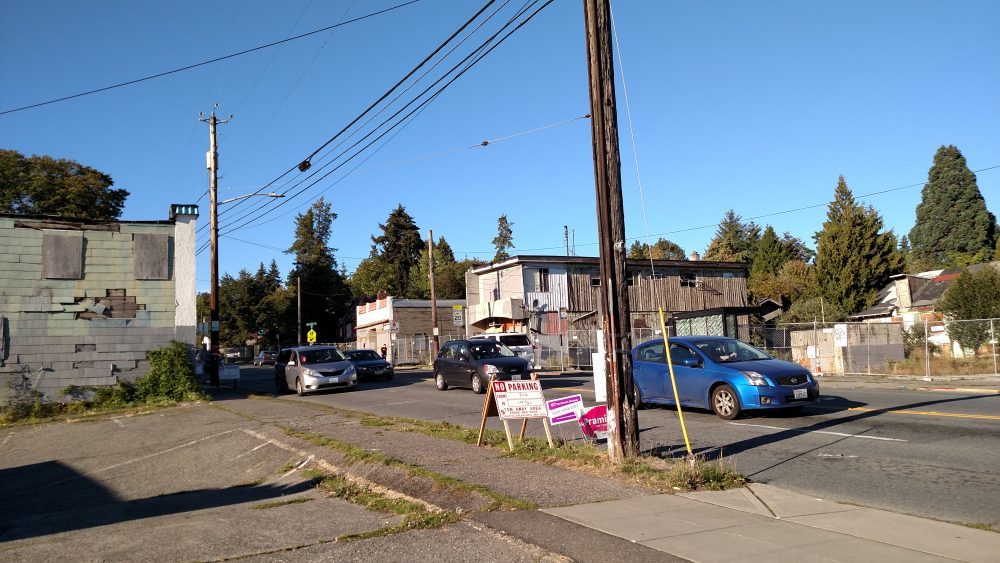 Tour Of The Route: NW 85th St
NW 85th St has been a focal point of development in North Seattle meaning the bus route would serve a rapidly growing community. It'd also serve two of Seattle's most popular parks in Golden Gardens and Green Lake.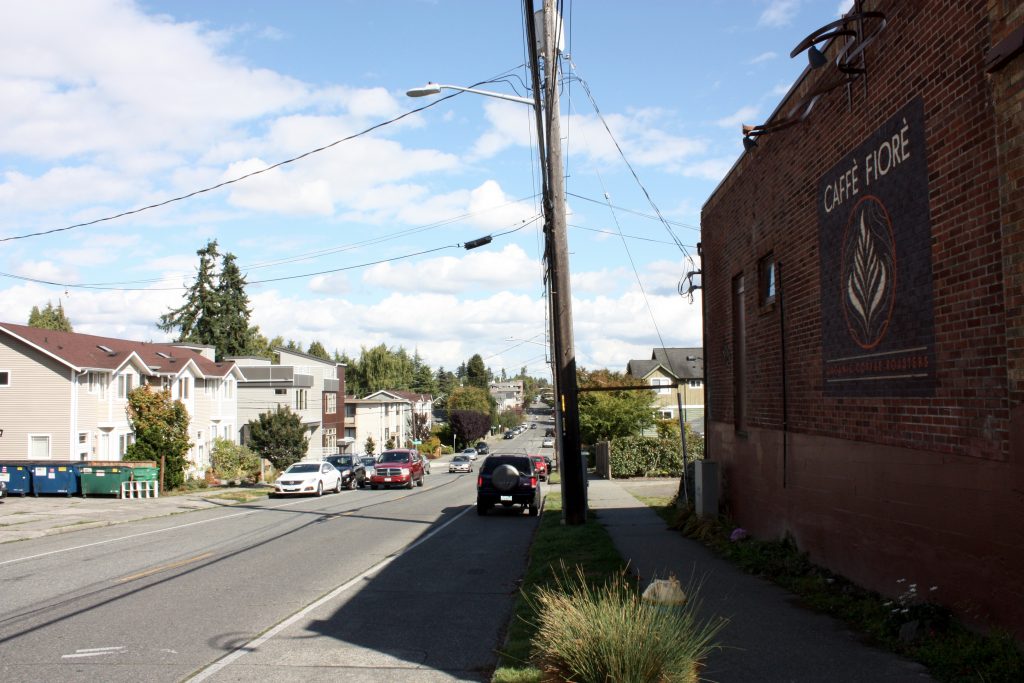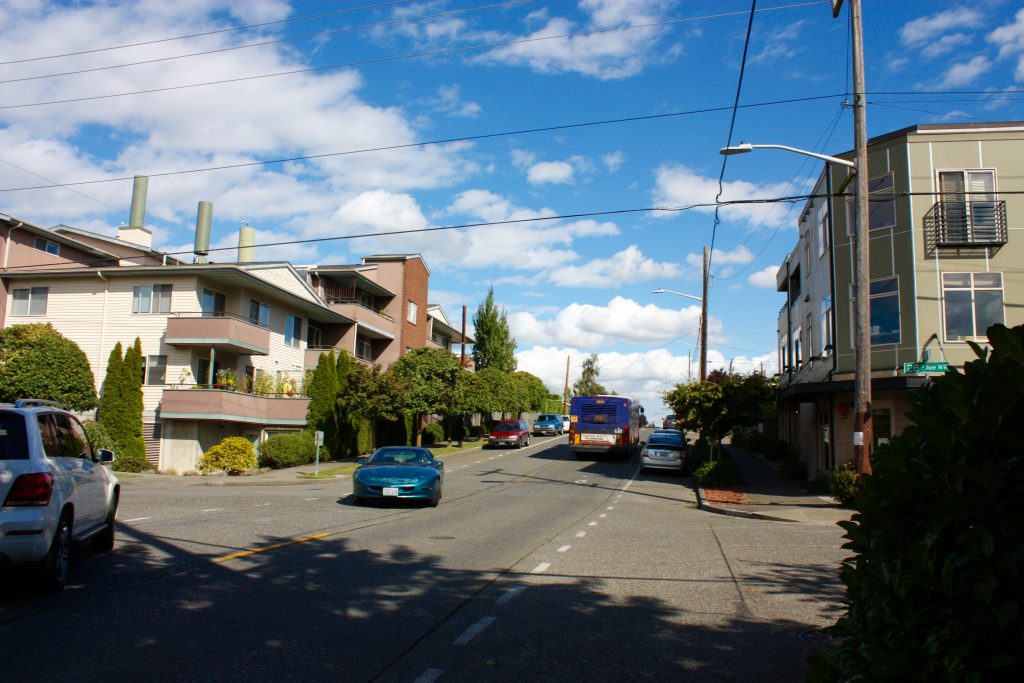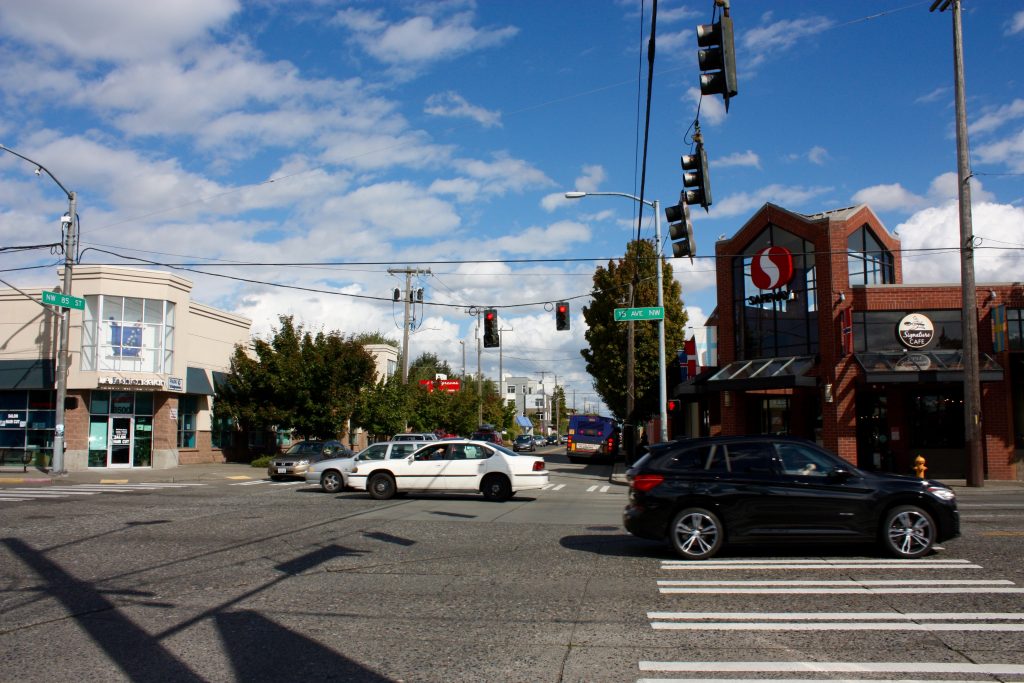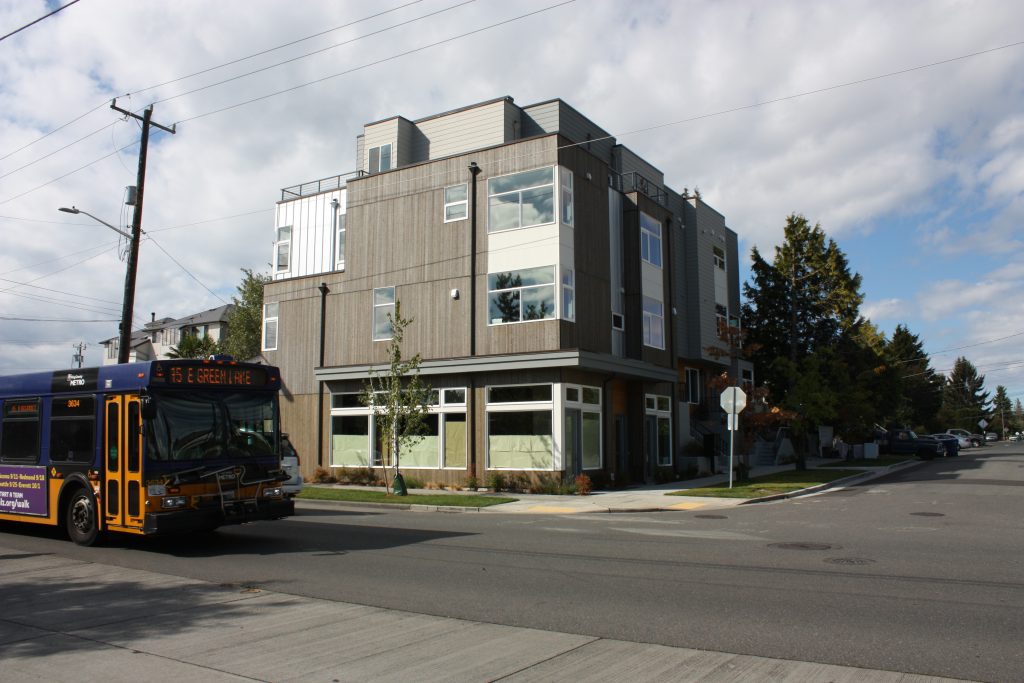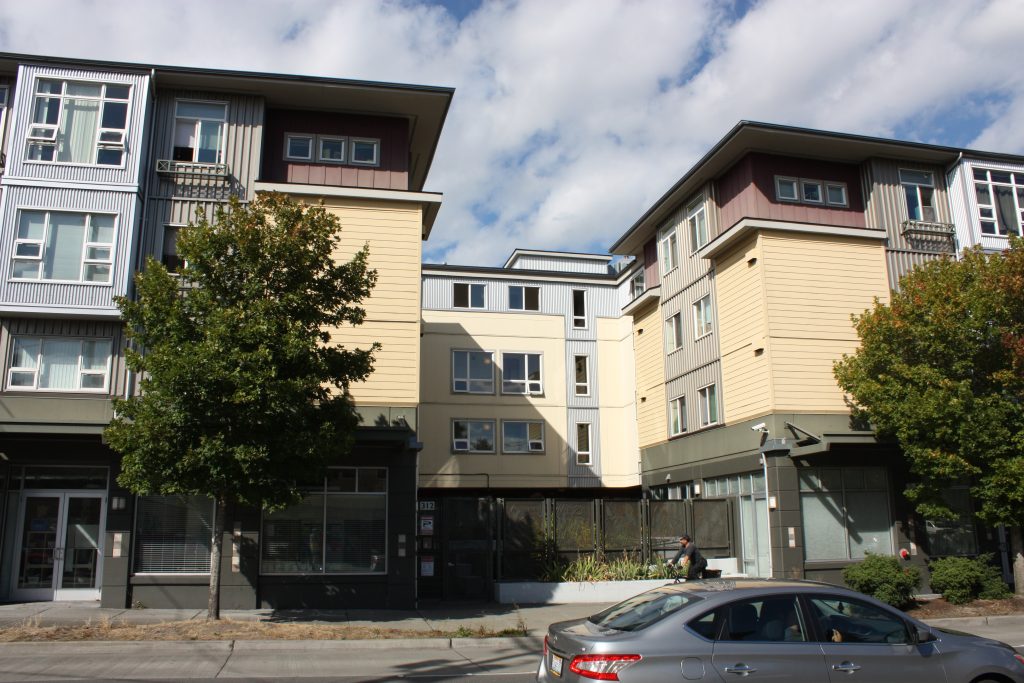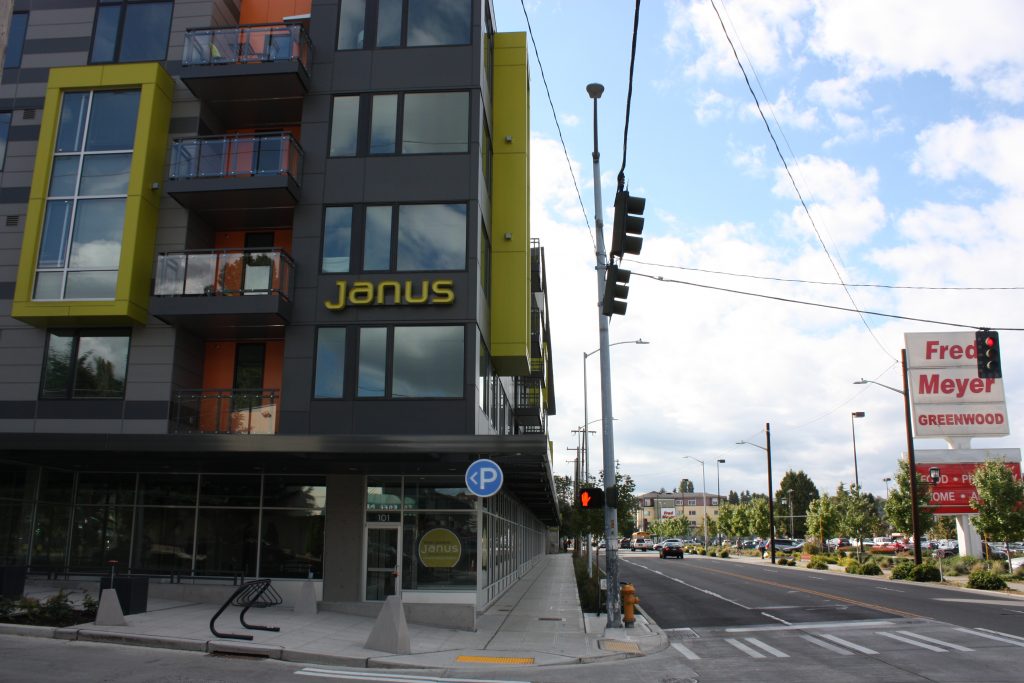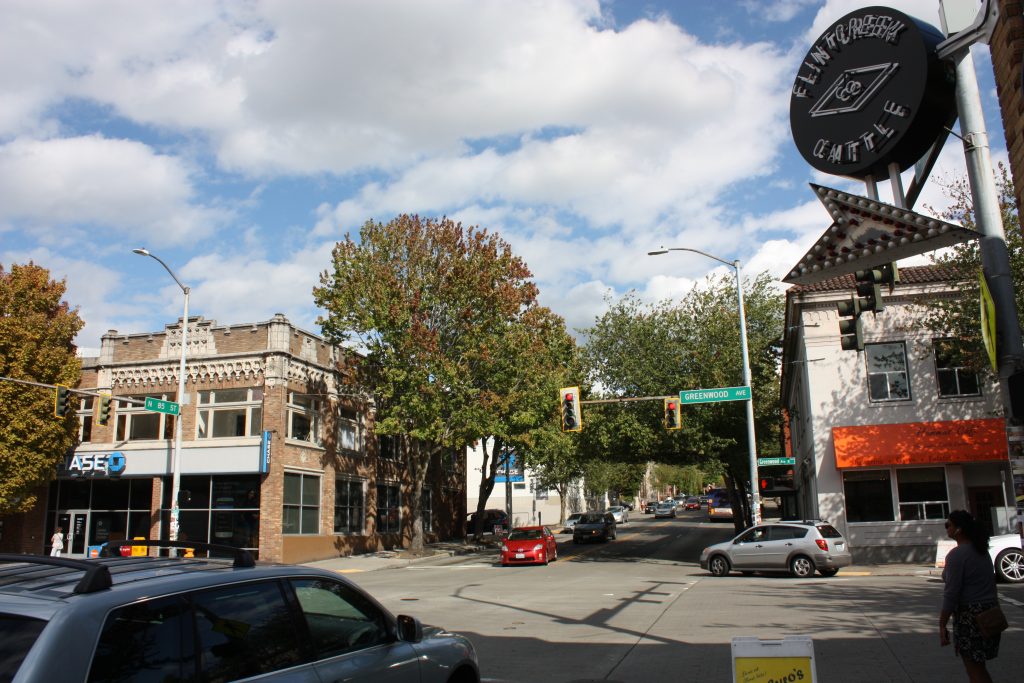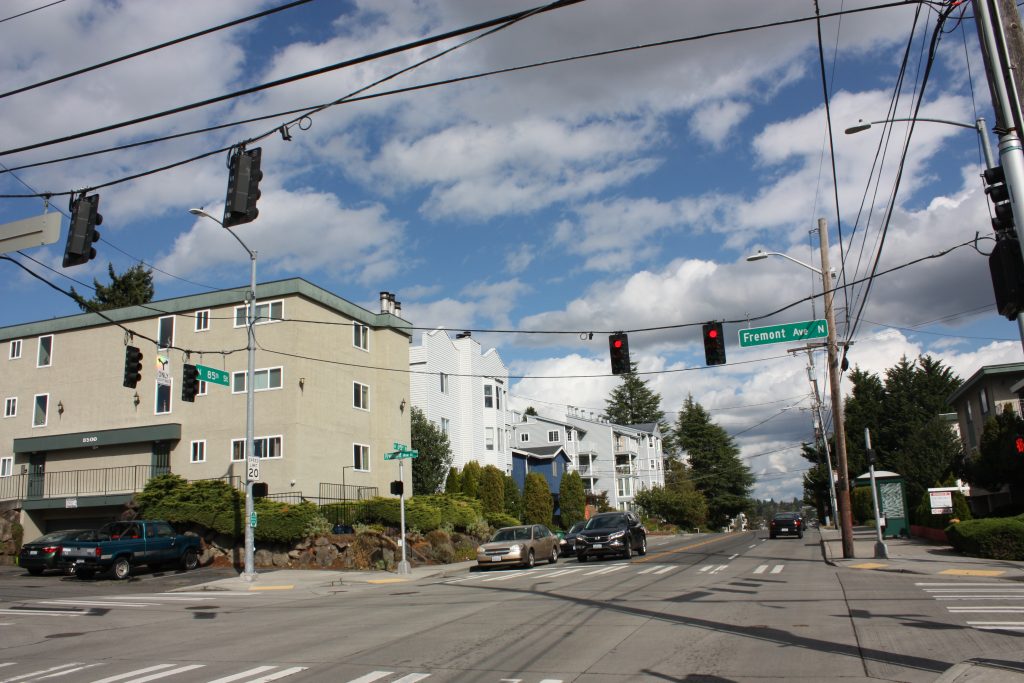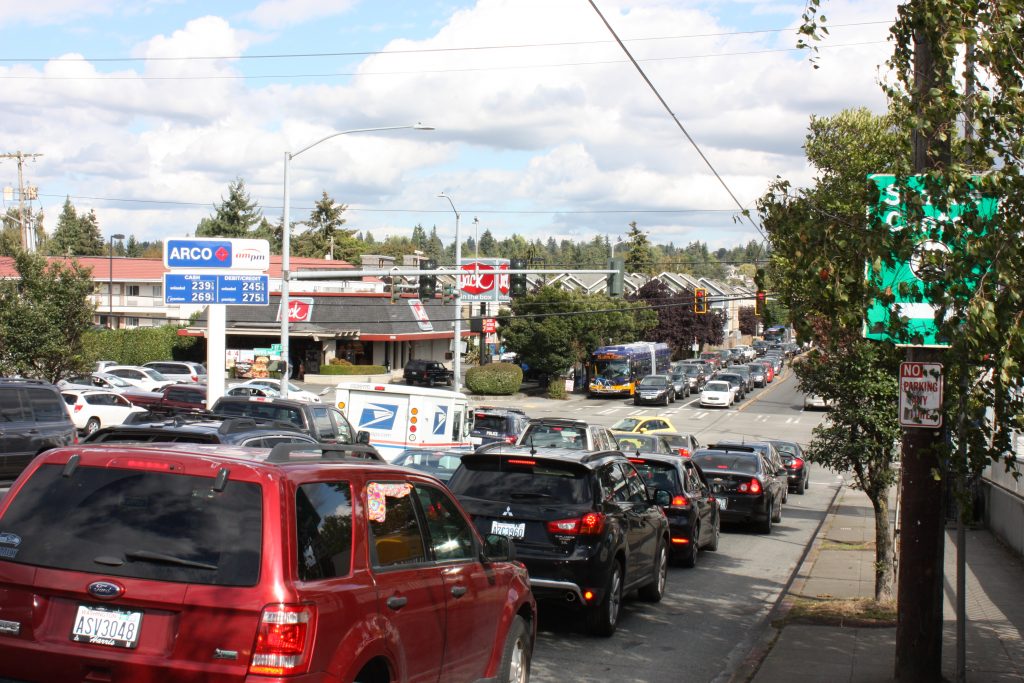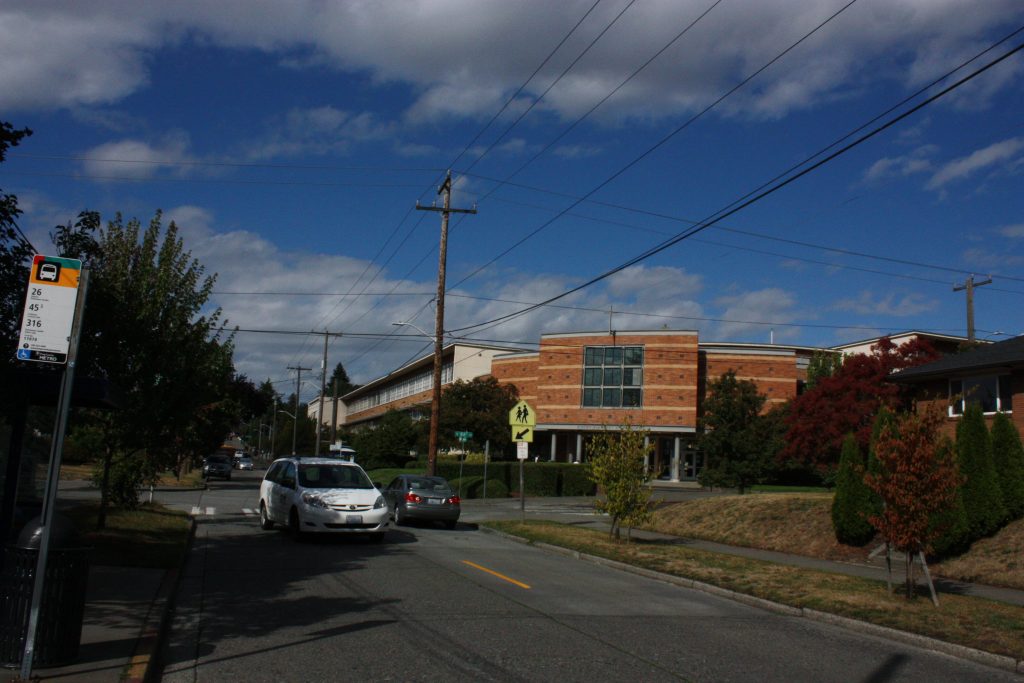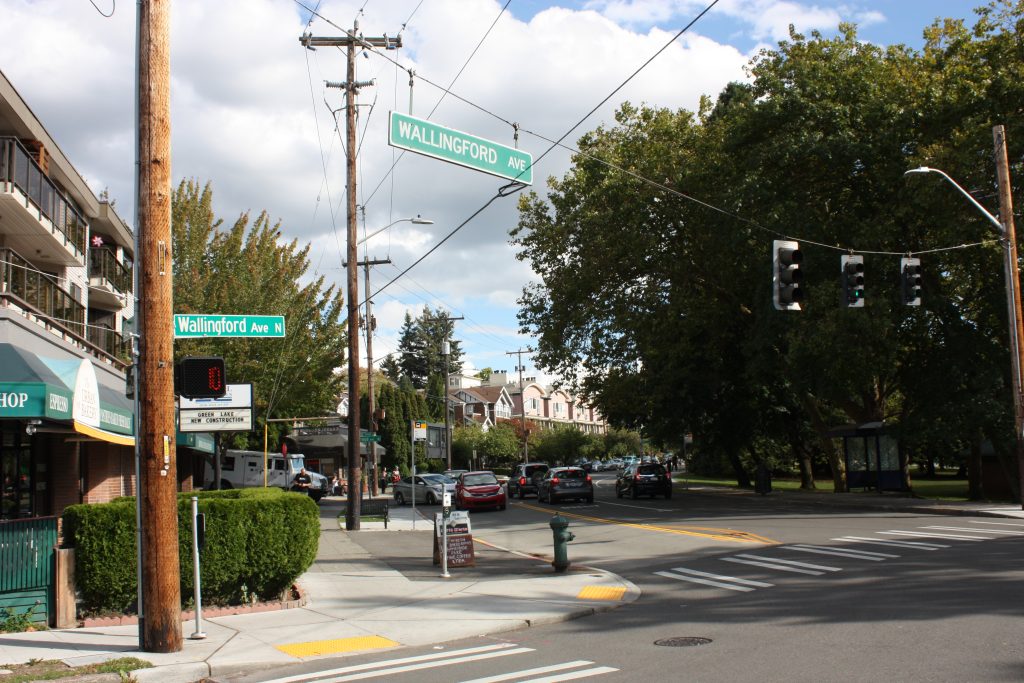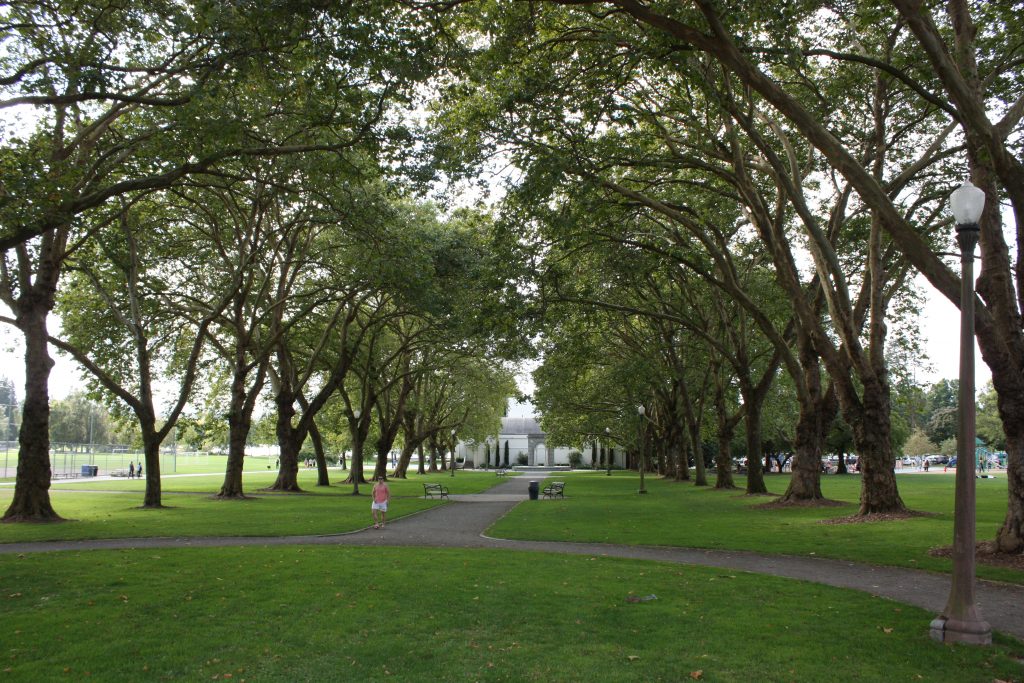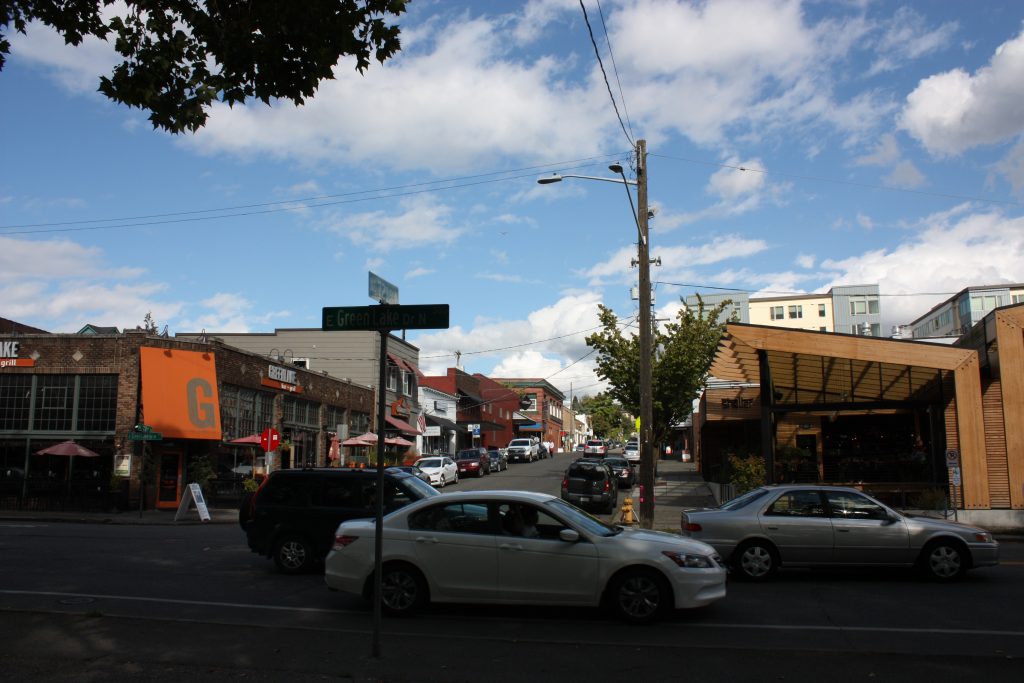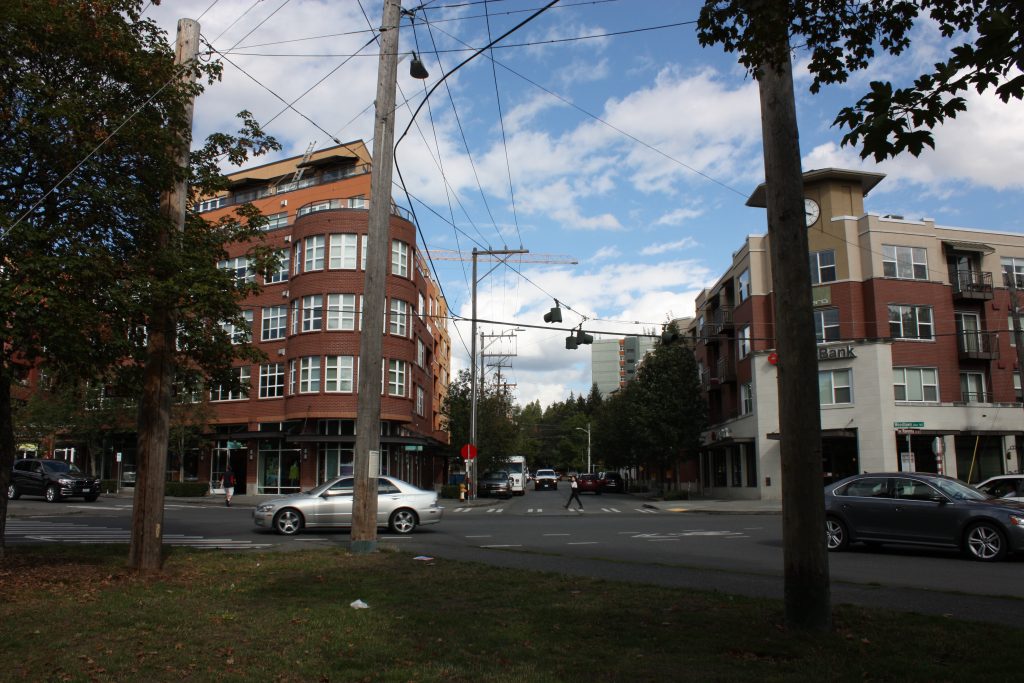 Alternative Routings
A simple 65th Street RapidRide from Puget Sound to Lake Washington is complicated by Green Lake being smack dab in the middle. A route could simply wrap around the lake before returning to 65th Street in Northwest Seattle; however, that alignment would also bring it close to the planned 44 RapidRide perhaps duplicating service somewhat.
NW 80th St is the other primary arterial between NW Market St and NW 85th St but it is narrower than 85th Street and also quite congested at peak hours.
However the future RapidRide is aligned, NE 65th St would be well served by a road diet that prioritizes pedestrians and transit.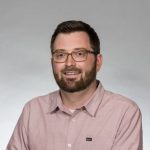 Doug Trumm is publisher of The Urbanist. An Urbanist writer since 2015, he dreams of pedestrianizing streets, blanketing the city in bus lanes, and unleashing a mass timber building spree to end the affordable housing shortage and avert our coming climate catastrophe. He graduated from the Evans School of Public Policy and Governance at the University of Washington in 2019. He lives in East Fremont and loves to explore the city on his bike.