The early consensus among Seattle mayoral candidates around adding housing options in single-family residential zones excited urbanists and those looking to expand affordable housing opportunities. The six leading mayoral candidates said they'd support missing middle housing types in single-family residential zones across the city–or at least pledges to "explore" it in the case of Jenny Durkan.
Durkan and our endorsed candidate Cary Moon prevailed in the primary and will square off in the general election–the outcome could have big implications for spreading growth equitably and enacting the inclusionary zoning requirements of Mandatory Housing Affordability (MHA) throughout the city. Allowing middle class housing types in every neighborhood would broaden our growth, and it'd also broaden our economic boom so people who work here can afford to live here, preventing Seattle from becoming a city for only the rich. Just how the political and technocratic process of unlocking missing middle housing would play out is still a mystery. Here are a few options:
Eliminate single-family residential zoning throughout Seattle. Replace with low-rise residential zoning that permits attached single family and multifamily.
Expand urban village boundaries to convert more of the surrounding single-family residential zones to low-rise residential.
Add new urban villages where they do no exist now, converting some single-family residential zones to low-rise and/or mid-rise residential.
One can argue "all of the above" would be best–technically they're all recommendations from the Housing Affordability and Livability Agenda (HALA) committee–or we could pick and choose from the approaches if some of them are blocked politically. Clearly, the status quo means urban villages shoulder a tremendous share of Seattle's growth, which contributes to growth progressing in an uneven and inequitable manner. In a recent press release, the Office of Planning and Community Development reported 85% of recent housing construction occurred within urban villages and centers:
Over the last 18 months, Seattle has added more than 10,000 new homes, with 85 percent of all housing construction occurring inside the city's urban centers and urban villages, according to recent permitting and construction data published in the Urban Center / Village Growth Report. Seattle's urban villages are identified in the Seattle 2035 Comprehensive Plan as the places to guide future population growth, a policy established in 1994. The Office of Planning and Community Development (OPCD) has found that recent housing growth is becoming even more focused in Seattle's densest neighborhood centers.
Adding new urban villages, let alone expanding existing boundaries is a major undertaking because it requires altering the Seattle 2035 Comprehensive Plan, which in the great Seattle tradition necessitates further process. We need to start steering the ship in that direction. The 2018 amendments to be considered for the Comprehensive Plan have already been selected, so we need to get our changes together by spring 2018 to be considered in 2019.
The Office of Planning and Community Development (OPCD) has indicated the latest batch of rezones will only include urban village expansions that were already officially considered in the 2035 Comprehensive Plan. Given the constraints, that's understandable since implementing the Mandatory Housing Affordability (MHA) program in the multifamily residential zones across the city is the first priority–and in a somewhat tenuous phase as it tip-toes through the Environmental Impact Statement process. But as that's accomplished, we should follow up by adding more multifamily residential zoning through urban village expansions and additions.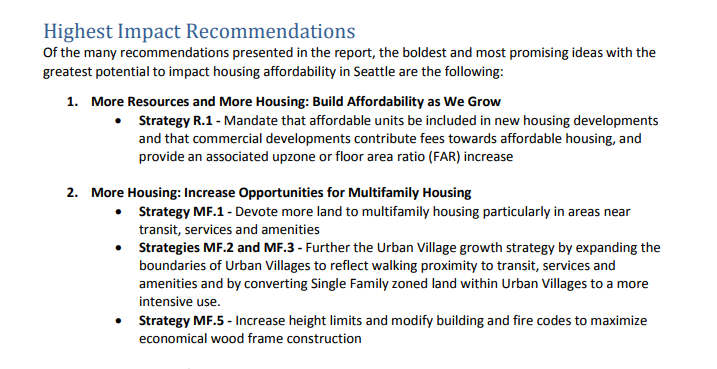 Updating The Comprehensive Plan
Back in 2015, The Urbanist endorsed aggressive urban village expansions building off Alex Brennan's recommendation for an "Alternative 5" to the 2035 Comprehensive Plan. Brennan recommended Wedgwood, Sandpoint, Magnolia, and Madison Park be added as urban villages and the board added to the list Upper Fremont, "Frelard" (also known as West Woodland), Westlake, Nickerson, Interbay, and Hillman City (which will get light rail with the Graham Street in-fill station). The inclusion of an infill light rail station at N 130th St (in addition to ST2 station already planned at 147th St) puts Haller Lake and Jackson Park on the map. These are all worthy additions.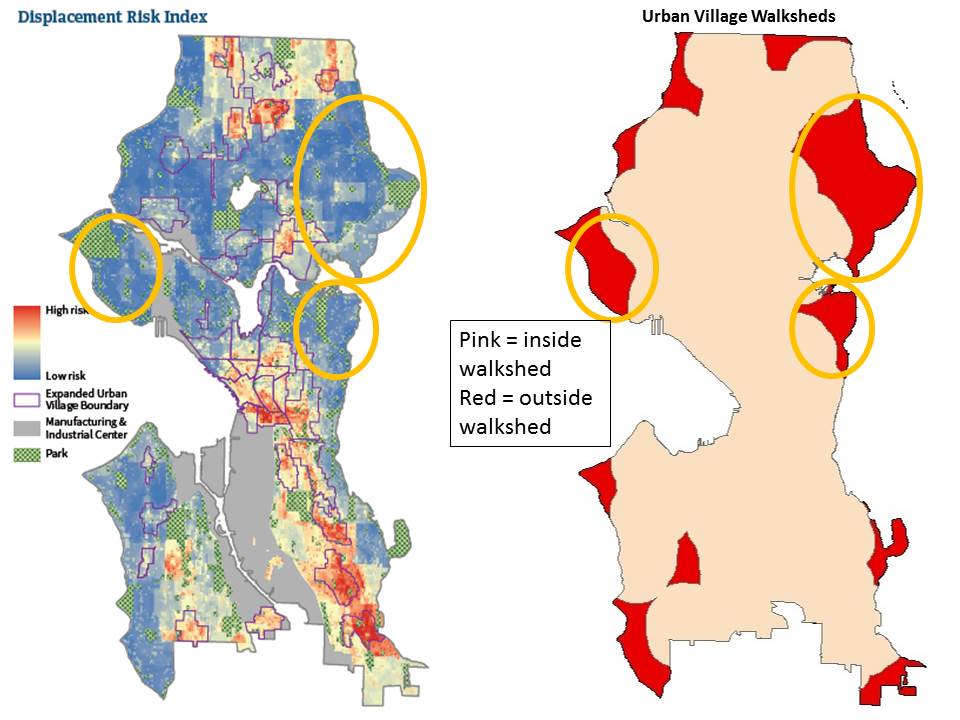 Spurring Transit Upgrades
Adding urban villages would add momentum to transit upgrade plans. Many rail advocates were disappointed to see the Ballard Spur cut from ST3, but adding urban villages at Sand Point, Upper Fremont, and West Woodland would bolster the case to add a crosstown subway in a future measure. It'd also invite us to add a Laurelhurst urban village–seemingly unlikely given some Laurelhurstians strong opposition to development, but great transit, a Burke-Gilman bike trail connection, and easy access to the University of Washington would make for a great urban village. A light rail line connecting Magnuson Park to the Ballard Locks would span seven miles and greatly improve mobility while facilitating the kind of densification entailed in adding four urban villages and expanding the three urban villages already on the route. In short, adding these urban villages helps to get us the Ballard Spur.
Make Skimpy Urban Villages Less So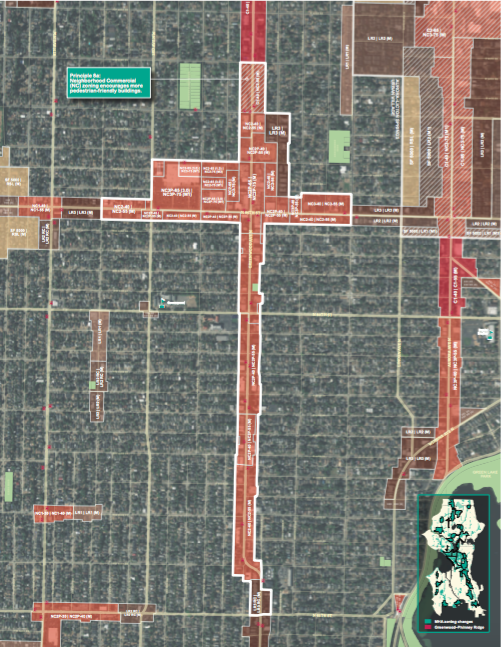 Another inequity called out in the HALA report: some urban villages are tiny. Compare the maps for yourself (screengrabs or interactive). The shapes and sizes are not consistent across the city, and some don't make sense. "Urban Village boundaries do not reflect logical and rational land use patterns or proximity to transit and services," the report states. "The City should expand Urban Village boundaries to areas within a 10 minute walking distance to frequent transit." Some of the most egregious offenders are Greenwood-Phinney Ridge, Upper Queen Anne, Wallingford, and the Admiral District. Fleshing out these skinny urban village bones is a great idea to come out of HALA.
Minimize Exclusionary Zoning
Expanding and adding urban villages helps get us to overcome our great obstacle of having only 10% of Seattle zoned for multifamily housing. The HALA report mentions this problem specifically:
Many Seattle residents and people who want to live in Seattle are frustrated in their search for an apartment, townhome, duplex or similar housing. Their opportunities are limited by the relatively small portion of Seattle's land zoned for multifamily housing (such as apartment buildings, condominiums, townhouses, duplexes, etc). In addition, only about 10% of the parcel land area is zoned for Lowrise (LR), Midrise (MR) or Highrise (HR)5 multifamily housing. In areas of the city where new multifamily development is feasible and where demand is highest (i.e., where people want to live, based on access to amenities, transit and other livability factors), development sites are in short supply.
That 90% of Seattle's land contributes very little to new development highlights the need to either A) to end single-family residential zoning as we know it or B) significantly add the amount of land that is within urban villages. Missing middle housing types like rowhouses and courtyard apartments are more compatible with single-family areas than some folks believe and can coexist beautifully even in sanctified craftsman bungalow land.

Opening up Seattle to missing middle housing types would allow a different type of developer to build, one that doesn't have the resources of say a Vulcan Real Estate to build high-rise towers on exorbitantly expensive South Lake Union parcels but could afford to build a modest building with a dozen apartments. It'd likely entice more people to become builders and do their own part to build the middle class into the future of Seattle. The change would take the MHA program truly city-wide building affordable units in every neighborhood. It'd also give non-profit developers and Seattle Office of Housing more options–particularly when it comes to finding less expensive land to develop–allowing them to build more spaces guaranteed to low-income folks in future Seattle.
Finally, some missing middle housing type could exist within single-family residential zones if we changed Seattle's development standards rather than the zoning itself. Right now we permit only detached single family homes, which can be quite large but house just one family. We could change those development standards to allow attached single-family dwellings like rowhouses, townhouses, and courtyard apartments. The building sizes wouldn't necessarily be larger than the mansions we are seeing go up in single-family Seattle but instead of catering to one very wealthy family, we could cater to half a dozen middle class families on the same lot.
This is along the lines of the Ban McMansions, Legalize Rowhouses idea I proposed in January, which was based on a program Portland is implementing. The development standards change may not need to go though the Comprehensive Plan process, but it would need to go through an environmental review process, including possible preparation of an Environmental Impact Statement (EIS). We've seen more modest changes to allow backyard cottages and granny flats tripped up by a lawsuit on the grounds the City didn't do a full EIS. Since we can theoretically start an EIS sooner than we can get a Comprehensive Plan amendment considered, this could be an attractive route to take. The City may even be able to apply some of the legwork it's now doing on the backyard cottage EIS to the next EIS on more sweeping changes.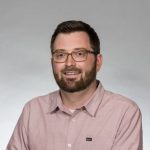 Doug Trumm is publisher of The Urbanist. An Urbanist writer since 2015, he dreams of pedestrianizing streets, blanketing the city in bus lanes, and unleashing a mass timber building spree to end the affordable housing shortage and avert our coming climate catastrophe. He graduated from the Evans School of Public Policy and Governance at the University of Washington in 2019. He lives in East Fremont and loves to explore the city on his bike.