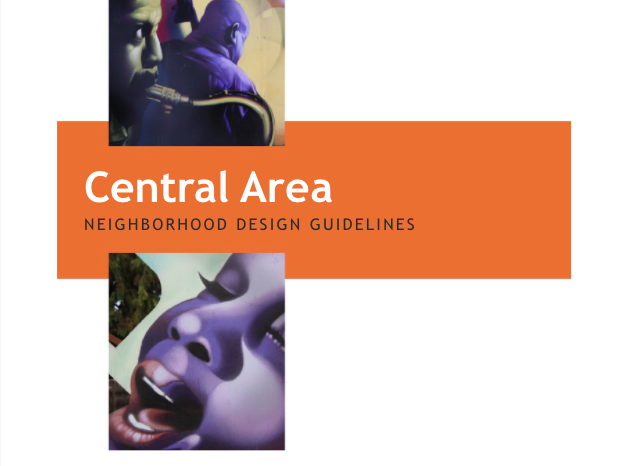 On Monday, the Seattle City Council commissioned design guidelines and a new design review board specifically for the Central Area. The design program will hopefully retain local culture and sustain the historically Black community through sensitive development initiatives. Also on the docket, the city council approved legislation to support energy efficiency programs through Seattle City Light and a new work plan that could lead to reforms in the ride-hailing industry.
Central Area Design Guidelines and Design Review Board Commissioned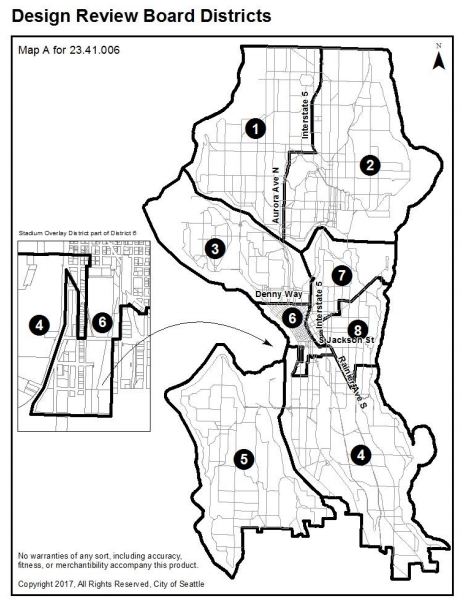 The city council approved new design guidelines specifically for the Central Area and established a design review board to the cover the geographic area. While citywide design guidelines will still apply to the Central Area, the new neighborhood design guidelines will provide additional detail on how development subject to design review should respond to the local context and neighborhood character. This all comes on the heels of an urban design framework that led to land use changes last year along 23rd Avenue where most development in the Central Area is occurring. The urban framework was the result of several years of community collaboration.
The design review changes mean that five new community members will be commissioned to oversee the design review process in the Central Area. The jurisdictional purview of the East and Southeast Design Review Boards from which the eighth design review is being carved out will also be slimmed down slightly. However, the East Design Review Board could occasionally hold meetings in the Central Area.
The design guidelines provide a clear connection to the history of the Central Area as a traditionally Black neighborhood, but which many ethnic groups originally called home.
"One of the first settlers of what we now know as the Central Area, William Grose, was an African American who arrived in Seattle in 1861 and soon became a successful businessman," the design guidelines state. "He owned and operated a restaurant and a hotel in Downtown Seattle, while building a home on his 12 acres of land between what is now East Olive Street and East Madison Street at 24th Avenue. The area attracted other African Americans and became one of the first Black settlements in Seattle, with a settlement of single, Black transient workers around Jackson Street, and middle-class Black families near East Madison eventually merging to form what we currently call the Central Area."
The design guidelines also document the reprehensible practice of "redlining" that kept out Black families from other neighborhoods in the city and focusing them to the Central Area.
"…After World War II housing discrimination and restrictive real estate covenants in other areas of the city forced Seattle's growing Black population into the Central Area," according to the design guidelines. "This, along with the movement of the Central Area's Jewish, European American, and Japanese American residents to other parts of the city made the Central Area a primarily Black neighborhood. While many of the buildings left behind were repurposed by the community, the neighborhood suffered from neglect in the form of discriminatory investment practices and 'redlining'. These restrictions prevented most African Americans from buying, improving, and developing property for most of the nearly seventy years they remained majority occupants of the Central Area."
This slideshow requires JavaScript.
In response to this context, the design guidelines seek to "build on local cultural assets" and embrace the principles of race and social equity. The design guidelines rightly concern themselves with several key issues that affect the local area and could help achieve better outcomes under the topic areas of site and context, public life, and design concept. Some of these include:
Ensuring that development responds to local topography, particularly through the use of terraces, stoops, or stepped facades or landscaping to adjust to transitions. Much of 23rd Avenue and streets east or west of it are hilly.
Encouraging the use of various urban design strategies to transition the scale of new development appropriately through massing, articulation, building entrances, facade modulation, and interior portals.
Preserving structures through adaptive reuse and rehabilitation, using high ceilings and transoms for ground floor uses, and taking cues from local development.
Employing materials and textures with very bold and vibrant colors that create a strong connection to the local pattern.
Developing open spaces that are located in such a way that they are accessible and visible to the public.
This slideshow requires JavaScript.
While the design guidelines do not address sub-topics of walkability, active transportation, and project uses and activities, the citywide guidelines will still provide specificity in those areas. Additionally, the design guidelines uniquely provide very localized design guidance where a development falls within a designated Influence Areas, Character Areas, or within several hundred a Cultural Placemakers:
Guidance on history and heritage, such as reserving blanks wall for murals and art as well as providing culturally-appropriate amenities (e.g., basketball hoops and chess boards), apply to Influence Areas.
Guidance on Character Areas are broken out by the three nodes on 23rd Avenue (Union Street, Cherry Street, and Jackson Street) and encourage developments to generally respond to unique community assets through design.
Guidance on developing active and visual elements through street furniture, facades, landscaping, and lighting apply near Cultural Placemakers to emphasize those community assets.
Implementation of the changes is expected to take place in July when, presumably, a new design review board will be in place.
Committing to Energy Efficiency Programs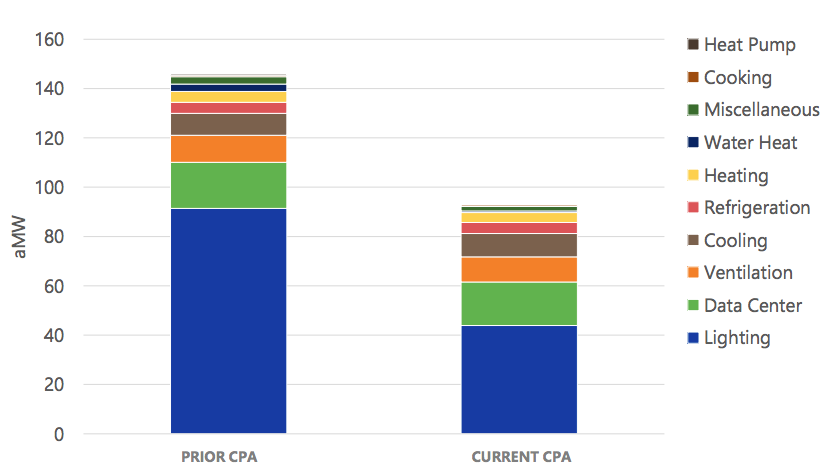 Seattle City Light has long been at the forefront of energy efficiency and has made big strides at reducing per capita energy consumption in the city. This is especially important for a city that is growing by leaps and bounds. Reduced per capita energy consumption means that Seattle City Light has less need to develop net new energy sources, which can be costly to ratepayers. However, much of the energy efficiency efforts have been focused on lighting which may be reaching the point of diminishing returns. LED lights have revolutionized the reduction of power for many years, but Seattle City Light wants to turn to largely untapped areas of energy consumption that could get more efficient.
With this in mind, Seattle City Light went to the city council for authorization to develop new programs focused on commercial customers that can more holistically invest in deep energy efficiency solutions. The city council granted an expansion of the existing energy program, referred to as MEETS program, and established a brand new pilot program built on a similar premise. While the customers that could qualify for these programs represent less than 10% of Seattle City Light's total portfolio, the programs could mean huge energy efficiency gains, thousands of green jobs, and large savings to building owners and tenants.
The MEETS (Metered Energy Efficiency Transaction Structure) was originally pioneered for the famed eco-friendly Bullitt Center on Capitol Hill, which uses deep energy efficiency techniques. MEETS allows the building owner to be billed for the metered rate of energy use plus the difference between delivered power and baseline assumed use if no major energy efficiency improvements had had been made. This difference is known as metered energy efficiency and is paid back to the original developer who can send those revenues to investors. The MEETS agreement for the Bullitt Center is slated to last 20 years and has already shown substantial benefits to Seattle City Light, tenants, and the building owner under the arrangement.
The expansion of MEETS will allow up to seven years of individual contracts with developers of new construction or remodels that commit to deep energy efficiency investments. This timeline effectively provides time for construction or retrofitting and then five years of programmatic benefits. The new program is being called Pay-for-Performance (P4P) because of how it is structured. P4P will not require going through lengthy checklists identify buckets of planned energy efficiency techniques to be used for qualification. Instead, Seattle City Light will look toward overall performance by customers and certain project aspects. Typically, large projects with significant ability to implement deep energy efficiency will be able to join the program.
Similarly, the city council approved a new pilot program called Energy Efficiency as a Service (EEaS). The pilot program will authorize Seattle City Light to select up to 30 buildings, whether new or existing, to participate up to 20 years. The goal is to use many of the practices learned from MEETS through the Bullitt Center in a wider array of building types before implementing a full-scale network-wide program. Specifically, Seattle City Light will welcome participants in the pilot program that exhibit different features, such as office and multifamily buildings, master-metered and sub-metered buildings, retrofits or new construction, and various investor and lease situations. Throughout the pilot program, Seattle City Light will report on the performance and results.
Ride-Hailing Work Plan
The Seattle City Council separately approved a work plan to look into how citywide ride-hailing policies should be reformed. This would affect drivers, consumers, and companies in the taxicab, for-hire, and app-based ride-hailing arena. The work plan directs city officials to work with operators to gather data on their services in the city so that the city council has sufficient information to review possible policy changes. Specifically, the city council wants data on:
How many hours that drivers work;
Trip information such as number of trips, distances that passengers travel, and distances to pickup passengers;
How much is paid in fares for service; and
How much drivers were paid last year.
The city council has directed the ride-hailing industry to respond with anonymized information by the of May.
Several policy recommendations could be made by the city council later this year with initial recommendations expected by early summer. One key priority could be to establish a minimum base fare to ensure fair compensation of drivers. Right now, many drivers assert that they are making far below the citywide minimum wage standards for the service they provide. The city council has indicated that $2.40 could be the base rate, but analysis of a variety of factors will need to made first to determine if that is even in the ballpark of a fair standard.
Taking a wider lens, the city council has outlined a desire to further reform the regulatory environment of the ride-hailing industry to harmonize the differences while being fair to all parties. This involves several planks, such as working with King County to coordinate a "regional license system," allowing for-hire drivers to move toward a metered system like taxis, changing insurance standards to reduce barriers and costs, creating a "bill of rights" for both drivers and passengers, and addressing accessibility to name a few.

Stephen is a professional urban planner in Puget Sound with a passion for sustainable, livable, and diverse cities. He is especially interested in how policies, regulations, and programs can promote positive outcomes for communities. With stints in great cities like Bellingham and Cork, Stephen currently lives in Seattle. He primarily covers land use and transportation issues and has been with The Urbanist since 2014.