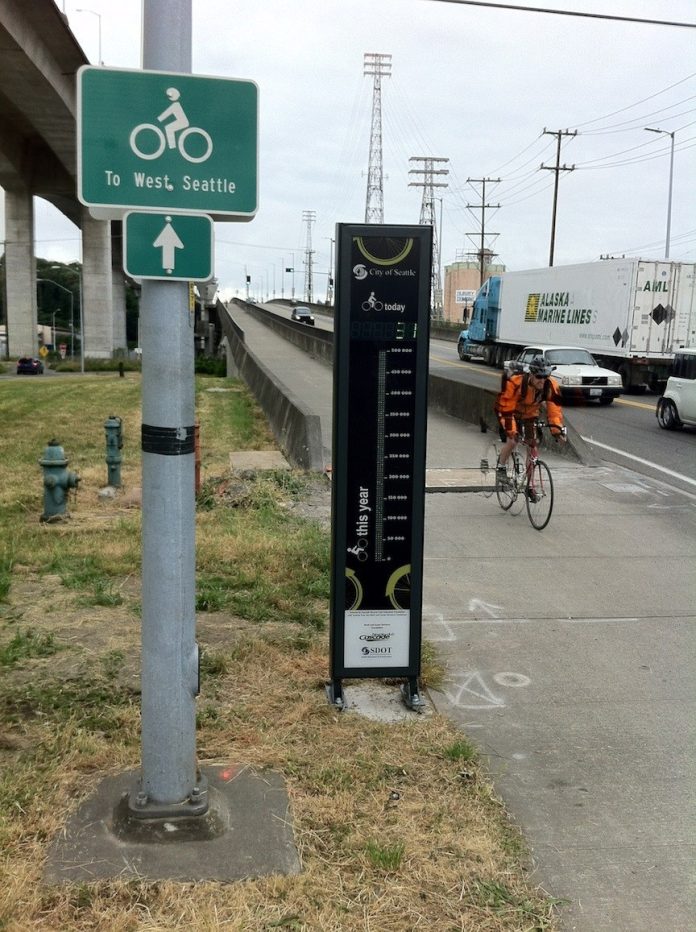 In what proves to be an unpredictable year, the communities of West Seattle, SoDo and the Duwamish Valley were shocked by the sudden closure of the West Seattle Bridge. The massive concrete structure supported an average of 100,000 trips a day until its abrupt closure in late March. The discussions amongst the community were instantly frantic, full of fear and blame, and included unreasonable demands from some residents who were unsure of what this could mean for the industry and livability of their neighborhoods.

The sudden loss of the West Seattle Bridge is also a big opportunity. What is possible for the future of transportation in our corridor, a large peninsula which houses a marine cargo terminal in the midst of a $300 million infrastructure improvement, and includes Duwamish Valley neighborhoods with the worst air quality in our city? Our looming climate crisis does not pause for a pandemic, and transportation is the leading cause of emissions in our state. Coupled with uncertainty of infrastructure funding due to economic factors and an election year, we have to start closer to the ground by improving our existing roadways and discouraging private vehicles.

In recent conversations, we've discussed what it's going to take to get those curious about cycling out of their cars and onto bikes. To get the less confident riders to hop on bikes to get downtown, we need protected bike routes that don't stop short at busy intersections and provide safe crossings for major arterials and freight routes. We marvel at the improved bike lanes and protected intersection at S Columbia Way and Beacon Ave S every time we pass by.

Transit was our current preferred way of getting to the city core and should continue to be prioritized, but is looking less reasonable for many riders as buses will suffer from the same fate as cars–stuck in traffic on arterials, crawling toward smaller-capacity bridges. Transit service could be further restricted due to the dip in revenue from the recession and constricted capacity due to social distancing recommendations to combat the COVID-19 outbreak.

During the "Stay Home, Stay Healthy" order, I've observed an uptick in cyclists and pedestrians composing more of an ALEGRA (all ages, languages, ethnicities, genders, races, and abilities) representation than before. Discouraging driving with simple "local access only" signs on Seattle's "Stay Healthy Streets" has given a variety of people space to stay healthy and use our streets in ways otherwise discouraged. We cannot miss this opportunity to capitalize on the increase of safe and green transportation as we plan for years without the West Seattle Bridge.

Moving past unreasonable demands for instant pontoon bridges to downtown, widening existing roads and building new ones to accommodate more road volumes through neighborhoods to feed to limited capacity drawbridges, West Seattle Bike Connections (WSBC) took an honest look at our situation. In no way are we able to accommodate the volumes of car traffic the West Seattle Bridge averaged in recent years. Nor should we. Planning for a scenario where we do not limit the amount of private vehicle trips through our neighborhoods ensures we will be looking at an even worse road safety crisis and awful commute times. Frustrated drivers clogging our streets guarantees our most vulnerable road users will become even more at risk of injury or death due to our current car-centric road designs.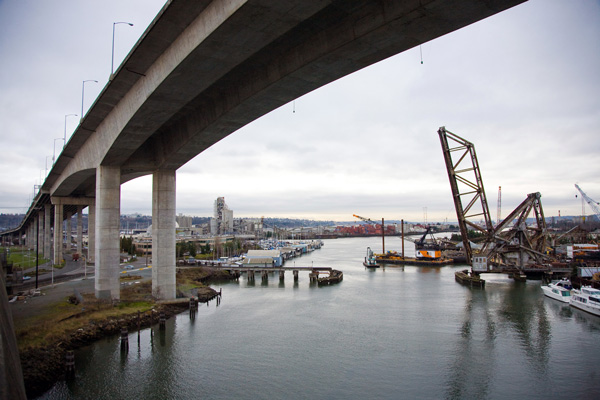 West Seattlites experienced microcosms of this during the SR-99 work where our neighborhood greenway that connects to the West Seattle Bridge Trail was taken over by car drivers creating two same-direction lanes of travel, boxing cyclists out of the street and creating unsafe crossings for pedestrians. Everyone has a story of aggressive driver behavior, but not everyone lives to tell it or advocate for change.

This is an opportunity to rethink how we create people-centric roadways for the communities of West Seattle, SODO, and the Duwamish Valley. West Seattle Bike Connections has been advocating for bike infrastructure, traffic calming, safe routes to school, and safe crossings for several years. We must start by expediting long-awaited and hard-fought safety improvements (such as the Delridge Way SW and East Marginal Way projects), safe crossings to transit, and protected routes for cyclists while continuing to keep our roadways accessible for essential car trips. That is the way we adapt without the busiest road in the city. In a memo written last week to the city, WSBC outlines ways to "encourage or incentivize as many people as possible to use bikes or transit, or both, instead of driving private vehicles."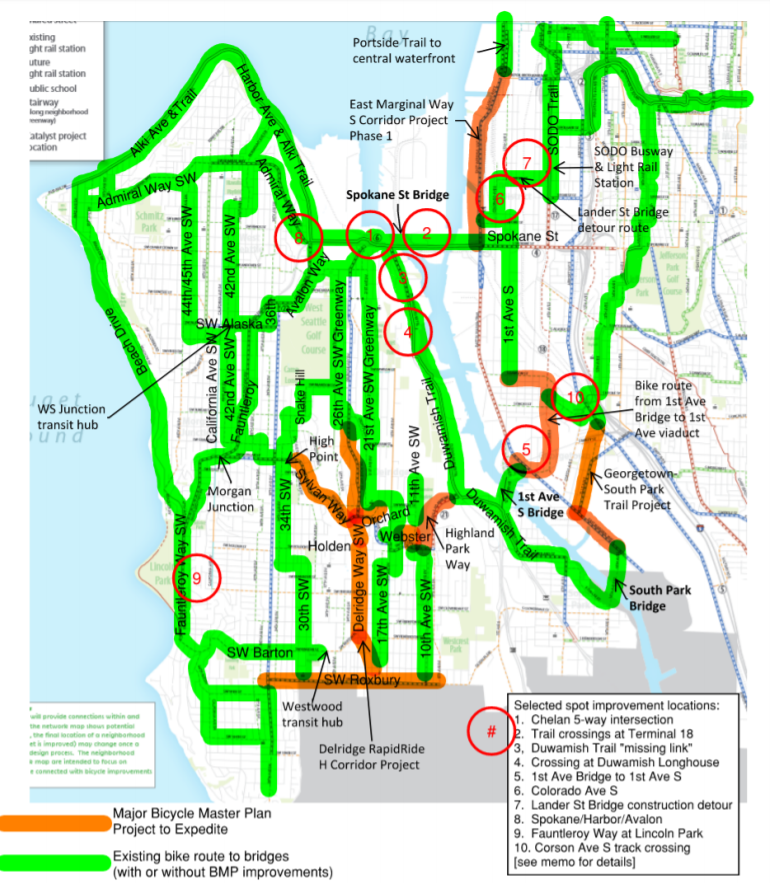 The memo includes a map of key bike routes in, out and around the peninsula that have the opportunity to become permanent solutions for new and experienced riders to stay out of their cars, travelling greener and alleviating car traffic woes. In addition to expediting Delridge Way SW and East Marginal Way improvements, the memo also highlights improvements of east/west connections to West Seattle arterials, such as SW Roxbury and SW Sylvan/SW Orchard connections to Highland Park Way SW and South Park. WSBC also urges the preservation of key safety improvements such as the Duwamish Longhouse crossing and the Georgetown-South Park trail.

To support our Duwamish Valley communities who are experiencing a major uptick in auto traffic and to plan for worst-case scenario closure of the SW Spokane St bridge, we must expedite Bike Master Plan projects that create safe bike infrastructure connecting the 1st Ave S and South Park bridges. I encourage you to review the memo in its entirety, and voice your support directly to SDOT, and to Councilmembers Lisa Herbold (West Seattle and South Park), Tammy Morales (Georgetown, SODO) and Transportation Committee Chair Alex Pedersen.

With permanent, structural change, we won't need to repair or replace the seven-lane West Seattle Bridge with bigger or equal car capacity, we'll build a multi-modal connected corridor which accommodates more green and less oil infrastructure and includes our long-awaited light rail. And maybe we'll even get that improved Fauntleroy Way SW in place before the new or repaired bridge reopens.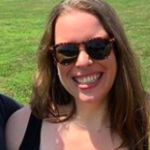 Krystal Miller (Guest Contributor)
Krystal Miller is a Pacific Northwest native and settled in West Seattle in 2007. She fell in love with cities after a brief stint in the Bay Area where she learned the joy of exploring cities on foot and by transit. She studied journalism and graduated from Western Washington University and now splits her time between broadcast technology, doting on her pets, and taking direct action to improve her community.