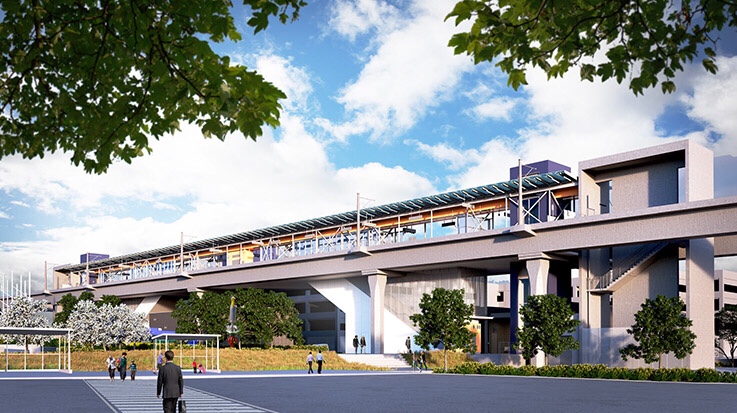 As soon as September 14th, Sound Transit construction in Lynnwood will temporarily close two trails: the Interurban Trail and Scriber Creek Trail. The closure will last up to two years, intermittently in the case of the Interurban Trail.
The stretch of Interurban trail between 52nd Avenue South and 44th Avenue West will first be closed for three days, with additional closures scheduled. Additional closures include and are not exclusive to two weeks in late October, intermittent short-term closures in December, two months in March 2021, and six months starting in May 2022.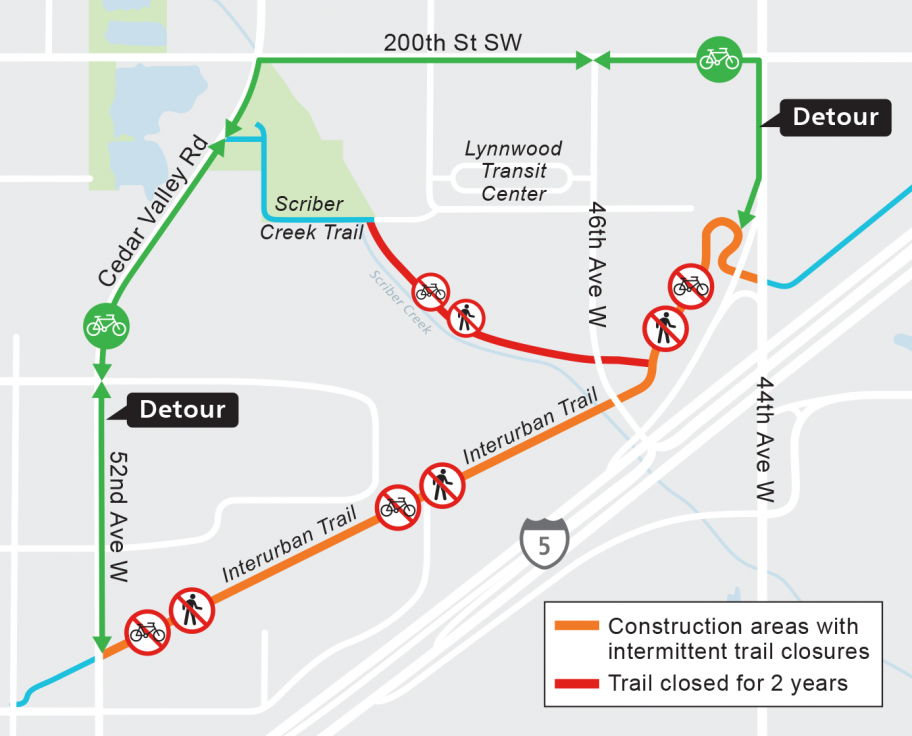 Meanwhile, the stretch of Scriber Creek trail between the Interurban Trail and 48th Avenue West will be closed for approximately two years, with a targeted September 2022 reopening. This gives the City of Lynnwood two years to complete their improvements to Scriber Creek before the Lynnwood Like Extension opens in 2024, adding four stations and approximately 50,000 daily riders.
The existing trail is narrow, impassable to cyclists, and damaged by natural forces. The City hopes to connect transit modes, trail systems, housing, and employment centers with enhanced pedestrian and bicycle mobility. Those plans fit together until Lynnwood's vision to create an urban city center around its central light rail station–which explains naming the station Lynnwood City Center. Improvements include 10-12 foot wide trail with elevated boardwalks in wetland and stream areas, strengthening the connection between the city's future light rail station and bicycle and pedestrian infrastructure.
Lynnwood's multimodal improvements
These improvements are a part of wider city efforts to extend the Scriber Creek trail up to Lund's Gulch and Meadowdale Beach Park. Other trail projects includes Lynnwood's 2018 Interurban Rail Master Plan that identified potential projects that the City could undertake to improve their section of the trail.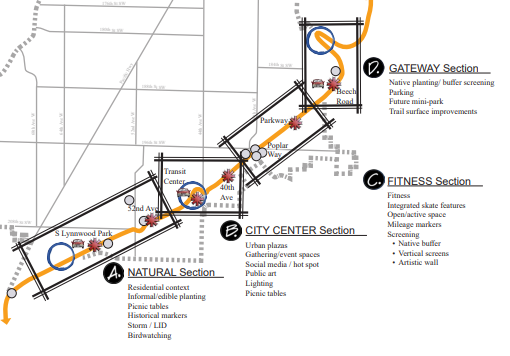 Outside of trails, there's a Multi-Choice Transportation System developed to improve non-car choices. The pedestrian portion of the plan is most complete with 82% of 85 planned sidewalks, paths, and trails done. The included bicycle system is 17% done, with another 58 of 70 planned bike routes to be completed.
For busing, Community Transit continues planning for their Northgate Link light rail service proposal, and and SWIFT Orange Link. When the Northgate Link opens in 2021, current proposals connect several of Sound Transit's 510 series and Community Transit's 800 series routes to Link at Northgate. Opening in 2024, the Swift Orange Line (bus rapid transit) will run between Edmonds Community College and McCollum Park Park and Ride, through Lynnwood.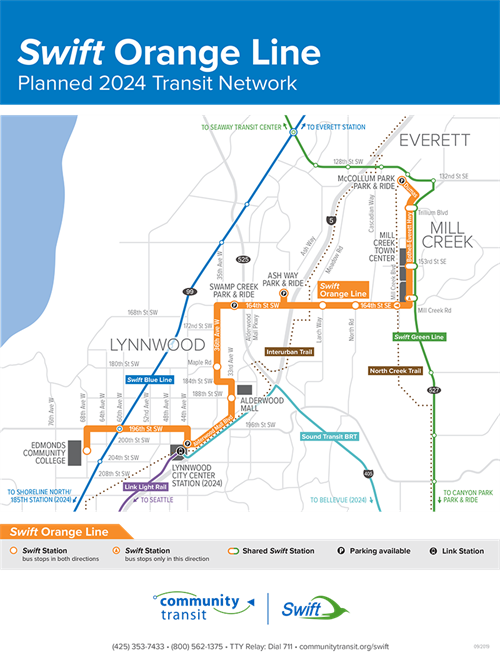 Then, of course, the Lynnwood Link extension will tie the city into the regional light rail network. Shortly thereafter Sound Transit's Stride "S2" line on I-405 will connect Lynnwood to the bus rapid transit network. 2024 is going to be an exciting year; for now, brace for construction impacts. Once everything slated for 2024 is done, Lynnwood and Snohomish country will be linked with the rest of Greater Seattle, and locally they'll have better pedestrian, bicycle, and bus access and connections.
Shaun Kuo is a junior editor at The Urbanist and a recent graduate from the UW's Jackson School. He is a Seattle native that has lived in Wallingford, Northgate, and Lake Forest Park. He enjoys exploring the city by bus and foot.