If you make it north of the Canadian border, you will sometimes find yourself in a sea of 50-story towers adjacent to a train station running on 100-second frequencies. Now, you may not think you are in the suburbs of Vancouver, but you are. Cities like Surrey and Burnaby, areas that would equate to Shoreline and Lynnwood here in Seattle, are building these types of transit-oriented developments (TOD) all over the place. Many of these towers are already finished and at full occupancy when the first SkyTrain arrives, offering a quick and easy car-free commute to work, entertainment, and anything in between.
This type of planning takes a bold vision. Sure, Burnaby, Surrey, and the rest of Vancouver all have public outrage over changes to single-family zoning, which has the same racist and classist roots that started here in Seattle. The highly documented West Coast fight against housing growth in the United States doesn't stop at the Canadian border. However, the difference is that their city planners don't surrender the battle before it even starts by offering plans and visions of upzoning leafy suburban-like neighborhoods and asking current residents if they like it.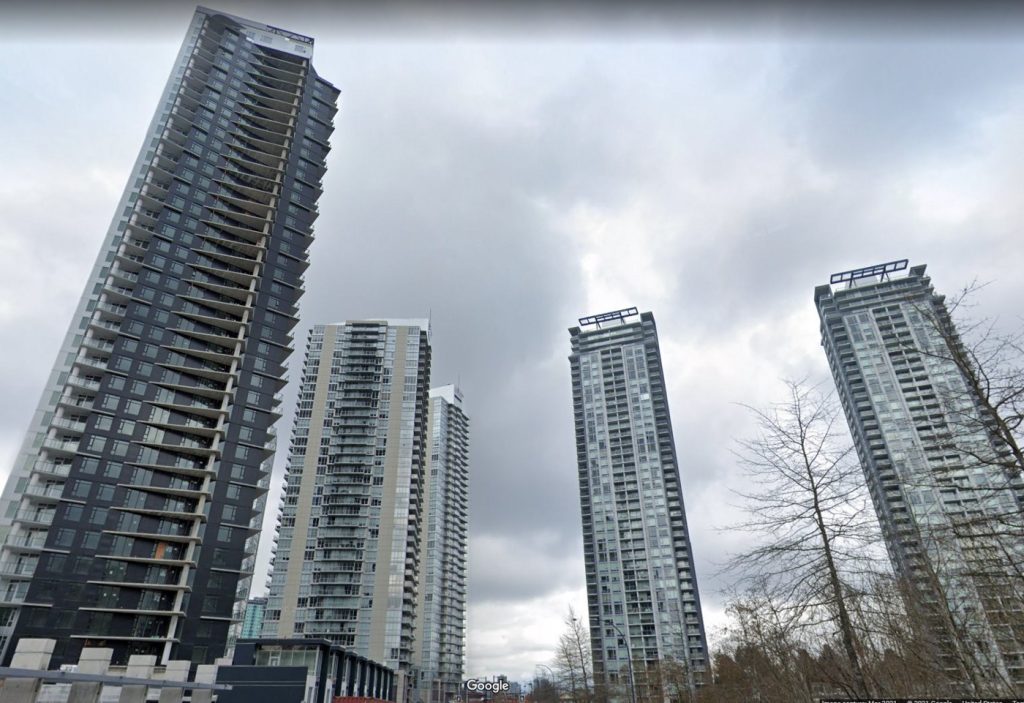 It's ridiculous, but this is how the Seattle process works. And the result is that the city loses out on building thousands of units of much needed housing near expensive, publicly-financed light rail investments.
Earlier this month, Sound Transit and Seattle's Office of Planning and Community Development (OPCD) held an open house to showcase the progress of each station's surrounding developments. First up was the South Shoreline/148th Station in Shoreline. The focus? An expensive, carbon intensive new parking garage. No housing overview, no plan for housing, just some renderings of what the garage will look like from the platform and the sky after 100 trees are clear cut to get it built. This station opens in just three years and the only thing prioritized is parking, for cars, which is what the train is supposed to replace. The great irony is that one of the slides said the focus is "walkability, access, TOD," which I guess occurs when you stroll from the garage to the station after you park your car? There is a development of a bike connection bridge over I-5 that wasn't mentioned, further highlighting the obsession with planning and designing for cars.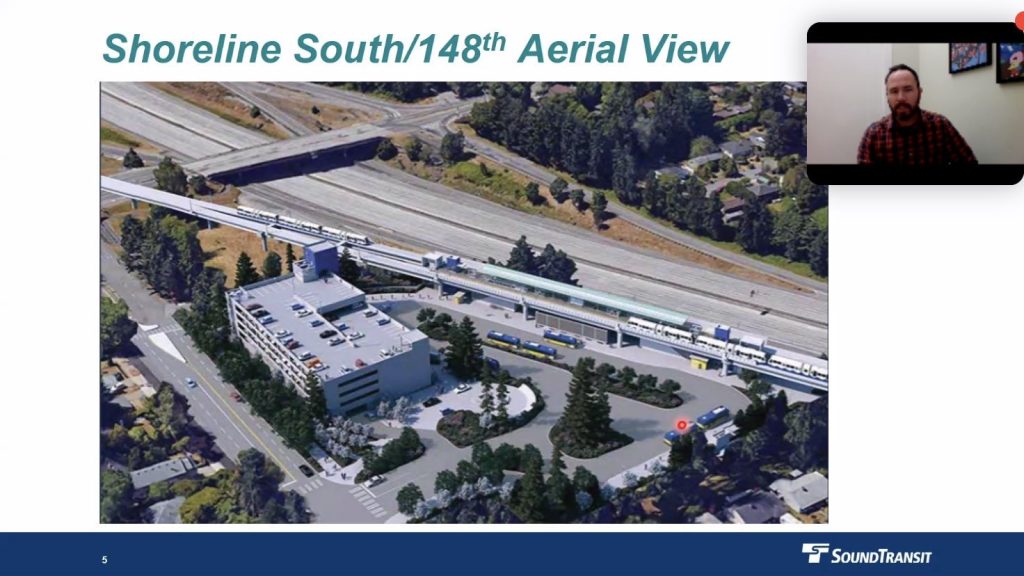 Next up was NE 130th Street Station.
Seattle prides itself as a progressive city with an affinity for equity, social justice, affordable housing, and climate leadership. But that's only for slogans on our yard signs rather than the foundation of our policy goals. Instead of outlining the proposed development of dense housing growth, the conversation focused on one measly block that was upzoned to be a lowrise building someone will criticize one day on Tik Tok. That's it. One. Measly. Block. OPCD did, however, state they plan to get an upzone approved and passed as soon as 2023, less than two years before this multi-billion-dollar project opens. Even then, though, they only project 3,600 daily riders; so it's clear they aren't planning to lobby for anything significant. The Sound Transit board of directors did us the service of moving this station up by six years, but the City of Seattle returns the favor by making sure it will be as under-utilized as possible, as late as possible.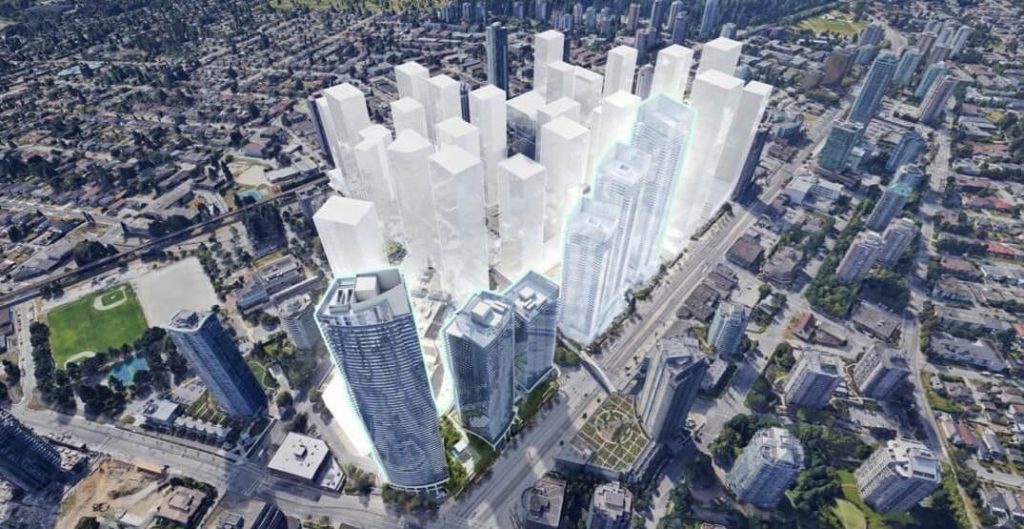 Normally in Vancouver, they would have already had the neighborhood upzoned and the 65-story towers would be under construction. At this rate, with a design review adding hundreds of days of process, and hundreds of days more to obtain a construction permit, we won't start building these homes until 2027 at the earliest. And that's only if the zoning change is not stuck in a multi-year long appeal process, which is likely what will happen. Keep in mind, we have known this station was coming since voters passed Sound Transit 3 in 2016 — five years ago.
Plenty of process, but no vision
Because of how systems work in Seattle, planners are instead bogged down in writing small scoped policy proposals ranging from zoned parking to how many daycares they hope to see. Rather than seeing the forest from the trees, they are forced to focus on pine needles like how to move cars, parking, and keeping a few dozen neighbors nearby happy, which completely disregards the new residents being shut out of this public process.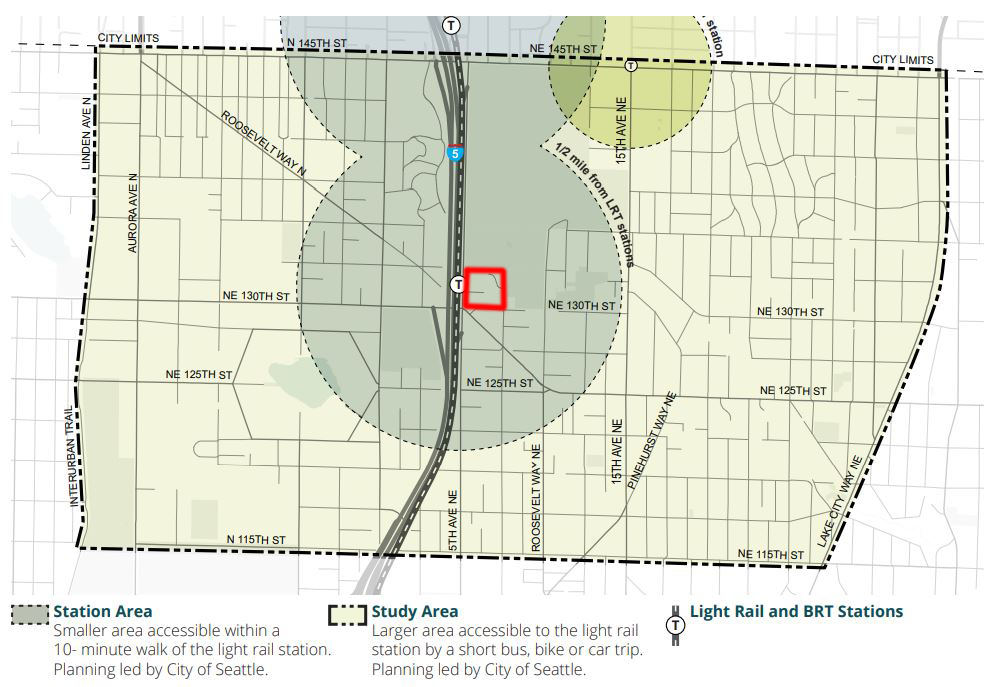 Heaven help you if you suggest any serious change, say, to a money-losing public golf course that is directly next to both the NE 148th Street and NE 130th Street Stations. Seattle considers the golf course a "park" and this forces compliance with Initiative 42 if anything should be done with it. The initiative requires any park space slated for development to find equal sized space to offset the development. The city council could change the initiative or remove golf courses from qualifying as park space, but since we cave to angry neighbors on piddling housing policies and bike lanes, this is an unlikely scenario.
This "park" costs a family of four over $100 to step on it for one possible activity, but the City showed how it was once used for snow sledding as they made excuses for why they won't use it for housing. Buying more park space is unlikely, and building another golf course would be impossible and costly. Since Seattle would never dare eminent domain Broadmoor and Sand Point Country Clubs to convert them to public use so we can realize a full development here, Jackson Park Golf Course is slated to stay exactly as it is or become an oversized park with too few homes nearby (side note: Broadmoor and Sand Point benefit from dramatically low land value assessments and the City could capture both for less than $20 million, which would open up the opportunity to develop thousands of homes on Jackson Park Golf Course and comply with Initiative 42).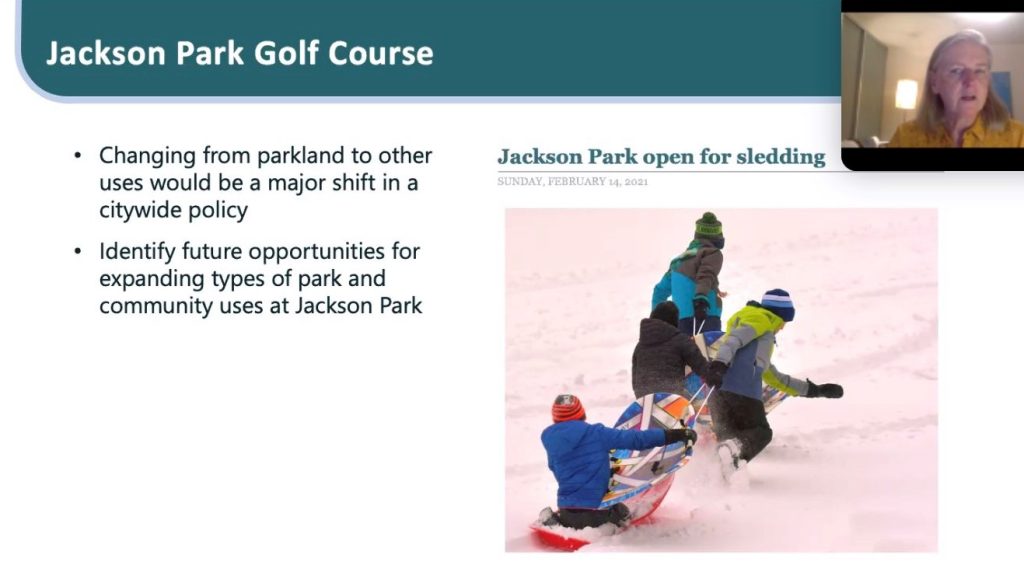 Later in the meeting, OPCD outlined 68 (sixty-eight!) policy goals they hoped to achieve with the NE 130th Street station development. The highlights included creating affordable housing (no quantity given), a daycare (singular), zoned parking requirements, Accessory Dwelling Units (ADUs), and some nuance on how to make sure we don't impact the environment.
As we all know, you cannot stop the growth of Seattle. And a bunch of backyard cottages are not going to get us the housing we need to meet demand. Seattle is not walled off like a medieval castle with a drawbridge to pull up and tell people to go away. Some will find their way in and drive up prices even further. Some won't be able to and will just move somewhere else further out. They will likely be in a new suburb after a forest is bulldozed and, rather than have a train stop nearby, they will drive to work and create more traffic and menace on the road. Nowhere in the 68 policy goals was a firm number of additional homes defined. One would think this is the single most important goal, considering how far behind we are anyways.
It's like Seattle is unaware of the housing crisis
We are a region with a fast growing job market and we are currently 45,000 houses in debt to match the ratio of jobs to homes since 2010. People don't move to Seattle then wonder what they're going to do for work after they secure housing. People move to cities for jobs, and the jobs are here, we just don't have the homes. Despite this fact, the City's planning staff is so occupied by the public outcries against any change, they spend all their time building thick and wonky documents to appease dozens of feedback opportunities like public workshops, surveys, and site walks, rather than hammering home the reality that we need to create housing and these places are where they are most valuable and fastest to get built.
The people who show up to outreach efforts are always against change and probably won't be there in the future anyway. Gene Balk at The Seattle Times illustrated just how frequently people move within our city, even homeowners. With fewer than 13% rooted in the same place for more than 30 years, it makes you wonder why we ask people what they think about a neighborhood plan when so many residents turnover anyway. It also ignores the people who would like to have a home here but never will because Seattle's planning approaches let current residents cut down plans for housing towers like an arborist in their backyard.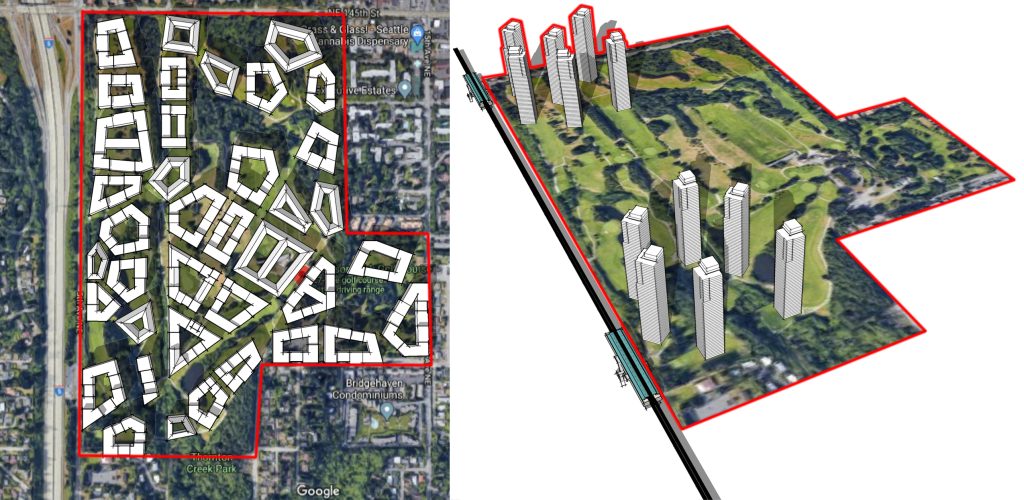 When the Roosevelt neighborhood was planning their own upzone, neighbors got the towers cut from 21 stories to six or seven by outlining how they didn't like shade and wanted to see the historic high school when they drove by on I-5. The City caved and most of those angry contributors are long gone out of the neighborhood anyway. Now they have their protected view from I-5 as they zoom by at 70 miles an hour. This entire process is broken if we let local reactionaries dictate the housing goals in a city with an expensive public investment like light rail.
It's time to change
Vancouver has an urban site with a planned SkyTrain station owned by the Squamish Nation. They will turn 12 acres into 6,000 homes to house market rate buyers and renters, as well as their tribe who need shelter and affordable housing. This development is entirely exempted from the local zoning restrictions to height, tower sizes, and most important of all, is allowed to skip the gauntlet of "public process" where angry neighbors show up and scream that this will ruin their lives and just make money for "greedy developers." Ironic, considering NIMBYism is rooted in supply constraints to make themselves more money when they sell their home someday soon.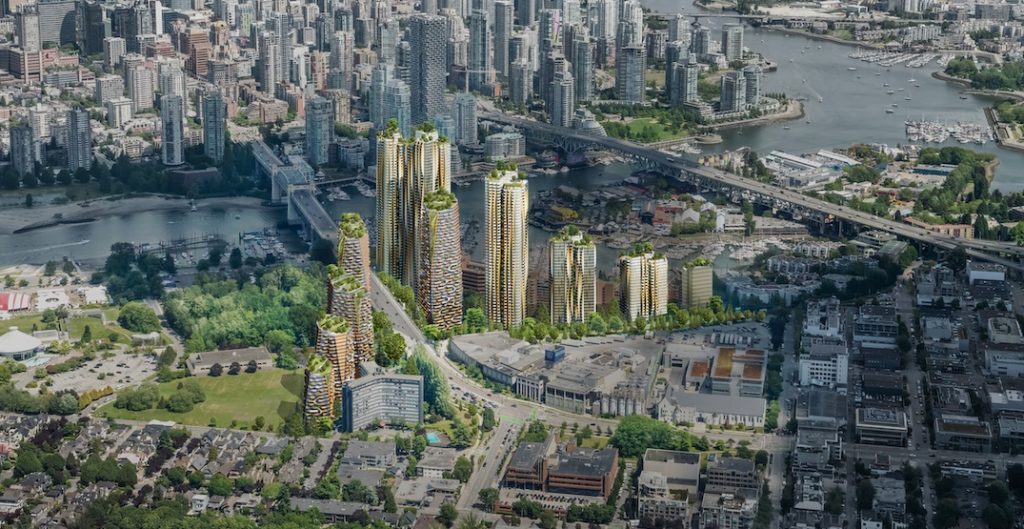 Seattle needs to allow TOD sites the same exemptions from local controls and skip the 68 policy goals, two dozen community surveys, and feedback on how tall people would like to see the buildings and let these developments turn parking lots into 5,000 homes overnight. The people who will fill these towers will vastly outnumber the naysayers down the street in their suburbanized home. We need to start thinking of the tens of thousands of new neighbors rather than hundreds of existing ones.
Northgate Station is the latest terminus of the Link light rail system. Looking out from the station you see a waste of land use. A suburban mall, a newly developed NHL practice facility, parking lots and garages — some of which the public owns! This area is also seeing a series of small scale midrises, with offices and residential buildings up to 10 or 15 stories, with one or two reaching 20 floors. This, however, is not enough. In the parking lots publicly owned on the block of the station alone, we could build 3,500 homes, house 7,000 people, create an annual tax revenue of $50 million dollars, capture $7 million dollars at the farebox, build grocery stores, daycares, schools, and even add a community center. Instead, we will get a fraction of that and they haven't gotten started anyway. Keep in mind, the Northgate Station planning has gone on for 13 years and what do we have to show for it?

If Seattle planners must insist on community input for the NE 130th Street station, the goals of housing creation need to be set in stone. Provide a policy mandate to create space for 5,000 new homes. Let locals squabble over preference of towers like Surrey and Burnaby, or shorter lowrises like Barcelona or Copenhagen. And educate them on how much land is needed and what upzones are necessary to achieve the housing goal in each scenario. This is an opportunity to teach the community how this works. Make the housing totals permanent and do not budge when someone complains about tower shadows but also wants to protect trees because they want shade.
Make the light rail investment worthwhile
The latest light rail expansion totaled $1.9 billion dollars. Even though it came under budget — a feat most road projects never achieve — each station cost us $633 million dollars, counting the guideway linking them. Every home lost is a wasted opportunity to pay this thing off. How much is that view of Roosevelt High School worth? Well, dropping the housing opportunities from 6,000 to 2,200 means the cost escalated from $105,000 to $290,000 per new home. That's leaving $400 million dollars on the table for a potential return on investment in the same timeframe. Or, in other words, it will take three times as long to achieve the economic opportunity of a taller and denser project.
Seattle cannot waste another opportunity like this. If we must spend the next two years mulling over zoning changes around the last Seattle station on this line, we need to be bold in our leadership and strive for a development possibility to house as many as we can. We have been talking about this station since 2016 when voters passed ST3, suggesting, it will be seven years before we pass an upzone around this station at our current pace. During World War II, the Manhattan Project built a nuclear bomb from scratch in just three years. We are never bold leaders until we make something a priority. And something tells me the irreversible effects of climate change coupled with Seattle's continued housing crisis is a bomb that already went off.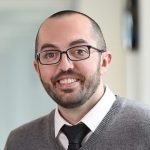 Ryan DiRaimo is a resident of the Aurora Licton-Springs Urban Village and board member of the neighborhood group ALUV. He works at an architecture firm downtown and seeks to leave a positive urban impact on Seattle and the surrounding metro. He advocates for more housing, safer streets, and mass transit infrastructure and hopes to see a city someday that is less reliant on the car.