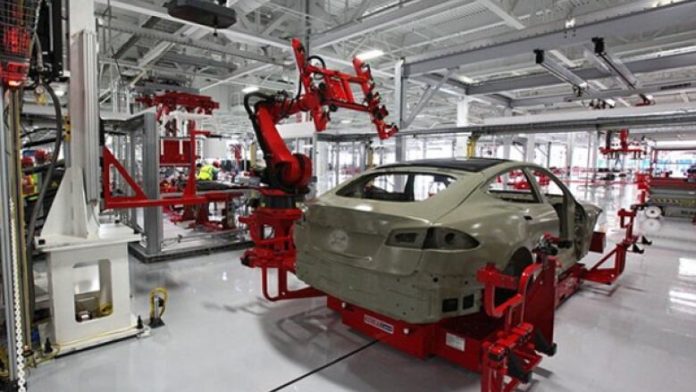 Yesterday, Senate Democrats made a surprise announcement that they finally had a climate bill likely to clear the chamber after Sen. Joe Manchin (D – West Virginia) finally acquiesced after blocking a series of earlier efforts. Unfortunately, the bill, dubbed Inflation Reduction Act of 2022, offered almost no support for transit, housing, or investments in walking, rolling, and biking. Instead, the bill's $369 billion in investments over the next decade are overwhelmingly centered around electric vehicle (EV) rebates and clean energy.
While many environmentalists appear to be celebrating the legislation as a promising step in the right direction, for urbanists, it's hard not to lament the failure to grapple with the underlying car dependence and sprawling land use that undergirds American's massive fossil fuel habit and heavy impact on the environment. As the proposed bill demonstrates, American climate and transportation policy continues to be all about cars.
Urbanist approach to climate action
An urbanist approach to climate action would rightly tackle sprawl and car dependence head on. It would entail an aggressive expansion of transit, a rapid buildout of energy-efficient sustainable social housing in transit-rich areas, pedestrianized green streets, protected bike routes, electric bike rebates, street trees, wider sidewalks, and low-emission zones to vastly improve quality of life in cities. It may sound like a pipedream to American ears, but climate-leading countries are already implementing much of this package.
Instead, here in America, we double down on our car-based lifestyle and keep the same sprawling land use and car-first planning, but with electric cars grafted on top of this destructive and inequitable system. Yes, the proposed bill will help on climate, but only so much. Other problems like the housing affordability crisis and the traffic safety crisis — nearly 40,000 Americans die in car crashes every year — remain unaddressed. Cleaner traffic jams may not offer much solace to frustrated commuters. And electric cars are cleaner, not 100% clean. Toxic chemicals from car tires will still threaten salmon runs and other ecosystems and contribute to the particulate pollution that causes asthma. Heavier battery-laden electric cars are likely to be even more deadly for pedestrians, and rising pedestrian fatalities are already a troubling national trend.
40% emissions reduction promised and "plausible"
Still in a time of political gridlock and apathy, it is commendable that Senate Democrats are on the verge of passing a climate bill — assuming Arizona Sen. Kyrsten Sinema, the Democratic caucus's other squeaky conservative wheel in the senate, goes along. Lowering energy costs in a time of high inflation is a good move, and it could repair some faith in the Democratic Party's ability to get stuff done at the federal level.
"Both high energy costs, and the growing impacts of climate change, pose a significant burden to every American," Senate Democrats wrote in their summary of the bill. "The historic investments included in the Inflation Reduction Act of 2022 will bring down consumer energy costs, increase American energy security, while substantially reducing greenhouse gas emissions."
The sponsors go on to claim that the bill's combined investments "would put the U.S. on a path to roughly 40% emissions reduction by 2030, and would represent the single biggest climate investment in U.S. history, by far." Economic modelers at Rhodium Group said that the 40% figure was "plausible" after an initial review of the bill, Vox's Rebecca Leber reported.
"Without any new action from Congress or the president, economic modelers at Rhodium Group estimated that climate emissions are on track to be, by 2030, somewhere between 24 percent and 35 percent lower than they were in 2005, the peak year for carbon emissions," Leber wrote. "That's not a lot, even if it sounds like it: Biden had set a target under the Paris climate agreement of slashing those 2005 levels in half by the end of the decade."
In other words, the climate bill still wouldn't get us to our Paris climate agreement commitments and that 40% figure piggybacks on emissions reductions that are already expected. A 40% emissions reduction sounds hopeful, but it's also important to note that electric car incentives do not have a stellar track record at propelling EVs to market dominance. California has had similar electric car rebates in place for a decade, but adoption was still slow, and the state has only reached the point where 12% of new car sales are EVs. And even once nearly all new car sales are electric, it still will take the better part of a decade for the car fleet to turn over as people gradually replace their aging vehicles.
The bill's investments in solar and wind power, energy efficiency, and clean technology research are certainly wise and will pay dividends in emissions reductions. But, nonetheless, it's still not enough to rectify the climate crisis or deliver for Americans the true mobility justice and choices they deserve.
The $2 trillion climate plan that President Biden campaigned on was much more ambitious than what the U.S. Senate is weighing now. The Senate's $369 billion 10-year bill whittled down the House bill's $555 billion for climate investments, but kept many of its programs at lesser levels. Gone are the public transit and high speed rail investments that headlined the president's earlier climate vision. And the $300 million Biden had proposed for affordable housing creation in his earlier jobs plan also hasn't found traction, with investment absent in it from both the $1.2 trillion infrastructure bill passed late last year and the new Senate climate bill.
Despite everything it's not, the Senate climate bill is still better than nothing. Below are the programs in the bill according to the summary provided by Senate Majority Leader Chuck Schumer and his caucus.
What programs are in the bill?
Lower Consumer Energy Costs
$9 billion in consumer home energy rebate programs, focused on low-income consumers, to electrify home appliances and for energy efficient retrofits.
10 years of consumer tax credits to make homes energy efficient and run on clean energy, making heat pumps, rooftop solar, electric HVAC and water heaters more affordable.
$4,000 consumer tax credit for lower/middle income individuals to buy used clean vehicles, and up to $7,500 tax credit to buy new clean vehicles.
$1 billion grant program to make affordable housing more energy efficient.
American Energy Security and Domestic Manufacturing ($64.5 billion)
Production tax credits to accelerate U.S. manufacturing of solar panels, wind turbines, batteries, and critical minerals processing, estimated to invest $30 billion.
$10 billion investment tax credit to build clean technology manufacturing facilities, like facilities that make electric vehicles, wind turbines and solar panels
$500 million in the Defense Production Act for heat pumps and critical minerals processing
$2 billion in grants to retool existing auto manufacturing facilities to manufacture clean vehicles, ensuring that auto manufacturing jobs stay in the communities that depend on them.
Up to $20 billion in loans to build new clean vehicle manufacturing facilities across the country.
$2 billion for National Labs to accelerate breakthrough energy research.
Decarbonizing the Economy ($72 billion+)
Tax credits for clean sources of electricity and energy storage and roughly $30 billion in targeted grant and loan programs for states and electric utilities to accelerate the transition to clean electricity.
Tax credits and grants for clean fuels and clean commercial vehicles to reduce emissions from all parts of the transportation sector.
Grants and tax credits to reduce emissions from industrial manufacturing processes, including almost $6 billion for a new Advanced Industrial Facilities Deployment Program to reduce emissions from the largest industrial emitters like chemical, steel and cement plants.
Over $9 billion for Federal procurement of American-made clean technologies to create a stable market for clean products, including $3 billion for the U.S. Postal Service to purchase zero-emission vehicles.
$27 billion clean energy technology accelerator to support deployment of technologies to reduce emissions, especially in disadvantaged communities.
A Methane Emissions Reduction Program to reduce the leaks from the production and distribution of natural gas.
Invest in Communities and Environmental Justice ($10 billion)
The Environmental and Climate Justice Block Grants, funded at $3 billion, invest in community led projects in disadvantaged communities and community capacity building centers to address disproportionate environmental and public health harms related to pollution and climate change.
The Neighborhood Access and Equity Grants, funded at $3 billion, support neighborhood equity, safety, and affordable transportation access with competitive grants to reconnect communities divided by existing infrastructure barriers, mitigate negative impacts of transportation facilities or construction projects on disadvantaged or underserved communities, and support equitable transportation planning and community engagement activities.
Grants to Reduce Air Pollution at Ports, funded at $3 billion, support the purchase and installation of zero-emission equipment and technology at ports.
$1 billion for clean heavy-duty vehicles, like school and transit buses and garbage trucks.
Some of the previously mentioned programs that focus on disadvantaged and low-income communities are also important to environmental justice, like the technology accelerator and consumer home energy rebate programs. In addition, the many of the clean energy tax credits include either a bonus or set-aside structure to drive investments and economic development in disadvantaged communities.
Farmers, Forestland Owners and Resilient Rural Communities (~$30 billion)
More than $20 billion to support climate-smart agriculture practices.
$5 billion in grants to support healthy, fire resilient forests, forest conservation and urban tree planting.
Tax credits and grants to support the domestic production of biofuels, and to build the infrastructure needed for sustainable aviation fuel and other biofuels.
$2.6 billion in grants to conserve and restore coastal habitats and protect communities that depend on those habitats.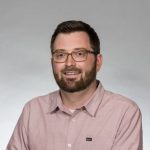 Doug Trumm is publisher of The Urbanist. An Urbanist writer since 2015, he dreams of pedestrianizing streets, blanketing the city in bus lanes, and unleashing a mass timber building spree to end the affordable housing shortage and avert our coming climate catastrophe. He graduated from the Evans School of Public Policy and Governance at the University of Washington in 2019. He lives in East Fremont and loves to explore the city on his bike.