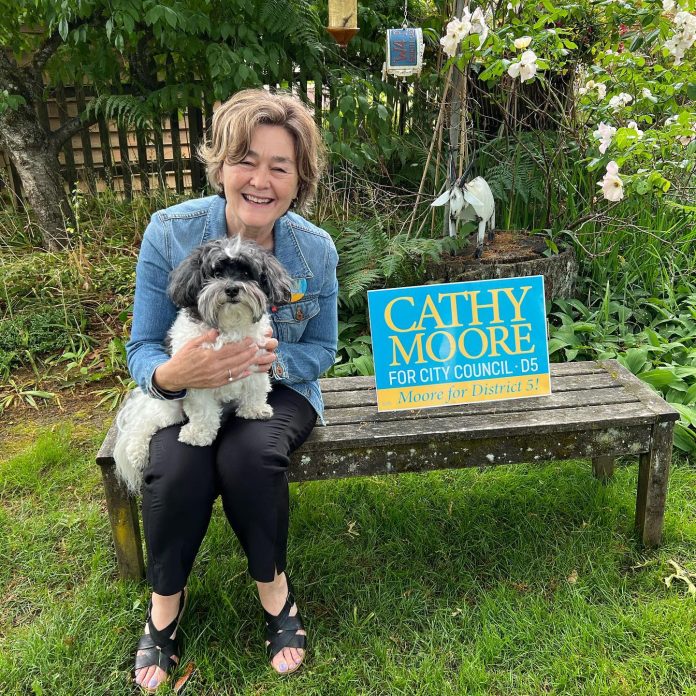 Urbanists underperformed in Seattle, but had some strong showings elsewhere in the state.
Initial election night results — when roughly half of total expected ballots are typically counted — led to some groans among progressive onlookers on Tuesday night. The centrist slate had taken some seemingly unassailable leads in several races. In Tuesday's ballot drop, Cathy Moore was up 40 points, Rob Saka was up 18 points, Joy Hollingsworth was up 17 points to pace the centrist side.
While trailing by two points on election night, District 6 incumbent Dan Strauss was in position to likely pass Pete Hanning in subsequent drops, which tend to lean progressive compared to the first drop. However, the other incumbents are in for nailbiters at best, with D2's Tammy Morales down nine points and Andrew Lewis trailing by 12 points in D7 on Tuesday.
Wednesday drop was relatively small, with King County adding about 20,000 ballot countywide, which officials blamed on a three-hour office evacuation necessitated by an anthrax scare that turned out to be false alarm.
Following Wednesday's drop, most progressives had gained slightly. Strauss had pulled within a point, putting him well on course to surpass Hanning based on the trend. Hudson has trimmed two points off Hollingsworth's lead, but still had a tall task before her. The Urbanist-endorsed candidate is indicated in bold below with their vote share as of Wednesday.
Rob Saka 58.5% to Maren Costa 40.9%
Tanya Woo 54.1% to Tammy Morales 45.5%
Joy Hollingworth 57.2% to Alex Hudson 42.4%
Maritza Rivera 55% to Ron Davis 44.6%
Cathy Moore 69.8% to ChrisTiana ObeySumner 29.8%
Pete Hanning 50.2% to Dan Strauss 49.3%
Bob Kettle 55.5% to Andrew Lewis 44.1%
The largest swing from election night to final results that a candidate has seen in recent memory is Kshama Sawant's 13-point swing in 2019, which propelled her to victory. D4 candidate Shaun Scott also pulled off a 12-point swing that cycle, but it wasn't enough given a larger election night gap. If progressive candidates were to replicate Sawant's 13-point comeback this cycle, that would mean Morales, Davis, and Lewis could all win.
However, it's also possible 2019 was unique, given the huge Amazon money bomb that seemed to galvanize the progressive vote — or that such swings are dependent on a robust get-out-the-vote operation akin to the one that Sawant's Socialist Alternative party marshals in her races. It's unclear if the same late-breaking progressive momentum will materialize this time around. Time will tell.
It's too early to call races within the Sawant margin, but even if a few impressive comebacks materialize, it would still amount to a solid election for centrists.
Mayor Bruce Harrell endorsed Saka, Woo, Hollingsworth, Rivera, Moore, and Strauss, and it's possible his endorsees will run the table. Harrell didn't endorse in D7, but most of his political allies went with Kettle. Harrell's faith to triple the size of the Seattle Housing Levy was also rewarded with a resounding 66% mark on election night.
Harrell's endorsements mostly aligned with the Seattle Times' endorsements, except that he endorsed Strauss and sat out D7 and the Times backed Hanning and Kettle. The Stranger's general endorsements were the same as The Urbanist's, although the primary did see a split in D5 with The Urbanist Elections Committee backing third-place finisher Nilu Jenks and The Stranger backing ObeySumner, boosting them through the primary.
With Seattle City Council likely to be dominated by Harrell allies, old habits of blaming council for inaction on key policy issues will ring less true than it ever has. Voters will be expecting him and his allies to follow through on promises of working together to tackle big issues. That resolve will face no shortage of challenges — including a behind schedule Comprehensive Plan update, a looming budget shortfall mess, a stubbornly persistent homelessness crisis, growing public safety worries, bus service cuts, and a delayed light rail expansion program.
Progressive shift on King County Council
Elsewhere in the region, results were not as dour for progressives and urbanist-aligned candidates. King County Council saw Urbanist-endorsed candidates sweep with Jorge Barón and Teresa Mosqueda joining returning incumbents Girmay Zahilay and Claudia Balducci for arguably the most progressive County Council ever.
The changing of guard could give the body the gumption to boost funding for King County Metro, potentially via a countywide transportation benefit district. The County Council shelved an earlier transit measure proposal amidst the pandemic outbreak, and it has stayed shelved ever since.
City Council wins elsewhere
In Bellevue, Urbanist-endorsed Mo Malakoutian and Janice Zahn both won their City Council races, as did incumbent John Stokes, who faced a conservative. Malakoutian will replace Jeremy Barksdale, keeping the seat on the more progressive-leaning side.
Bothell Mayor Mason Thompson is on course to win reelection easily and he'll have reinforcement from incoming councilmembers Carston Curd and Amanda Dodd. All of them are pulling 60% of the vote or more. Thompson has been an outspoken advocate for adding missing middle housing and safe facilities for walking, rolling, and biking. With a friendlier Council, big things could be in store for Bothell.
Kirkland is also going with the more urbanist candidates who have argued for safe streets projects and more housing options. Amy Falcone is up huge, Kelli Curtis is up big, and John Tymczyszyn is up a few points. All had the endorsement of the Transit Riders Union and Washington Bikes.
The Washington Bikes slate also swept in Redmond, with Mayor Angela Birney and council candidate Osman Salahuddin coasting to victory and Angie Nuevacamina looking like she has the edge. Incumbent Councilmembers Jessica Forsythe and Vanessa Kritzer are running unopposed.
Transportation advocate Joe Vinson is leading big in his SeaTac City Council race. Progressive-leaning incumbent Senayet Negusse also appears to have survived a challenge, although the race is close.
Edmonds was a mixed bag, with Councilmember Susan Paine on course to win in early results, but a challenge from the right taking down Mayor Mike Nelson. Washington Bikes endorsed Paine, Chris Eck, and Mackey Guenther for Edmonds City Council. Eck is also winning, but Guenther is trailing by a wide margin.
The Washington Bikes slate swept in Bremerton with Denise Frey, Jane Rebelowski, and Anna Mockler all with significant leads in early results. Bremerton has seen bicycling and safe streets issues bubbling to the surface with efforts to improve local streets. Bike-friendly council reinforcements could give a boost to long saga of redesigning crash-prone 6th Street and other safety projects.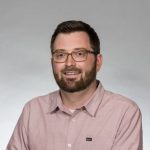 Doug Trumm is publisher of The Urbanist. An Urbanist writer since 2015, he dreams of pedestrianizing streets, blanketing the city in bus lanes, and unleashing a mass timber building spree to end the affordable housing shortage and avert our coming climate catastrophe. He graduated from the Evans School of Public Policy and Governance at the University of Washington in 2019. He lives in East Fremont and loves to explore the city on his bike.