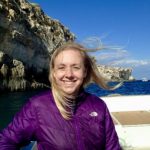 Natalie Bicknell is Senior Reporter at The Urbanist. She is a writer and community college instructor who lives in the Central District with her husband and two dogs. In her research and writing, she is always on the lookout for better ways of creating sustainable, diverse, and vibrant cities. Email her at natalie [at] theurbanist [dot] org.
Photo credit: Seattle Planning Commi
Using a new online survey, community input will be collected until the end of the year. In October Central Seattle Greenways, Seattle Neighborhood Greenways, and the Capitol Hill EcoDistrict held a community design workshop that brought 150 people together to discuss their potential...
Affordable housing advocates dominated an extended public comment period before the final City budget committee session. Photo by author.
The "quiet side" of Capitol Hill will undergo big changes in the near future. Come out tonight to see design concepts aimed at putting people and public life first. With their history of activism and community engagement, it's not a surprise that nonprofit...
The tunnel closes in early 2019, but WSDOT and the City of Seattle have not yet committed to plans for Battery Street's future. Recharge the Battery wants to change that. To mark the permanent closure of the Alaskan Way Viaduct and Battery Street...
On November 2nd, Seattle City Councilmember Mike O'Brien became the latest politician to formally endorse the campaign to build a freeway lid over Interstate 5 in central Seattle. Joining the ranks of fellow councilmembers Sally Bagshaw, Teresa Mosqueda, and Rob Johnson, as well as State Representatives Nicole...
As American families abandon traditional trick-or-treating for "safer" alternatives like Trunk-or-Treat, a rare opportunity for neighborhood community engagement is lost. Halloween collects its more than its share of ghoulish stories. From murder to poisoning, the media loves to capitalize on the real-life horrific activities...
From Condo Liability Reform to Minimum Urban Density, will 2019 reshape housing policy? The Master Builders Association hopes so. With midterm elections just around the corner, the Master Builder's Association of King and Snohomish Counties (MBAKS) unveiled its 2019 legislative priorities at its annual...