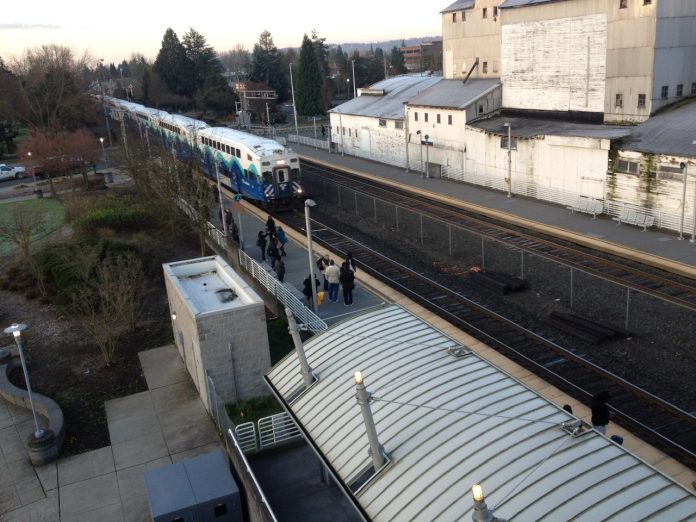 More than two dozen Sound Transit projects are stalled out, which is the result of an aggressive conservative fiscal approach that the agency took in light of the pandemic. Projects that were not already under construction or not yet underway in another planning phase, were put on pause. Projects that would otherwise ordinarily move from one major phase gate to another, such as project development to final design, were also held up. At a System Expansion Committee meeting on Thursday, agency staff briefed members of the Sound Transit Board of Directors on the status of these paused projects and the timing for when they might become unpaused.
This comes on the heels of a new "way forward" for realigning the Sound Transit 3 capital expansion program that was agreed upon by the board in late June. Despite earlier indications of a rapid decision-making process on the fate of the program, the interim program realignment process culminated in the board settling on a far less aggressive timeline to develop scenarios and change the timing of projects, and possibly their scope.
Final decisions on how to deal with program realignment are not slated to happen until July 2021 at the earliest. Between now and then, the financial and national political situation should be much clearer. That should help better inform the board on the type of decisions that should be made.
Don Billen, Executive Director of Planning, Environment, and Project Development, walked the committee through projects that have been paused at the early planning, final design, or construction major gate phases.
Billen highlighted nearly a dozen projects in the development phase that are currently paused. Everett Link had been slated for project start this year getting as far as consultant procurement for early planning work but not approving a contract. Along with Everett Link not making it out of the gate is the corresponding Operations Maintenance and Facility North that will be located somewhere between Lynnwood and South Everett. Further south, the Sounder platform extensions program, which will elongate platforms for 10-car trains by 2028, is also on hold. Procurement for eight-car trains using existing platform conditions is still proceeding ahead. Other notable projects on hold in this bucket are Bus on Shoulder highway projects, the North Sammamish Park-and-Ride, and Sounder station access projects at Edmonds, Mukilteo, South Tacoma, and Lakewood.
A half dozen other projects are further ahead in the process and also on hold for the time being. Parking and station access projects at Kent and Auburn have completed environmental review, but the next stage of the projects would be awarding a design-build project management contract for final design. Environment review is still underway for the I-405 and SR-522 bus rapid transit projects, but contracts for further preliminary engineering and preparation for final design work are not yet proceeding.
Meanwhile, the new Sounder maintenance base and Sumner parking and station access projects are ready to begin advertisement for design-build contracts, but they are stalled out in the baselining budget and schedule phase, preventing them from moving into construction. Likewise, third-party funding agreements with partner agencies are still pending that would otherwise move projects into active construction stages. These include the Everett Station park-and-ride expansion, construction of the RapidRide G Line (Madison BRT) in Seattle, spot improvements for the RapidRide C and D Lines in West Seattle and Ballard ahead of light rail, and the NE 85th St interchange in Kirkland that will be entirely rebuilt by the Washington State Department of Transportation and include dedicated transit facilities for the I-405 BRT project.
Next month, Sound Transit will be providing further briefings to the Executive Committee and full board on paused projects. That will include schedule impacts and review of the projects so that further actions on them can be thoughtfully made in the fall.
Sound Transit anticipates unpausing some of the projects once there is budget clarity and agreement for what should be an interim priority. That is in alignment with the "way forward" framework which contemplates getting projects to a "shovel-ready" state so that they can move ahead once additional funding is available. Thus, unpausing projects so that the project development and design phases are completed is a priority for interim action.
The first batch of unpaused projects could come by November for project development, final design, and third party agreements. Unpaused projects to be baselined for construction will come last in December, allowing them to proceed in 2021.
Sound Transit Chief Executive Officer Peter Rogoff also highlighted the utility of the Moving America Forward Act, which passed the United States House of Representatives earlier this month, to the future realignment processes. Provisions in the act would allow Sound Transit to renegotiate the terms of existing full funding grant agreements (FFGAs) with the Federal Transit Administration.
Under the terms of FFGAs, a proponent transit agency is responsible for a minimum share of a project cost with direct local funding, such as taxes, fees, and bonds. What this means is that larger retroactive grants could be issued by raising the federal share for projects like the Federal Way and Lynnwood Link light rail extensions. Those projects have received $1.96 billion in grants, so increasing that could free up significant sums of capital for other projects.
In parallel with the Moving America Forward Act, Rogoff said that the House Appropriations Committee has drafted up a 2021 appropriations bill that would provide funding for additional capital investment grants and provide an a reopener provision for existing FFGAs as part of the emergency Covid response and recovery. Of course, these bills must still pass the United States Senate and be signed by the president, so it remains to be seen if any of these provisions become law in the next year.

Stephen is a professional urban planner in Puget Sound with a passion for sustainable, livable, and diverse cities. He is especially interested in how policies, regulations, and programs can promote positive outcomes for communities. With stints in great cities like Bellingham and Cork, Stephen currently lives in Seattle. He primarily covers land use and transportation issues and has been with The Urbanist since 2014.