The Move All Sustainably Seattle (MASS) Coalition is backing four budget amendments to undo Mayor Jenny Durkan's cuts and invest in walking, biking, and transit.
Upgrade Rainier Avenue sidewalks in Southeast Seattle ($1 million) — Lead sponsor: Councilmember Tammy Morales
Continue work on the Georgetown-to-South Park Trail ($1.8 million) — Sponsors: Councilmembers Lisa Herbold and Morales
Cancel cuts to the Route 44 Multimodal Project connecting Ballard to the U District ($1 million) — Lead sponsor: Dan Strauss
Advance planning and early design for bike network connections in South Seattle, specifically a route through the Rainier Valley (along MLK Way) and a connection between Georgetown and Downtown, via SoDo ($400,000). — Sponsor: Morales
The coalition (of which The Urbanist is a founding member) laid out our case in a press release.
"These priorities by no means reverse all the transportation cuts the Mayor has proposed, which include cutting $21.5 million from planned bike and pedestrian projects and erasing $70 million in local match from multimodal transit corridors," the coalition wrote. "However, these amendments would restore some of the walking, biking, and transit projects that we believe would have the strongest equity impacts and that communities have been most active in asking and advocating for."
The Urbanist and the MASS coalition have also endorsed the Solidarity Budget and supports its anti-austerity equity priorities, including funding a staff position within the Office of Sustainability and Environment to support the Green New Deal Oversight Board, and providing stipends for board members to remove barriers to participation for impacted, low income, or young community members.
The coalition echoed the Solidarity Budget statement in its own: "We are creating a future that is ecologically sustainable and resilient, that eliminates carbon emissions and achieves a just transition with good jobs for workers and communities most impacted by the climate crisis. We believe in mobility for all, a transportation system where people can safely walk, roll, bike and ride affordable or free world-class public transit wherever they need to go. We are building a future where public goods — e.g. libraries and parks — are fully-funded, through a tax system that requires corporations and the wealthy to contribute equitably to the common good."
Today, the Seattle City Council is expected to consider the MASS amendments at its budget session (watch here) and hear testimony at the start of its 9:30am meeting. You can sign up to give public comment here.
The biggest item in the MASS Package is the Georgetown-to-South Park Trail, which we first wrote about in 2017. With the West Seattle Bridge closure diverting traffic through South Park and Georgetown, the time has never been more ripe to make this investment to mitigate the impact and give people more transportation options off the peninsula. That's why Mayor Durkan cutting this priority was so hard to fathom. The trail was one of the routes emphasized by West Seattle Bike Connections, along with Cascade Bicycle Club and Seattle Neighborhood Greenways, in its letter calling for bike and pedestrian upgrades to overcome the bridge closure.
"The Georgetown to South Park Trail will provide a safe, accessible, and climate friendly walking/biking path along E. Marginal Way. Connecting people to schools, medical facilities, employers, businesses, a public library, and most importantly each other," said Peaches Thomas, lead organizer for Duwamish Valley Safe Streets. "Duwamish Valley Safe Streets would like to thank Councilmembers Herbold and Morales for all their help and support for preserving the funding for this important community-based project. None of this could have been accomplished without the advocacy efforts of the Duwamish Valley community members in partnership with bicycle and pedestrian advocates from around the city. Together we can build a stronger, united, and healthier Duwamish Valley!"
Abandoning plans to upgrade Rainier Avenue sidewalks is another cut in a high area of need. With Rainier Avenue the deadliest street in the city, improving pedestrian safety there should be a no-brainer.
The cuts to the Route 44 upgrade are unfortunate because that project had hope to improve access to U District Station, which is set to open next year with the Northgate Link extension. SDOT didn't provide specifics when I asked what the $1 million cut would mean for the project, indicating bus lanes and other key elements could be at risk. Thanks to pressure from the MASS Coalition, the design includes some significant stretches of bus lanes.
Advocates understandably become frustrated when they fight and win something, have all that work be undone, and need to start over advocating for it again. And sometimes this happens multiple times. Mayor Durkan's austerity budget does this time and again, most strikingly with the $30 million in affordable housing investments promised from the Mercer Megablock deal.
Brittney Bush Bollay, chair of Sierra Club Seattle Group, said it best when she pointed out how the climate crisis should be animating our budget priorities.
"Any chance Seattle has of meeting its climate goals hinges on continuing to fund sustainable methods of transportation," Bush Bollay said. "We must do absolutely everything we can to make it safe, easy, and attractive for people to avoid polluting car trips in favor of walking, biking, rolling, or taking transit. This is our responsibility to each other and to ourselves. Our very survival depends on it."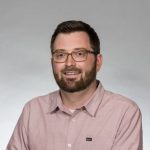 Doug Trumm is publisher of The Urbanist. An Urbanist writer since 2015, he dreams of pedestrianizing streets, blanketing the city in bus lanes, and unleashing a mass timber building spree to end the affordable housing shortage and avert our coming climate catastrophe. He graduated from the Evans School of Public Policy and Governance at the University of Washington in 2019. He lives in East Fremont and loves to explore the city on his bike.