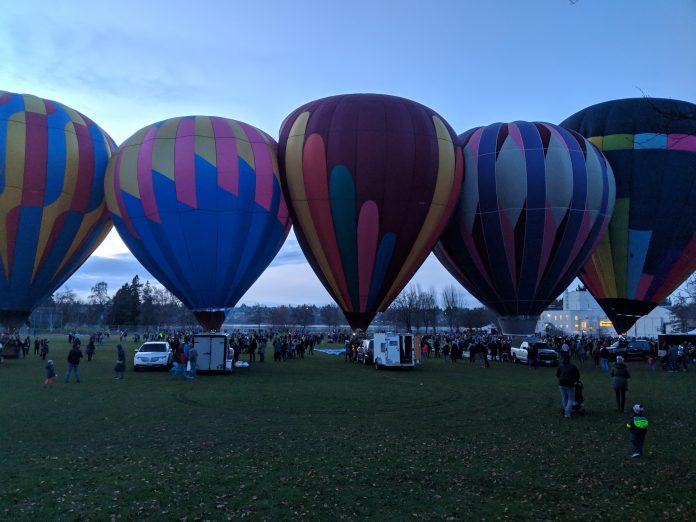 With the Northgate link light rail extension coming online, tens of thousands of additional daily riders are estimated to use the region's light rail system. If you're expecting to be one of those new riders or an preexisting one, there's good reason to stop at the new Roosevelt Station. The Roosevelt station area has easy access to some of North Seattle's best parks. After a nice jaunt, the area also presents lots of food options too. Plus if you want to start a band, it might be the only neighborhood in the city with multiple musical instrument and sound equipment stores located a stone's throw away from each other.
Parks and other places
Nearby neighborhoods provide amenities that will make Roosevelt Station a destination for park-goers. Next door are the Green Lake and Ravenna neighborhoods and their namesake parks provide two vastly different and excellent park experiences in Seattle. Direct bus transfers also allow for light rail riders access to other major parks. There's also some retail, including quirky mom and pop establishments, in the area.
Green Lake Park – Arguably Seattle's signature park, Green Lake is a brisk walk away from Northgate station, quick bus transfer from Roosevelt Station, or fast bike ride with excellent lanes — the City recently completed a two-lane protected bike lane on the road ringing the eastern half of the lake. If you walk there from the station, make sure to take advantage of the green street between NE Ravenna Way's east- and westbound lanes. At the park, you can run/walk/roll/bike the 2.9-mile loop, play tennis or pickleball at the tennis courts, boat around the lake, play your activity of choice in the sports fields, or picnic on the sprawling lawns. You can do a lot in a park as big as Green Lake Park.
Ravenna and Cowen Park – A handful of blocks southeast of Roosevelt station lie the connected Ravenna and Cowen Parks. These parks form a green valley tucked in-between two sleepy residential neighborhoods — a verdant oasis where barn owls have been known to nest. Bridges arc above and snake throughout the park, creating a unique experience for exploring the park and surrounding areas. Play areas flank the valley trails. On the other side of the park, you'll suddenly find yourself at the University Village mall.
Magnuson Park – Jump onto the 62 from the station to get to Magnuson Park. There's 350 acres of green space in this now-retired navy air field, second only to Discovery Park. It offers all the amenities that Green Lake Park has, except that the dog park is inside it rather than close by.
Other Parks – Froula Park, Ravenna-Eckstein Park, and Dahl Playfield. The 45 Metro bus will even take you to Golden Gardens Park.
The Trading Musician – One of Seattle's largest independent musical instrument stores, offering new and used merchandise, rentals, and lessons at the corner of Roosevelt and Ravenna Boulevard.
Hawthorne Stereo – The Roosevelt corridor has several audio equipment stores; this one has been selling new and used gear since 1946.
Aquarium Zen – A store selling everything you need to add tropical fish and plants to your home décor, located on Roosevelt Way.
Third Place Books and Pub – One of Seattle's most atmospheric book stores with a cozy wood paneled pub tucked beneath. Walk, bike, or roll a half mile east, or take the number 62 Metro bus running along NE 65th Street.
Food, coffee, and booze
The area near Roosevelt Station has a small retail core in the area that provides a fair number of options. If you're looking for something quick, Whole Foods' hot bar and other prepared foods is just across the street from the station. There are also some nearby cafes and restaurants.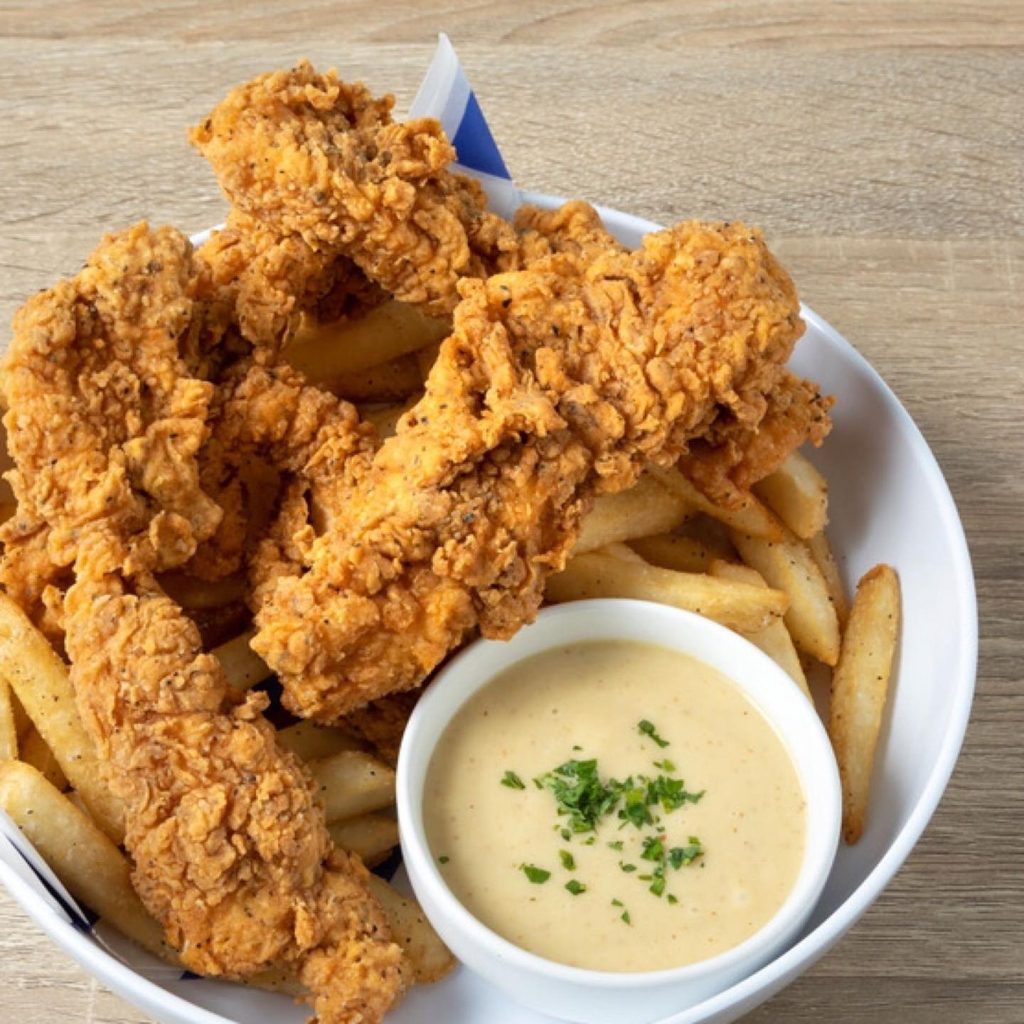 The Counter at Old Ballard – Despite the name, this eatery is not in Ballard. Rather, it's a block south from Roosevelt High School. Serving all sorts of comfort food, they do it well and with fairly good portions. Their gyro sandwich and chicken strips are good. Fish and chips could sometimes use a tiny bit more seasoning.
Rising Sun Produce – Looking for fresh produce? This small store sells fresh fruits and vegetables right across the street from The Counter at Old Ballard.
One Bite Café – This café gets a shout-out because of my egg tart bias; otherwise it's your standard boba/milk tea place with a selection of bakery goods.
Rain City Burgers – Check out this local burger joint before they close or relocate — their building is being replaced with a permitted 20-unit mixed-use development.
Sushi Tokyo – This restaurant offers a range of Japanese dishes in addition to sushi. The lunch menu offers particularly good deals.
Wayward Vegan Café – A well-established vegan restaurant that serves up comfort food and diner classics on NE 65th Street.
India Bistro – Tasty North Indian fare with good lunch specials kitty-corner from the southwest station entrance.
Bengal Tiger – Across the street from India Bistro, another solid Indian cuisine option with a long history in the neighborhood.
Frelard Tamales – On the other side of I-5 in Greenlake, rather than between Ballard and Fremont. I'm not fluent in tamales, but Freland Tamales does them very well in my opinion. Beans, rice, pickled vegetables, and agua fresca are great to pair with their tamales.
Latona Pub – Next door to Frelard Tamales on Latona Avenue is the eponymous Latona Pub with a nice patio, a big tap list, and good mix of pub fare.
Don Lucho's Restaurant and Pisco Bar – A tasty Peruvian restaurant with excellent outdoor seating at the intersection of NE 80th Street and Roosevelt.
Mojito – Latin American and Cuban food on Lake City Way near Roosevelt.
Santo Coffee – I hear Santo Coffee Co is good for coffee-drinkers; it's located in Mio Apartments. Sounders fans, take note — it's owned by Sounder Fredy Montero.
Broadcast Coffee – On Roosevelt near NE 65th Street, this outpost of the local chain offers drinks in a minimalist café setting.
Cowen Park Café – Excellent coffee and pastries in a small family-run grocery store across from Cowen Park.
The bars – The Atlantic Crossing, Teddy's Tavern, Triple R Brewing Alley tavern, and Die Bierstube are all great places to enjoy a brew. Teddy's Tavern has been open for 35 years years and offers ping pong, pool, and pinball.
It's important to point out that the Green Lake and Ravenna neighborhoods are less than a mile away and offer many other retail and dining establishments. As a whole, the Roosevelt Link light rail station may be a neighborhood stop, but it shouldn't be overlooked. It's absolutely one of the best stops for park enthusiasts. The food and drink options are good and will only increase with several planned mid-rise buildings with planned retail space coming soon to the neighborhood.
Shaun Kuo is a junior editor at The Urbanist and a recent graduate from the UW's Jackson School. He is a Seattle native that has lived in Wallingford, Northgate, and Lake Forest Park. He enjoys exploring the city by bus and foot.