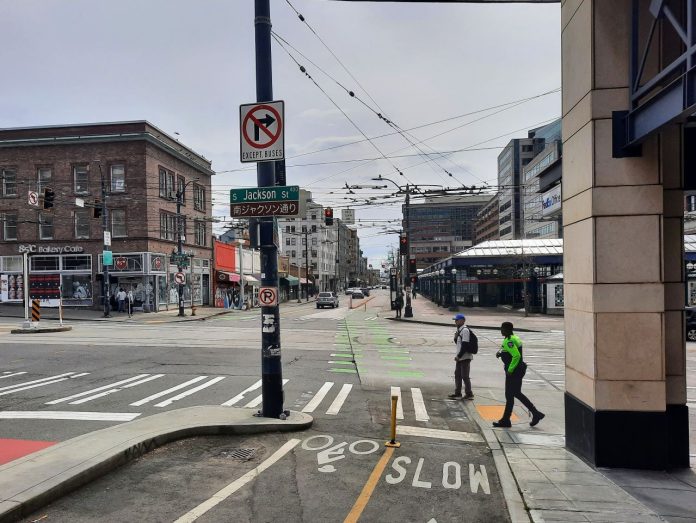 At a public meeting on Thursday afternoon, the Sound Transit Board of Directors intend to select preferred station locations for the light rail system's extension to Ballard through a new downtown tunnel. It's imperative that Sound Transit pick the best station options and communicate that decision to the public, including plans to mitigate impacts on neighboring communities.
In our observation, Sound Transit and its executive board of elected officials have been operating without developing or distributing sufficient useful information on future station locations. They have failed to adequately justify every step of this decision-making process to the public. They are not ready to make this decision.
Since releasing a Draft Environmental Impact Statement (EIS) in January 2022, Sound Transit staff have been taking proposed stations and revised alignments on a roadshow through the community. The public feedback have been harsh. The proposed stations are too deep. The transfers are too convoluted. The impacts on surrounding neighborhoods are too severe or ill-considered.
Unfortunately, Sound Transit has not met these criticisms with clarity. Consistently, when asked the most basic questions of why stations are so deep or how transfers between lines would work or how construction could be phased to minimize impacts, the answers have been incomplete and slow in coming. Even the project website is missing basic information about the station designs and impacts that the board will consider on Thursday.
The feisty earlier public comment period is nothing compared to the last few weeks of uproar around alternatives for a Chinatown-International District (CID) station. In proposing to expose the CID to more construction upheaval, Sound Transit kicked a hornet's nest, exacerbated by its opaque indecision and refusal to grapple head on with questions of displacement and construction mitigation.
To their credit, one way that Sound Transit's board have listened to community feedback is by eliminating the agency's default option of putting the station at 5th Avenue S in its July 2022 vote. That disruptive option would have required demolishing several blocks in Chinatown's historic district. That left only the 4th Avenue S options that Sound Transit said cost $700 million more than the Shallow 5th Alternative, which oddly remains the agency's cost baseline off of which it based third-party funding demands even after it was eliminated. System Expansion Committee Chair Claudia Balducci has floated the idea of revising the CID baseline, but the idea may be controversial since it would likely add costs for all four of Sound Transit's subareas.
What has proceeded to happen since the cheapest option was eliminated in July is that, instead of figuring out ways to close the $700 million budget hole, most members of the board seemed to have sought door number three. Whether this is because they're primarily concerned about displacement in the CID or primarily the agency's financial bottom line and the political path of least resistance is tough to gauge.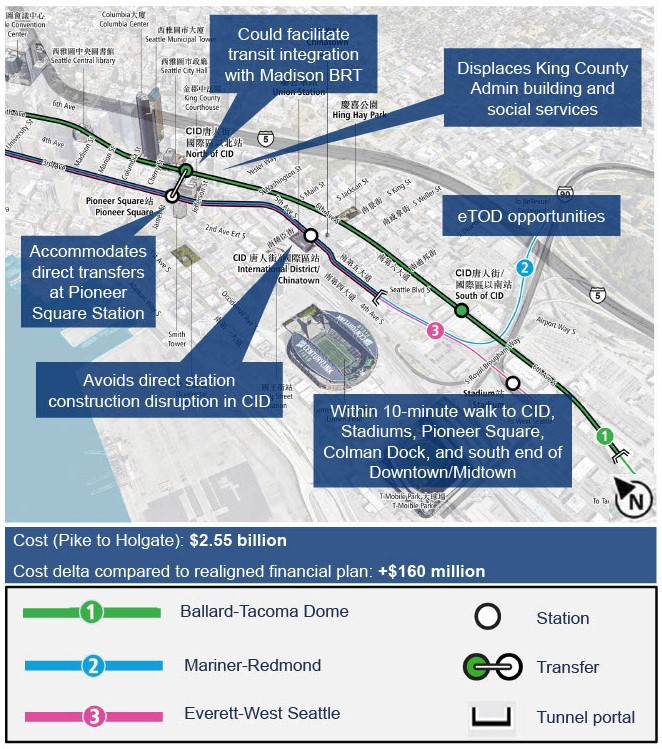 Earlier this month, Sound Transit board chair and King County Executive Dow Constantine emerged to signal support for the North and South of CID alternative and propose redeveloping the county's downtown office buildings and jail around a North-of-CID station in his state of the county speech. With Constantine's late reveal throwing in to contribute a total of "up to $400 million," this unstudied plan has shot to the top of the charts. Two days before the vote, Constantine has provided no hard details on his outside funding package. This makes it hard to vet how real this money drop is or if it would just as well to pay for 4th Avenue S costs.
Mitigating impacts on the CID is crucial. Chinatown, Japantown, and Little Saigon have borne the brunt of the region's growth and policy failures for years. The generous perspective is that the city simply does not know how to preserve or even just deal with its premier ethnic enclave. Seattle's history is rife with systemic racism pushing destructive plans towards the CID, from I-5 cleaving the neighborhood in two to the stadiums lopping off its western edge despite neighborhood pushback. The CID Coalition and Puget Sound Sage are absolutely correct to point out these failures and compel Sound Transit and its partner agencies to do better.
The city and state owe reparations to the CID for generations of destruction, discrimination, and traffic violence. A reconsideration of the garish wound of I-5 through the neighborhood's heart wouldn't be a bad place to start. Direct compensation for any interruptions and impacts created by the construction of the existing and future Chinatown-International District stations is a must. But given how preliminary plans are, we cannot confidently say that the North-and-South-of-CID station will avoid future impacts, let alone if early cost estimates are in the right ballpark.
In The Urbanist editorial board's view, the long-term success of preferred station locations throughout the system is best served by the shallower 4th Avenue S station, which pairs with the shallowest Midtown Station possible. It allows direct connection between King Street Station, Sounder, Seattle Streetcar, buses, and all three lines of light rail. That streetcar connection is vital in ensuring Little Saigon and Yesler Terrace are connected. It keeps the CID well-connected to the Rainier Valley rather than substituting inferior connections. It would be the only direct connection from SeaTac Airport to Amtrak. It would activate a multimodal hub not seen anywhere in the Northwest. And we'd get a Midtown Station that is projected to add 15,500 daily riders to boot — boosted by a strong rapid bus connection to First Hill via the RapidRide G Line set to open next year. If we're building this, let's strive to build it right.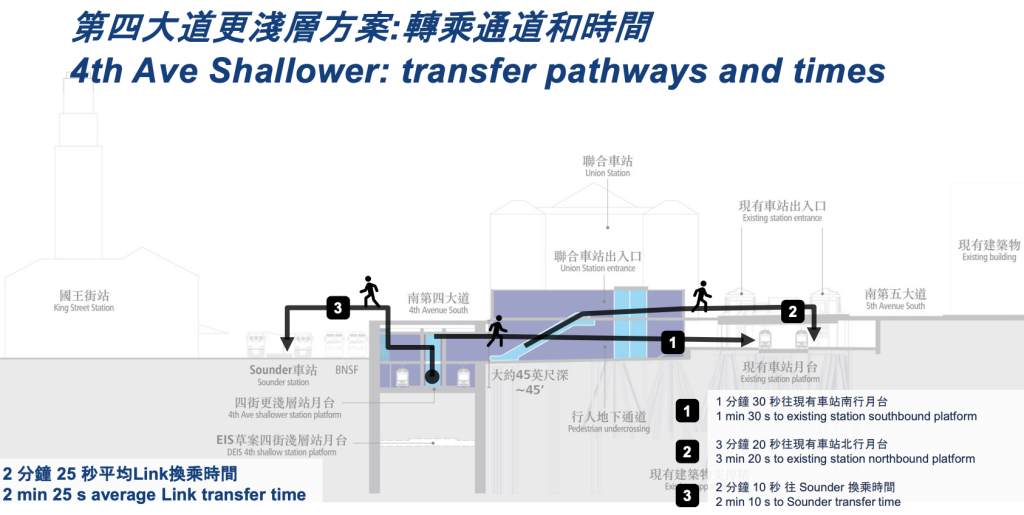 But, honestly, Sound Transit is not ready to close the book on its Chinatown and Midtown decision. Staff have flooded the field with indecipherable technical reports and vague presentation slides, but useful information is too often buried or nowhere to be found.
It fell to us just last week to explain how the agency plans to splits the light rail system following Sound Transit 3 (ST3) expansion. There will be no direct Ballard-to-West-Seattle line nor a Everett-to-Tacoma Line. Splitting the spine to create a Ballard-to-Tacoma line means the single-seat ride to the heart of the CID that folks south of SoDo enjoy today would disappear if the new downtown tunnel doesn't add such a station. Before we did it, there was no single, convenient place to get that information. Judging by how well-read that article was, many people were still grappling with those fundamental questions and looking for answers.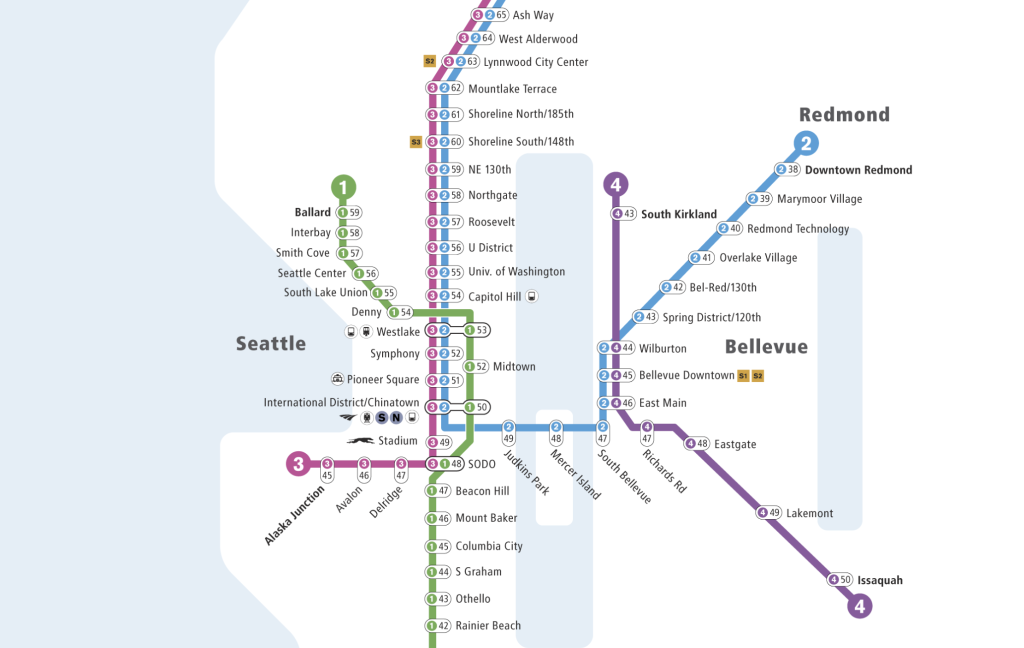 The Urbanist calls on the Sound Transit Board: show your work and direct staff to show their work, too. In concise, readable language, tell us what got you to the choices that are being offered. Describe how a regular rider will get to the places they want. Describe for all the folks in South Seattle how their current direct trip to the CID will change with transfers. Describe for a traveler coming from SeaTac or Amtrak how they will get to their hotel in Midtown or near the stadium.
We know the request for more analysis sounds like Seattle Process gone amok. The problem is that amok has already happened. Without good comparisons between possible station locations, Constantine and Seattle Mayor Bruce Harrell's $400 million pledge is rewriting the system. When a politician can put their thumbs on the scales of a decision with some unvetted vanity plan, the decision is already derailed. Not by process, but by ego.
The Urbanist wants to get behind the best option for transit in the CID, Seattle, and the region while ensuring that the CID that the station reaches is still whole, culturally vibrant, and thriving. We support CID community members who are asking for the same. And we want desperately to talk positively about a vision for multimodal transit hubs that connect neighborhoods, move thousands of people out of cars, curb climate pollution, and fulfill the promise of ST3.
But The Urbanist relies on facts and clear information to do our job, and we can say simply that the Sound Transit board has neither. They are not prepared to decide on station locations. And they are very much not prepared to go all in on a politician's flight of fancy unveiled at the last possible moment. Said electeds know this too. Until there is good, understandable information behind proposed station locations and plans to mitigate negative impacts, Sound Transit's plans are stuck in a very deep hole of their own making.
Provide feedback to the Sound Transit Board at meetingcomments@soundtransit.org before their March 23rd meeting. Additionally, the Move Forward on 4th Coalition has created a handy letter-writing tool. To speak in-person at the 1:30pm meeting at Union Station, sign up at least 30 minutes before the meeting. To speak virtually online, you must sign up at least five minutes before the meeting. Virtual signup opens at 8:00am the day of the meeting.
The Urbanist editorial board consists of Natalie Bicknell Argerious, Ray Dubicki, and Doug Trumm.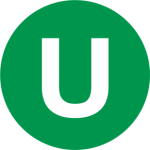 The Urbanist was founded in 2014 to examine and influence urban policies. We believe cities provide unique opportunities for addressing many of the most challenging social, environmental, and economic problems. We serve as a resource for promoting and disseminating ideas, creating community, increasing political participation, and improving the places we live.