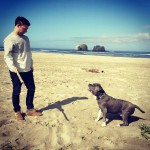 Caelen is a third generation son of Ballard. When he was in high school, his parents moved the family out to beautiful Bainbridge Island where he found himself missing urban life--homesickness for Seattle continued on into his college pursuits. Classically trained in structural engineering with an emphasis in earthquake design, he loves steel, glass, and concrete. He primarily writes about Ballard land use (hopefully home to future TOD) and Sound Transit packages, both emphasizing long-range planning.
It's been a long haul since the November kick-off, but wait until you see what over a hundred volunteers mapped over 1,000+ hours and what it reveals. There's an extraordinary amount of historic buildings in Greater Ballard. The maps created from all the data (7,300+ structures, 14,600 photos) include the...
For years, the Washington State Utilities and Transportation Commission has tried to conserve phone number batches within the (206), (253), (360), and (425) area codes from exhaustion, and the effort was largely successful leading to the commission to shelve a new area code overlay expansion plan in 2000s. But...
It's time to hit the streets for the survey portion of the Mapping Historic Ballard portion of the Department of Neighborhood's Small & Simple Grant to Ballard Historical Society. Mapping Historic Ballard is a community effort to document the rich history of Ballard architecture and provide guidance for preservation of...
Hey fellow 12s! Here is a quick ELO summary of the 2015 season and wildcard game for your Seattle Seahawks. By Fivethirtyeight's week-to-week ELO score, the Seahawks are the best team of the four NFC contenders heading into Sunday's 10 AM game in Charlotte, North Carolina. Actually, they would be...
The Ballard Historical Society (BHS) is ramping up on a great program to document the more than 100-years past of the former independent city turned North Seattle neighborhood. Beginning in December, BHS will embark on a 6-month journey to develop a historic resource inventory and dynamic interactive map. Laying the foundation for all...
Saturday turned out to be a great morning for a walking tour in Ballard. The sun was out, our group was engaged, and the streets were relatively quiet. Standing in as our tour guide was Caelen Ball. He gave a well rounded look into Old Ballard and New Ballard. Tour commentary was a...
Ballard is in the midst of rapid change with scores of projects in the planning and development stages, but it is also one of Seattle's most historic districts. Dozens of heritage buildings line the streets of Market Street, Ballard Avenue, and the blocks in between. Caelen Ball, a true son of Ballard, will be...
Now that Lynnwood's FEIS has been published, transit nerds can get a look at the likely outcome for station locations, cost and alignment. Here are the big takeaways: Segment A (Preferred Alternative) Two stations at NE 145th and NE 185th – 130th station would be an addition. Estimated 2035 ridership of 12,600...