2015 was a different time. People were optimistic and filled with ambition, especially the transit advocates. We were not at a "value engineering" scaling back phase. On the contrary, activists were charging ahead and among other things campaigned to add a NE 130th Street Link station to Sound Transit 3 plans.
In February 2015, The Urbanist ran Renee Staton's case for adding the 130th Street Station. She argued adding a station between Northgate and NE 145th Street would better serve population centers like Lake City and Bitter Lake, which have historically been underserved. Placing the station at NE 130th Street, the main east-west thoroughfare between Lake City and Bitter Lake, would allow a new bus route to efficiently funnel riders to Link and connect the the two urban hubs.
The Urbanist endorsed Staton's 130th Street idea in April and urged folks to contact Sound Transit boardmembers.
Debora Juarez made 130th Street Station a central part of her campaign for city council in 2015. She earned The Urbanist's general election endorsement and cruised to victory. The Urbanist Election Board wrote, "Debora will fight hard to bring a new light rail station at 130th Street," and Councilmember Juarez has been living up to that promise.
Not only is station happening, it may be happening seven years earlier than anticipated. On Thursday, the Sound Transit Board's Capital Committee voted to encourage Sound Transit staff to begin preliminary engineering for the NE 130th Station so that it might be built as part of the Lynnwood Link extension in 2024, rather than added at a later date (2031 had been the target in the ST3 timeline).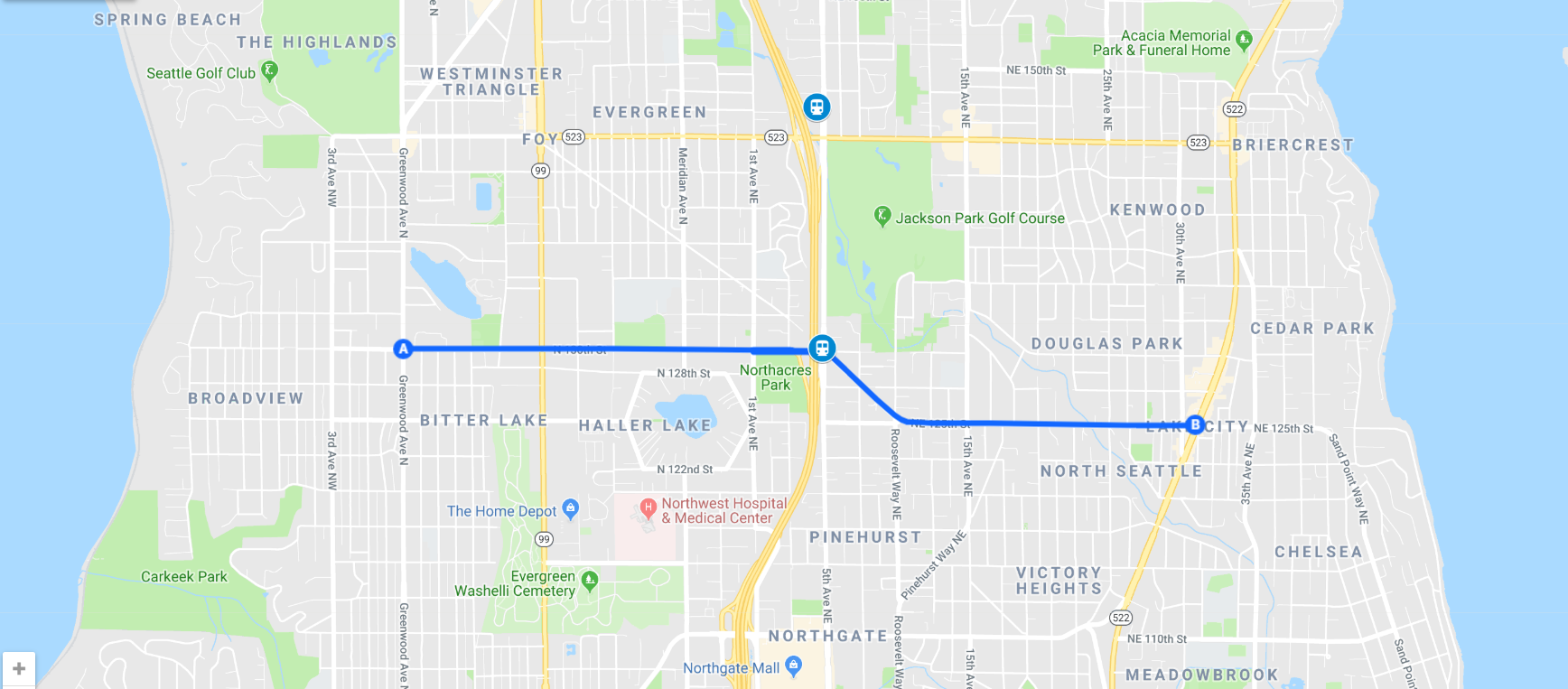 This is welcome good news for a Lynnwood Link project that is a year behind schedule and set to cost $460 million more than initially estimated after the scope of the project increased and the real estate boom drove up land and construction costs. Another positive has been the allocation of a $100 million grant from the Federal Transit Administration, which had been stalling transit allocations under Secretary Elaine Chao.
Building the station as a part of Lynnwood Link would spare Sound Transit the operational difficulty of needing to interrupt service to work on an in-fill station added at a later date. Building it simultaneously would decrease the station's capital costs, most likely. It'd help serve transit riders that much sooner. A 2024 opening date could also propel plans to build more housing in the area, both by adding a new Urban Village around the station and potentially by redeveloping Jackson Park Golf Course, which is City-owned but losing money and located just to the northeast of the proposed station.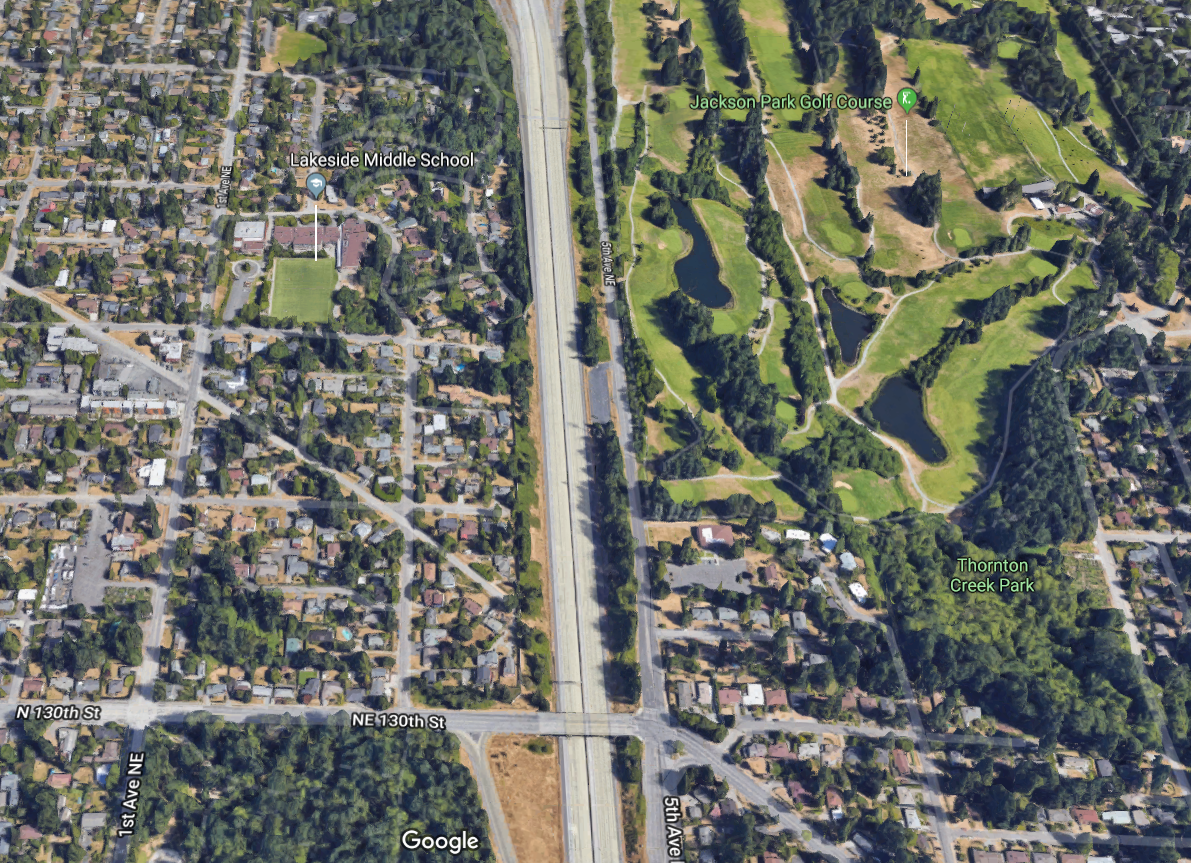 Most Jackson Park visions involve keeping plenty of green space as an eco-friendly, publicly-accessible park and adding thousands of homes to allow more people to enjoy the beautiful space. Mixed-income apartment buildings would allow people across income levels to live near a light rail station and a premier park.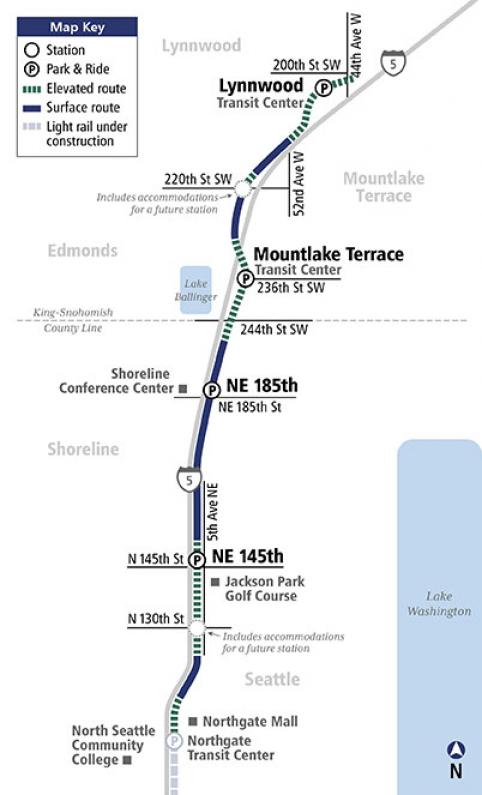 There's still a lot of work to do before A) we get 130th Street Station and B) we don't squander it by surrounding it with single family zoning and a public golf course with declining use. The Sound Transit Board's Capital Committee stopped short of formally recommending the plan to open the station in 2024. Perhaps once they sees some more work from their engineering team, they'll have the confidence to fully recommend it.
As transit projects struggle to win federal grants and get them in a timely fashion under our present administration, getting NE 130th Street Station built early would be a big victory. In fact, it could well be a flag in the ground showing transit progress marches on even with forces openly hostile to transit running our federal government right now. 
Contact the Sound Transit board of directors and let them know you support building NE 130th Street Station as soon as possible.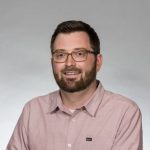 Doug Trumm is publisher of The Urbanist. An Urbanist writer since 2015, he dreams of pedestrianizing streets, blanketing the city in bus lanes, and unleashing a mass timber building spree to end the affordable housing shortage and avert our coming climate catastrophe. He graduated from the Evans School of Public Policy and Governance at the University of Washington in 2019. He lives in East Fremont and loves to explore the city on his bike.