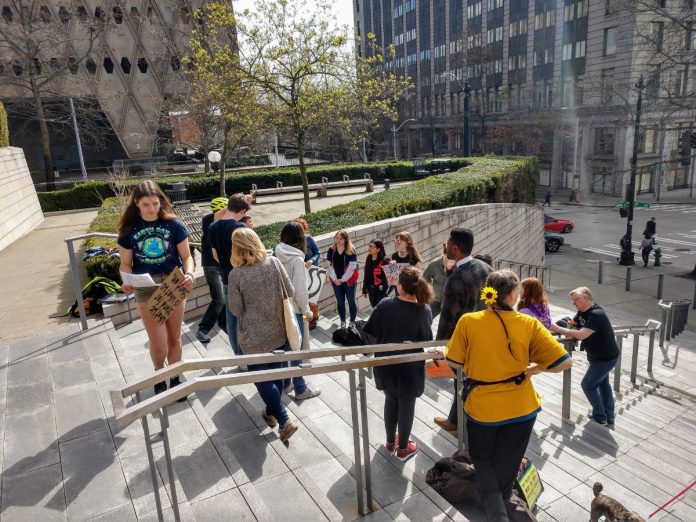 Yesterday, Mayor Jenny Durkan announced executive action ending the use of fracked gas infrastructure in City buildings. It represents a small step toward decoupling our government from fossil fuels and achieving the vision of the Seattle Green New Deal, but an important one.
"The mayor's action today on municipal buildings is an important first step that we're happy to support," said Brittney Bush Bollay, chair of the Seattle Sierra Club. "This is one step of many necessary to save our lungs, our futures, and our wallets."
Sierra Club's statement also framed the ban on fracked gas hookups–which Seattle and Bellingham are considering taking citywide–as a showdown with Seattle's private for-profit energy provider: Puget Sound Energy: "Mayor Durkan's decision is an example for other elected officials to follow, given Puget Sound Energy's (PSE's) upcoming $1 million astroturf campaign to parade fracked gas as a viable future. PSE continues pushing for infrastructure proven to harm people and lose money. Homeowners, renters, and small businesses should not bear the burden of bailing out millionaires and utilities who choose to make unwise and dirty investments."
The Mayor's Executive Order requires all new or substantially altered City of Seattle buildings to operate without fossil fuels, and "by January 2021, the City will develop a strategy to eliminate fossil fuel use in existing City buildings." The executive order also directs City departments to work with the Green New Deal Oversight Board and the Mayor's Youth Climate Council "to integrate the following Green New Deal principles into City work:
Reduce pollution at the rate of progress scientists say is necessary to limit average global temperature increase to 1.5 degrees C;
Promote economic opportunity and inclusive access to stable, well-paying jobs; and
Advance environmental justice by ensuring the benefits and investments of the clean energy transition accrue to those communities and populations historically most burdened by the fossil fuel economy."
"We must eliminate our City's reliance on fossil fuels–from cars to buildings," Mayor Durkan said in a statement. "More than half of the world's population lives in cities. We have an opportunity in Seattle to chart the right response to climate change, and that starts with actions like the ones we announced today to limit our greenhouse gas emissions."
Breaking up with fossil fuels is hard to do
Shortly after the announcement, I was listening to NPR Marketplace in which Kai Ryssdal was gushing about how the stock market can still go up even with missile attacks in Iraq and Trump threatening war. Ryssdal had an energy policy expert to dissect what the threat of war means for your stock portfolio. The expert–Amy Myers Jaffe of the Council on Foreign Relations–warned oil prices might go up and said low oil prices boost the economy by encouraging people to buy cars, which then inflates gross domestic product (GDP), the measure of all economic output within a country. A not-so-virtuous cycle
"We know from past oil shocks that Americans stop buying cars when the price of oil is going up, and of course that would be very bad for the economy because that's a big part of the GDP of the United States," Jaffe said.
Jaffe co-authored a book called Oil, Dollars, Debt, and Crises: The Global Curse of Black Gold, so it's not clear she's a fan of sugar-high of low oil prices or simply trying to pass on hard truths or conventional wisdom. In the interview, she also mentioned the countervailing force of high oil prices boosting oil-producing regions of the country."If the price of oil goes way up, there are many states that benefit now because we have so many states that are oil-producing that didn't used to be oil producing, and of course our trade deficit isn't hurt as badly," Jaffe said. "The problem is that, you and I, we might not take a road trip this summer if oil prices are very high."
Nonetheless, what listeners of Marketplace likely take away from the segment is that low oil prices are great for the economy and high gas prices will doom it. It's a very conventional economic recipe; it might work–at least temporarily–but it's also killing the planet. Plus, there's plenty of evidence there's another way.
Decoupling the economy from carbon pollution
Just because it could work, doesn't mean we should pursue a short-sighted strategy. Several countries have shown that clean growth built on renewable energy works just as well as dirty growth–cheap fossil fuel energy and an overabundance of cars. Europe is leading the way on this front, perhaps none more than Denmark, which has seen a proliferation of clean energy, bike infrastructure, and transit. Since 1990, Denmark's emissions are down nearly 40% while it's GDP is up more than 40%.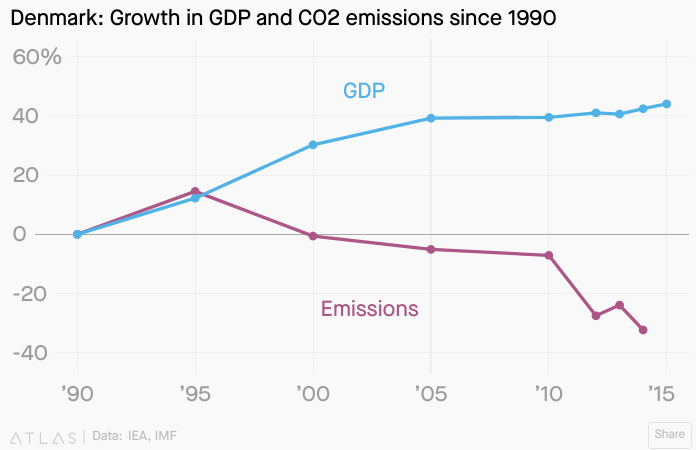 And while Denmark–though a small economy–is a dramatic example, big economies like Germany and the United Kingdom have also seen a similar decoupling trend thanks to big investments in transit and renewable energy like wind and solar power. All of those countries have much higher gas prices than the United States–roughly double. With gas being twice as expensive, the conventional wisdom is that these economies would stagnate or collapse, and yet they continue to grow.

In another promising sign, the entire global economy appeared to decouple in 2014, breaking from a long history in the industrial era of a stronger economy meaning higher climate emissions. "[I]n 2014, something extraordinary happened. Globally, carbon emissions decoupled from GDP growth," Cassie Werber and Jason Karaian wrote in Quartz. "According to the International Energy Agency, energy-related CO2 emissions were flat that year, despite an increase of around 3% in global GDP. 'This is the first time in at least 40 years that a halt or reduction in emissions has not been tied to an economic crisis,' the IEA said at the time."
Cheap gas isn't the cornerstone of a healthy economy
2014 may have been a particularly good year for converting dirty energy to renewable energy. But it can be a harbinger of things to come–in fact, it really must be. The old way we talk about the economy has to change. Cheap gas isn't the cornerstone of a healthy economy.
A healthy economy could just as well run on cheap (if not free) high-quality transit and safe streets for people walking, rolling, and biking. We could define a strong economy as one that lifts up workers just as surely as shareholders and green the transportation, building, and energy sectors.
Carbon taxes raise the price of fossil fuels, and yet many economists and policymakers still recommend them as their preferred solution to the climate crisis. Nonetheless, cheap petroleum is also considered an economic salve, and some theorists (none I'd recommend) have argued car ownership is the key step for the urban poor to climb the economic ladder. We can't have it both ways. Either we must jettison the old sugar-high formula of cheap dirty energy and sprawl juicing the economy, or admit that we were never that serious about a carbon tax or ending fracked gas hookups or climate action at all in the first place.
Mayor's Youth Climate Council
The Youth Climate Council the Mayor mentioned in her executive order will be set up in coming months. "Applications for the Mayor's Youth Climate Council will open next week," the release states. "Any Seattle resident between the ages of 16 and 22, who is passionate about averting the climate emergency and environmental justice is encouraged to apply."
Youth have been instrumental in pressing for climate action from the Sunrise Movement's global reach with leaders like Greta Thunberg to Seattle's own local youth activists. The sense of urgency they're creating really does seem to be working, particularly at the city level. There's still a long road ahead for the Seattle Green New Deal, but momentum is starting to build.
By the way, the Mayor also announced yesterday the establishment of an Environmental Justice Fund that will invest $250,000 in seven community-based projects "to improve environmental conditions and respond to the impacts of climate change." The City awarded funding of up to $40,000 to projects that will be led by and benefit those most impacted by environmental and climate issues, including communities of color, immigrants, refugees, and Indigenous people.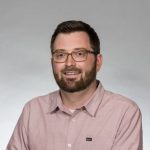 Doug Trumm is the executive director of The Urbanist. An Urbanist writer since 2015, he dreams of pedestrianizing streets, blanketing the city in bus lanes, and unleashing a mass timber building spree to end the affordable housing shortage and avert our coming climate catastrophe. He graduated from the Evans School of Public Policy and Governance at the University of Washington. He lives in East Fremont and loves to explore the city on his bike.