Last week, the Seattle Department of Transportation (SDOT) shared planned September service changes to the City's bus network once the new Seattle Transportation Benefit District (STBD) kicks in later this year. The biggest change is the addition of new Route 20 running from Lake City to Northgate Station and then south to University District Station, primarily using Route 26's path.
Seattle voters approved the new STBD by a margin of over 60 points, increasing the current STBD's 0.1% sales tax to 0.15%. However, due to threat at the time that I-976 would survive a court challenge (it didn't), the old $60 vehicle license fee (VLF) was not included in the STBD and expired. Overall, funding from the STBD will decrease with the renewal, dropping from an annual $50 million to $39 million and forcing King County Metro to reduce service hours within Seattle. The City Council voted to add $20 VLF back in, but SDOT plans to invest the extra $7.2 million in annual revenue in primarily in infrastructure upgrades and maintenance rather than bus service.
SDOT categorizes their upcoming STBD services changes into three buckets: West Seattle emerging needs, Northgate link project area reinvestment, and service reductions. In the changes, West Seattle primarily seems service increases. Seattle north of the Lake Washington Ship Canal sees mostly service improvements, and its fair share of losses. The remainder of the reductions fall in band from Magnolia all the way east to the Central District, which have presumably seen the most ridership drops as the agency recalibrates the system to address pandemic realities.
Meeting West Seattle's emerging needs
With the closure of the West Seattle High Rise Bridge over a year ago now, West Seattleites and the City have been scrambling to move Seattleites in and out of the peninsula and mitigate traffic impacts. One strategy under Reconnect West Seattle has been to encourage and improve bus ridership, a goal clearly reflected in the service adjustments these adjustments. The target originally was a 30% transit mode share during the bridge closure, but that has since been modified down to 25%.
With low bridge access restricted for the time being, it's evident that demand for bus travel that utilizes that connection has increased in demand and will receive frequency boosts in September. Affected low bridge routes Route 50, Route 120, and RapidRide C Line. Route 60, which serves badly affected South Park and Georgetown, will also see a service increase.
Route 50 (Alki to SoDo via Admiral and Alaska Junction) — This route will see a doubling of frequency, from every 30 minutes to every 15 minutes on weekdays, 6am to 7pm. Just under half of the vested service hours (14,000) will go to bolstering this route.
Route 120 (Burien to Downtown Seattle via the low bridge) and RapidRide C Line (Fauntleroy to South Lake Union via Alaska Junction and low bridge) — These routes will receive similar slight service increases to help with crowding and expectations of high ridership post-Covid. Weekdays from 6am to 7pm, 7- to 12-minute headways will improve to every 7 to 10 minutes. Weekdays from 7pm to 9pm, 15- to 30-minute headways will improve to every 15 minutes. Around 9,000 additional service hours will be dedicated to these routes.
Route 60 (South Park to Capitol Hill via Georgetown) — This route will see a slight increase or doubling of frequency depending on time of day. On weekday from 6am to 7pm, headways will decrease from every 15 minutes to every 12 minutes. On weekdays from 7pm to 10pm, headways will halve from every 30 minutes to every 15 minutes. Around 7,000 annual service hours will be dedicated to this route.
The current plan is to spend around $1.5 million for the remainder of 2021 after September 1st, and around $5.9 million in 2022. This will support around an additional 30,000 annual service hours for West Seattle. No number appears for 2023, as SDOT notes that some kind of phase out of the added service house will happen around the uncertain reopening of the West Seattle High Rise Bridge — latest estimates have that around summer 2022.
Reinvesting and tweaking in North Seattle
Adjustments to service changes in the Northgate Link Project Area — basically most of Seattle above the Ship Canal — come with the context that Metro's restructure planning assumed zero STBD-funded service. The Urbanist was critical of Metro's chipping away at initial proposals — rest in peace Route 61, an east-west route we could never meet. September 2021 STBD adjustments offer to recapture some of our initial hopes. For now, the plan is to shift around 40,000 service hours in the area, around 26,000 reinvested and around 14,000 reduced as a part of "right sizing". So, we're looking at a modest roughly 12,000 hour boost to service hours to the project area. That might be enough to feel like a boost to riders. The bus restructure had aimed at improve connections to light rail and boosting bus service overall, but the shrinking budget is forestalling those bolder plans.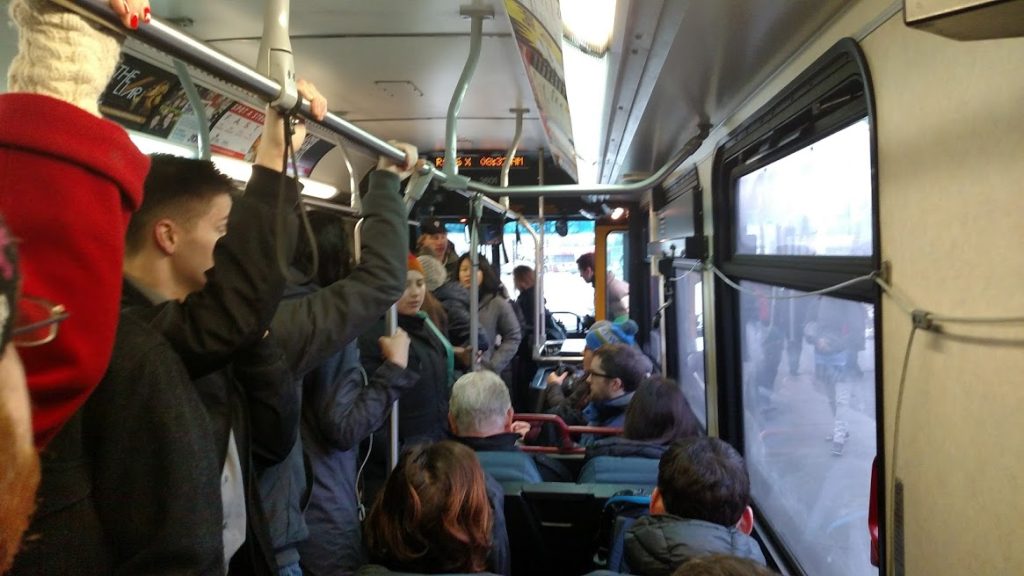 This bucket of changes holds the most exciting addition of service hours with an effectively new route. Route 20 is the combination of a restructured Route 26 and Northgate way service that might have been lost with Route 41's elimination and Route 75's move in September. It will run from Lake City to the University District via the Northgate Link station, and Green Lake. Route 20's frequency on weekdays from 6am to 7pm, will double from every 30 minutes to every 15 minutes. Operating the route year-round will take around 10,800 service hours. When SDOT presented the proposal last week, the Transit Advisory Board was supportive of the Route 20 addition, Wes Mills reports.
Next, Routes 40, 48, 49, 65, and 67 will be getting hourly Night Owl service to restore cuts made to Night Owl service cut in September 2020 — Route 7 (notably outside of North Seattle) is also included as part of that service boost because it is paired and through-routed with the 49 at night. In all, that's another roughly 3,900 annual service hours. Routes 40, 44, and 70 will have their off-peak headways smoothed to closely match peak frequencies. This maintains hours on routes with existing investments and is another additional 10,800 annual service hours.
As mentioned earlier, Route 41 is being cut with the introduction of the Northgate Link extension, freeing up 13,600 STBD-funded hours. In northern Seattle, reduced UW-maintained service levels during summer months when class is not in session — and reduced weekday — maintain service levels on secondary holidays to match normal weekdays — schedules are planned to be removed from Seattle routes. That frees up another 6,500 annual hours. Routes 43, 49, 62, 65, 345, and 373 will lose STBD-funded hours. The RapidRide D Line will also see adjustments.
Other service reductions and looking past these painful cuts
The RapidRide D Line's adjustments are paired with planned cuts to the RapidRide C Line, though Metro is expected to pick up some of the slack from the decrease in STBD funding. The two routes cross paths downtown, so SDOT had considered merging the two routes into a through-routed line that flows right through downtown rather than terminating there. This change would have chopped off some service, most notably the RapidRide C Line's South Lake Union connection, to save around 43,000 annual service hours. However, Mills reports this was scrapped since those Downtown RapidRide tails are expected to busy again once more workers are in the office rather than working from home.
Outside of northern Seattle, Routes 2, 3, 12, 24, and 125 will also have their remaining STBD-funded hours removed. Including the northern Seattle routes that will get similar cuts this totals up to be around another 12,900 annual service hours adjusted away.
When SDOT looks to reexamine the City's bus network, life will probably look almost back to normal with the high bridge repaired and the pandemic mostly past us. The biggest difference might actually be the new Northgate Link extension and maybe even East Link. If I'm optimistic, maybe a countywide transportation benefit district will have been passed. Perhaps the West Seattle service increases might not even have to be pared back. Nevertheless, expect the next major service shake up to happen late 2022 or 2023 with the return of the high bridge, bus restructuring around East Link, and post-pandemic revenues.
Correction: This article has been updated to reflect that the through-routing proposal for RapidRide C and D is likely shelved and that Metro may supplement the lost STBD hours for the RapidRides. Also noted is the Transit Advisory Board's support for Route 20.
Shaun Kuo is a junior editor at The Urbanist and a recent graduate from the UW Tacoma Master of Arts in Community Planning. He is a urban planner at the Puget Sound Regional Council and a Seattle native that has lived in Wallingford, Northgate, and Lake Forest Park. He enjoys exploring the city by bus and foot.