With construction on the complete rebuild (and expansion) of Alaskan Way well underway, the long-planned new Seattle waterfront is happening before our eyes. Traffic patterns are getting shifted around as different segments of the new waterfront boulevard, which will have nine vehicle lanes at its widest point, fall into place. Below Pike Place Market, a new bridge over the BNSF railroad tracks is forming the basis for a brand new connection to Belltown. These changes set the stage for the Overlook Walk connecting Pike Place with Elliott Bay and an extension of aquarium by way of a new waterfront promenade and protected bike lanes.
There are other changes moving forward that you might not connect directly with the waterfront project. A set of revamps to east-west streets in Pioneer Square that connect with Alaskan Way falls into that category. Planned to start construction next year, the plans for these improvements are still underway, with the Office of the Waterfront seeking feedback on the designs that have reached the 60% level. The open house to give feedback is open though Monday, May 17.
The improvements to Pioneer Square's streetscape are going to do a lot to rebalance the neighborhood's streets away from their current auto-oriented state. But they still don't take advantage of the amazing opportunities this unique situation presents. The Office of the Waterfront says they heard feedback that the project should maximize pedestrian space, but the current design does this in a way that treats vehicle access as a fundamental given, even as Pioneer Square offers Seattle's best example of the public space that can be created if that assumption is not treated as sacrosanct, with two blocks of pedestrianized Occidental Avenue that have existed since the 1970s.
You can see a bird's eye view of the proposed changes here, outlined in red: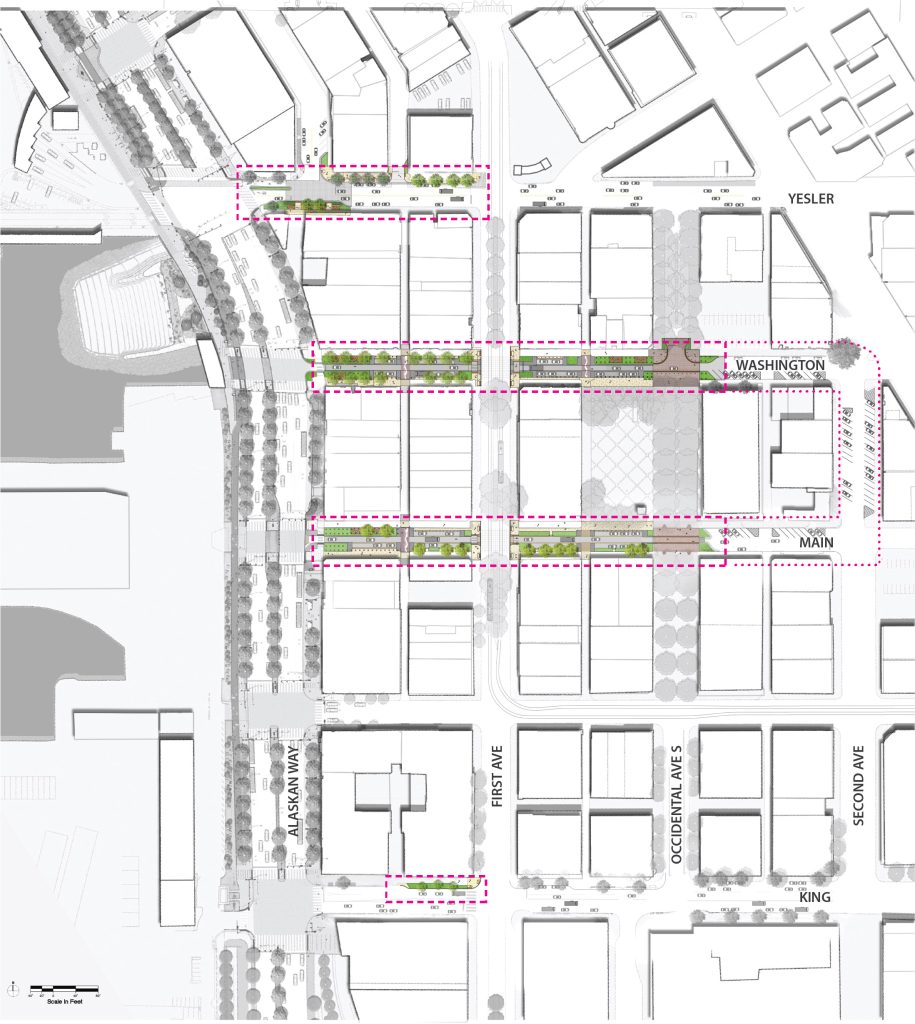 Yesler Way
Yesler Way is the street with the highest level of vehicle traffic planned for upgrades as part of this project. Between Western Ave and Alaskan Way, the curb would be extended into the street to install plantings and seating. It's unclear exactly how pleasant it will be to sit here, as it's steps from nine-lane Alaskan Way and along one of the primary corridors people use when they disembark a Washington State Ferry at Colman Dock.
Seating closer to 1st Avenue, which is a much more pedestrian-friendly corridor, is not proposed, with only minimal changes to the streetscape on Yesler proposed deeper into Pioneer Square. The short stretch of protected bike lane shown above immediately east of Alaskan Way is not shown continuing anywhere, with people riding bikes in mixed traffic in the rendering below looking west from 1st Avenue.
Yesler Way is one of the most important planned bike connections in the city and SDOT has reiterated their intention to connect the protected bike lane that currently terminates just west of 2nd Avenue with the planned trail along the waterfront, but the decision to not even include it speaks volumes. Recall also that there is currently no funding to connect the north end of the waterfront trail to the Elliott Bay trail at Myrtle Edwards Park; providing critical connections is clearly not the primary purpose of the overall project. The best that we can hope for here is that when a bike connection is tacked on it integrates well with these improvements.
Washington and Main Streets
The biggest changes here will be made on Washington and Main Streets, low-traffic streets on either side of Occidental Park, which itself used to be a continuation of Occidental Avenue. Washington Street here would become a one-way street toward Elliott Bay with Main Street a one-way counterpart toward downtown. The roadway would be narrowed with bollards to prevent vehicles from entering the pedestrian space and the park, which would bleed into the "sidewalk" space with the removal of any curb. Despite being the place you'd most expect to see seating added of all the locations, –after all, it is a park— no seating is proposed in the vicinity of Occidental Park here.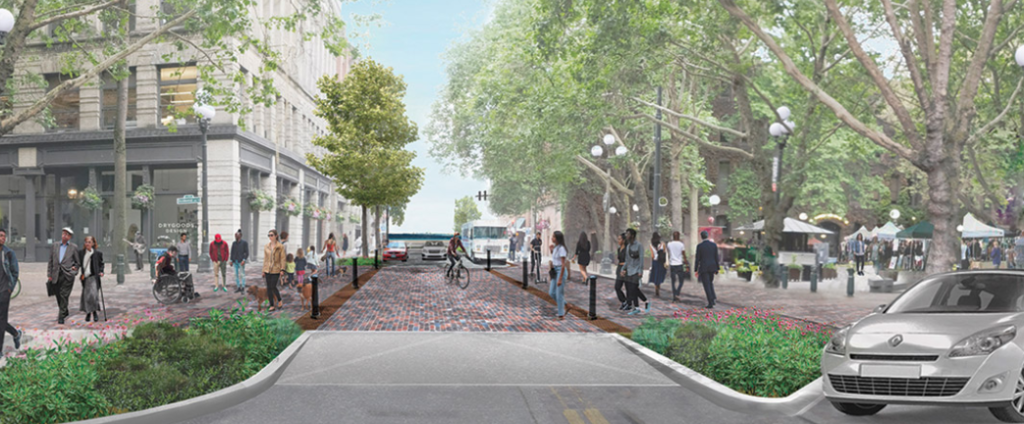 Instead, the seating is again used as buffer between Pioneer Square and the waterfront highway, raising the question of who really will want to hang out there.
The seating depicted here is actually pretty hard to even make out in any of the renderings, so we asked the Office of the Waterfront for more details on that part of the project. They told us: "Seating areas on Washington and Main are wood decking, meant to be a call back to the old piers that extended out from the shoreline here pre-fire. The wood decking would be set back from the street with a planted buffer of about 3′, which will be within a field of vertical posts, again, a nod to the piers that marked the fluctuating shoreline edge as Seattle grew." That tells us a bit about the project team's inspiration, but not much about how they will be used in real life.
But turning our attention back to the streets themselves: Washington and Main Streets continue a trend in Seattle of treating a curbless, one-lane street with some street parking retained as the most pedestrian-friendly configuration imaginable. This is especially hard to swallow when Seattle's best example of pedestrianizing a two-block stretch is already right here. A full pedestrianization of Washington Street in particular would open the door to extending Occidental Avenue's pedestrian street all the way north to Yesler Way. Emergency access would need to be accommodated; there is of course a huge difference between allowing fire trucks on a pedestrian street and allowing any driver that feels like driving down the street onto it.
When Occidental Park was first proposed in the 1970s, you will not be surprised to learn a common complaint leveled at the project was that it would remove too much parking from Occidental Avenue. Today that parking isn't missed. With the narrowing of Washington and Main Streets as proposed here, some parking spots would be eliminated. But this project will be adding back-angle parking spaces to those streets east of the park to make up for those lost spots. One of these decades downtown Seattle will learn from past lessons.
King Street
Minimal improvements are proposed to King Street, just one curb extension with added street plantings on the north side of the street west of 1st Avenue. Since King Street dead-ends at the train station, it would be great to reallocate more of this street to pedestrian and bicycle priority, but it will mostly stay unchanged.
There's a lot to like with these improvements, don't get me wrong. Creating a seamless connection between the Occidental pedestrian mall south of Main and the park will be amazing. But coming on the heels of the incredibly auto-centric Alaskan Way design, which many people are becoming increasingly aware of as it takes physical form in front of us, these improvements don't do nearly enough to transform Pioneer Square into the pedestrian-oriented district that we all know it can be.
The open house to submit feedback on these changes is open though Monday, May 19.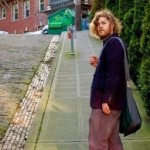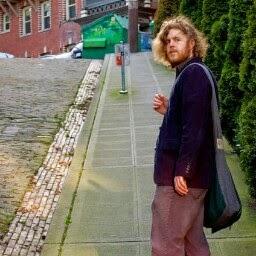 Ryan Packer lives in the Summit Slope neighborhood of Capitol Hill and has been writing for the The Urbanist since 2015. They report on multimodal transportation issues, #VisionZero, preservation, and local politics. They believe in using Seattle's history to help attain the vibrant, diverse city that we all wish to inhabit. Ryan's writing has appeared in Capitol Hill Seattle Blog, Bike Portland, and Seattle Bike Blog, where they also did a four-month stint as temporary editor.