Read on for Pedersen's top ten worst votes.
Councilmember Alex Pedersen announced on Tuesday he will not be seeking a second term on the Seattle City Council. His term expires at the end of 2023, and Council District 4 will join a growing list of open seat races that already includes District 1 and 5, following retirement plans also shared by Councilmember Lisa Herbold and Council President Debora Juarez.
"Striving to serve the public as a voice of reason during tumultuous times been an honor, but I am not a career politician," Pedersen, who was an official in the Clinton administration, a long-time city council aide, and author of a political newsletter for several years leading up to his 2019 council run, said in his statement.
No councilmembers have officially announced re-election plans meaning the wave of retirements could grow. All seven district-based councilmembers are up for re-election in 2023, but the two at-large councilmembers — Teresa Mosqueda and Sara Nelson — aren't up until 2025.
The Seattle City Council's popularity has waned in recent years, polls have indicated. This unpopularity stems perhaps from frustration at a lack of major progress on a number of pressing issues including homelessness, mounting housing costs, violent crime, deadly traffic crashes, and the climate crisis — not to mention efforts by a string of centrist mayors and their allies to pin such problems on the council rather than themselves. However, Pedersen was defiant and claimed his election prospects would have been good.
"While I have heard that recent polling numbers reflect support for my efforts, just because an elected official could win doesn't mean they should," Pedersen said in a statement. "I'd be happy to hand the reins to another qualified and pragmatic public servant selected by voters this November who will continue to prioritize constituents over interest groups, watchdog the City's $7 billion budget to provide local government services, and produce substance instead of slogans on Twitter."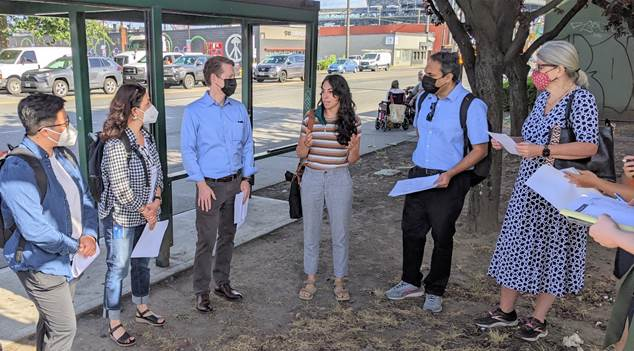 On that count, The Urbanist can confirm that Pedersen produced no Twitter slogans since he never created a Twitter account associated with his office or his political campaign. The question of which Seattleites are merely interest group members to be scorned and which are worthy constituents is a tougher one to answer.
Pedersen has held down Council's right flank during his tenure, and unlike Herbold, who said she hoped to pass the reins to a progressive, Pedersen clearly has another conservative-leaning moderate like himself in mind as as successor given his shoutout for "pragmatic" budget watchdogging.
It's no secret that The Urbanist has rarely agreed with Alex Pedersen from the campaign trail, when our endorsement went to his progressive opponent Shaun Scott, onward through every year in office. Tapping Pedersen as transportation committee chair has hamstrung policymaking over the last three years on issues such as that worsening traffic safety crisis, languishing transit service, and a lack of pedestrianization and placemaking. His departure will mercifully allow a reset in 2024 as the City gears up to renew and perhaps redouble its transportation levy.
Pedersen developed a pattern of siding with major corporations, business owners, homeowner groups, and landlords over "interest groups" also known as regular working class people.
Here are some of our top ten disagreements with Pedersen during his time on council thus far:
Pedersen won his seat by just four points in 2019, despite a number of structural advantages. This suggests District 4 may be tough ground for centrists to hold. Recently approved redistricting maps didn't significantly alter the partisan lean of the district. Eastlake will be leaving the district, but northern Wedgwood will be joining it.
So far, University of Washington graduate student and organizer Matthew Mitnick is the only candidate to declare for the D4 race, but the floodgates will likely soon be opening with this now an open seat race.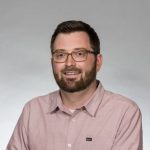 Doug Trumm is the executive director of The Urbanist. An Urbanist writer since 2015, he dreams of pedestrianizing streets, blanketing the city in bus lanes, and unleashing a mass timber building spree to end the affordable housing shortage and avert our coming climate catastrophe. He graduated from the Evans School of Public Policy and Governance at the University of Washington. He lives in East Fremont and loves to explore the city on his bike.