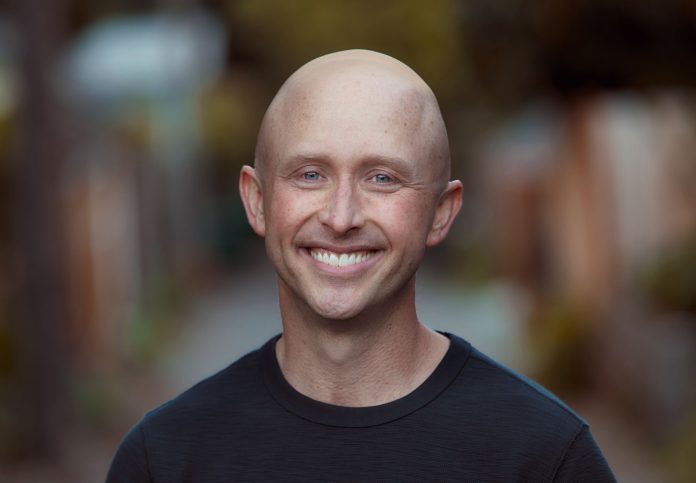 When entrepreneur Ron Davis announced a District 4 Seattle City Council run this morning, it didn't come as a big surprise. Davis has busy about town doing the type of things that set a person up to run for office. He's served on the Roosevelt Neighborhood Association in his local neighborhood and as a boardmember at Futurewise and Seattle Subway. He's penned op-eds for The Urbanist arguing for an upzone of Roosevelt and neighborhoods citywide via adding a souped-up Alternative 6 to the Comprehensive Plan and for The Stranger laying out a whole host of progressive revenue options he supports.
Plus, Davis has vocally criticized D4 Councilmember Alex Pedersen, who announced he was not running for a second term earlier this month. In another Stranger op-ed, he argued Pedersen was playing out of the Republican playbook when he voted against the City's biennial budget in November after pushing colleagues to pass amendments doing things like boosting police hiring bonuses and swiping transit revenue to pay for a bridge maintenance bond, a long-time Pedersen obsession that is of dubious value.
Being engaged and active on the issues has led to a formidable list of announcement day endorsements including King County Councilmember Girmay Zahilay, Port Commissioners Ryan Calkins, Sam Cho, and Toshiko Hasegawa, School Board Director Chandra Hampson, State Rep. David Hackney, Roosevelt Neighborhood Association Chair Jay Lazerwitz, and Sierra Club leaders Jesse Piedfort and Robert Cruickshank.
University of Washington graduate student Matthew Mitnick declared in the D4 race with a Democratic Socialist platform last year. With Pedersen out, more may jump in the race. One rumor suggests 46th Legislative District State Rep. Gerry Pollet will jump in the race in the traditional Seattle Times slow-the-growth homeowner backlash lane, taking the mantle from Pedersen. The Urbanist has recognized Pollet as a "Zero" the last two sessions due to his opposition to zoning reform and inability to work with his colleagues.
I sat down with Davis to discuss his run a few days ago, and it was clear he wants to chart a very different course than Pedersen — or Pollet, for that matter.
"I don't think there's anybody on the council in the last four years who has stood for more exclusion and wall building than Alex," Davis said. "If my goal is to knock over the walls by unlocking our desirable neighborhoods and making them accessible to everyone, I would put me on the far opposite end of every vote from Alex. So whether that's zoning, whether that's process for making building housing easier, whether that's greening housing, whether that's higher taxes so that we can invest in the subsidy side, whether it's housing or transit or behavioral health. I'm trying to think of what votes that are significant that he's taken that I would agree with him on."
Right on cue as it to prove Davis's point, Pedersen published a screed of a newsletter yesterday fashioning "11 reasons to reject or heavily amend HB 1110," Rep. Jessica Batemen's statewide zoning reform bill. Pedersen has gone out of his way to oppose zoning reform in the Seattle Comprehensive Plan, as well, even proposing his own slow-growth alternative L, which Davis criticized as a "Massive L" in an op-ed with co-authors Mike Eliason and Amy Broska.
For Davis, housing and land use aren't compartmentalized and separate issues from other crises like homelessness, climate catastrophe, and health care.
"Like Gregg Coburn, I would say homelessness is a housing problem," Davis said. "So we do know that the last thing that pushes a person into homelessness might be a loss of a job or a breakup with a partner or some sort of personal crisis or behavioral crisis, but that a lot less people end up homeless when they're having those various types of crises when they live in cities where there's adequate housing."
He argued the city should be acting with urgency and layering solutions onto the homelessness crisis from longer term fixes like building much more low-income housing, social housing, and market-rate housing, to shorter term solutions like rent subsidies and cash payments to get people on their feet, as basic income pilot programs have tested and found effective. He stressed the three S's of the housing stool: supply, subsidy, and stability.
Speaking of social housing and the special election happening right now, Davis said he'd be voting yes for Initiative 135 to launch a public developer of social housing in Seattle and supports the approach.
Davis identifies as an urbanist, but he said he was a progressive first, and it was his unlikely success story coming from a working class upbringing that drew him to politics.
"My parents were teenagers when they got pregnant with me, and I had a very, very working class upbringing," Davis said. "My dad took a pay cut switching from a diner to a factory hoping it eventually would pay like a family wage job. It took like till I was 10 for it to do so — an okay house in a crappy neighborhood, and eventually a living wage. We made it into the middle class about halfway through my growing up. And then I just got lucky kind of over and over and over again, and ended up at Harvard Law School in my late twenties, catapulted into this comfortable professional class and really saw not only how luck-driven it was, but how basically impossible that journey was and how much more impossible it was becoming, and especially for people who don't look like me."
Part of what makes climbs up the social ladder like Davis was able to accomplish less likely is rapidly rising housing costs that make it harder for working class folks to squirrel money away or access high-demand neighborhoods near job centers and high quality schools.
"I watched people in places like Seattle actively building walls around the privileges they had, which are just making it even worse," he said. "I see us having these great parks and schools and transit and access to jobs and locking people out who are the workers that are servicing most of the people in our district, who are just on their way up — or maybe they're struggling… Frankly, half the people in our district could never get in now if they hadn't gotten in earlier. Right? So it's just becoming this exclusive enclave and it feels like a jewel that should be shared."
On transportation issues, Davis portrayed himself as someone ready to rethink how we use our streets in a fundamental way and invest in alternatives to driving. He'd seek to apply those priorities to the transportation levy renewal package due in 2024, he said. The crop of incoming councilmembers — many of them newcomers given four retirements — will get to craft that package next year.
"I think one of the things that is required to pull off frequent, fast, reliable, and ubiquitous transit is right of way. Even though we've spent a lot of money, we've not been able to deliver adequate improvements in the transit riding experience, in my opinion. And until we hand over exclusive right of way to alternatives to cars, we're never gonna get there. We need to go big. We need to increase frequency. We need to increase hours. We need to invest aggressively in the pipeline of people that drive buses because we have a worker shortage that's obviously a crisis. We need to electrify all of those things, but I don't think we will deliver the kind of convenience that people need unless we start getting serious about actually prioritizing the space we allocate to different modes that aren't cars."
He tied that shift in street use prioritization to the city's Vision Zero campaign to end traffic deaths and serious injury collisions.
"My children are crossing these streets, and I'm worried about their safety and not getting run over," Davis said. "There is nothing that will be as effective as engineering our roads to slow people down. And there are expensive ways to do it, and there are relatively cheap ways to get moving on that faster… We need to be willing to sacrifice throughput now to save lives, period."
"Whether that's raised crosswalks, street trees, barriers, narrow lanes, bike lanes have the effect of road dieting and slowing people down, mid-block crossings, all the things that we know," Davis added. "The nice thing is actually there's a wonderful body of evidence about how to do it. We just haven't had the political will to do it, and it's just time. The crisis is too big."
Unlike Pedersen, Davis is a supporter of finishing the Center City Streetcar to stitch together Seattle's two unconnected streetcar lines, and he credited Greg Spotts, the new director of the Seattle Department of Transportation, for building streetcar momentum via his cultural connector concept.
"We need to just get the damn thing done already," Davis said. "I think Greg Spotts is doing a nice job of starting to try to sell it as a downtown revitalizer. I think that's a great way to bring on the business community."
Davis said he's advocate for climate action and resiliency measures like deep green building methods like Passive House and mass timber and increasing tree cover.
"I think we need to get serious also about climate resiliency because we are already entering the stage where we're starting to actually feel significant effects from climate change," he said. "One thing I think it's worth mentioning is I do think the sort of dichotomy between trees and urbanism or infill [housing] is a silly one. And I don't mean to say there's never moments when there's a tradeoff. Of course there are on some lots at some moments. But, whether that's height bonuses or that's aggressive planting, street trees, or actually populating the South Side with trees finally, there's I think a ton we can do to increase our urban forest coverage and actually still building in-fill."
Davis's approach to public safety would look to upstream solutions and bolster accountability mechanisms for police.
"We need just an entirely different crisis care response, scaling up Health One and Just care, et cetera," Davis said. "I think both would free the police up to do things like in investigate sexual assault and do the stuff that they're at least relatively better at, and also produce much, much better outcomes that respect people's civil rights better. Downstream, you need independent accountability for police. I've written about this in the pages of The Urbanist, you need restorative justice so that you reduce recidivism and put people back into community when you can."
This would mark a significant shift from Pedersen. Following the school shooting at Ingram, Davis noted that Pedersen showed up at a community forum and painted police as the only serious solution, even as others worried about the militarization of schools. Students were asking for more mental health investment, and officers with the Seattle Police Officers Guild (SPOG) at the forum agreed better access to mental healthcare was important.
"When you're running to the right of SPOG, you're way out of touch with the mainstream," Davis said of Pedersen.
While Davis stressed his progressive credentials, he also said his background launching a startup tech company and consulting in the business world could help him build a big-tent coalition: "Although I think our current business community, you know, needs to pony up and pay more taxes and do all the things that we progressives think, I also have walked a mile in their shoes and think I can build a big tent."
His other pitch to voters is to live his values whatever the cost.
"The other thing that sets me apart is I am a little bit of a risk taker," Davis said. "The city may barf me out, because I'm going to actually stand for the stuff that I say I'm gonna stand for. It's not so important to me to be in office that I'm going to blow with the wind."
For more, check out Ron Davis' campaign page.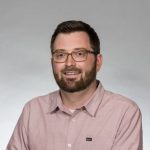 Doug Trumm is publisher of The Urbanist. An Urbanist writer since 2015, he dreams of pedestrianizing streets, blanketing the city in bus lanes, and unleashing a mass timber building spree to end the affordable housing shortage and avert our coming climate catastrophe. He graduated from the Evans School of Public Policy and Governance at the University of Washington in 2019. He lives in East Fremont and loves to explore the city on his bike.