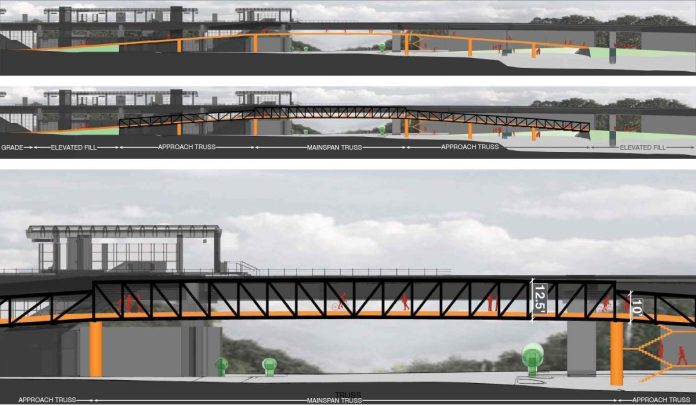 Last week, the Sound Transit Board of Directors selected 32 system access projects that will receive grants as part of the first round of System Access Fund. Local jurisdictions and transit agencies submitted 53 different applications across five service subareas. The transit agency planned to only allocate approximately $10 million per subarea (up to $50 million total), resulting in a need to prioritize projects using a variety of criteria and soliciting public feedback. The chosen projects total about $40 million.
The System Access Fund is a part of Sound Transit 3 and will have two rounds, authorizing up to $100 million in system access projects. With $40 million allocated, that leaves another $60 million for future expenditures.
Snohomish Subarea projects
In the Snohomish County Subarea, six projects made the cut, receiving a total of $8.51 million. Two of the projects will focus exclusively on design, while the remaining four will facilitate construction of system access improvements. Snohomish County won $1 million in funding to plan pedestrian and bicycle improvements for Ash Way, which runs past the Ash Way Park-and-Ride, a major regional transit center and future light rail station area. The County hopes to roll out corridor improvements in 2026 and in 2030 north of the park-and-ride. The $1 million is half of the amount their local jurisdiction was requesting.
Everett won $1.9 million for their construction of new pedestrian and bicycle improvements between Everett Station and Angel of the Winds Arena, which is on the edge of Downtown Everett. Approximately 2,000 linear feet of right-of-way will be improved on Wall Street and Smith Avenue by 2024. Reaching Downtown Everett on foot or bike is not exactly a pleasant experience right now. Eventually, Everett hopes to realize significant transit-oriented redevelopment in the area. A significant set of rezones and development standard changes were approved for the area last year. Light rail will reach Pacific Avenue, too, by 2036.
Edmonds secured $1.85 million to install new bikes and sharrows throughout the city by 2022. Some of this will involve rechannelizations of roadways to reduce the number of travel lanes. Streets that are planned for bike treatments, include: 100th Ave W/9th Ave S/9th Ave N, Bowdoin Way, and 80th Ave W, and 228th St SW. This will ultimately help with access to transit in Downtown Edmonds and on SR-99–the latter being where Edmonds is planning most of its growth.
Lynnwood won the biggest funding amount, which will provide $2.5 million to upgrade nearly an existing half-mile of trail near the Lynnwood Transit Center (and future home of Link light rail in 2024). The improvements to the trail should be done by 2022.
North King Subarea projects
In North King County, four of five proposed projects will receive funding for a total of $7.1 million. Lake Forest Park's proposed improvements between the Burke-Gilman Trail and Town Center did not make the cut. The $4.36 million project request was pretty steep and the benefits perhaps less clear than its competitors. Nevertheless, the SR-522 corridor is heavily traveled, seeing substantial housing and commercial growth, and will have bus rapid transit in 2024.
King County Metro secured its $100,000 funding request to expand secured bicycle parking improvements at transit facilities. Seattle separately will received $3.3 million to design and build new sidewalks and walkways to enhance access to the Judkins Park Station opening in 2023 and existing light rail stations in Southeast Seattle. The Judkins Park Station improvements will include a new staircase on Hiawatha Pl S, trail lighting, and other sidewalk improvements in the station area. While $2.4 million will be allocated to the project, it is still less than $4.36 million that had been sought. The Southeast Seattle access projects will also be funded well below the financial request made, with $900,000 instead of the $2.26 million sought. The Seattle projects will be completed in 2021 and 2022, respectively.
Shoreline will receive the biggest grant of the bunch to design and construct a new pedestrian and bicycle bridge on 148th St NE above I-5. The full $3.7 million will be funded to improve access to SR-522 bus rapid transit and light rail stop opening in the area in 2024.
East King Subarea projects
Six local jurisdictions will receive a total of $8.74 million in funding for seven projects. Kenmore will get $1.5 million to construct buffered bike lanes on Juanita Drive NE between NE 143rd St and NE 170th St. This will help with access to SR-522, a future bus rapid transit corridor opening in 2024 and already well served by transit. The project should be completed in 2021.
King County will receive $3 million to construct a new bridge for pedestrians and bikes over NE 8th St. This award is half the funding sought by the local jurisdiction, but should help with access on the Eastrail Trail and to future light rail and existing transit in the area.
Redmond will get another $1.17 million to construct a two-way cycletrack on 156th Ave NE between NE 40th St and Turning St, to complement existing bike facilities in the area. This will improve general access for people on bikes to the Microsoft campus and future light rail and existing transit.
South King Subarea projects
In the South King subarea, Sound Transit will allocate $7.6 million for eight projects. Several of these are small in scope, requiring $50,00 to $500,000 like Kent's project to design and construct a new pedestrian crossing on W James St at 2nd Ave N. That project will involve construction of new rapid flashing beacons, median with pedestrian refuge, and accessible curb ramps, which will help with access to local transit like the Sounder station.
Des Moines will get $1.96 million to construct and design several phases of the Barnes Creek Trail. The southern segment will be installed, providing a 10-foot wide multi-use trail adjacent to S 240th St from 16th Ave S to 20th Ave S. This will help with access to local transit and High Community College. In 2024, a light rail station will open nearby. But the wider trail, once completed, will provide good pedestrian and bike access to that station and the existing Angle Lake Station for local residents.
Tukwila secured the largest grant at $2.07 million to improve bike and pedestrian connections between the Tukwila Sounder station and planned transit-oriented district west of the Green River. Sound Transit's share of funding will focus improvements on a new pedestrian signal for the crossing of SR-181, general nonmotorized improvements on Longacres Way, and the Interurban Trail crossing. The secured funding is about a million less than sought, but will facilitate completion of project improvements by 2021.
Pierce Subarea projects
Down in Pierce County, Sound Transit is serving up $8.66 million in grants for seven projects. Many of the projects will be funded to facilitate design and construction. Pierce County will use $2 million in grants to construct several blocks of safer and extended pedestrian facilities on 112th St S near the intersection with SR-7 in Parkland. That corridor is served by the heavily-used Route 1, which will be upgraded to bus rapid transit in 2022. However, the project also involves unnecessary road widening on a sufficiently-sized street.
Tacoma will get $3.5 million in funding for its Tacoma Link project in the Hilltop Neighborhood. Planned for completion in 2022, the project would deliver streetscape improvements in the neighborhood for the streetcar extension. Improvements will include enhanced sidewalks, landscaping, bike lanes, lighting, and other street furniture to make blocks on MLK Jr. Way more attractive to passengers when the streetcar opens in 2020.
It's our fall subscriber drive. Please consider donating.

Stephen is a professional urban planner in Puget Sound with a passion for sustainable, livable, and diverse cities. He is especially interested in how policies, regulations, and programs can promote positive outcomes for communities. With stints in great cities like Bellingham and Cork, Stephen currently lives in Seattle. He primarily covers land use and transportation issues and has been with The Urbanist since 2014.