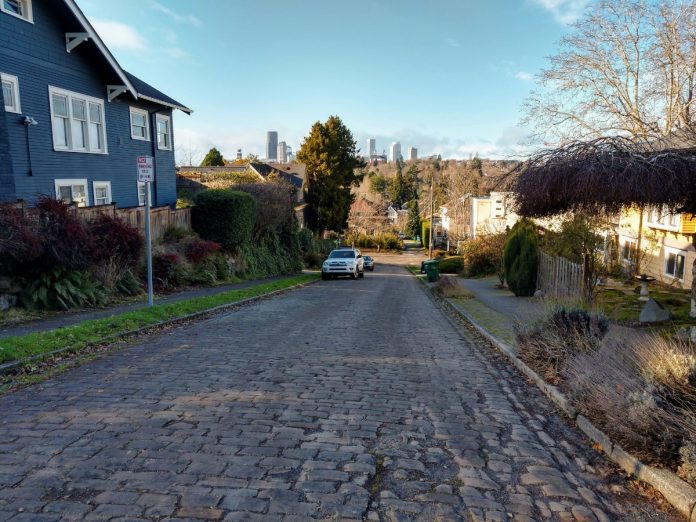 Last week, the Growth Management Hearings Board issued a ruling denying an appeal of recent zoning changes brought by a coalition of homeowner groups that call themselves the Seattle Coalition for Affordability, Livability, and Equity (SCALE). With the ruling, Mandatory Housing Affordability (MHA) upzones will stay in force in the 27 urban villages that received them in March 2019.
And that means inclusionary zoning will stay in force, too, since MHA trades rezones allowing bigger buildings for affordability requirements mandating some of the new homes are affordable. Remove the upzones and you remove the affordable housing requirement due to a clawback provision in the legislation. In the "citywide" batch of rezones the mandatory affordability requirement ranges from 5% to 11% of newly constructed units depending on the value of the upzone–or the equivalent in-lieu payment into the City's affordable housing trust fund if the affordable homes aren't created on-site. The City projects MHA will create more than 6,000 affordable homes in ten years at no direct cost to taxpayers.
Through the Housing Affordability and Livability Agenda (HALA), the City of Seattle proposed to increase height and density limits in nearly all multifamily and commercial zones in Seattle and implement mandatory inclusionary zoning. Mayor Ed Murray had toyed with extending zoning changes into single-family zoning, which dominate about two-thirds of Seattle's residential land, but then homeowner activists got wind of the plan and raised a large enough stink to change Ed's mind. Only 6% of single-family zones remained in final version of the inclusionary rezone plan, which was branded MHA.
But the groups that composed SCALE weren't satisfied simply killing the rezones in single-family zones and keeping apartment bans in place. They wanted to kill the whole MHA program–and so they sued and threw everything they could think of into their first appeal back in November 2017–43 issues in all. That appeal challenged the Final Environmental Impact Statement (FEIS) with the City's Hearing Examiner. Below is a timeline of how everything went down.
MHA Rezone Timeline
July 2015 – A HALA committee member leaks a draft plan to Seattle Times columnist Danny Westneat, unleashing a political firestorm that kills broader single family zone changes and ensures a lengthy Seattle process for the remaining rezones.
February 2017 – University District becomes first neighborhood where MHA is in effect after Seattle City Council unanimously rezones the neighborhood, save for The Ave.
April 2017 – City rezones Downtown and South Lake Union, implementing MHA in the city's rapidly-growing core.
July 2017 – City passes Chinatown International District rezone.
November 2017 – SCALE files appeal of "Citywide" MHA EIS a few weeks after the City issued the FEIS.
June 2018 – Hearing Examiner's pre-hearing ruling mostly sides with the City, dismissing several of SCALE's issues.
November 2018 – Hearing Examiner issues ruling against SCALE and rules MHA can move ahead.
March 2019 – Seattle City Council passed "Citywide" MHA rezones and Mayor Jenny Durkan signed them into law. SCALE said it planned to sue via the the State's Growth Management Hearings Board, but SCALE legal adviser Toby Thaler wouldn't comment on how exactly.
November 2019 – Alex Pedersen narrowly wins election to the Seattle City Council in District 4 (on a platform stoking homeowner backlash) and hired Toby Thaler to be his council aide.
December 16, 2019 – Councilmember Pedersen calls a special hearing on protecting Seattle's trees, which is one of the grounds in SCALE's failed appeal.
December 30, 2019 – Growth Management Hearings Board issued a ruling dismissing SCALE's appeal. "[T]he Board finds and concludes that the EIS is adequate and complies with the State," the ruling states.
The hearings board ruling underscored that SCALE was off-base about tree canopy given how little of Seattle's tree cover was affected by the MHA rezones.
Single Family Residential is the designated land use for more than half of Seattle's total land area, and predominates outside of the MHA Study Area. Seattle contends that the MHA rezones affect just six percent of Seattle land with single family zoning. The EIS states: 72% of Seattle's tree canopy is located in residential zones, and 23% of the tree canopy is with the public right-of-way. Thus, the EIS record suggests that only a small fraction of Seattle's tree canopy is located in MHA-rezoned areas, outside of public right-of-way.

Growth Management Hearings Board, December 30, 2019
Moreover, the ruling confirmed complaints about tree loss on specific sites must be litigated through other avenues, such as the State Environmental Policy Act (SEPA), rather than challenging broad zoning plans: "Those site-specific tree impacts should be considered at the project level SEPA review or under other tree protection ordinances."
SCALE's Reaction
After failing in another appeal, SCALE remained defiant.
"We believe the best way is to restore planning neighborhood by neighborhood," SCALE President David Ward said in a statement. "With community involvement from the outset, we had very few planning delays in the past."
Of course, in the past SCALE didn't exist to create those planning delays. Moreover, the assertion that we should go back to the old ways ignores that Seattle is growing much faster than it has in several decades, which is putting strain on the entire system, from planners to the construction industry to tenants bearing the brunt of sky-high rents and impossibly expensive single-family homes.
It remains unclear whether SCALE will appeal the Growth Management Hearings Board decision to Superior Court, dragging out their case even further.
"This loss is disappointing!" Ward added. "We knew it was an uphill battle. There are 30 days to decide if we will appeal to Superior Court. We have no deep pockets, only a vision of a more livable and inclusive city."
Obviously, urbanists don't see eye to eye with the SCALE vision. A big reason why the city changed the neighborhood planning process was because it wasn't inclusive and resulted in neighborhood plans that enshrined exclusivity. Community councils and the district councils to which they appointed members were overwhelmingly White homeowners–some community councils even required homeowner status to be a member. Young people, people of color, and renters were severely underrepresented, especially in neighborhoods with a history of racial covenants and an ongoing predominance of single-family zoning. It was a system set up to stall change rather than enable it.
MHA passed unanimously, but that old system of neighborhood control for entrenched homeowners has a champion now in Councilmember Pedersen. Pedersen's office, which includes a SCALE leader in Thaler, could deal some damage and stall further land use changes.
But the rest of the city council is more allied with progressive reform and tenants–or at least they should be given who elected them. A resolution on the docket today would make Alex Pedersen chair of the Transportation and Utilities Committee and a member of the Land Use Committee, but Councilmember Dan Strauss would chair Land Use. Moreover, Councilmember M. Lorena González is expected to be elected Council President, and she's been a strong supporter of inclusionary rezones, as have her colleagues Teresa Mosqueda, Debora Juarez, and Kshama Sawant.
At the end of the day, SCALE has lost yet another appeal, and–despite having an ally in Councilmember Pedersen–they're running out of options. Change is coming whether they like it or not.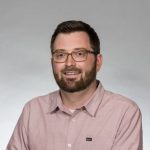 Doug Trumm is the executive director of The Urbanist. An Urbanist writer since 2015, he dreams of pedestrianizing streets, blanketing the city in bus lanes, and unleashing a mass timber building spree to end the affordable housing shortage and avert our coming climate catastrophe. He graduated from the Evans School of Public Policy and Governance at the University of Washington. He lives in East Fremont and loves to explore the city on his bike.