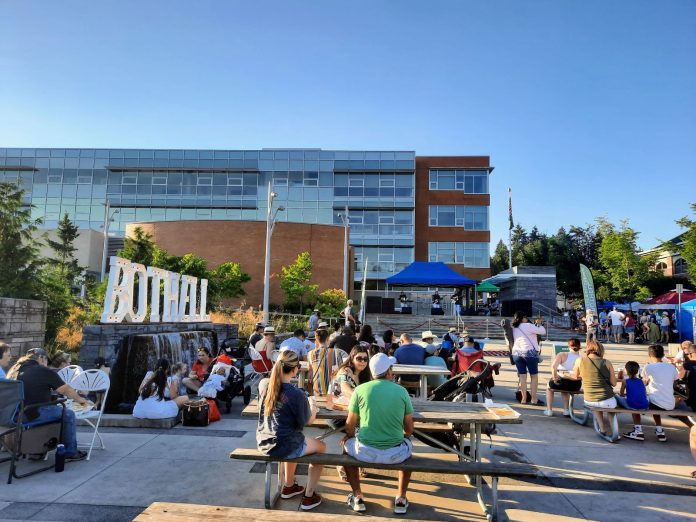 The Urbanist team is extremely proud of the year we had. Our coverage expanded across the Puget Sound region. We launched a podcast and a book club. We offered a variety of in-person events and tours to pair with our continued monthly online speaker series that has replaced our monthly meetups. All in all, we produced more content than ever before, informing more people about our critical coverage areas of transportation and housing while also broadening the urbanist conversation to more places and advocacy areas. To dive into our achievements, we encourage our readers to check out our full 2022 annual report. Read on here for an executive summary. Make a year-end gift to ensure 2023 is an even stronger year.
The Year in Numbers
During 2022, The Urbanist doubled readership on our website. Our busy year translated into:
700+ articles published;
70 articles on the Eastside, more than doubling our coverage over 2021;
40 podcast episodes released;
58 op-eds from local thought-leaders posted;
9 virtual meetups with special guests hosted and posted on our YouTube;
9 tours and in-person social hours hosted;
43 candidate endorsement interviews completed;
36 candidates and ballot measures endorsed;
5 heroes and 5 zeroes named in our annual state legislative recap;
7 new members added to our board of directors.
None of this would have been possible without the 300+ monthly subscribers who keep us going. (Join them!)
Advocacy Momentum for Housing
Our greater output helped steer the conversation and aided urbanists in making some major political strides this year. We helped lead the call for more abundant housing by reporting on statewide zoning efforts and using editorials, op-eds, and letter writing campaigns to urge policymakers to embrace housing growth in their communities. We'll push cities such as Seattle, Bellevue, Redmond, Kirkland, Shoreline, Lynnwood, and even Mercer Island to adopt pro-housing Comprehensive Plans by the end of 2024.
As part of the Stay Housed Stay Healthy Coalition, The Urbanist advocated for an expansion of tenant rights throughout King County and scored major victories in five cities: Burien, Kenmore, Kirkland, Issaquah, and Redmond. This builds on countywide and Seattle wins in 2021. The coalition is aiming to keep the momentum going in 2023 and is targeting Renton, Tukwila, SeaTac Shoreline, and Bothell. And of course tenant advocates will be renewing their push for tenant protections and rent stabilization at the state level.
Looking to the next state legislative session, new pro-housing lawmakers are joining the state legislature in Darya Farivar, Julia Reed, Chipalo Street, Emily Alvarado, Sharlett Mena, and Sharon Shewmake (who picked up a new senate seat for the Democrats in LD42). These additional friendly voices and votes could make all the difference, as will a new committee structure that lessens roadblocks. And the governor making it a top priority does not hurt either. The Urbanist will again join with allies to push for a statewide zoning reform bill and more funding for affordable housing.
Maintaining Hope for Transportation Reform
Momentum was harder to come by in 2022 when it comes to transportation.
Tragically, the traffic safety crisis escalated nationally and Washington State saw the largest jump in pedestrian deaths in the country. In 2021, 145 pedestrians died in crashes in Washington State, a 32% jump, and 2022 is likely to set another new record high. The Urbanist was at the forefront of reporting on this crisis and advocating for solutions. That work was frequently referenced by policymakers, including a shoutout from Seattle Councilmember Tammy Morales, who said nobody has sustained more coverage of traffic collisions and deaths than our transportation reporter and senior editor Ryan Packer.
Delays slowed down momentum on major transit projects, as well, much to our chagrin. We started the year thinking East Link light rail would open in 2023, but the project's likely opening is now spring 2025. An Eastside-only starter line could make a mid-2024 opening possible, as the agency finishes work to address construction defects on the problem section of track along I-90. We hosted an op-ed from our Bellevue reporter Christopher Randels and Kelli Refer our board secretary and also executive director of Move Redmond, making the case for an early Link opening on the Eastside.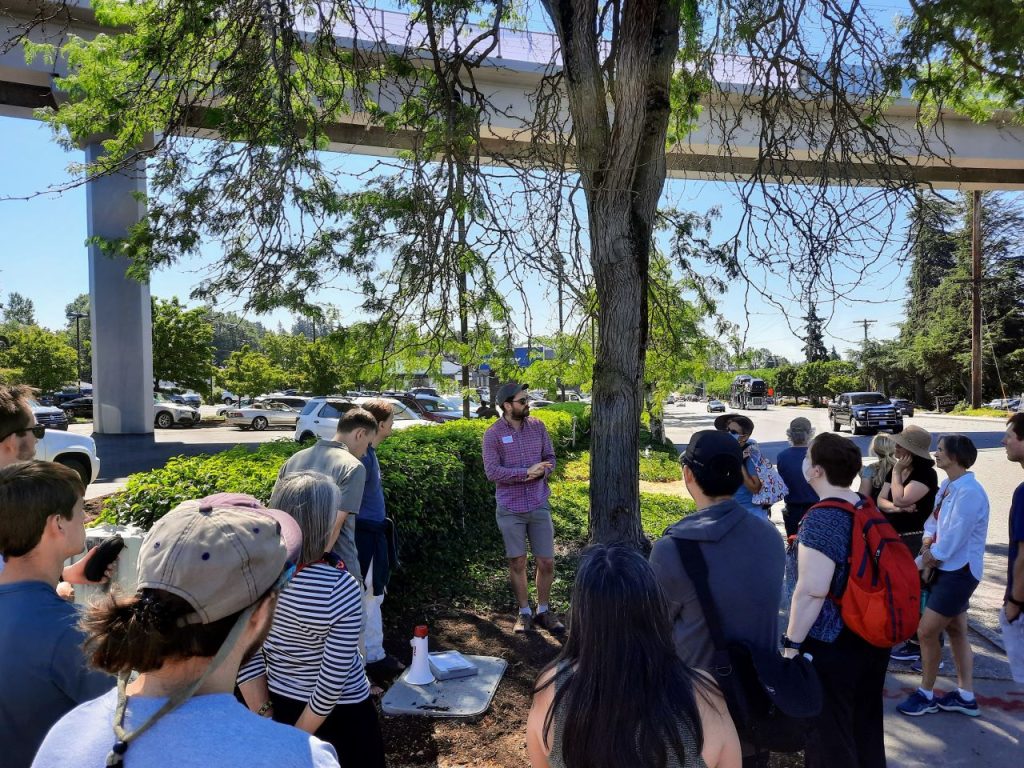 The catch is opening part of East Link early would cause Lynnwood Link to open about three months later — pushing it to late-2024 instead of mid-2024. Sequencing gets tricky and hard to predict, with the potentially for cascading delays. Federal Way Link (formerly expected in 2024) also is pushed back at least a year due to a landslide along an I-5 embankment that is forcing a redesign. The Hilltop extension of Tacoma's streetcar was delayed again, too. It's now slated to open some time in the second half of 2023, instead of the former Q1 2023 target. If all that weren't enough, the Seattle Streetcar remains in limbo, as well. We'll be watching these stories closely and advocating for rolling out the most useful transit upgrades as soon as possible.
Despite the delays, plenty of reason for optimism remains. New Sound Transit CEO Julie Timm has pledged open communication and a more collaborative approach to get projects humming along again. And new Seattle Department of Transportation Director Greg Spotts seems enthusiastic about saving the Center City Connector streetcar.
Election Reform Wins
2022 also saw the passage of even-year election reform in King County for county-level races via an initiative that The Urbanist endorsed and pushed. It passed in a landslide, showing the popularity of even-year voting. We'll be pushing the state legislature to remove their prohibition and allow municipalities to institute even-year election reform as well.
The Urbanist Elections Committee was one of a select few endorsing publications to back Seattle's successful ranked choice voting measure after both the Seattle Times and The Stranger backed a "no" vote. Voters vastly preferred ranked choice over the alternative of "Approval Voting," but on the first question of whether the voting system should be changed at all, the measure eked out a narrow win given the headwinds from the two big "no" endorsements. Our team is very proud to have gotten it right and to have aided in reforming elections to encourage participation.
Looking Ahead
Here are some of our plans for 2023 — it's certainly going to be another busy year!
Continue expanding our coverage, especially in the Eastside, Tacoma, Shoreline, South King, and Snohomish County;
Advocate for measures to combat Washington State's housing affordability crisis such as statewide zoning reform and the adoption of pro-housing comprehensive plans by cities of all sizes;
Advance actions that protect tenants like statewide rent stabilization and anti-displacement policy;
Help pass the social housing initiative establishing a public developer in Seattle which is on the ballot in February;
Urge policymakers to increase bus service to rebound from pandemic cuts;
Push regional leaders to prioritize walking, rolling, biking, and transit and jettison car-centrism in transportation planning and street use;
Win support for the best Sound Transit 3 light rail alignments to promote ridership and housing;
Fight for the acceleration of rapid transit projects after the spate of pandemic-related delays.
Support Our Work
Join us on our quest to cover and advocate for more urbanist policies regionwide. Making a year-end gift will help ensure we go into 2023 strong and ready to pounce on the numerous opportunities we've laid out like the urbanist alley cats we are. Donate or better yet subscribe. Or if you'd like to help save on processing fees, write a check to The Urbanist and mail it to PO Box 31196 Seattle WA 98103.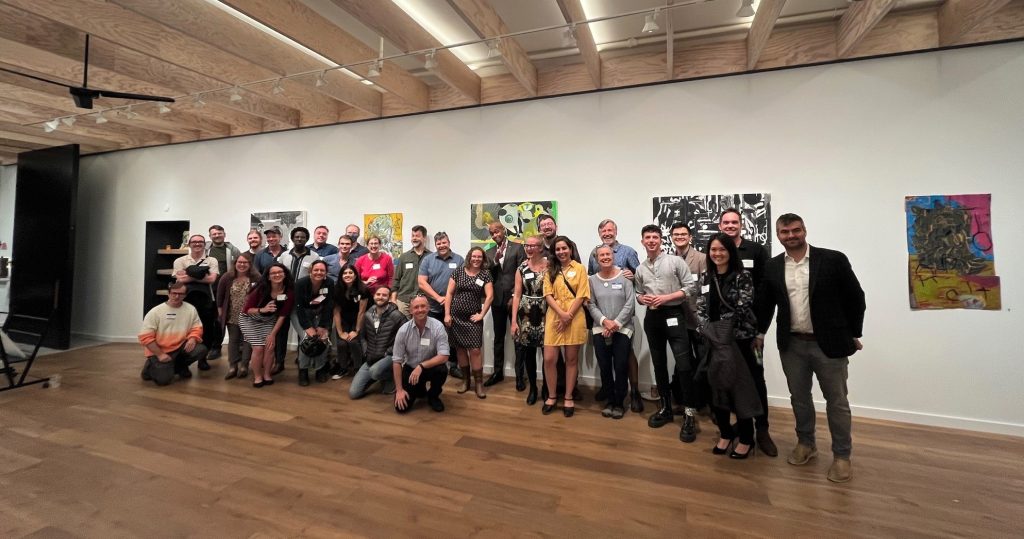 We are a 501(c)(4) nonprofit so our contributions are not tax deductible, but we are working on adding a 501(c)(3) arm that will be tax-deductible and eligible for corporate matching and foundation gifts. Please reach out to development@theurbanist.org if you are interested so we can discuss options and let you know when the 501(c)(3) option is available.
Our growing donor base has allowed us to compensate writers more than ever before. Writer compensation allowed Ryan Packer and Christopher Randels to increase their reporting output to the tune of 104 articles and 45 articles respectively. Greater revenue has also allowed us to work with freelance reporters and pay them per article. Freelancers, send a pitch to editor@theurbanist.org and check out this article for more details.
Readers, chip in if you'd like to see more great reporting and advocacy in 2023: