On Tuesday we sardonically noted that Seattle had gotten itself a new youth jail for Christmas (real festive!) in a headline. That got us thinking what more appropriate gifts would be for our forward-thinking city.
The first step to writing a good Christmas list is understanding the budget constraints of likely gift-givers. It might be prudent to push that spending limit slightly but too far and you're probably just getting a gift card.
For Seattle, that budget is pretty big. Say we don't build a $210 million youth jail and a $1.4 billion dollar convention center addition. Thanks to the tireless efforts of Block The Bunker, we already delayed a $150 million North Precinct building–the most expensive precinct in the country–for which money was raining down from City Hall like manna from heaven despite its high cost. Raiding these accounts with absolutely no respect for legal constraints or propriety–it is the Christmas season after all–I'd say we have about two billion dollars to spend.
Now the temptation here is to ask for one big megaproject in the great Seattle megaproject tradition–the Ballard to UW Subway comes to mind. But in the holiday spirit, I say we spread the wealth all around the city. We could build out the protected bike network and Bicycle Master Plan and maybe even all sidewalk gaps in the Pedestrian Master Plan for $2 billion. But here are some specific priorities The Urbanist has had its eye on or which we just dreamed up for the occasion.
Rainier Avenue road diet which would enable protected bike lane, intersection treatments, and sidewalk upgrades. Rainier is the city's deadliest road so safety upgrades are crucial.
Close the Burke-Gilman Trail's Missing Link finally. After having to do a time consuming environmental impact statement (EIS) on a project about encouraging people to bike rather than use two-ton carbon-belching, oil-leaking metal cages to get around. Turns out the impact is positive! Let's build the darn thing already, to quote the Seattle Bike Blog. The Shilshole South alignment is the best alterantive.
Initiate a cross-laminated timber pilot project similar to the 12-story project in Portland's Pearl District. I outlined the mid-rise and lower-end high-rise niche mass timber could be built in Seattle and suggested an incentive to get a program off the ground.
Citywide Pronto network. We got news Pronto will probably go out of operation briefly before it is reborn as its Bewegen electrified iteration. Incrementally stepping up service sounds nice and cautious and conservative, but expanding the number of stations is what turns bike share into a useful service, as research has shown. Going big would likely prevent another inward collapse of the service, and could potentially close this gap that is a disservice to existing users.
Tear down the Lowe's, build housing. Jumpstart the Mount Baker Urban Village by buying the Lowe's Home Improvement  on Rainier and taking advantage of the soon-to-be 145-foot zoning and building 2,000 City-owned housing units in its place. The parcel has the most generous zoning in Southeast Seattle following a 2014 rezone and the anticipated HALA boost. We shouldn't continue to tolerate a giant parking crater next to a light rail station.
Community center and affordable housing complex in West Seattle Junction. The area's community center is in North Admiral but the majority of the growth is in Junction as will be the light rail station.
I-5 Lid park at Pike St and Pine St. The walk from Downtown to Capitol Hill should not be so bleak. Here is a primer on Lid options.
Central District community development fund to help Africatown and other community groups guide development for maximum community benefit and ensure affordable housing and affordable small business storefronts are focal points.
Protected bike lane to connect the Burke-Gilman Trail to Green Lake Park. Woodland Park Avenue is identified as a greenway in the Bicycle Master Plan, or the bike lane on Stone Way could be upgraded to protected. However we do it, making north-south connections is key to mobility in several North Seattle neighborhoods.
Build a Lower Fremont RapidRide E stop. The region's most trafficked bus skips one of its most trafficked neighborhoods. Let's fix that. I suggested the Lower Fremont stop should go at N 38th St.
Speed up the RapidRide E with queue jumps and signal priority. Improvements are planned for the RapidRide C and D as part of Sound Transit 3, but plans are less clear about lavishing the love on Metro Transit's flagship.
An East-West bike route between Capitol Hill and Downtown. Pike or Pine or some other street should be upgraded to full protected bike lane to reflect the high demand and crucial link this would serve.
Pedestrian/bike bridge over I-5 at NE 47th St. This would connect Wallingford and U District finally with a pleasant environment for humans not in a car.

Boulder's Pearl Street Mall should be a model for Seattle to implement. (Photo by Ken Kinder via Creative Commons)

Convert The Ave to a pedestrian and transit mall. People have been dreaming of this for ages, but since it's urbanist Christmas let's finally do it. Outlaw cars and lets pedestrians, bicyclist, and buses rule the street. Boulder's Pearl Street is a famous example of this concept.
Extending trolleywire to Children's Hospital for a new RapidRide 44. The 44 is a workhorse bus despite the traffic slowing it down. Extending it to Children's Hospital to the east would make it even more useful.
Downtown loos. The City–with Councilmember Sally Bagshaw leading the way–has been studying the implementation of public bathrooms in the Portland Loo vein. Time to get it done. This is a basic service cities should provide.
Convert Pike Place to a pedestrian-only street. This one is pretty self explanatory and overdue.
Fund Marketshare. Marketshare, as Charles Bond described, is "a nonprofit formed for the purpose of bringing a multicultural venue that empowers immigrant and refugee communities by providing a space for selling food from their ethnic background." That model holds great promise to boost small businesses that help immigrant communities that are likely to face greater harassment and scrutiny under Trumptarian rule. The idea would also invigorate the city's culinary scene for those who vote with their stomachs.
An International District Cultural Fund. Dedicate more money to small business incubation, cultural preservation, and affordable housing efforts in the International District. Especially in such a historic district we must make sure growth occurs in a thoughtful and holistic way. That's not to say halt it; we must boost housing to reflect the neighborhood's growing popularity.
A daily newspaper that cares about the housing crisis.
There's our wishlist. Hopefully, Santa can get this all together in two days. Happy holidays everyone!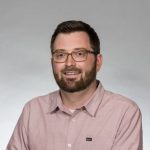 Doug Trumm is the executive director of The Urbanist. An Urbanist writer since 2015, he dreams of pedestrianizing streets, blanketing the city in bus lanes, and unleashing a mass timber building spree to end the affordable housing shortage and avert our coming climate catastrophe. He graduated from the Evans School of Public Policy and Governance at the University of Washington. He lives in East Fremont and loves to explore the city on his bike.